What to consider when booking post-lockdown travel | A couple of travel makers
As interstate travel is relaxed across Australia, here are some tips for organising your next local holiday.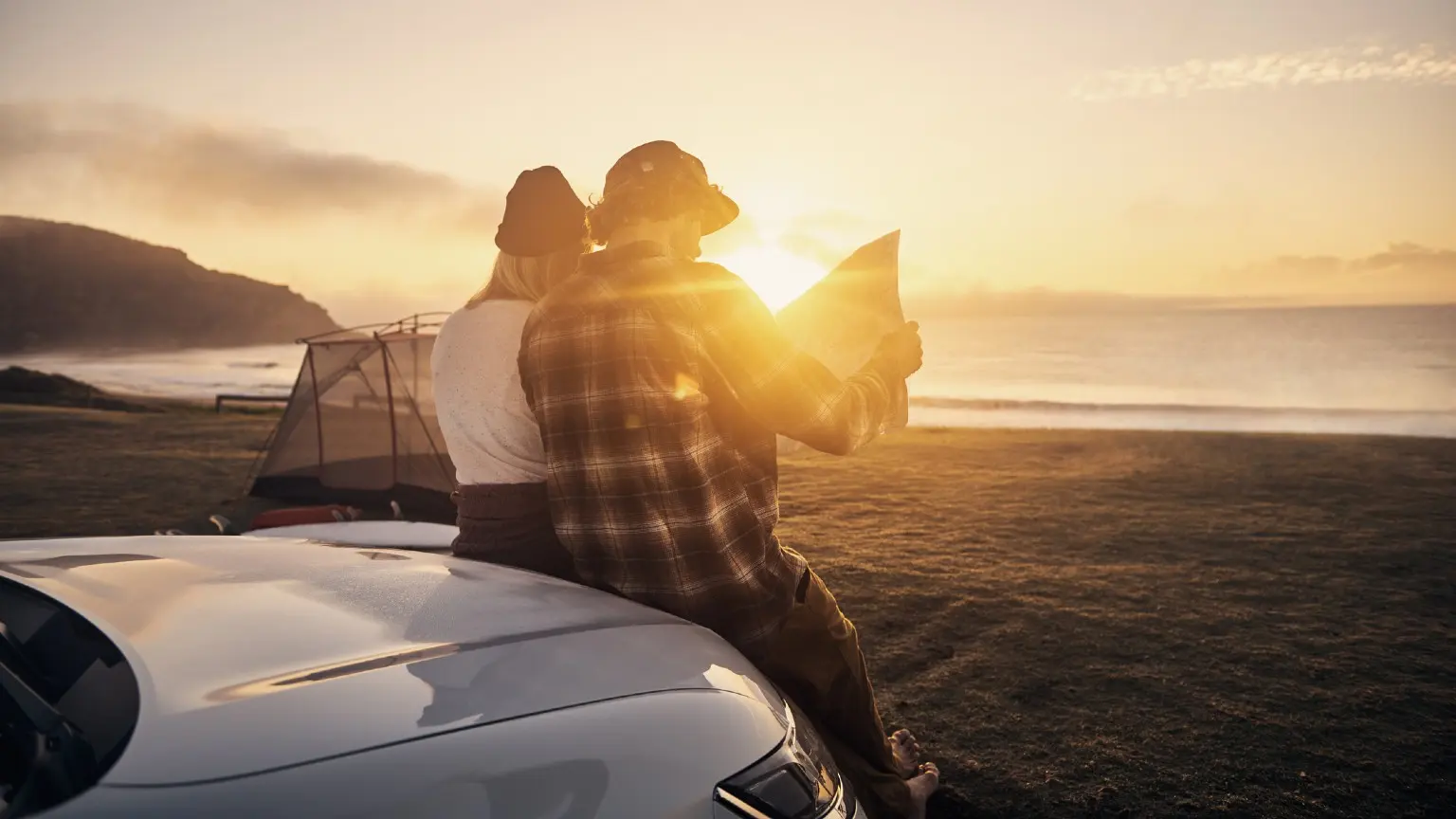 We're reader-supported and may be paid when you visit links to partner sites. We don't compare all products in the market, but we're working on it!
Australia is slowly re-opening. By 1 June, most states and territories will have allowed regional travel in some form or another.
Talking to friends and family, weekend travel plans have already begun to make their way into the conversation. And yes, we too have started to consider where we can go and which of our friends and family we can finally visit after two months cooped up in our home/suburb.
However, while we were considering our options, it became obvious that we've entered into a new normal. Travel isn't going to be the same as before – at least not for a while.
So before you start organising your trip, here are a few things to keep in mind – particularly if you're travelling as a couple.
We're Stef and D, a pair of married jet setters. Together, we've visited 55 countries and we're determined to see even more – all while working full-time and paying off a mortgage. We count our dollars at home and while away, and we're here to share our tips on how you can travel on a budget.
New blog posts every fortnight on Mondays here. Follow us: @acoupleoftravelmakers
First and foremost: Practice good hygiene
We're not out of the woods yet. While we've been given the green light to travel, stopping the spread is imperative. Therefore, if you're feeling unwell, stay at home.
When out and about, don't let you guard down. Keep maintaining a physical distance from others, wash your hands regularly and cough or sneeze into your elbow.
It's a good idea to pack some portable hand sanitiser in your luggage to use throughout your trip.
Pre-booking everything is key
From accommodation and restaurants to zoos and museums, while many of these things may now be open, capacity limits could apply.
These limits can be as low as 10, which, when you're travelling as a pair, may make things difficult for you.
In order to stay where you wish to stay and eat where you want to eat, look into pre-booking. True, it'll mean a more organised trip, but you'll be guaranteed to tick all those "must do" items off your list.
Looking into pre-booking will also give you a sense of what is and isn't open. For example, some larger venues, including clubs, cinemas and sporting venues, won't re-open until later in the year.
Look for free cancellations
Flights, accommodation, experience tickets, the lot. Since COVID-19, most providers have introduced fee-free cancellations and booking changes.
Keep an eye out for sites that offer this in case your plans change. Or, in case the government's advice changes.
Most of the time, you'll be able to receive a refund, you'll get credit for future use or can simply reschedule to a later date.
Consider a self-contained apartment
In case restaurants are too busy or laundromats are closed, a self-contained apartment could be a lifesaver.
They allow you the freedom to cook your own meals, wash your own clothes and often come with a TV and free Wi-Fi to keep you entertained throughout your stay.
Since self-contained apartments are typically laid out in separate rooms, they're ideal for romantic, secluded escapes. In other words, they're perfect for anyone looking to get away but not necessarily go out.
Head off the beaten path
After a few months in isolation, you won't be the only ones wanting a holiday away from home.
Popular winter escapes such as the Gold Coast, Cairns, the Sunshine Coast, Port Douglas and the Snowy Mountains are some of the most searched destinations for August stays this year, according to Expedia. Excluding state capitals, Booking.com has also seen an increase in interest in the Gold Coast, Cairns, Byron Bay, Port Douglas and Noosa Heads. This is based on the number of wish-listed properties in March-April 2020.
To avoid the crowds, consider visiting lesser-known destinations or smaller, sleepier towns. Who knows? You two could very well discover a hidden gem that'll become a regular on your travel rotation.
Planning a local trip? Check out Finder Travel for the best local deals.
More guides on Finder