Selling on Bonanza vs eBay
Find the best ecommerce marketplace for selling online with our head-to-head comparison.
We're reader-supported and may be paid when you visit links to partner sites. We don't compare all products in the market, but we're working on it!
eBay was an ecommerce pioneer and remains one of the world's most popular online marketplaces. Bonanza was established in 2007 as an eBay alternative and now boasts more than 25,000 online sellers.
But which of these marketplaces is the best choice for your ecommerce business? To find out, let's compare Bonanza and eBay side by side across four key categories.
Which has better selling fees?
Bonanza
Bonanza has quite a complicated fee structure, but there's only one fee that's mandatory: a transaction fee on each sale you make. This fee is calculated based on the Final Offer Value (FOV) of each sale, which is the price of the item plus the portion of the shipping fee that exceeds US$10.
If the FOV is under US$500: 3.5% fee
If the FOV is over US$500: 3.5% + 1.5% of the amount over US$500
However, if you sign up for an optional advertising program, this transaction fee increases as follows:
Basic program: 9% maximum fee
Standard: 13% maximum fee
Superior: 19% maximum fee
Elite: 30% maximum fee
Whether or not you pay the maximum fee that applies to your account or a lesser amount depends on whether you sell a product before your maximum advertising budget is used.
Finally, you also have the option of signing up for a membership to access increased account features, such as Stripe checkout and Facebook advertising. Memberships are priced as follows:
Silver: US$12/month
Gold: US$25/month
Platinum: US$55/month
Titan: US$167/month
Titan Ad Pro: US$250/month
eBay
The fee structure at eBay can also be quite confusing. If you're selling as an individual, you get 40 free listings per month and need to pay a fee of 10.9% on every sale.
However, in many cases, you'll find that the fees work out better if you open an eBay Store. If so, you'll need to consider the following fees:
Membership fee: $24.95/month (Basic Store), $54.95/month (Featured Store) or $549.95/month (Anchor Store).
Insertion fees: $0.05–$3 for most listings. This fee varies depending on your store package, type of product and whether you're adding a fixed-price or auction-style listing.
Final value fees: 4.8–9.5% of sale price (including shipping). This fee applies to all sales. The percentage amount varies based on your store package and the product category the item is listed in.

Winner: Bonanza
You can open a Bonanza account for free and potentially pay just a 3.5% sales commission, so Bonanza is the winner here.
Check out our Online Seller Hub for more on running a successful ecommerce business
Which has more shoppers?
Bonanza
According to SimilarWeb:
Bonanza was ranked 9,180 in terms of global traffic
Bonanza had received 5.22 million visits in the previous 6 months
More than 64% of desktop visitors to Bonanza were from the USA
Bonanza claims to have approximately 50,000 sellers and users in 199 countries.
eBay
According to SimilarWeb:
eBay.com.au was ranked 381 in terms of global traffic
eBay.com.au had received 72.18 million visits in the previous 6 months
More than 88% of desktop visitors to eBay.com.au were from Australia
However, because eBay is a global platform, you also have the option of listing your products on eBay marketplaces in other countries. eBay claims this allows you to reach over 171 million customers around the world.

Winner: eBay
eBay's superior customer reach and global brand recognition mean it comes out on top in this category.
Which has better seller tools?
Both eBay and Bonanza offer a wide range of tools to sellers.
| | Bonanza | eBay |
| --- | --- | --- |
| Shop analytics | | |
| Sponsored products | | |
| Ratings system/reviews | | |
| Fixed prices | | |
| Able to sell at auction | | |
| Fulfilment service | | |
| Import listings from other marketplaces | | |
| Discounts and coupons | | |
| Live chat support | | |

Winner: Tie
Both platforms offer a host of convenient features to help online sellers, so there's no clear winner here – it all comes down to your store's needs.
Which is easier to use?
Bonanza
Bonanza's sign-up process is simple and straightforward. Once your booth is set up, you can follow some easy instructions to add products to your shop. You'll then need to decide whether you want to enrol in an advertising program to increase sales, and whether the selling and advertising tools included in the three optional membership packages are worth the extra cost.
Buyers can pay for their purchases via PayPal or Stripe, while you'll need to either store and ship items yourself or engage a third-party fulfilment service to take care of warehousing and delivery.
eBay
Before you start selling on eBay, you'll need to work out whether you want to sell as an individual or open an eBay Store. If you open a Store, you'll then need to compare the features of the three different membership plans. You'll also need to link your PayPal account to your eBay account during the sign-up process.
Buyers can pay via PayPal, credit or debit card, bank transfer and more, while you'll also need to either ship items yourself or choose a third-party fulfilment provider.

Winner: Bonanza
Registering for an account and creating a store is a little easier with Bonanza.
How does it work?
Bonanza
Bonanza is an online marketplace where you can sell a huge range of physical items and digital goods. You can sell items through your Bonanza booth, while the platform also allows you to set up a separate Webstore which can be customised to suit your business branding. You can list items in your Bonanza booth manually or import them from Amazon, eBay, Etsy and Shopify.
eBay
eBay.com.au is the Australian version of one of the largest online marketplaces in the world. You can use the platform to sell a wide range of physical items and some digital goods, and can choose between fixed-price and auction-style listings. PayPal is the most commonly accepted payment method and is a required option for listings in most product categories.
Bottom line
Both Bonanza and eBay have their strengths and weaknesses.
If you're searching for an online marketplace designed to be easy to use, Bonanza might be a better choice.
But if you want to reach the largest audience of prospective buyers, Bonanza simply can't compete with eBay.
Ultimately, you may even decide that listing products on both platforms is the best approach for your ecommerce business, particularly when you consider that Bonanza lets you import products directly from eBay.
What's next?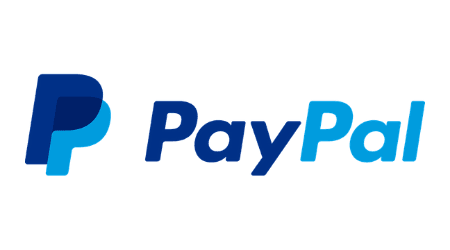 Learn about the pros and cons of using PayPal to convert your online seller profits into Australian dollars in this detailed review.
Read more…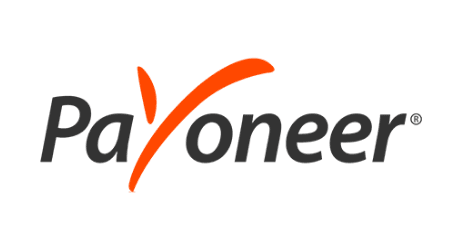 Read our guide to Payoneer and how it can help marketplace sellers save money when receiving international payments.
Read more…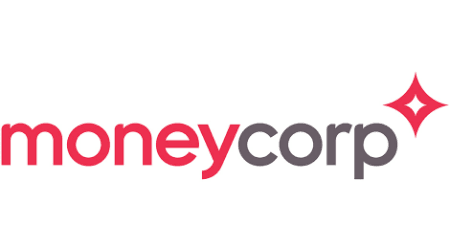 Your detailed review of the Moneycorp multi-currency account for online sellers, which is compatible with 14 marketplaces and can hold GBP, EUR and USD.
Read more…
More guides on Finder