Compare Bluetooth headphones: In-ear, on-ear and over-ear wireless headphones
We'll help you compare different types of wireless headphones and walk you through the steps to choose the best pair for you.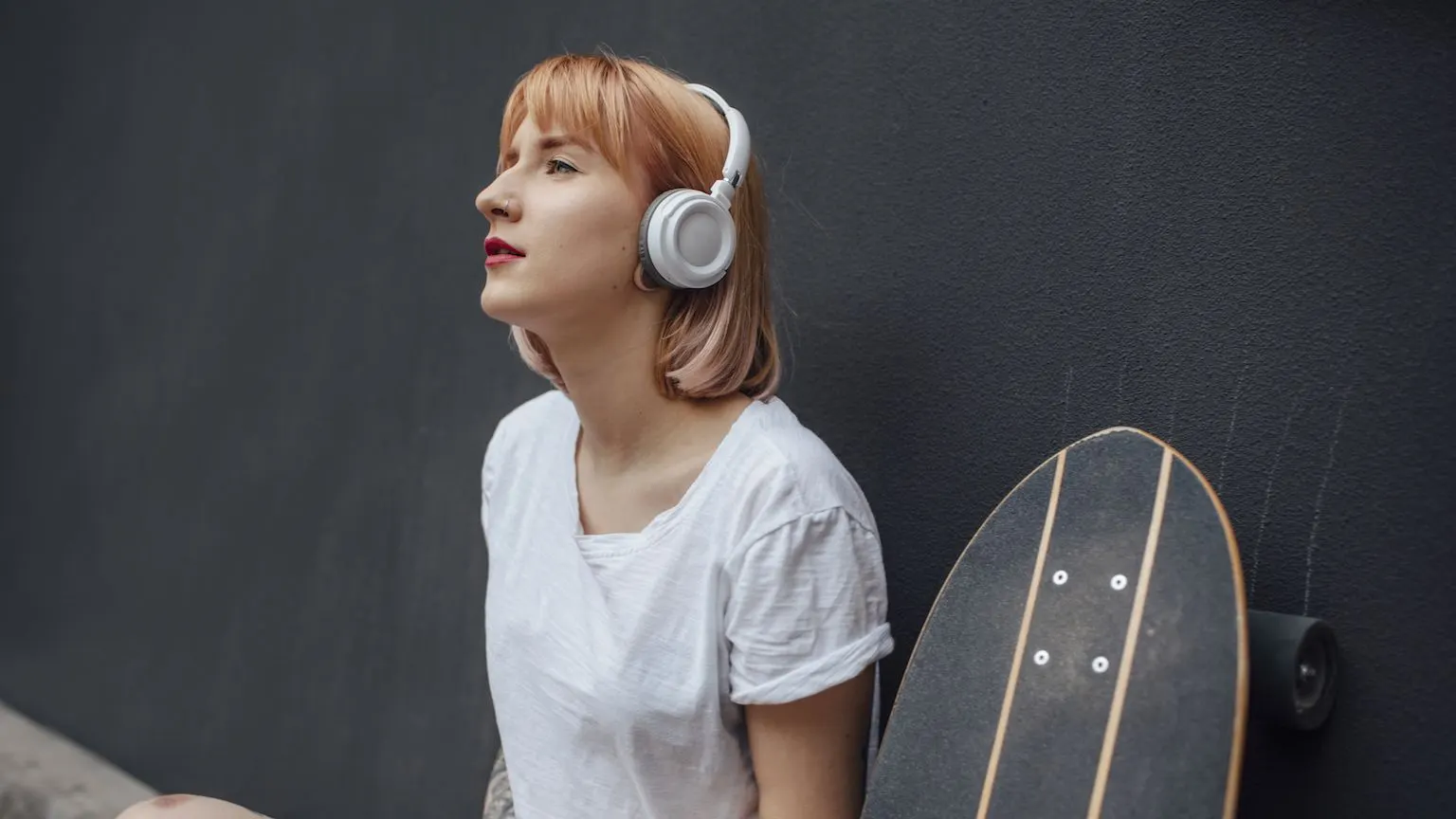 We're reader-supported and may be paid when you visit links to partner sites. We don't compare all products in the market, but we're working on it!
Quick facts about Bluetooth headphones
Bluetooth headphones have become more popular as more phones have shifted away from the headphone jack.
The most important things to consider when comparing Bluetooth headphones are comfort, battery life and audio quality.
Prices vary from less than $50 to $700 or more for high-end pairs.
Compare Bluetooth headphones
How does Bluetooth work?
Bluetooth transmits data, such as music, over short ranges. When Bluetooth was first introduced, the technology behind it only supported very simple low bitrate mono audio, which worked for Bluetooth headsets, but didn't offer the sound quality that audiophiles had come to expect from high-end headphones.
However, Bluetooth has since been refined and updated to deal with the challenges of delivering stereo music in decent quality to wireless headsets.
Types of Bluetooth headphones
Each pair of Bluetooth headphones is slightly different from the next. Some sit snugly in your ear, while others sit on top or over them. Which type is better is subjective, so you'll have to decide for yourself which suits you the best.
Here are some more details about the three main types:
In-ear. In-ear Bluetooth headphones are a popular and portable option. As the name suggests, they sit inside your ear. Some in-ear headphones still have a wire that attaches the two drivers to each other, despite still being "wireless" in the sense that they connect to your device without needing a cabled connection. Apple's AirPods are a popular example of in-ear Bluetooth headphones.
On-ear. On-ear headphones sit on top of your ear, rather than sitting over or in your ear. Several brands offer on-ear headphones, but there aren't as many on-ear Bluetooth options as there are for the other two types.
Over-ear. Over-ear Bluetooth headphones usually sport the best sound quality and noise cancellation technology, but they're also often the bulkiest and most expensive. Over-ear headphones wrap around your ears and close them off from the outside world. Many popular Bluetooth headphones, including Bose's Noise Cancelling 700 and Audio-Technica's ATH-ANC900BT headphones, are over-ear.
For more information, check out our guide to all types of headphones.
How to compare Bluetooth headphones
If you're planning on picking up a pair of Bluetooth headphones, there are a few things you should consider first:
Battery life
Some Bluetooth headphones can last for well over a day of full use, while others can go flat in just a few hours. The longer the battery life, the better. However, there's usually a trade-off to longer battery life, such as a higher price tag, larger charging case or bulkier headphones. Also, using features like active noise cancellation can drain the battery life more quickly.
Sound quality
The best way to get a sense of the audio quality of a pair of headphones is to listen to several different types of music while wearing them. If you can't try them on in person, read expert reviews to find out how they compare to other models. Keep in mind, paying more doesn't always get you better sound, but budget pairs rarely come with high-quality audio.
Comfort
Choosing comfortable headphones can be challenging, especially when buying online. If you can, try them on in-store for as long as you can since wearing them for just a few minutes won't necessarily be a good indicator of how they'll feel after hours of wear. If you do buy online, check the returns policy in case they aren't as comfortable as you hoped.
Noise cancellation
Some headphones offer basic noise cancellation with little more than a white noise feature that blocks out some audio, while others offer active noise cancellation (ANC) features that listen to your environment and provide a more complete enclosing soundscape. Some headphones also offer noise isolation that blocks out sound using the shape of the headphone or in-ear suction.
Controls
Headphone controls allow you to adjust the volume, pause, play and more. Some headphones have dedicated buttons or scroll wheels to adjust volume, whereas others have touch-sensitive sides that let you pause and play or skip and go to the previous song. You might want to play around with the controls in-person to see which kind you prefer.
Cost
You can get budget Bluetooth headphones for less than $50. These models don't usually offer noise cancellation or long battery life. High-end headphones from leading brands can cost $700 or more, but you don't necessarily have to pay that much to get everything you want. There are lots of headphones that cost between $150 and $500 offering quality audio, decent battery life and a variety of features.
Microphone
If you want to wear your headphones while making calls, check that the model you're considering includes a decent microphone. Some can even be used to enable smart assistants such as Amazon Alexa and Google Assistant.
Build quality
Not all Bluetooth headphones are built the same. Many of the cheaper options on the market come with plastic shells and sport less comfortable materials. Some more expensive options feature rigid metal designs and come with supportive ear tips or cups.
Waterproof rating
Bluetooth doesn't work underwater so you can't wear Bluetooth headphones swimming, but waterproof headphones can still come in handy, especially if you want to wear them to work out.
Charging
Most on-ear and over-ear headphones come with a Micro-USB or USB-C charging cable. In-ear headphones, on the other hand, usually come with a charging case that powers up the earbuds when you store them away.
Case
If you travel with your headphones or like to store them in your gym bag or purse, you'll need a carrying case to protect them from being bashed around. Some headphones include a carrying case in the box, but it might not be as durable as you'd like, especially if it's a budget pair.
aptX vs AAC
Higher-end Bluetooth headphones usually offer support for high-end audio codecs that can make a significant difference in the overall audio quality. iPhone/iPad users can get higher-resolution playback with the AAC codec, while Android users should look for aptX or aptXHD.
Our roundup of the best Bluetooth headphones in Australia
How to pair Bluetooth headphones
The specific steps to pair your Bluetooth headphones to your mobile phone or other device depend on the type of headphones and the type of device.
Generally, pairing involves the following steps:
Turn on Bluetooth. Open your phone's settings and make sure Bluetooth is enabled.
Set the headphones to pairing mode. For some brands, this happens automatically when you turn them on but for most headphones, you'll have to change to Bluetooth pairing mode manually.
Put the headphones next to your device. Pairing won't work if your phone is too far away from the headphones. To make it easier, put them right next to each other.
Click on the headphones. Check your phone's Bluetooth menu for available devices and choose the headphone model. Sometimes the name in the menu won't exactly match the product name because manufacturers can use abbreviated names.
Start listening. You'll usually hear a message through the headphones letting you know that the pairing has been successful. Now you can start listening to your music.
Download the app (optional). Many brands have an app that allows you to control the headphones and customise settings. The name of the app should be listed in the manual and on the brand's website. Once you've downloaded the app from the App Store or Google Play store, open it up and follow the instructions to get started. It may ask you to pair your headphones again with the app open.
More guides on Finder