Finder makes money from featured partners, but editorial opinions are our own.
Best blood pressure monitors in Australia
Here are the top 6 blood pressure monitors in Australia according to real customers.
The best blood pressure monitors in Australia
How did we pick this list?
For this list, we picked blood pressure monitors based on actual customer reviews and ratings on Amazon and key product features. For every category, we carefully chose parameters based on our research and determined products with the highest review score within those parameters.
Read more detail on our methodology below.
Best overall blood pressure monitor
Pros
Easy to use
Can detect irregular heartbeat and body movement
Cons
Weak battery life
No memory function
Why we chose it
We picked the Omron HEM 7121J Fully Automatic Digital Blood Pressure Monitor as the best overall blood pressure monitor available online. It has a rating of 4.2 out of 5 stars from over 900 Amazon reviews.
A compact and fully automatic blood pressure monitor, this Omron model operates on an oscillometric principle to produce precise measurements and results. It has an easy one-touch operation and IntelliSense technology for controlled inflation. Apart from a quick deflation release valve, this can also detect an irregular heartbeat and has a body movement indicator. It is powered by 4 AAA batteries as well.
Customers gave positive feedback on the device's ease of use, accurate results and sturdy construction. It can easily detect even the slightest movement and irregular heartbeat, making it ideal for home use. Reviewers said that the cuff is durable and comfy. However, several others wished it had a memory function for better BP tracking. Its battery life is quite weak as well – one critic said the power drained after just a couple of weeks.
Today's Omron HEM 7121J Fully Automatic Digital Blood Pressure Monitor deals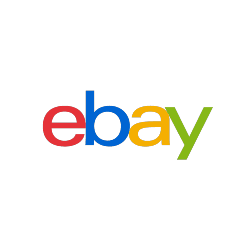 12% off Omron HEM 7121J Fully Automatic Digital Blood Pressure Monitor
---
Best wrist blood pressure monitor
Pros
Compact and easy to read
Gives accurate and consistent results
Cons
Arm must be at a specific height for the device to start working
Not cheap
Why we chose it
For the best wrist blood pressure monitor, we recommend Omron's Gold Wireless Wrist Blood Pressure Monitor. On Amazon, it has a rating of 4.3 out of 5 stars.
The Omron Gold Wireless Wrist Blood Pressure Monitor features the brand's Heart Zone Guidance to help guide your wrist to the proper position. It also has Ultra-Silent inflation for quiet measurement detection. Additionally, it can manage and track up to 100 readings for 2 users, but unlimited readings and users are possible using the Omron app. It has Bluetooth connectivity as well.
The general sentiment is that this is a fantastic option for multiple users. It's expensive at over $180, but it has heaps of helpful features, including a memory function to help you stay on top of your blood pressure. Customers said it provides accurate and consistent measurements, while others mentioned that the free app is easy to set up. One major con for some customers is the cumbersome operation – you need to position your wrist at a specific height (about 12 inches from your sitting position) before the device starts working.
---
Best fitness tracker with a blood pressure monitor
Pros
Sleek design
Long battery life
Cons
Wrist band tends to get sweaty
Not as accurate as pricier options according to some
Why we chose it
With a rating of 4.1 out of 5 stars on Amazon, we selected the Popglory Smartwatch as the best fitness tracker with a blood pressure monitor.
This Popglory smartwatch can monitor blood pressure and blood oxygen, thanks to its advanced sensor. It comes with a companion app, HeroBand III, where you can store your data for easy tracking. The watch also has a responsive touchscreen and 7 sports modes for recording all of your daily activities, including steps, calorie intake and sleep status. It is compatible with iOs and Android smartphones as well.
According to most buyers, this is a great, budget-friendly smartwatch with lots of bells and whistles that even some pricier models don't have. This can also be used to monitor your calls and texts. Customers loved that a full charge lasts up to 10 days of active use. Some reviewers reported that its blood pressure measurement isn't as accurate as other products in the market, but this seems to be an isolated issue.
---
Best blood pressure arm cuff
Pros
Quick and easy blood pressure reading
Features a large and easy-to-read display
Cons
Subpar battery life
Setting up the mobile app is confusing
Why we chose it
We chose the Beurer BM57 Bluetooth Arm Blood Pressure Monitor as the best arm cuff option available online. It has a rating of 4.3 out of 5 stars on Amazon.
This fully automatic blood pressure monitor features an extra-large display for easy reading and a universal upper arm cuff that fits most people. It has inflation technology for fast and convenient measurement and 2x60 memory spaces, so you can better monitor your BP. The company also claims it can detect arrhythmia and record the average measured values for the last 7 days. It can be connected via Bluetooth as well.
Customers gave positive feedback on the device's large display, accurate measurement and easy-to-use controls. The upper arm cuff is soft and breathable, while the Bluetooth connectivity helps transfer readings to any smartphone. Reviewers also said it's compact and lightweight, suitable for travel. The device is powered by 2 AA batteries. However, several customers found that you need to replace them at least once a month. Its mobile app is quite helpful, but buyers complained about its complex set-up.
---
Best portable blood pressure monitor
Pros
Can store up to 60 readings
Good value for money
Cons
Some found the display screen too dim
Wrist cuff is thin and frays easily
Buy now
Check manufacturer website for current RRP and availability
Why we chose it
For portability, we recommend MEDca's Portable Cuff Blood Pressure Monitor as the best one. On Amazon, it has a rating of 4.2 out of 5 stars.
MEDca's Portable Cuff Blood Pressure Monitor features a large backlit LCD screen for easy reading. It also has a memory function for storing up to 60 measurements. The manufacturer claims it has Spanish and English reading capabilities, providing accurate results in under a minute.
Apart from its compact size, customers praised the product's durable build, affordable pricing and accurate readings. It is easy to use, providing precise measurements within minutes. Customers also loved its memory function, allowing them to stay on top of their BP with date and time stamps for better monitoring. Others found the wrist cuff thin and scratchy, but this seems to be a minor concern.
---
Best blood pressure monitor for iPhone users
Pros
Provides instant results
Comes with a rechargeable battery
Cons
Wi-Fi set-up is complicated
Expensive
Why we chose it
Our pick for the best blood pressure monitor for iPhone users is Withings' BPM Connect Wireless Blood Pressure Monitor. It has a rating of 4.4 out of 5 stars from more than 5,600 Amazon reviews.
This smart medical device provides accurate blood pressure and heart rate measurements. It also offers instant feedback both on the device and its companion app. The readings are colour-coded, making them simple and easy to understand. Apart from its slim design, this BP monitor has a rechargeable battery that only needs charging after 6 months of use.
Apart from its aesthetically pleasing design, customers gave positive feedback on the device's durable cuff, easy-to-read display and accurate readings. The LCD is large and well-lit, allowing you to use the device even in dark conditions. Several others loved that their measurements are instantly synced to their smartphones for on-the-go tracking. While setting up the app via Wi-Fi is quite a challenge, most customers said it's worth it.
---
Amazon prices last updated on 2 December, 2023 at 03:01 pmeBay prices last updated on 2 December, 2023 at 06:16 am
---
Methodology
27
Brands considered
84
Products compared
6
Best products chosen
We compared over 80 products from 27 brands of blood pressure monitors.
We then assessed hundreds of customer reviews and ratings on Amazon.
The products on this list are chosen by our editorial team and are not selected based on commercial relationships.
Why you can trust our picks
We considered the following brands of blood pressure monitors:
A&D
Aneroid
Bebinca
Beurer
DFG
DoSmarter
ecHome
FITFORT
Withings
Hamshine
HESHUI
iHealth
KoreTrak
LifeSource
MEDca
Medisana
MorePro
Yamay
NC
NiceFuse
ObboMed
Omron
Popglory
QardioArm
Scian
Wellue
Zacurat
For this list, we carefully picked products with the highest customer ratings on Amazon. We ended up with a total of 84 blood pressure monitors to compare.
We then researched each product and its features. We also considered ratings and customer reviews on Amazon (as of August 2021). We came up with what we believe are the 6 best blood pressure monitors available online.
We value our editorial independence, basing our comparison results, content and reviews on objective analysis without bias. However, Finder may receive compensation when you click some links on our site. Learn more about
how we make money from our partners and why you can trust our guides
.
---
Quick facts about blood pressure monitors:
A home blood pressure monitor can help you regularly monitor your blood pressure without the hassle of going into the doctor's office.
Blood pressure monitors generally cost from $40 for basic models to $200 for models with automatic pumps and additional features.
What is a blood pressure monitor?
A blood pressure monitor is a device used to measure the pressure of the blood in your blood vessels, aka your blood pressure. Your blood pressure will vary depending on the time of day, your activity level, your salt and liquid intake and any medications you may be taking.
Blood pressure is measured as systolic pressure over diastolic pressure. Systolic pressure is the pressure of your heartbeat and diastolic pressure is the pressure in between your heartbeats. According to the Heart Foundation, optimal blood pressure is 120/80 mmHg. A regular blood pressure reading of 139/89 mmHg or more is considered to be high blood pressure or hypertension. Uncontrolled high blood pressure is one of the biggest risk factors for heart disease and can lead to a stroke, heart attack or cardiovascular disease.
With regular monitoring, you can get a better understanding of what affects your blood pressure and be alert to changes before they lead to greater problems. Your doctor or another medical professional can tell you how regularly you should be monitoring your blood pressure.
Who should use a home blood pressure monitor?
While anyone can benefit from tracking their blood pressure, doctors typically recommend regular monitoring for the following groups:
People who have been diagnosed with hypertension
People who have high blood pressure
People who have risk factors for high blood pressure
Pregnant women with hypertension or preeclampsia
Anyone who is taking blood pressure medication
Those whose nerves cause their blood pressure to rise while at the doctor's office, making it difficult to get an accurate reading
If you are unsure if you should be monitoring your blood pressure regularly at home, ask your GP or another medical practitioner.
Types of blood pressure monitors
Blood pressure monitors are available in both automatic and manual models and are designed to be placed on the upper arm, wrist or finger.
Automatic vs manual
Automatic blood pressure monitors are generally easier to use than manual models as they inflate with just the touch of a button. Manual models require the user to inflate them by hand pumping a rubber bulb. Most people without medical training find the automatic models easier to use, but neither type is considered more accurate than the other, so choose whichever type you prefer.
Upper arm vs wrist vs finger cuffs
Pros
Cons
Upper arm cuff

Can be difficult to put on one-handed

Wrist cuff

Easy to put on without help
Smaller and more portable than arm cuffs

Not recommended by the Heart Foundation
Generally considered to be less accurate than upper arm cuffs
Difficult to keep the cuff at heart level

Finger cuff

Very easy to put on
Small enough to fit in your pocket

Not recommended by the Heart Foundation
Difficult to get accurate readings
Not widely available in Australia
There are also a few companies who have developed apps to read blood pressure. They work by picking up your heartbeat when you place your smartphone near your heart, but they are widely considered to be inaccurate.
How to compare blood pressure monitors
Look for a device that is easy for you to use and fits comfortably on your arm. While cuffs are adjustable within a certain range, you should still check that it fits properly to make sure you can get accurate readings.
When looking for a blood pressure monitor, consider the following:
Reading time
The reading time of blood pressure monitors ranges from around 20 seconds to over a minute. Generally, the shorter the reading time, the better — especially if you have to check your blood pressure multiple times per day.
Calibration
Blood pressure monitors need to be calibrated in order to give you accurate results. Monitors are typically calibrated before they are sold, but it might be a good idea to bring your new monitor to your doctor to compare it against their device and ensure it is accurate. Your monitor will need to be calibrated every year or two depending on the manufacturer's instructions.
Storage
Some models allow you to store your results on the device, while others don't. A few models allow storage for multiple users.
Connectivity
Many modern blood pressure monitors have apps that you can download to your smartphone or tablet. These apps typically store your blood pressure readings and allow you to track them and share them with your doctor more easily. The main downside to smart capable blood pressure monitors is that they typically do not have a display, which means you will always need to use a smart device to get your results.
Display
Look for a display that is large enough for you to read. If you have visual difficulties, look for a model that reads your results out loud.
Warranty
Warranties for blood pressure monitors typically range from one to three years.
Are blood pressure monitors covered by health insurance?
It depends on the health insurance provider. Generally, blood pressure monitors are only covered under comprehensive extras policies. For more information, check out our comparison of health insurers who cover blood pressure monitors.
8 tips to help you get accurate blood pressure readings
Make sure you know exactly how to use your device. If you are unsure if you are using it correctly, bring it to your doctor and ask them to watch your technique.
Consistency is key. Try to measure your blood pressure at the same time and in the same conditions each day.
Try to be relaxed and undistracted when taking a reading.
If you are taking a seated reading, make sure to sit still with your legs uncrossed, your feet flat on the floor and your back supported.
If you are taking a standing blood pressure reading, wait at least two minutes after you stand up before taking the reading.
Don't use your blood pressure cuff on top of your clothing.
No matter what type of cuff you are using, the cuff should remain at heart level for the duration of the reading.
Remember to write down the readings if they are not automatically stored in your device. If anything of note happened prior to a reading, write it down so you can mention it to your doctor.
---
Frequently asked questions
*Source: Australian Bureau of Statistics, National Health Survey 2014/15
**Source: Finder, Coronary Heart Disease Report 2017