BlackBerry KEYone review: Plans | Pricing | Specs
If you're a long-term BlackBerry fan and can deal with that slightly slick keyboard feel, you'll be right at home with the KEYone.
4.5 inches
Display size
1080 x 1620px
3,505 mAh
Battery size
Finder rated as Average vs similar phones
Details
Display
Pixels per inch (PPI)
433 ppi
---
Camera
Rear camera megapixels
12MP
Rear camera aperture size
f/2.0
Front camera megapixels
8MP
Front camera aperture size
f/2.2
---
Physical Dimensions
Dimensions
149.3mm x 72.5mm x 9.4mm
---
Connectivity
Network category speed
N/A
---
Power, storage and battery
Operating system
Android 7
External storage support
Up to 256GB
Battery capacity
3,505mAh
---
Device features
Water resistance rating
N/A
| | |
| --- | --- |
| Launch price (RRP) | $899 |
| Launch date | 2017-04 |
The good
Great battery life
Clever keyboard
Inbuilt enterprise-grade security
The bad
Uneven performance for its price
Camera is only good, not great
Small display
I've been writing about phones for long enough that I can still well and truly remember when BlackBerry was the undeniable king of the hill. BlackBerry handsets were the combined iPhone and Galaxy phones of the day, desirable by many and always interesting. Then smartphones hit the market hard via the iPhone 3G, and it all rather went tumbling downhill for BlackBerry as a handset manufacturer.
In the enterprise space, it retained a niche largely for its impressive security credentials, but for regular consumers, both the desirability and innovation in the BlackBerry handsets being offered rapidly declined.
Yes, there were die-hard BlackBerry fans out there, but relatively few, and that had the effect of also turning developers away from the platform. The late era switch to Android did help a little there, but it wasn't much of a surprise to see BlackBerry itself switch off the production lines for hardware after the disappointing BlackBerry PRIV.
This makes the BlackBerry KEYone a really fascinating concept because it's the first BlackBerry device not manufactured by BlackBerry itself, that task having been outsourced to TCL. TCL's phone heritage lies in the Alcatel brand of phones, typically low-cost devices, and that's not traditionally been the BlackBerry story. The KEYone launched at Mobile World Congress early in 2017, with its local debut in July 2017 at an asking price of $899.
Design
Retains the iconic BlackBerry keyboard and businesslike aesthetic
Slightly bulky, though the textured back makes it easy to hold
Camera
The 12MP rear camera is a significant step up from previous BlackBerry handsets
Tends to underexpose shots when using automatic settings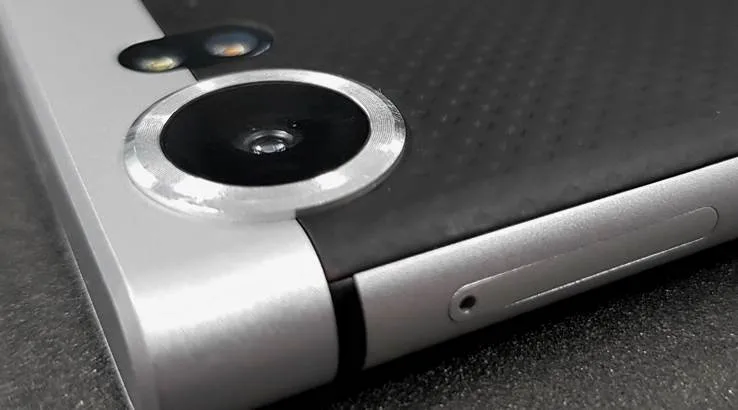 Performance
Decent mid-range performance across most apps and tasks
Inconsistent support for the physical keyboard leads to interface issues in some apps
Battery life
Outlasts many other premium handsets thanks to its smaller screen and mid-range processor
Quick Charge 3.0 support allows for fast recharging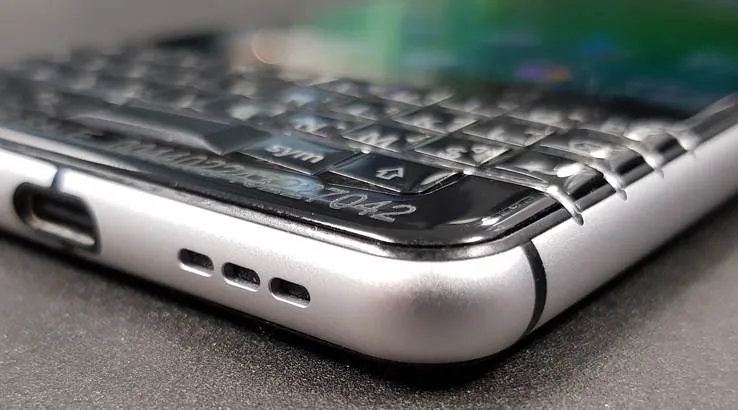 Verdict
A solid yet predictable successor to BlackBerry phones of yore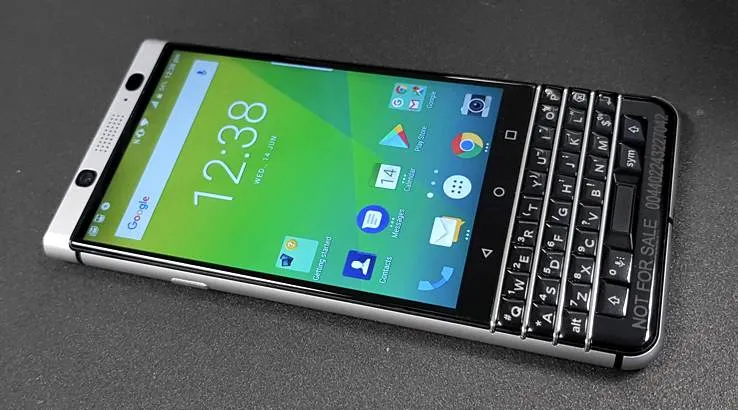 Pricing and availability
Compare SIM-only plans for the BlackBerry KEYone
BlackBerry KEYone specs
Display
Pixels per inch (PPI)
433 ppi
---
Camera
Rear camera megapixels
12MP
Rear camera aperture size
f/2.0
Front camera megapixels
8MP
Front camera aperture size
f/2.2
---
Physical Dimensions
Dimensions
149.3mm x 72.5mm x 9.4mm
---
Connectivity
Network category speed
N/A
---
Power, storage and battery
Operating system
Android 7
External storage support
Up to 256GB
Battery capacity
3,505mAh
---
Device features
Water resistance rating
N/A
---
Latest BlackBerry news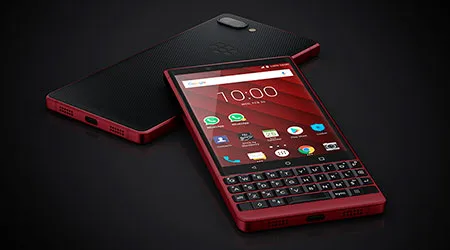 The BlackBerry KEY2 is a mid-range phone at a premium price, and even if you're a keyboard fan, you can do better. Read more…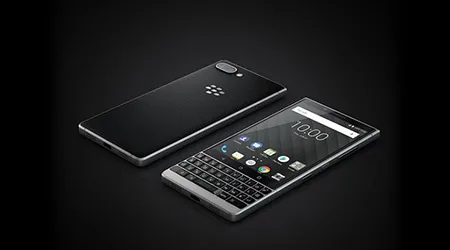 BlackBerry continues its legacy of keyboard-based smartphones with the KEY2 LE, an affordable handset that combines physical buttons with the features you'd expect from a modern phone. Read more…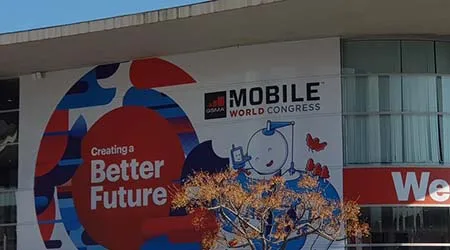 From 5G to the Galaxy S9 and plenty more besides, here's the latest news from Mobile World Congress 2018. Read more…
Image: Shutterstock