Black Friday 2020: Best Christmas shopping sales for kids
Save on LEGO, PlayStations, NERF and more.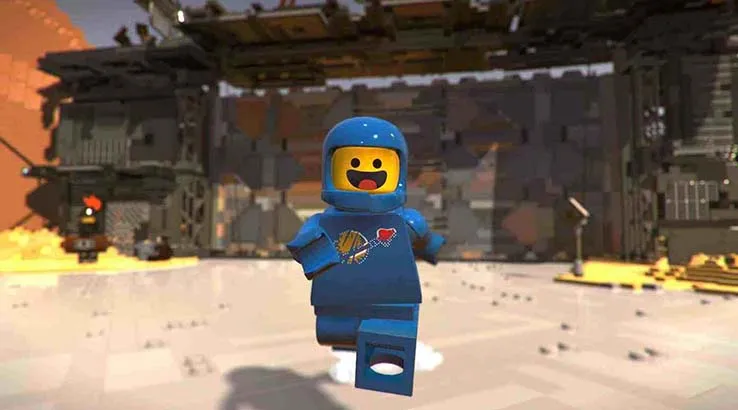 Pretty much the only way to compile an informed list on what school aged kids like is to sit down with your own. That's what this writer has done, foolishly. Because now that I've trawled through every major retailers site with my offspring, hunting for the best 2020 Black Friday sales, I've opened myself up to about a month's worth of non-stop harassment.
Don't let my sacrifice be for nothing. Use this list to secretly get online, secure what you need and keep your ankle-biters in the dark and off your case.
The best toys and games deals on Black Friday 2020
There's something here for every taste:
You can never go wrong with Target and a big ol' box of LEGO. There are a bunch of discounted sets available on Black Friday, but the pick of the litter is the LEGO City Mining Experts Site (60188). It's been reduced from $139 to $83.
Target is also the place to score a Beyblade Burst Evolution Digital Control Kit Assorted Pack. My diminutive sources tell me these are all the rage in schoolyards at the moment and paying $39 instead of $79 is quite the deal.
Amazon Australia is selling a cross-over product that cannot fail: a Fortnite branded SP-L Nerf Elite Blaster - with Detachable Barrel and 6 Official Nerf Fortnite Elite Darts. This sidearm is going for $15.99 and usually goes around the $30 mark or slightly lower in other stores.
Here's something for everyone. Target has a whopping 500 clams off a Bestway Inflatable Lay-Z-Spa Helsinki AirJet. It's going for $999 and should be perfect for the approaching (and most likely scorching) summer season.
R/C cars are another classic gift idea and they're available for a steal at Target. Our eye was caught by the Monster Jam 1:10 Grave Digger Remote Control Monster Truck for $49 instead of $99.
If you're looking for something for the girls, Target has a Barbie Dream House on the real estate market for $189 instead of $249. It's a spacious three floors, eight rooms affair with an outdoor area, a rooftop pool and slide, a working elevator.
When in doubt, go the gaming console route. EB Games is doing great deals on the three major platforms. The Nintendo Switch Neon Console + Mario Kart 8 Deluxe is $399 (down from $469.95). A PlayStation 4 Pro 1TB Fortnite Neo Versa Console can be yours for $399.95 (reduced from $559.95). And the Xbox One S 1TB Console + 1 Game is going for $299.00 (your choice of Star Wars Jedi: Fallen Order or Forza Horizon 4).
Latest Black Friday 2019 deals and news