Jeffree Star Cosmetics: How you can save this Black Friday 2019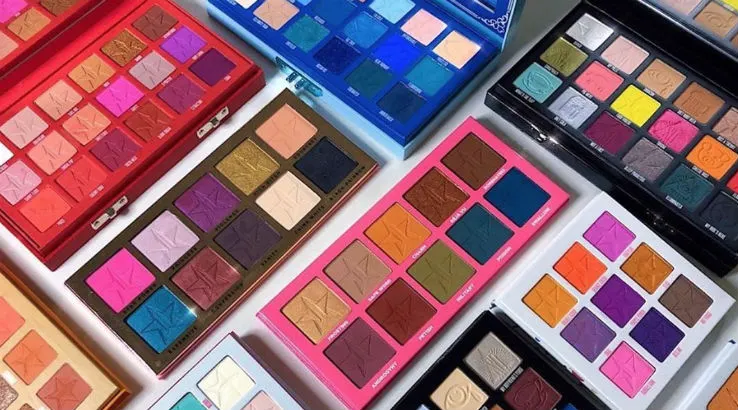 Image: Instagram user jeffreestarcosmetics
Want to save up to 40% off at Jeffree Star Cosmetics? All the Black Friday and Cyber Monday 2019 deals are listed here.
Black Friday and Cyber Monday are the time to stock up on your favourite beauty items. Already we've seen Sephora and Pat McGrath Labs announce Black Friday deals, and now it's time to add Jeffree Star Cosmetics to the list.
Jeffree Star Cosmetics is one of our favourite beauty brands. The formula and packaging are always epic – we really recommend you give it a go! We're currently obsessed with the Magic Star concealer and the Jeffree Star x Shane Dawson Conspiracy eyeshadow palette... so why not try the range and save at the same time?
We've got all the information you need to know regarding Black Friday and Cyber Monday deals online at Jeffree Star Cosmetics. The Black Friday sales start on the 28 November 8pm AEST, ending on the 30 November 6:59pm AEST. You can also shop Jeffree Star Cosmetics at retailers like Princess Polly and Showpo – we're not sure if beauty items will be included in Black Friday but it's definitely worth taking a look!
For more, you can check out our round-up of all the best Black Friday beauty bargains on now. Or, you can head straight to our Black Friday hub. It's got everything you need to know about the biggest online shopping event of the year and we'll also have all the Black Friday deals live as they happen!
Black Friday 2019 deals
40% off all lip products
35% off all highlighting powders
30% off all fashion and accessories
30% off all palettes
25% off concealers and setting powders
Cyber Monday 2019 deals
25% off entire store
Free domestic shipping
Both sale events exclude the holiday collection and pre-orders.
At the same time, Jeffree Star will also be launching the holiday edition of the brand's iconic Mystery Boxes. There are three boxes to choose from, each sitting at a different price range dependent on how many products you wish to receive. All of them have one or more exclusive items, including new makeup that will only be made for this release and never again!
View this post on Instagram
---
Latest Black Friday 2019 deals and news