Gymshark's Black Friday 2019 sale starts early and this is why you should care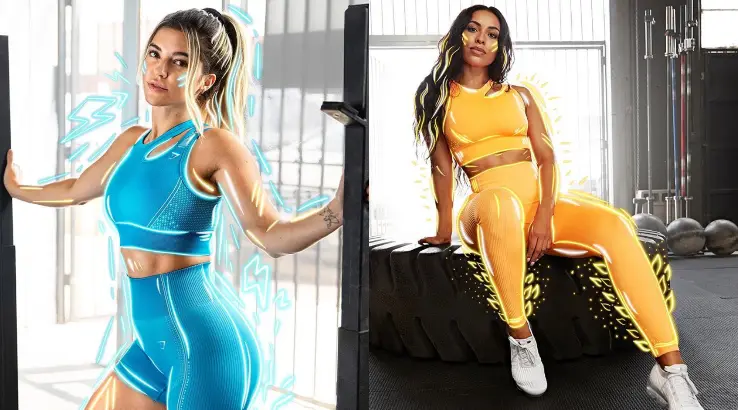 Image: Instagram user gymshark
Find out what to spend your money on during Gymshark's Blackout sale. Plus, grab a cheeky extra 10% off discount here.
Black Friday is the time to stock up (and save) on your favourite things. If you're like us, we're gearing up to spend some serious cash on cool activewear – you can never have too many pieces in your collection!
Gymshark is one of our favourite activewear brands on the market. Not only is the quality comfortable, supportive and flattering, but the colours and designs are fun and unique. The online retailer is participating in Black Friday this year – and this is everything you need to know. When does Gymshark's Blackout sale start? Mark your calendar and set your phone reminder – you're not going to want to miss this! From Tuesday 26 November at 6am AEST, you'll be able to score up to 50% off selected styles + free shipping on all orders.
Keen to save an extra 10% off the Blackout sale? Bookmark this page and check back here on 26 November at 6am AEST.
Gymshark is also one of the retailers letting you shop the Black Friday sales with Afterpay this year, letting you add to cart stress free.
For more deals, you can check out our round-up of all the top Black Friday deals that have started early. Or, you can head straight to our Black Friday hub. It includes everything you need to know about the biggest online shopping event of the year. We'll also have all the Black Friday deals live as they happen!
What you need to buy during Gymshark's Blackout sale:
We've got a pretty good feeling that the items included in Gymshark's Black Friday event are going to sell out fast. If you're reading this before the Blackout sale starts, we've got some good news for you.
Head over to Gymshark online right now. You'll notice that the "add to cart" function is turned off, but you can still preview all the items on sale. This gives you time to prepare and pick out the activewear pieces you really want. These are our top picks that deserve your attention.
Black Friday offer: 70% off
Gymshark's Turbo Seamless range is for those who want something different. You've got standout panel lines and flipped logos and they really make a statement. The fit is high-waisted and supportive, with some cool contouring details to highlight all your good bits. The Turbo Seamless range arrives in three colours: a bold blue, a red and a classic black. It includes full-length leggings, a sports bra, a crop top and a vest.
---
Black Friday offer: 50% off
The Camo Seamless range is perfect for those who want to make a statement, but they're not as loud as the Turbo Seamless. There are five fabulous colours: green, lilac, berry, grey and black. The bottoms are high-waisted, providing plenty of support and compression while the tops have medium support (that way you still feel really comfortable). Within the Camo Seamless range, take your pick from the leggings, sports bras and long sleeve crop tops.
---
Black Friday offer: 30% off
Gymshark's Flex range has been around for a while – and it's not going anywhere anytime soon. It's a seamless knit with plenty of amazing designs to choose from. The colour choices include ruby/blush, charcoal/teal and khaki/sand. There are heaps of options in the Flex range, so no matter what your preferred fit is, you can find something to buy. We love the strappy sports bras, cycling shorts and high waisted leggings.
Note: In each of these collections, the discounts can range from 20-70% off. We've listed the majority discount included in each Gymshark range, but you will find that some items may be discounted more or less.
---
Latest Black Friday 2019 deals and news