Black Friday Sales: Best Christmas Shopping Bargains for Dad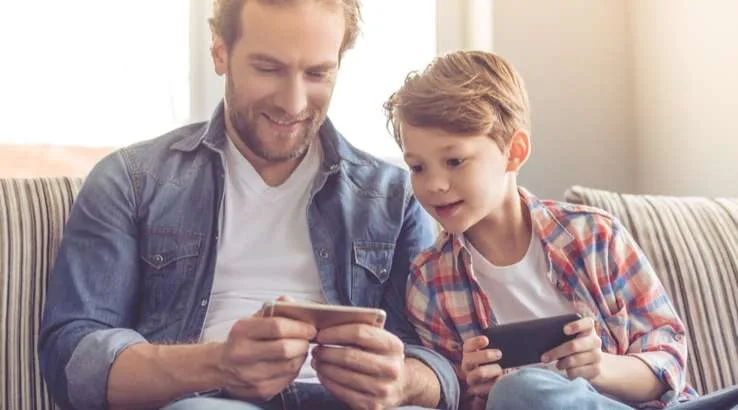 The absolute father of all gift ideas lists.
It can be tough finding the right gift for a dad. Generally speaking they're not the most communicative of family members, so discerning their heart's desire can be difficult. Also, they've usually got this weird thing against spending money, so you'll have to get something at a great discount in order to truly appease them. Like jousting sticks for less than $250. Depending on condition.
While we can't help you with figuring out what your old fella likes, we can definitely make sure you get a present on the cheap via the 2019 Black Friday sales. Below is a pretty broad list of...uh, doodads that'll appeal to most every type of father. Man-children, outdoors-types, geeks, tinkerers -- there's a present here for every patriarch...
The Best Christmas Loot for Dads
Set your course for the Big W system and save a whopping $82 on LEGO Star Wars: The Rise of Skywalker Millennium Falcon (75257). Paying $167 for the fastest ship in the galaxy is an absolute steal. Take it from this writer's experience, building something like this with your kids is the stuff of cherished memories.
If your old man is a tinkerer, head over to Supercheap Auto for a great deal on a 97-piece SCA ToolPRO Engine Tool Kit. It's $181.30 instead of the usual $259. It's basically got everything in it except for skyhooks. He'll ask you to go look for some.
JB Hi-Fi is doing a crazy decent price on the base PS4 console right now. Instead of $409 you can tuck one under your arm for $229. The $180 you're saving can be re-invested into some games. May we suggest anything from the PlayStation Hits Range (think: older top sellers that go for around the 20 buck mark at JB). Start with GT Sport and God of War and go from there.
Speaking of JB Hi-Fi, take to the sky and record stuff (possibly your neighbours) with the DJI Mavic Pro 4K Fly More Combo (Platinum). This has seen a $400 price drop down to $1499 and is a complete starter pack. We're talking drone, 2 flight batteries, charging hub, car charger, shoulder bag and more. Also, two spare propellors – because there's like a 90% chance you're going to crash this thing.
When in doubt, get the old boy boozed up. Dan Murphy's is doing 700mL bottles of Johnnie Walker 18 Year Old Blended Scotch Whisky for $98.95 (it's usually in the wild around the $125+ mark). We can confirm it goes down smooth.
Not into indulging your dad's vices? Go the other route. Give him a subtle "get off your butt and exercise" hint with a Rebel Sport deal on Nike Free RN 5.0 Mens Running Shoes. These non-fancy looking all-black numbers were $169.99, but now they're a much more palatable $99.99.
Black Friday season is about to kick into high gear. You should think about revisiting this page, because we'll be updating it with further discounts. Alternatively, keep track of all this year's Black Friday deals with Finder's Black Friday email alert.
Latest Black Friday 2019 deals and news