How your Black Friday purchase from Amazon Australia will help ill and hospitalised children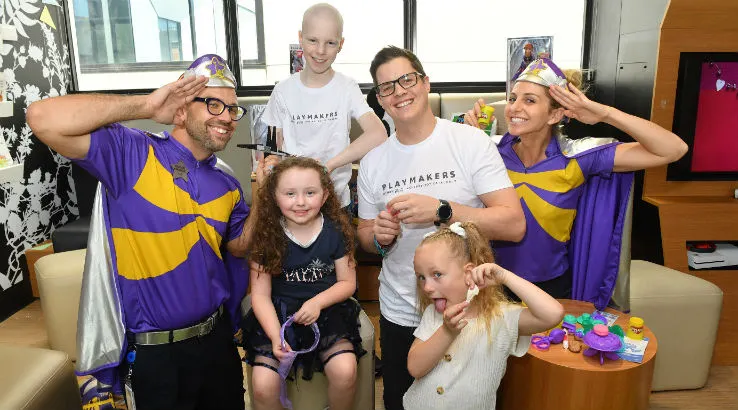 Teaming up with the Starlight Children's Foundation, Amazon is set to donate $5 for every purchase from its Top 100 Toys list this Black Friday.
With Black Friday now exactly one week away, bargain hunters are eagerly curating their shopping strategies to make the most of the deals. If your plan involves getting a head start on your Christmas gift shopping though, you might want to consider purchasing through Amazon Australia.
In conjunction with the Starlight Children's Foundation, the online giant has recently donated $40,000 worth of toys, games and craft supplies to sick children in Australian hospitals. Officially appointed this year's toy testers, the tiny tots have played a vital role in helping review this year's top toys, which are now featured in the Amazon Playmakers Holiday Toy catalogue.
For every toy purchase from the Top 100 Playmakers catalogue this Black Friday and Cyber Monday (29 November – December 2), Amazon is now pledging to donate $5 to Starlight, with a guaranteed minimum total donation of $50,000.
The Starlight Children's Foundation works to brighten the lives of seriously ill children by offering programs to bring fun and laughter back into their lives.
Chief executive officer of Starlight, Louise Baxter, said in a release, "At Starlight we know happiness matters to a sick child's development and the work we do to support them in children's hospitals nationally is only made possible through the community who we rely on for support".
"Every dollar makes a lasting difference, and the donations from Amazon's toy catalogue will allow us to continue to deliver happiness to sick kids in hospital each and every day."
The top 100 picks include bestsellers like the Disney Frozen 2 Castle, Kidizoom smart-watch, LEGO City Deep Space Rocket and Launch Control and PLAY-DOH Kitchen Creations, meaning that you should be able to tick off quite a few items from your child's Christmas list. You can see the full list of top toys on the Amazon Australia site.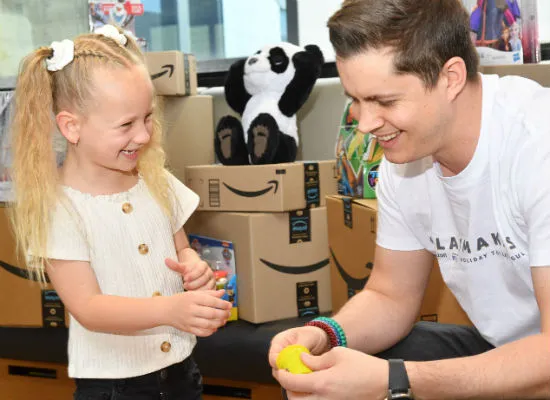 Despite originating in the US, Black Friday is now one of the biggest shopping events in the world. The 24-hour sales see prices slashed on a range of top products through major retailers.
While the sales don't officially start until 29 November, some sites have gotten in early. Amazon Australia, eBay, Playstation Store and Lovehoney have already started dishing out a range of great deals, giving consumers more time to shop.
Images: Supplied