Bitcoin vs Ethereum
2 titans of blockchain compared.
CoinSpot Cryptocurrency Exchange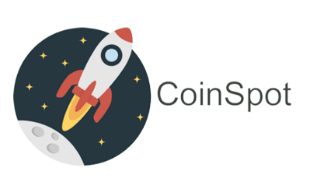 Buy 140+ cryptos
Range of payment methods
0.1% market order fee
1% instant buy fee
Go to site
We're reader-supported and may be paid when you visit links to partner sites. We don't compare all products in the market, but we're working on it!
Bitcoin and Ethereum are the two biggest giants of the cryptocurrency world and each serves a different purpose. The key difference is that Bitcoin is designed to be a currency, while Ethereum is a network of applications.
Disclaimer: This information should not be interpreted as an endorsement of cryptocurrency or any specific provider, service or offering. It is not a recommendation to trade.
Bitcoin vs Ethereum at a glance
While they share some similarities, Bitcoin and Ethereum are two very different blockchains with distinctly different goals. They should each be thought about in their own regard, rather than compared like Coke and Pepsi.
Bitcoin is the world's first cryptocurrency and blockchain, which exists primarily to serve as a borderless digital currency. As far as modern blockchain technology goes, it is rather old and clunky, but that's all it needs to get the job done. When people talk about Bitcoin, they are either talking about the coin itself (also known as BTC) or the network as a whole, on which Bitcoin transactions are made and recorded.
Ethereum on the other hand aims to be a network of decentralised applications (dApps) powered by its native cryptocurrency Ether (ETH). These dApps look similar to websites on the Internet, but instead of being hosted on a physical server owned by a company, they are hosted on a smart contract on Ethereum. Smart contracts also play host to a whole ecosystem of tokens, which are additional cryptocurrencies hosted on the Ethereum. In 2020 Ethereum began the transition from proof-of-work mining (like Bitcoin) to proof-of-stake in order to drastically speed up the network.
What's a smart contract?
A smart contract is a type of autonomous decentralised application.
Autonomous. It's automatic and can run itself.
Decentralised. It's not held in any one place or owned by any one person. Instead, it's part of the blockchain. This implies it's tamper-proof and very reliable.
Application. A computer program.
Smart contracts are one of the reasons everyone's so excited about cryptocurrencies and the blockchain.
It's like having a robot that can do things automatically and which theoretically can't be hacked or tampered with.
For example, someone could put $500 into an account guarded by a smart contract and set it up to send $5 to someone each year for their birthday for the next 100 years.
They can theoretically do this with 100% certainty that the money will be sent exactly as programmed and 100% certainty that no one can ever tamper with that program or steal the money.
Without smart contracts, you'd have to give the money to someone else and then trust them to send it onwards, even after you're gone.
The blockchain is common to both Bitcoin, Ethereum and (almost) all cryptocurrencies. The decentralisation of the blockchain system is what makes it 100% reliable and tamper-proof.
But being able to program various functions into the blockchain, like sending $5 a year for 100 years, is the smart contract in action. That's what Ethereum added.
While Bitcoin also allows for simple programmable actions similar to smart contracts, Ethereum was specifically designed to allow an extremely flexible range of smart contracts.
As you can imagine, smart contracts have enormous implications for businesses in almost any industry. A lot of the new cryptocurrencies being created these days are offering built-in smart contract technology.
What makes Bitcoin and Ethereum similar?
There are a lot of similarities other than the programming.
Both coins are valuable: At the time of writing Bitcoin and Ethereum are the number one and two coins respectively in terms of market cap. They're the world's biggest and most valuable cryptocurrencies.
Both coins are popular: Even with hundreds of other cryptocurrencies now in existence, Bitcoin and Ethereum remain widely used.
Both coins are old: Some of the newer coins outperform Bitcoin and Ethereum in various ways. Other coins are quicker to transfer, have lower fees or have extra features.
Also, both coins have scaling problems. Because they're so old, both Bitcoin and Ethereum are having trouble with being too popular and having too many people using them.
Having too many users means both can experience slower transactions and higher transaction costs. To solve this, both are also introducing their own different solutions to this problem.
Over the years both coins have gone their separate ways, but their intended solutions to the scaling problem will make them even more different.
The Bitcoin solution to the scaling problem
Over the years Bitcoin has had offshoots that were specifically designed to solve its scaling problem. Litecoin and Bitcoin Cash are two well-known examples.
But the Bitcoin as we know it today resisted those hard forks and remained unchanged. Instead, it introduced two solutions called "SegWit" and the "Lightning Network".
SegWit: A way of arranging data to make transfers faster and easier. The downside is that it requires specifically compatible address types, so you can only use SegWit with certain wallets and certain exchanges. This basically means that Bitcoin users often have to turn SegWit on and off to use it properly. For this reason, most people seem to just keep it turned off.
The Lightning Network: A system that basically involves setting up multiple payment channels to go around the blockchain. The idea is to keep smaller transactions off the main Bitcoin network. As of December 2020 it's operational, but in limited use with a range of issues.
The Ethereum solution to the scaling problem
Ethereum's smart contracts are extremely useful, but can also slow down the network. Especially when there are a lot of complicated smart contracts with a lot of different steps.
To accommodate this, Ethereum is undergoing a major upgrade to its protocol called ETH 2.0. This upgrade includes:
Proof-of-stake: This is a major change. It involves switching from the old proof-of-work mining system to a new and more efficient proof-of-stake algorithm. Rather than having computers solve problems to verify blocks, it will instead have people verify transactions simply by holding ETH in their wallets. It's an increasingly common mining method for new coins, but modifying an old blockchain like Ethereum is a lot more difficult and it may introduce security risks.
Beacon chain: The beacon chain is the central data layer of ETH 2.0 responsible for creating new blocks, reaching consensus and rewarding validator nodes with freshly minted Ether.
Shard chains: Shards are designed to support the beacon chain by processing certain transactions on shards instead of the beacon chain, freeing up space and making the network more scalable.
What makes Bitcoin and Ethereum different?
One of the main differences is that Bitcoin is capped at a supply of 21 million. There will never be more than 21 million Bitcoin in existence. It's expected to reach this limit by around 2140.
Meanwhile, ETH has an unlimited supply, but the creation of new coins is very tightly controlled to keep inflation from ruining the coin's value.
Some other differences are found in the way Bitcoin and Ethereum are growing over time and the other coins and blockchains that they've started working with.
For example, a system called Rootstock is being developed as an "attachment" for the Bitcoin blockchain, which allows smart contract operations off the side of Bitcoin.
Meanwhile, Ethereum has developed its own industry standard, called ERC20. This is like a set of measurements for cryptocurrency, to allow for greater compatibility between multiple currencies.
These standards are very useful. Just like a train needs to be exactly wide enough to ride on its rails, cryptocurrencies need to have exactly the right programming to fit into wallets and be easily transferred.
By creating the ERC20 standard, coins can start off with the right match and more easily become popular and widely used. So far, countless new ERC20 tokens have been built on Ethereum.
Where to buy BTC and ETH
Prices: Bitcoin vs Ethereum
Bitcoin
1
0
Updated: 16 Jan 2021 06:39:43 UTC
Ethereum
1
0
Updated: 16 Jan 2021 06:39:43 UTC
Bottom line: The same but different
Over time, Bitcoin and Ethereum are becoming more compatible in some ways. For example, with smart contracts that let you "import" Bitcoin onto Ethereum standards or more easily trade between Bitcoin and Ethereum.
There are also many planned "cross-chain" developments. These are designed to let people connect different blockchains together and transfer coins more freely among them.
Bitcoin and Ethereum started off being very similar and then got very different over time. But now they're both coming back to meet in the middle with similar features and more easy integration between each other.
---
Disclaimer: Cryptocurrencies are speculative, complex and involve significant risks – they are highly volatile and sensitive to secondary activity. Performance is unpredictable and past performance is no guarantee of future performance. Consider your own circumstances, and obtain your own advice, before relying on this information. You should also verify the nature of any product or service (including its legal status and relevant regulatory requirements) and consult the relevant Regulators' websites before making any decision. Finder, or the author, may have holdings in the cryptocurrencies discussed.
More guides on Finder
Latest crypto guides