The best and most popular yoghurts in Australia 2020
With so many yoghurts on the market, we've broken down the ones you really need to know about – and eat!
We're committed to our readers and editorial independence. We don't compare all products in the market and may receive compensation when we refer you to our partners, but this does not influence our opinions or reviews. Learn more about Finder .
It's safe to say, Australians do love their yoghurt. Whether it's for breakfast, in a quick snack, as a cooking ingredient or in a smoothie, the average Australian eats approximately seven kilograms of yoghurt every year.
This popular product has been placed in shopping baskets and trolleys for years, and with good reason too. Yoghurt is a fantastic source of dairy, which is an important food group for a healthy diet.
Because of its popularity, yoghurt products have expanded and become more diversified. As a result, choosing which yoghurt is right for you has become a more challenging job than before.
So what yoghurt is right for you? Keep reading to find out.
Top 9 best yoghurts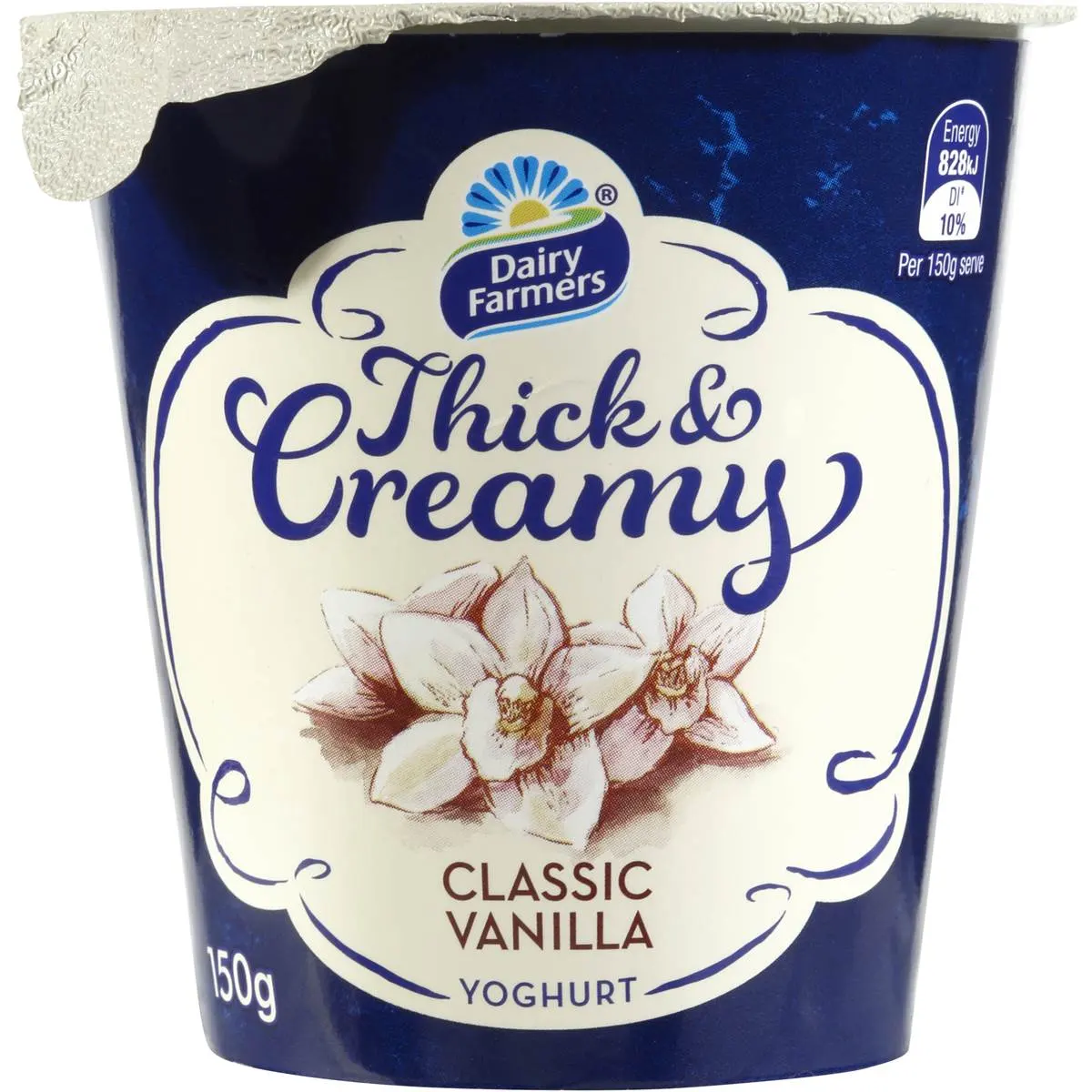 1. Dairy Farmers Thick & Creamy Classic Vanilla – 552 kJ per 100 grams
Dairy Farmers Thick & Creamy is the product that turns non-yoghurt eaters into yoghurt lovers! It's available in low-fat and full-fat options in order to sport a creamier and tastier product, as well as being a healthier option. Regardless of being full-fat, it still doesn't stand at the top of the unhealthy yoghurt podium. Plus, as an additional benefit, it's pretty affordable for the high quality that it is, and available at most Coles stores. If plain old vanilla isn't your style, you can opt for other flavours such as lemon cream, honey, mango and passionfruit and many more.
Buy at Coles.
Back to top
---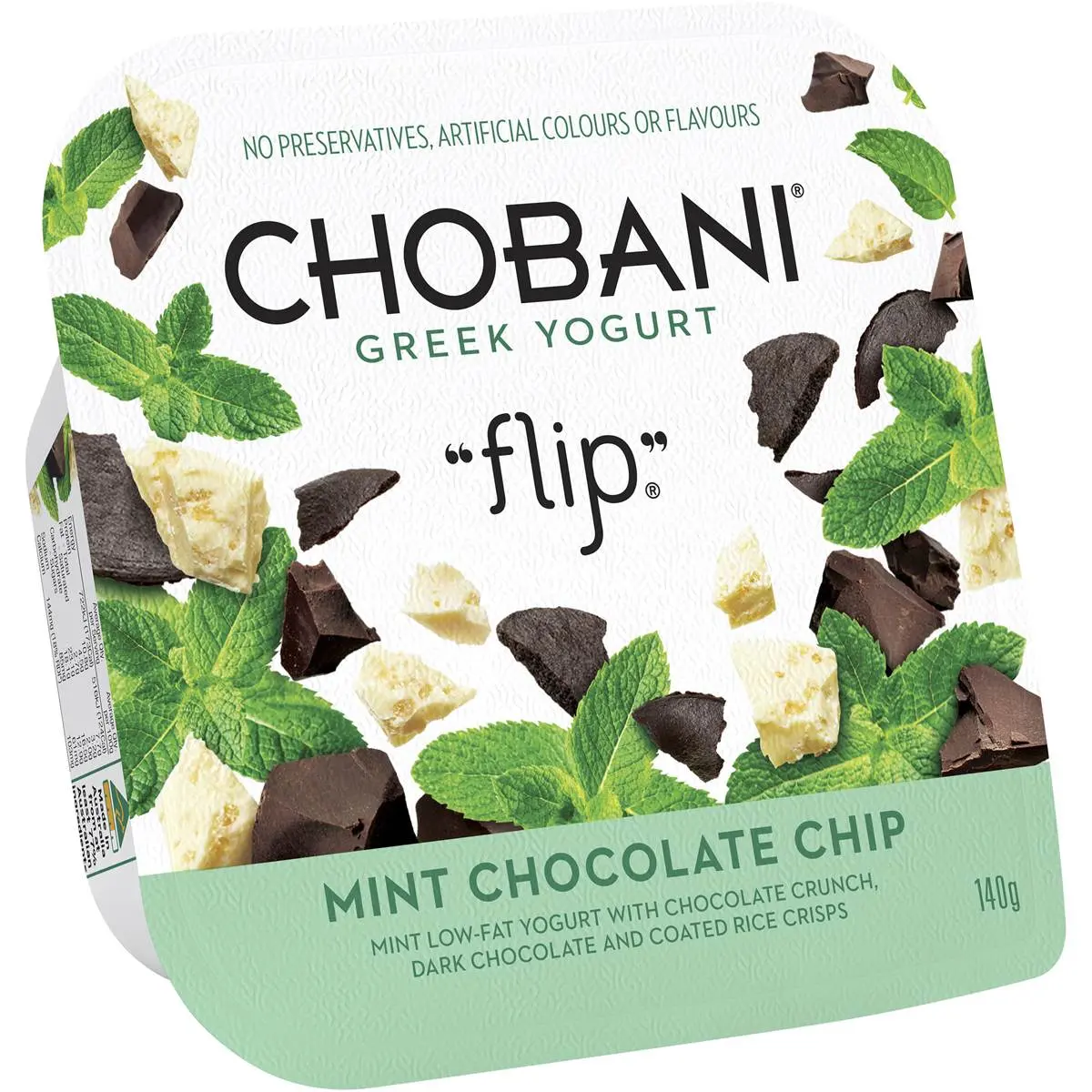 2. Chobani "flip" Greek Yoghurt Mint Chocolate Chip – 516 kJ per 100 grams
Now this is the yoghurt that's a little bit cheeky! Think of it as a healthy dessert. The words healthy and dessert probably shouldn't go in the same sentence but bear with us. It contains 722 kJ per serving (140 grams), which equals around 173 calories. Compare it with a standard Aero chocolate bar (42 grams), which is going to give that minty chocolate feel, but at 221 calories. We're going to let you do the math here. So for a cheeky dessert that won't make you feel guilty you might want to consider this one. With other flavours in salted caramel, peanut butter and so many more, the world is your oyster.
Buy at Coles.
Back to top
---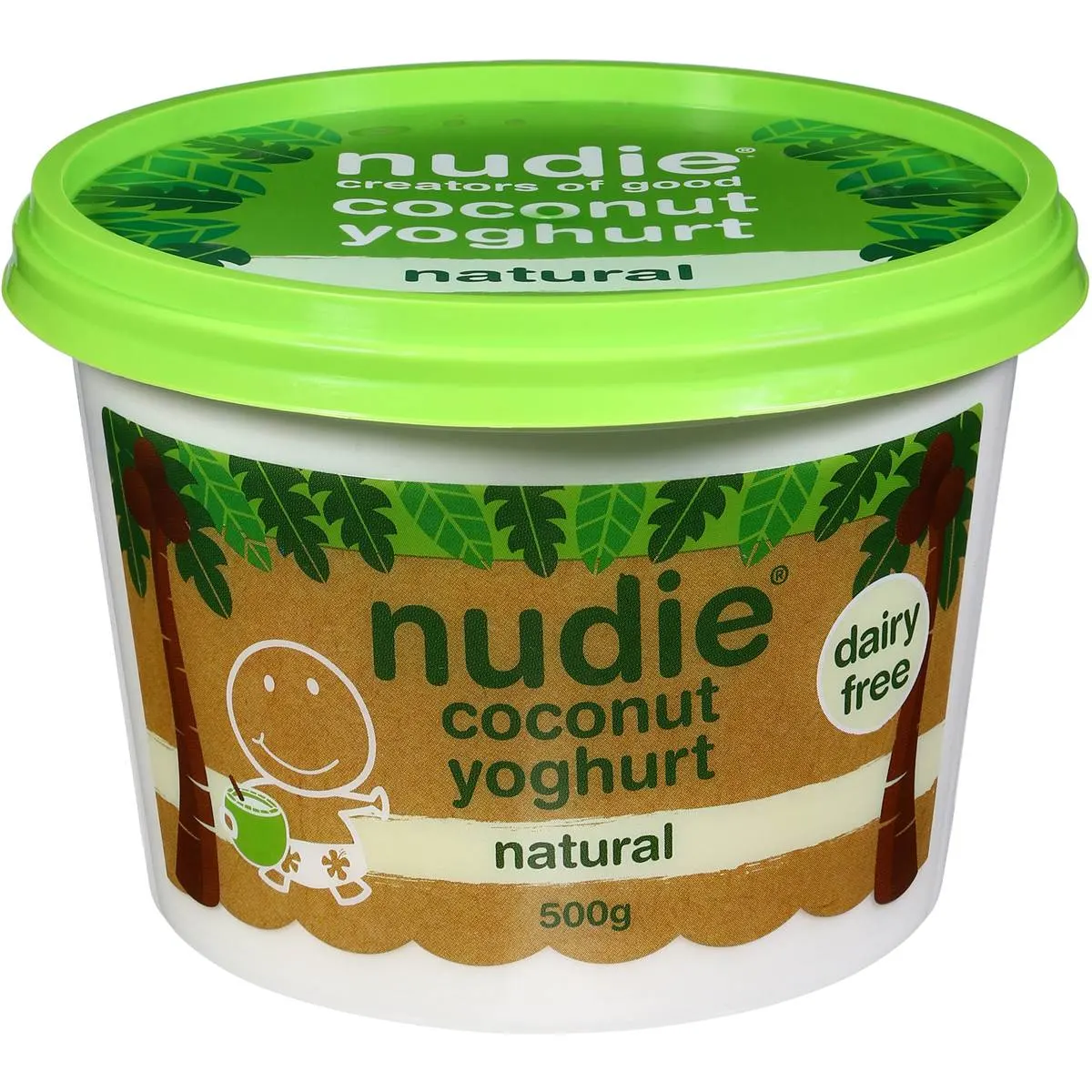 3. Nudie Coconut Natural Yoghurt – 649 kJ per 100 Grams
For those who react badly when consuming lactose products, then this is the product for you. You can steer away from the typical and familiar almond and soy flavours (even though there is nothing wrong with those) and enjoy the Nudie Coconut Yoghurt. Although it's a little more expensive and has a higher kJ rating than other yoghurt it's still a great dairy free and vegan option. However, it does have the feedback of being a little bit lumpy, most likely due to the corn flour ingredient, and soy ingredients can sometimes have a strong flavour or aftertaste in yoghurt. Stirring is a good way to remedy this, and the Nudie product is a good option for those wanting to avoid dairy products. It not only contains no dairy but is also fat-free, although it does contain a higher dose of sugar and salt than other yoghurt on the market.
Buy at Coles.
Back to top
---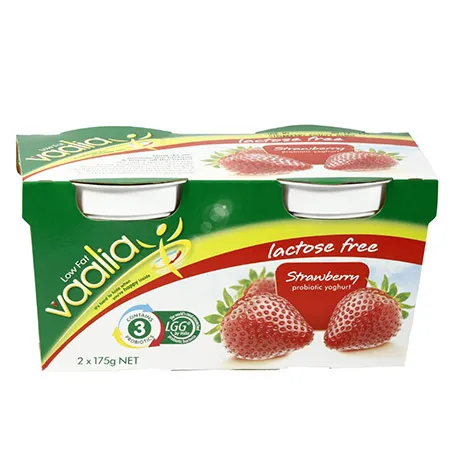 4. Vaalia lactose-free strawberry yoghurt – 387 kJ per 100 grams
Lactose-free yoghurts are great for those who suffer from being lactose intolerant. These yoghurts contain an enzyme which works to break the lactose into simple sugars that are more easily digested. The Vaalia lactose-free strawberry yoghurt is one that definitely doesn't lack in taste and even contains delicious chunks of real strawberry. It's not only low in fat but high in protein and calcium and contains no artificial sweeteners, colours, flavours or preservatives, making it a healthy snack.
Buy at Coles.
Back to top
---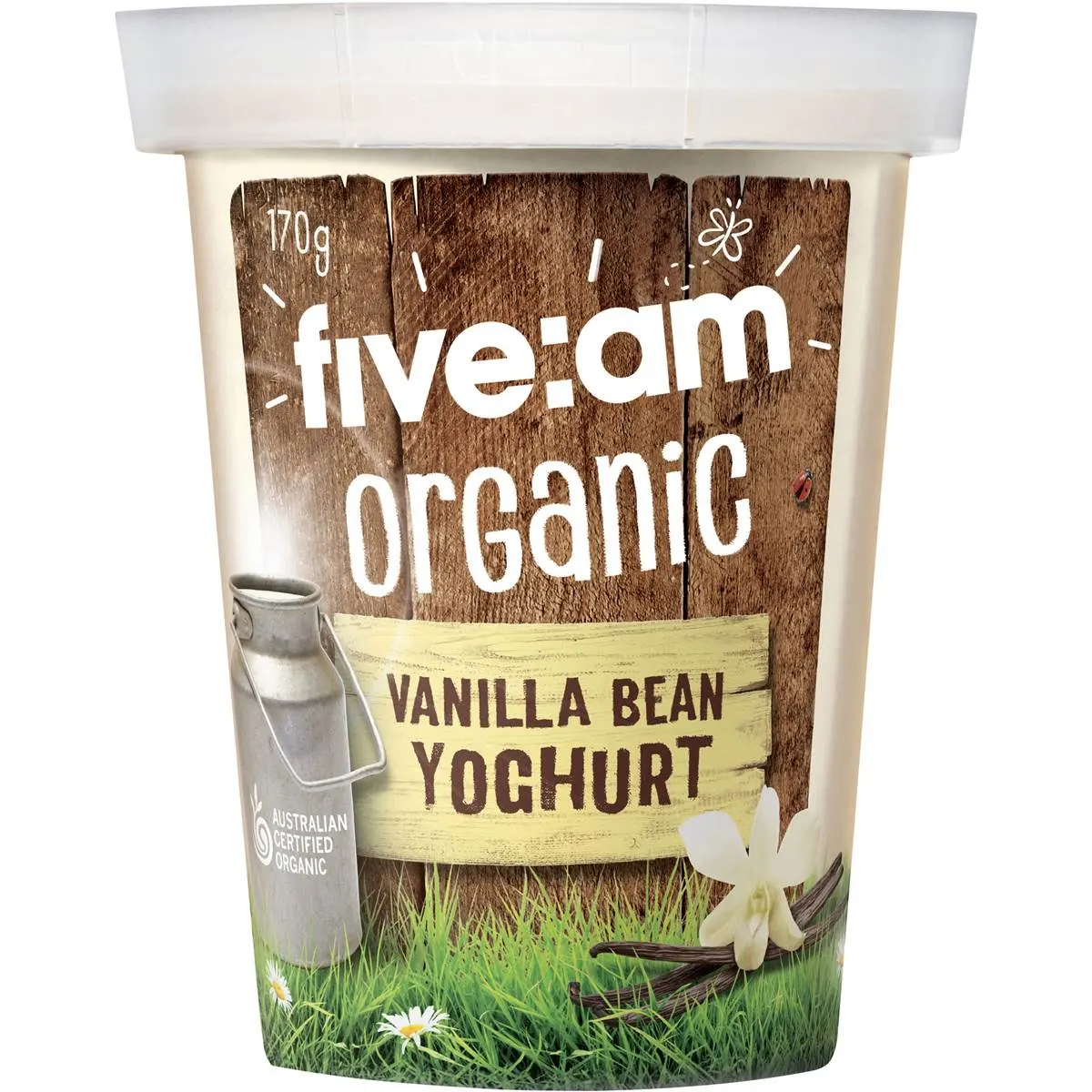 5. Five:am Organic Vanilla Bean Yoghurt – 467 kJ per 100 grams
The Five:am Organic Vanilla Bean yoghurt is not so good solo but great in a group atmosphere. What that means is that the flavouring behind this yoghurt isn't as strong as others so the taste factor needs a little bit of help. However, when pairing it with some berries, other fruits or nuts, it's the perfect combination due to the fact that the yoghurt isn't overpowering. Another plus is that the texture is incredibly smooth so it would even be good for smoothies, dressings or curries.
Buy at Coles.
Back to top
---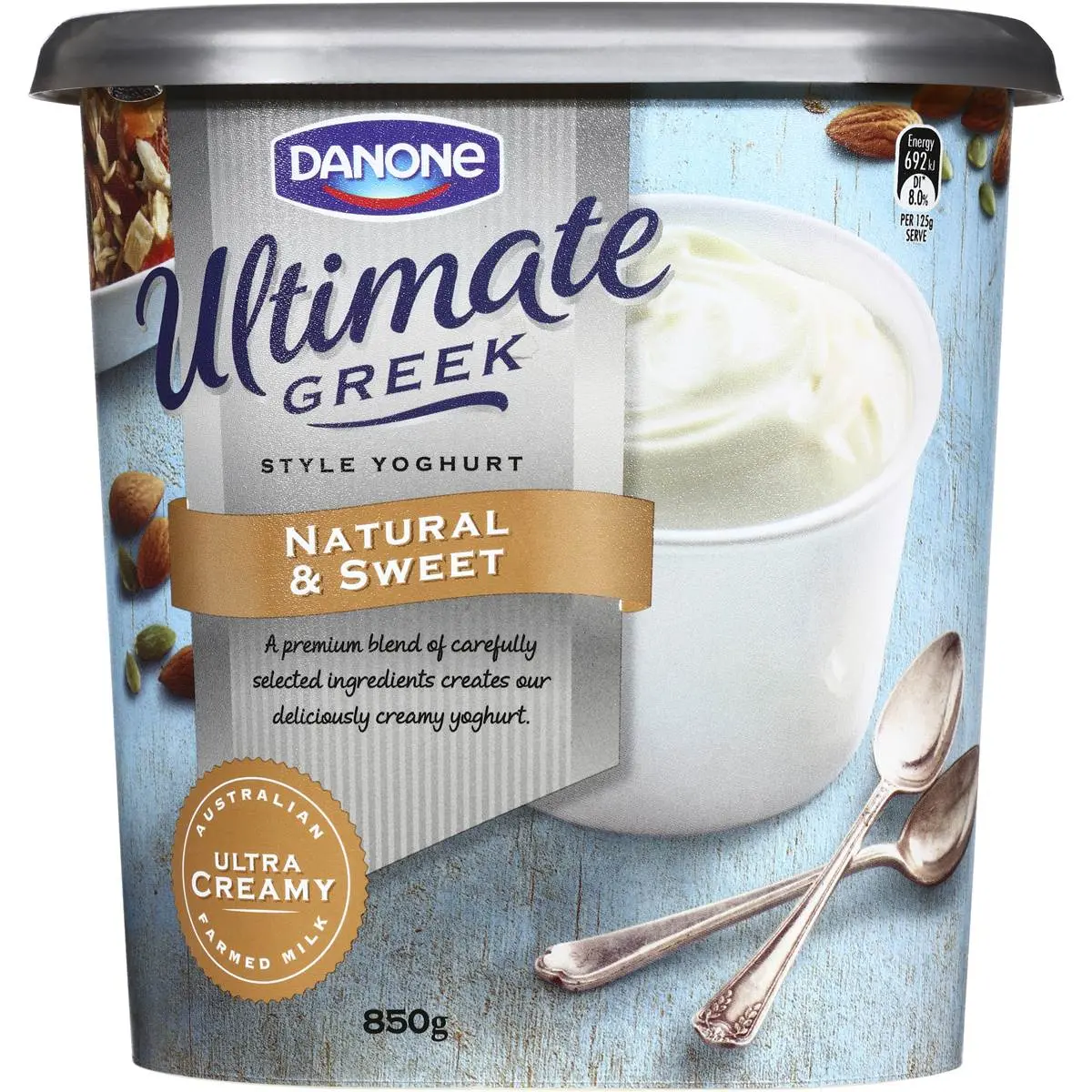 6. Danone Ultimate Greek Yoghurt, Natural & Sweet – 554 kJ per 100 grams
Made from 100% Australian milk, Danone Ultimate Greek Yoghurt Natural & Sweet is one of the top selling yoghurts made in Victoria. This yoghurt is on the healthier side of things, only containing three teaspoons of sugar per 100 grams, and 50% of that comes from the milk itself. Although this yoghurt does contain dairy, it's gluten free, so it's perfect for those with gluten intolerance. The thick and creamy nature of this product enhances its already popular taste and it doesn't leave an unpleasant texture in your mouth or a funny aftertaste!
Buy at Coles.
Back to top
---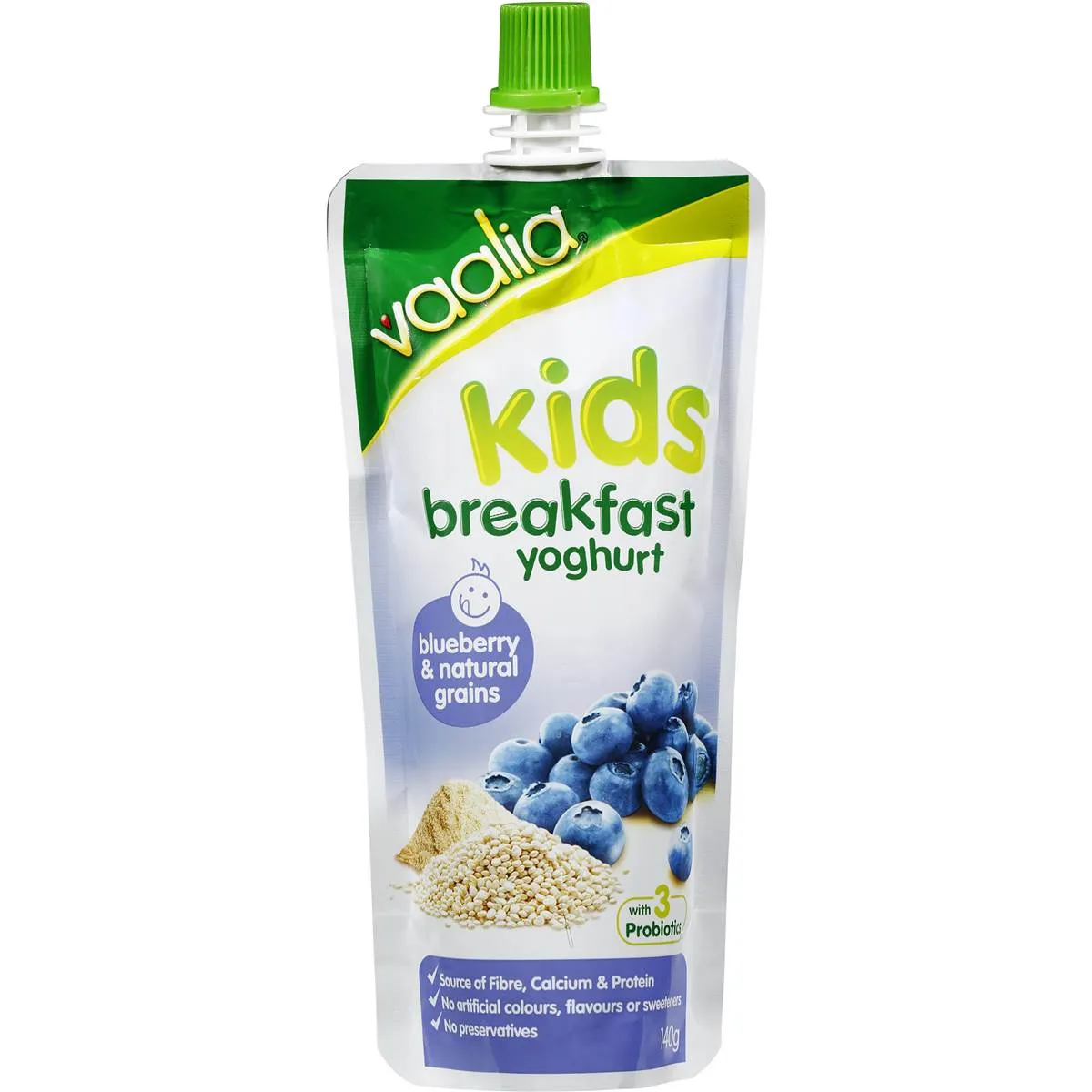 7. Vaalia Kids Breakfast Yoghurt Pouch Blueberry & Grain – 388 kJ per 100 grams
Finding healthy snacks the kids will actually like is not something that we'd put into the "easy" category. Balancing tasty against sugar-free is a battle many parents have faced. Until now. The Vaalia Kids Breakfast Yoghurt Pouch, Blueberry and Grain, is the perfect product to get your kids ready for their day. These pouches contain a mix of natural yoghurt packed with rice bran and quinoa to keep kiddies going. Not only does it have a good source of calcium and fibre but it's gluten free with natural grains and real fruits. Plus, it doesn't have the nasties – there are no artificial colours, flavours or sweeteners.
Buy at Coles.
Back to top
---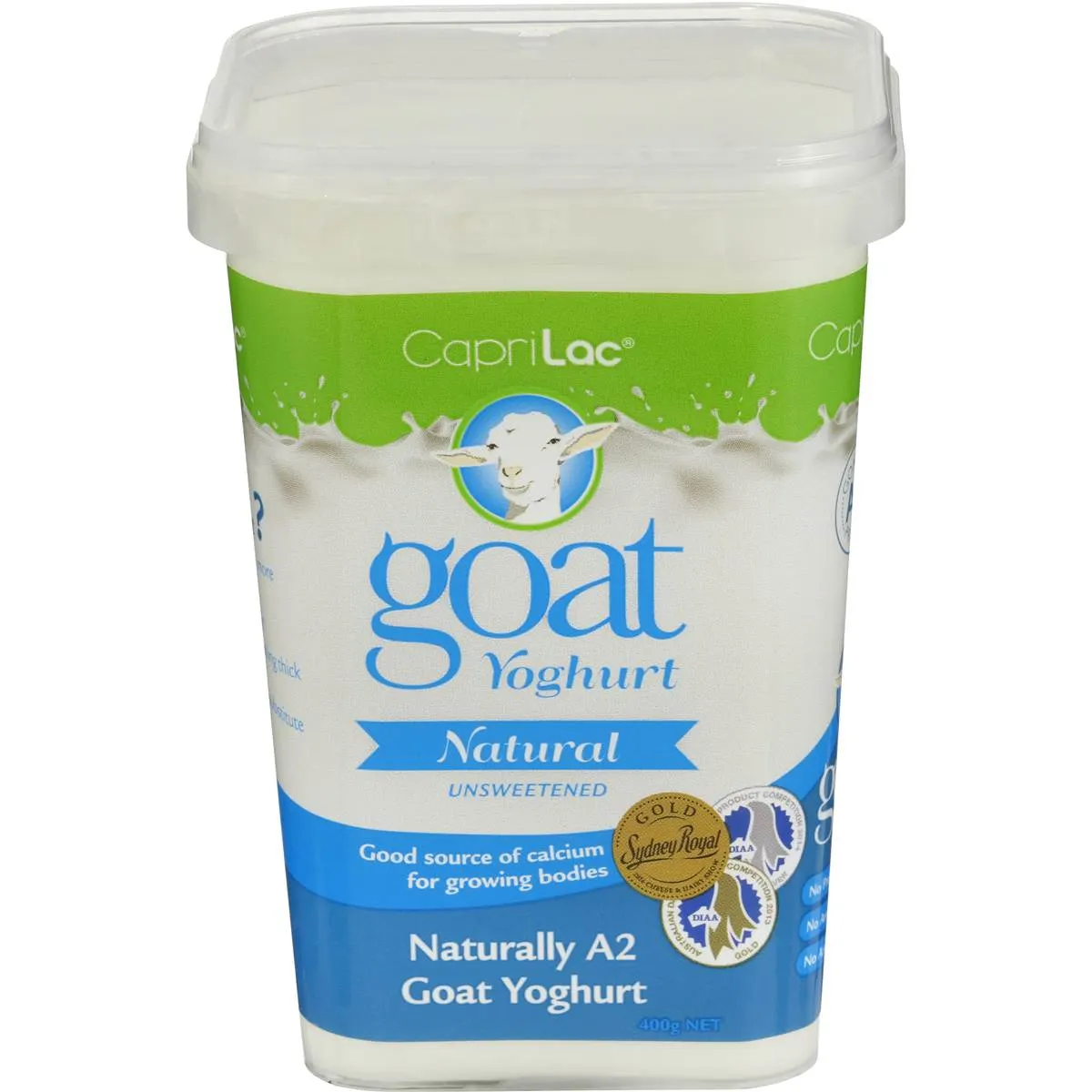 8. Caprilac Natural Goat Yoghurt – 430 kJ per 100 grams
This is another option for those wanting something a little lighter than your typical yoghurt. While it still contains dairy, it's significantly gentler on the stomach than normal yoghurt. It doesn't include any preservatives and is crafted from natural goat's milk so it avoids the nasty additives. The proteins in the Caprilac Natural Goat Yoghurt are digested easier along with this great tasting, thick and creamy yoghurt. Similar to the Five:am yoghurt, it's incredibly versatile and can be used in cooking recipes for a lighter dairy option.
Buy at Coles.
Back to top
---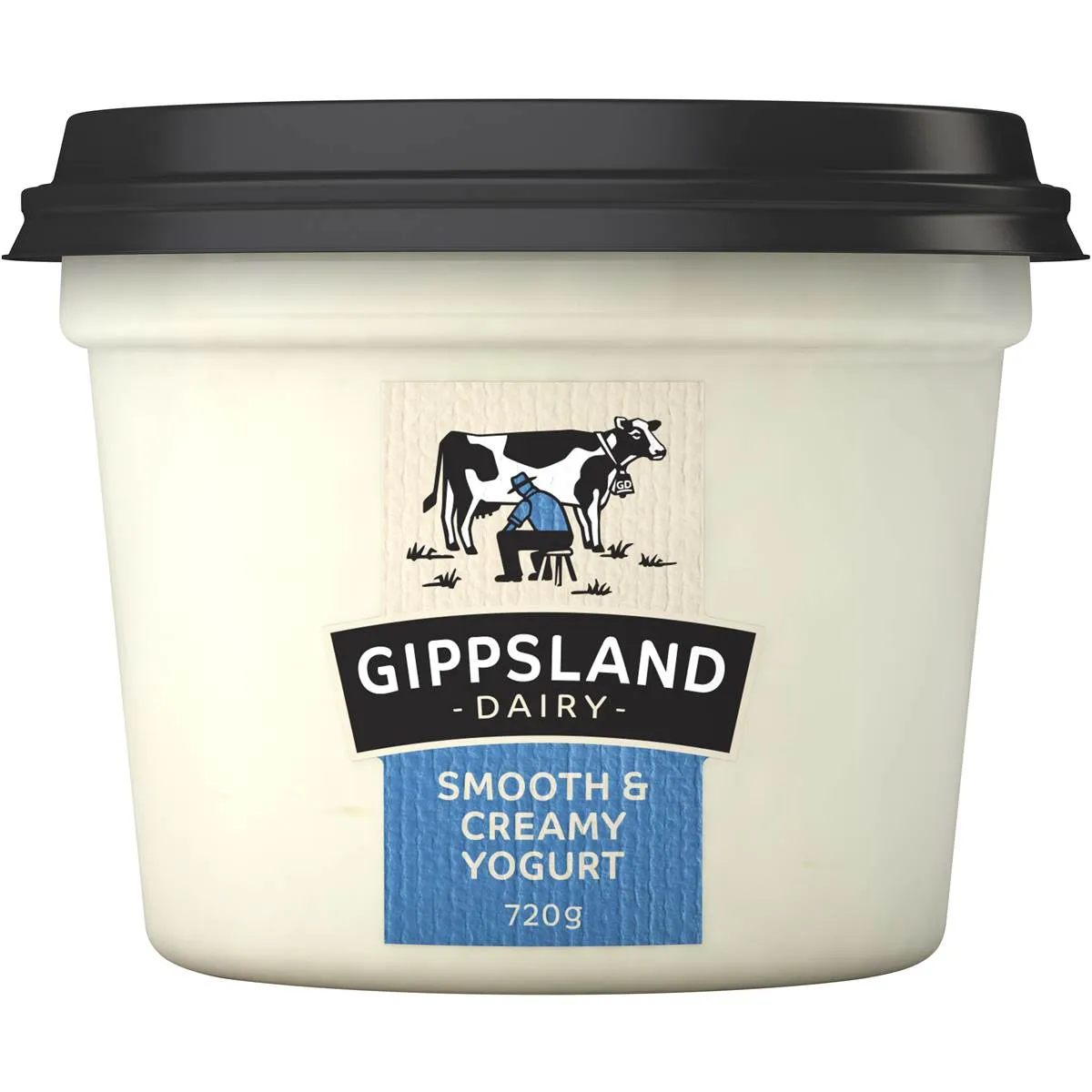 9. Gippsland Plain Yoghurt – 627 kJ per 100 grams
Last but definitely not least is Gippsland yoghurt. This product does sit at the more pricey end of the scale and also has a little bit more sugar than other healthier yoghurts, but fans of this yoghurt simply can't go past this creamy and tasty product. However, in saying that, those who don't sport a sweet tooth would probably want to look elsewhere. Gippsland yoghurt flavours don't stop at just plain but have an extensive range including passionfruit, honeycomb, raspberry and coconut and lots of other yummy flavours.
Buy at Coles.
Back to top
Main types of yoghurt
With yoghurt being as popular as it is, there's a huge market for multiple flavours and types of yoghurt that all have different pros and cons and cater for various diets. There are numerous types of yoghurt on the market and there are too many to sit and list. However, here are the main kinds of yoghurt that are definitely important to note and also the most popular:
Traditional Yoghurt
Traditional yoghurt has been an incredibly popular and expanding product over the years. It can now be purchased from varying brands and in different flavours. Because of this, you'll always want to check labels for each type of yoghurt you're looking at buying, as the sugar, fat and important nutrient information will be different for all yoghurts. Traditional yoghurts containing fruit will always have a higher kilojoule level, but you'll want to look out for those containing processed sugar as this is obviously not part of a healthy diet.
The liquid commonly found on the top of yoghurt is known as whey and is a significantly good form of calcium that you'll want to mix back into it.
Greek Yoghurt
The difference between traditional yoghurt and Greek yoghurt lies in the way the product is processed. Traditional yoghurt is strained twice whereas Greek yoghurt is strained three times, which produces a thicker texture. However, during this straining process the whey is removed and the dairy amount in Greek yoghurt is lessened. Yet it still contains a larger amount of protein and probiotics, continuing to make it a good option. You'll always need to check labels to find out what cultures they have though, as these vary from brand to brand.
Low-fat yoghurt
Low-fat yoghurt is created using a process similar to traditional yoghurt. The main difference is that the yoghurt is fermented from low-fat, fat-free or skim milk rather than full-cream milk. Therefore, the kilojoule intake from the resulting yoghurts is significantly lower than traditional yoghurts due to their low-fat nature. If you're trying to lose weight or embrace a healthier diet, look towards low-fat or fat-free yoghurts.
Lactose-free yoghurt
Lactose-free yoghurts are those that have had an enzyme added in order to break down the lactose into simple sugars. This is the type of yoghurt that those with a lactose intolerance tend to steer towards as it allows them to digest the product more easily. However, if you are lactose-intolerant you needn't restrict yourself to lactose-free labelled yoghurts as there are other options such as soy yoghurt made from soy milk and coconut yoghurt made from coconuts.
Health benefits of yoghurt
Is yoghurt healthy?
Predominantly, yes. Yoghurt is packed with a number of nutrients including calcium and protein as well as B vitamins and minerals, including potassium, phosphorus and magnesium that all promote healthier living. Yoghurt is packed with probiotics, which are beneficial bacteria that help preserve yoghurt and make it tastier. In addition to this, the probiotics assist the digestive system and are also linked to improving and strengthening our immune systems. As a whole yoghurt is healthy for you, but it does vary. How healthy it is depends on the specific product. This all comes down to the type of yoghurt, whether it's full or low fat, if it contains fruit or processed sugar, as well as other factors.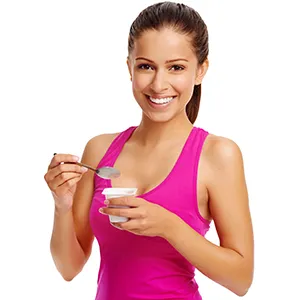 Benefits of Yoghurt
Boosts the immune system
Improves gut health & aids in proper digestion
Improves bone health & prevents osteoporosis
Reduce the risk of high blood pressure
Protects the heart &

regulates cholesterol levels

Prevents colorectal cancer & diabetes mellitus
Prevents yeast infections in women
Which yoghurt is healthiest?
Your best bet when it comes to a healthier yoghurt option is a non-fat or low-fat yoghurt. As well, you want to avoid those with added sugar. Whilst yoghurt naturally contains some sugar, multiple brands and companies add large amounts of simple sugars in order to create a sweeter taste. If you're wanting to lock down one type of yoghurt that's typically the healthiest, your best bet is plain yoghurt. However, it's fair to say that this can be a little, well, plain for some. You can try adding a small amount of honey or fruit in order to make it a bit more tasty and interesting.
Back to top
Frequently asked questions
Is yoghurt a probiotic?
Yoghurt itself contains probiotics. It's a product of fermented milk created through souring and thickening milk with probiotics. The two main probiotics added to yoghurt are Lactobacillus bulgaricus and Streptococcus thermophilus as well as some other probiotics that depend on the yoghurt. The reason these are so beneficial to your diet is the fact that they assist in maintaining a balance of bacteria that work to boost your immune system and promote a healthy digestive tract.
Is yoghurt lactose-free?
Traditional yoghurt itself is not lactose free and neither is Greek yoghurt. Those who struggle to break down lactose experience variations in the amount of dairy they can eat. Yoghurt and cheese are easier for those with a low tolerance to lactose but there are lactose-free options for those wishing to avoid the lactose completely. Whilst you can purchase lactose-free yoghurts you also have the options of soy, almond and coconut yoghurt.
Is yoghurt vegan?
Just like lactose-free yoghurt, traditional yoghurt, including cow, goat and sheep yoghurt is not vegan but there are still options for those who choose a vegan diet. Vegan yoghurt is still filled with probiotics and therefore contains the same benefits as traditional yoghurt for your health, immune system and digestive system. Soy, almond and coconut yoghurts do tend to be vegan.
Back to top
This article does not include every yoghurt variety or brand available but rather is a general summary of some of the popular supermarket brands.
Latest on health & wellbeing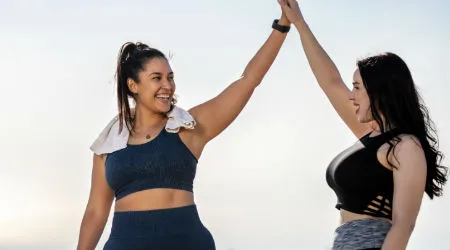 Save big on all your favourite brands, including Nike, Puma, Champion and more.
Read more…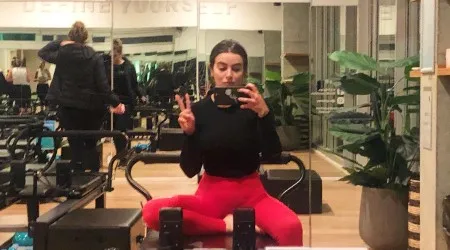 I went to my first ever reformer Pilates beginners class and learned some life lessons so you don't have to.
Read more…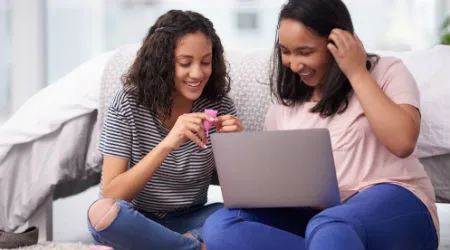 See the retailers that stock a range of eco-friendly and cost-effective menstrual cups.
Read more…
Related Posts