Best weed killers in Australia
Our gardening experts have determined the best weed killers on the market today based on first-hand experience and real customer reviews.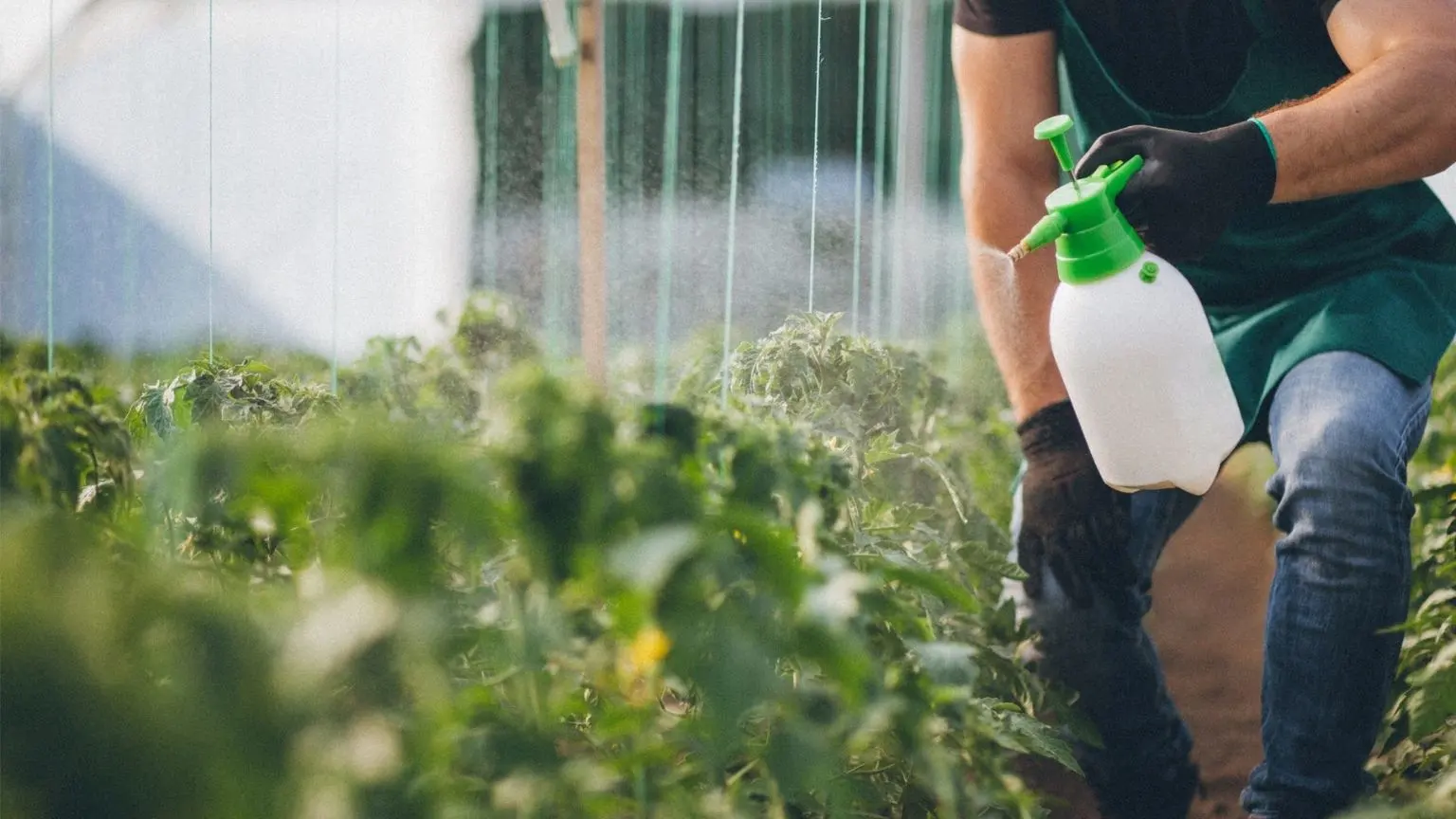 We're reader-supported and may be paid when you visit links to partner sites. We don't compare all products in the market, but we're working on it!
The best weed killers in Australia
How did we pick this list?
Our editorial team selected the products on this list based on actual customer reviews on Amazon Australia and our own experience with weed killer. For each category, we carefully selected parameters based on our research and identified the weed-killing products with the highest review score within those parameters.
Targets the usual suspects: dandelions, daisies and clover
Effective on all broadleaf pests
Not the best solution for a newly seeded lawn
Some reviewers reported less than advertised dandelion effectiveness
Average Online Price: $7
Buy at eBay
Why we chose it
With an average rating of 4.3/5 from over 420+ Amazon reviews as of October 2020, the Weedol Lawn Weedkiller Gun 1L is a trusted and popular choice with many green thumbs. Though a healthy patch of grass will suffocate most weeds, sometimes a lawn is too big or too weed compromised to allow for that strategy.
Enter the next best option: Weedol's unique combo of three selective herbicides that target the worst lawn offenders while not harming the precious blades of your beloved lawn. Even better, it only requires one application per season.
---
Delivers visible weed-killing results in three hours
Is rainproof in 10 minutes
Isolated reviewers have reported issues with the sprayer pressure pump
Some reviewers reporting low-effectiveness against poison ivy
Price (RRP): $27.95
Buy at eBay
Why we chose it
For those of you who want to take a scorched earth approach to things, Roundup 5004010 Extended Control Weed & Grass Killer boasts a 4.5/5 star rating after 5.8K+ Amazon reviews.
A quick warning for you gardening newcomers out there: non-selective herbicides will harm ANY living plant species they come in contact with. So be sure what you're spraying at. All that being said, this potent glyphosate solution should be more than enough if you want to end weeds, grasses, vines and brush stumps and keep them away for four months.
Impressively, Roundup 5004010 Extended Control Weed & Grass Killer comes in a wide variety of package options. You can purchase it as a ready-to-use or concentrate solution as well as with wands or a pump-pack.
---
Can be handily bought in packs that have a bleach sprayer or multi-purpose sprayer
After a short delay after application, you're safe to get planting again
Some reviewers report that it's slower to take effect than other brands
A reviewer has mentioned pet health issues after a reasonable application wait time
Price (RRP): $22.65
Buy at eBay
Why we chose it
If you're after a cost-effective, non-selective means to keep your garden in order, best look to Compare-N-Save's 016869 Concentrate Grass and Weed Killer with its 4.4/5 star rating after a whopping 12K+ Amazon reviews. It's effectively designed to eliminate anything green you point and spray at, so do be mindful of current wind conditions.
All that being said, this 41% glyphosate solution should be more than enough if you want to end weeds, grasses, vines and brush stumps before they can overtake your garden. Better yet, it's rainproof in two hours (some competing brands advise four to six hours in comparison).
Compare-N-Save 016869 Concentrate Grass and Weed Killer comes in 940ml, 3.7l and 5.6l bottles.
---
Perfect for garden bed applications/flower growing enthusiasts
Easy to apply and designed to work overnight
High wind areas could disturb the soil and compromise the barrier effect
Some reviewers report needing to reapply after a few weeks
Price (RRP): $88.63
Buy at Amazon
Why we chose it
More expensive than your average weed solution, Lilly Miller Brands RTU Casoron Granules still comes highly recommended with a 4.5/5 Amazon rating after 80 reviews. Most likely because this is a once-a-year solution that has been designed to be used around roses and other especially precious or temperamental plants.
After application (ideally with a soil spreader bought from your local hardware store,) Casoron Granules are designed to dissolve with a bit of water and work overnight to kill and then inhibit new weed growth. Quick warning, though: this is a barrier solution – shifting around the soil from the site of use will reduce this product's effectiveness.
---
Safe around ornamentals as it doesn't kill existing root structures
Many reviewers confirm three-month weed-free periods after use
Some users complained of prep work needed to make the weed barrier effective
Isolated reviewers didn't like applying granules via Preen's bag packaging
Price (RRP): $24.95
Buy at eBay
Why we chose it
Hailing from a horticultural brand that's been active for over 70 years, Preen's Garden Weed Preventer Granules is a product that enjoys a 4.5/5 star rating after 1,100+ Amazon reviews. It's been designed to block weeds for up to 3 months, and a 2.5kg bag will get you 270 square metres worth of coverage.
Activated with water and formulated to be used safely around 200+ flowers, veggies, trees and shrubs, these granules can be applied basically any time except winter. Once laid down, a weed-preventing barrier forms that won't leech into your groundwater or wash away.
Preen 2464110 Garden Weed Preventer comes in a variety of sizes including 2.5kg, 5.8kg, 7.2kg and 14kg bags.
---
Reviewers report ease of use and quicker than expected results
Comes with comprehensive safety guidelines/instructions pamphlet
Some reviewers found this product wasn't especially effective against thistles
Some reviewers experienced a crabgrass growth boom after application
Price (RRP): $74.55
Buy at eBay
Why we chose it
If you have large swathes of weeds to destroy, you should check out Southern Ag's Amine 2,4-D weed killer as it has a rating of 4.4/5 from more than 2,000 Amazon reviews. It's worth noting that we've limited our selection process here to selective weed killers as they're more versatile and therefore desirable to gardeners.
One of the best products to kill broadleaf weeds while also being useful in rangeland, pastures, turf and ditch bans, this product takes roughly two weeks to show its effects. Don't own acreage? Well, then there's enough in a bottle to keep a suburbanite lawn for ages.
Southern Ag Amine 2,4-D Weed killer comes in 940ml and 3.7l bottles.
---
Potent but also friendly to the environment
Achieves result well beyond regular home-made vinegar solutions
Isolated user reviews stating an ineffectiveness on especially overgrown weeds
Reviewers stating their online purchase arrived sans sprayer
Price (RRP): $47.15
Buy at Amazon
Why we chose it
Roughly 6 times stronger than vinegar, Natural Armor 30% Home & Garden Vinegar is the au naturel weed killer that's earned a rating of 4.5/5 after 1,300+ Amazon reviews. And as a bonus, it's not only great for nixing the noxious ones, it can also be used as a deodorizer and industrial-strength cleaner of surfaces and appliances.
Used outside, it's an eco-friendly, non-selective option that's best used to de-weed driveway, patios, pool areas, foundations and the like. To keep packaging waste down, it can also be purchased in a refill option.
It can also be purchased in 3.7l or 945ml bottles.
---
Multipurpose product that also has indoor cleaning applications
Comes with a convenient spray head
Vinegar concentrate can be too overpowering an odour for some
Some isolated reviewer reports of subpar package quality control
Price (RRP): $77.75
Buy at Amazon
Why we chose it
If you need to keep a weed-free garden that's also home to an inquisitive furry loved one, OrganicMatters' Vinegar 30% Industrial Concentrate has 4.5/5 star rating after 151 Amazon reviews.
Devoid of the glyphosate chemical that's in most other similarly marketed products, OrganicMatters is non-toxic, non-GMO, biodegradable and all natural. In fact, it's basically concentrated vinegar mixed into water – a very effective and comparatively safe weed-killing formula.
The above blends can be bought in 945ml or 3.7l bottles.
---
Methodology
20
Brands considered
28
Products compared
8
Best products chosen
Our editorial team compared weed killers from brands found in major supermarkets across Australia as well as online retailers.
We examined hundreds of customer reviews and ratings as well as expert reviews.
The products on this list are chosen by our editorial team and are not selected based on commercial relationships.
More guides on Finder