The best water filters for 2021
Looking for a new way to drink water? This is our guide on the best water filters, according to eBay sales.
We're reader-supported and may be paid when you visit links to partner sites. We don't compare all products in the market, but we're working on it!

Australia sets high standards for clean tap water that is free from harmful concentrations of chemicals or micro-organisms. Because of this, our tap water can sometimes have a funny taste, especially after it's been sitting out in a cup or jug for a while. That's where water filters can come in. You can get a filter system for your tap at home, but if you are looking for convenience and portability, a water filter jug is the way to go.
Feeling stuck on which one to purchase? Online marketplace eBay has high sales volumes, so we pulled together the retailer's best selling water filters to find which ones Aussies prefer. Based on the highest rated products, we used this list to present to you the water filter that Australians are buying and loving.
---

The Brita Marella XL Blue Jug is different from the rest. Its filter is made using innovative MAXTRA MicroFlow technology. This ensures the water filtration process is much more powerful than the rest. And how much water do you really get? Well, this jug provides 2 litres of filtered water (3.5 litres if you take the filter cartridge out). It also comes with an easy flip-top lid, meaning you can use it with one hand, and it's dishwasher safe.
---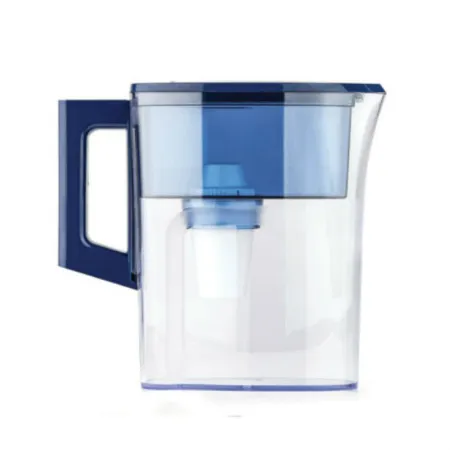 Stefani 2L Water Jug
The Stefani 2L Water Jug is compact in design and provides you with extremely clean water, thanks to its four-stage filtration process. The top layer of mesh blocks particles. The second layer has active carbon, which reduces odour and chlorine. Next is a quartz sand layer, which provides further filtration. And finally, the mineral pellets in the final layer reduce limescale and metals. The filter is easy to change and long lasting, and the jug is dishwasher safe and made with BPA-free plastic.
Price: $18.90
Where to buy: eBay
Interesting feature: The handle is detachable making this water filter jug the ultimate space saver.
---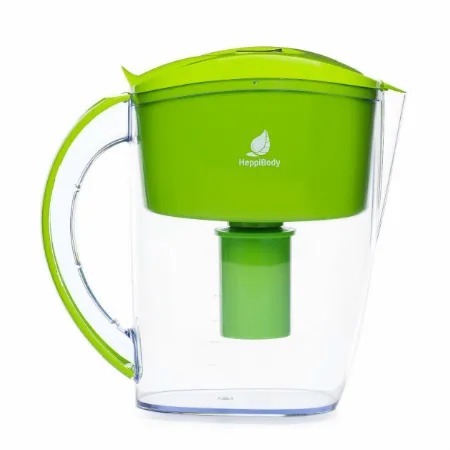 Heppi Alkaline Water Jug
The Heppi Alkaline Water Jug can transform any water into one that is purified and alkaline. The filter cartridge is an alkaline ionizer which helps to get rid of things such as chlorine, metals, lead, copper and odours. The result? This jug provides you with clean water that tastes good and is better for you, all with the convenience of a portable water jug. The filter cartridge needs to be replaced every three months and the retailer allows you to bulk buy these items for the future.
Price: $55
Where to buy: eBay
Interesting feature: You can choose between three different colours.
---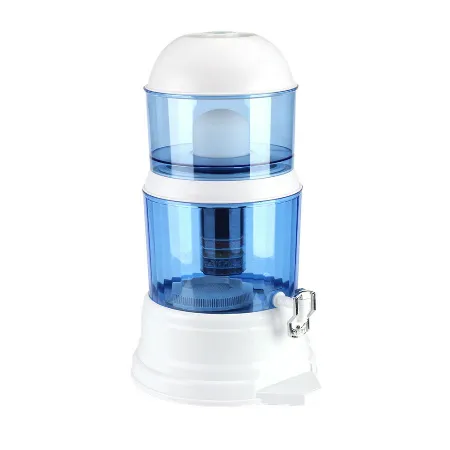 This water filter jug is big in size, but it's designed for more than one person to use. The upper and lower tanks combined equal to a capacity of 16 litres, and it comes with a built-in faucet so that you can drink straight from the jug with ease. The carbon purifier is activated by water and through its eight stages of purification, it completely cleans and clears the water of any bacteria or residue. It also works to adjust the pH balance of the water, creating the ideal alkaline setting. The cartridge is also removable and it can be cleaned and replaced on a regular basis.
---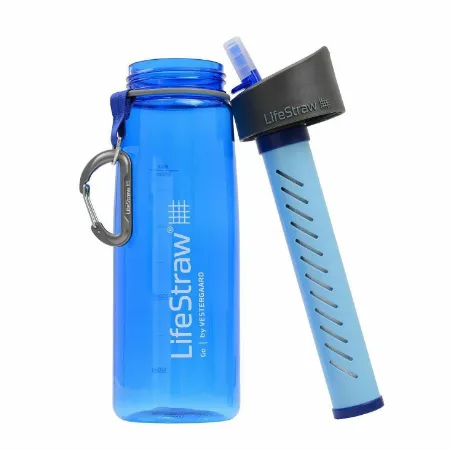 Lifestraw Go Water Filter Bottle
Looking to filter your water on the go? The Lifestraw Go Water Filter Bottle is the top choice. This product is especially great if you love outdoor adventures as you can fill your bottle from the river and drink peacefully thanks to the built-in filter. It features a flip-top mouthpiece and a carabiner so you can attach it to your backpack and get quick and easy access to hydration. The plastic used is BPA-free and the bottle holds approximately 650mL of liquid.
Price: $47.80
Where to buy: eBay
Interesting feature: This water bottle comes with a built-in filter and doesn't require batteries or replacement parts.
---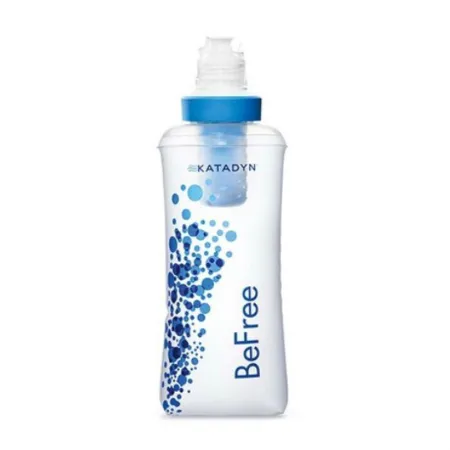 The Katadyn BeFree water bottle incorporates a built-in filter so you can take clean water with you on the go. You can fill it from any water source and, just by shaking the bottle, the filter will flush out any nasties that don't belong in your drinking water. It's even effective at filtering out microorganisms. The bottle is lightweight, portable and is the perfect water bottle choice for daily use, not just when you are adventuring outdoors.
---
Where to buy water filters:
---
How do you clean a water filter jug or bottle?
Cleaning your jug or bottle is simple and easy. The most care and attention should be taken when rinsing and drying it.
The easiest way to clean your water filter jug is to first remove the filter and thoroughly clean the inside with soap and water. Once this is done, it's best to wipe the jug down and then allow it to air dry. At this stage, if your filter is due for a change, then put a new one in. If not, you can continue with inserting the old filter back into the jug.
---
How often should you change the filter on your jug or bottle?
This can vary and it depends on the kind of water filter jug you have. With a standard water filter jug, the filter should be replaced every two to three months. Other models on the market are designed to be long lasting, and these filters can be replaced every six months.
---
Image: Getty Images
---
Looking for deals on homewares?
Popular Home & Garden coupon codes
| Last checked | Code description | Code |
| --- | --- | --- |
| 25 Jan 2021 | $150 off any Koala mattress | AFF**** |
| 25 Jan 2021 | Extra 25% off portable and window/wall air conditioners | CHI**** |
| 19 Jan 2021 | Echo dot + Fire TV stick lite for just $89 | ECH**** |
| 22 Dec 2020 | 10% off storewide | FES**** |
| 17 Dec 2020 | Extra 10-15% off sale items | SAL**** |
More guides on Finder