Best video conferencing software
We've chosen the 3 best software programs to help your teams communicate, no matter where they are.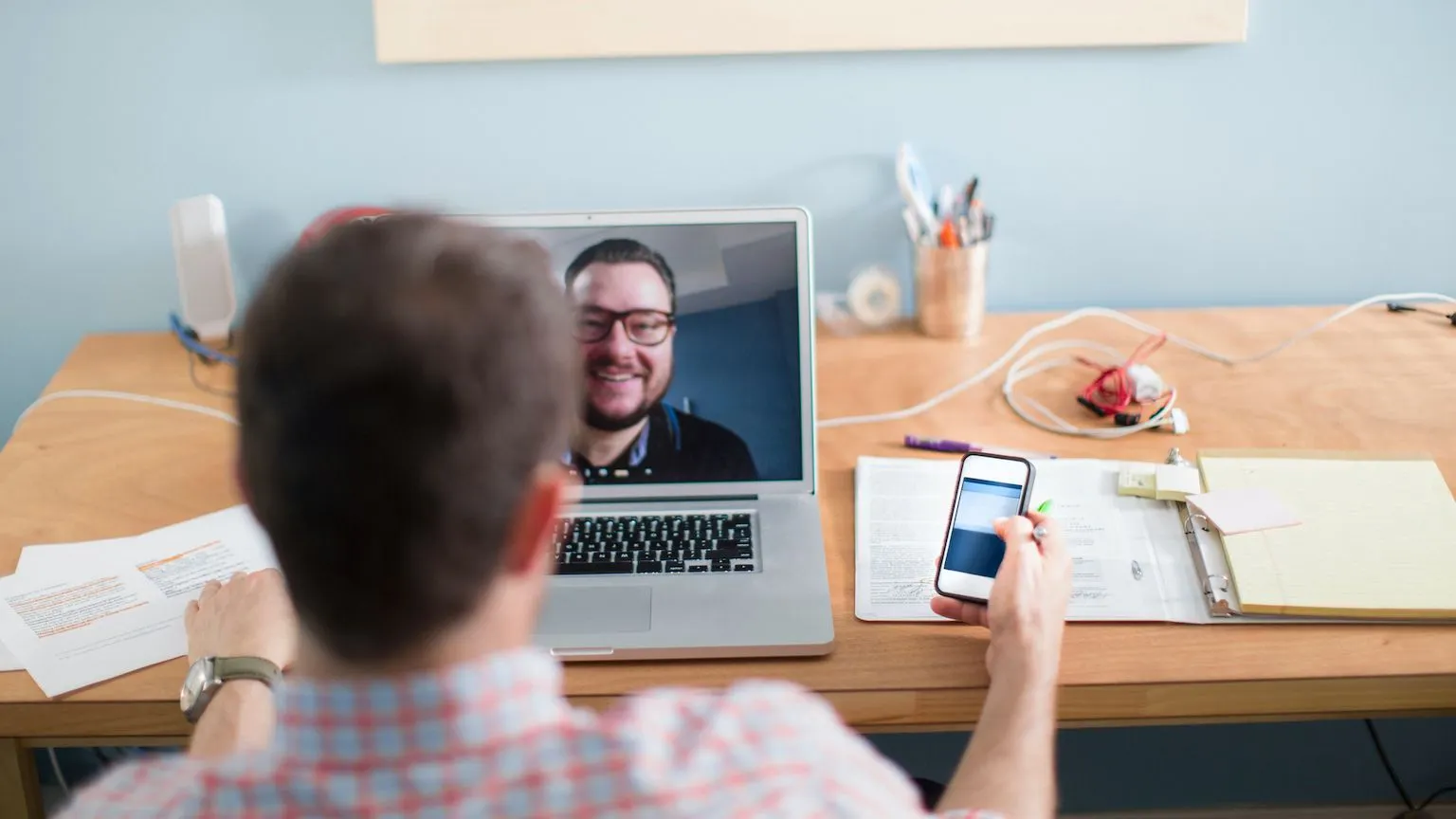 We're reader-supported and may be paid when you visit links to partner sites. We don't compare all products in the market, but we're working on it!
How did we pick this list?
Our editorial team perused online reviews and used our own experiences to discern which video conferencing apps are worth your while. We selected the applications in this list for their overall quality and value for money for businesses appropriate to their business size.
---
Best free video conferencing software:
Google Hangouts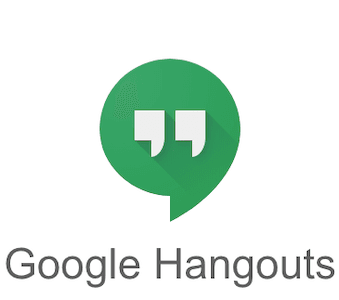 Pros
Free
Supports up to 10 video chatters
Cons
Lacks direct file sharing
Fewer features than the free version of Zoom
Where to buy
G Suite
Price
Free with limited access/From $8.40 per month for Business account features
Why we chose it
If you have a non-existent video conferencing budget and only need small meetings, Google Hangouts has a lot to offer. While Zoom also offers a popular free option, Zoom has a 40-minute time limit, which severely limits use, making Google Hangouts our top choice.
Google's marketing for Google Hangouts is a little odd and can be confusing, with a "free" video chat product that supports up to 10 users without you having to pay a cent for usage across its apps and the web, along with Google Hangouts Meet, which is a premium service for G Suite Enterprise customers that expands the feature set markedly. At the time of writing, Google has unlocked Hangouts Meet for regular G Suite customers as well.
Still, even if you're not on the G Suite train, Hangouts provides simple, video-based meetings for smaller groups. While video quality can be sketchy for folks on lesser connections, Hangouts does tend to make the best of even meagre bandwidth in most situations.
---
Best budget and small team video conferencing software:
Zoom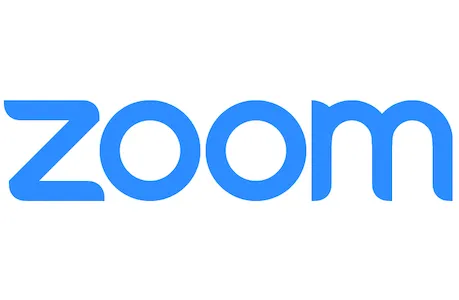 Pros
Lots of features are still present in the free tier
Supports multiple devices for connection
Cons
Free meetings are limited to 40 minutes
Interface can be slightly confusing for inexperienced users
Where to buy
Zoom
Price
Free/$20.99/$27.99 (price is per month per host, and Business and Enterprise tiers require a minimum of 10 and 50 hosts respectively)
Why we chose it
Zoom's entry-level tier is so good, even mid-sized businesses might be able to get by on it.
Zoom's simple video conferencing package works across multiple apps, or in a web browser if you have team members who can't install apps, with a range of pricing tiers. It gets our pick as best budget app, because the basic tier provides most of the essentials for video conferencing, including screen sharing and support for up to 100 participants, although you are limited to meetings of 40 minutes only, and you can only record the meeting on your local device.
If you want cloud-based recording or longer meeting times, you'll have to pony up for the subscription tiers, which add features such as cloud recording and support for up to 1,000 attendees in a meeting, depending on your budget.
Many reviewers mention that Zoom isn't quite so strong in the security space, which could be a consideration depending on your work environment.
---
Best video conferencing software for enterprises:
Cisco WebEx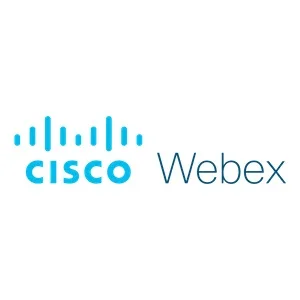 Pros
Free trial doesn't require a credit card
Supports transcription and cloud storage
Cons
Free trial is only 14 days
Higher tiers can get pricey
Where to buy
Price
Free/$18.95/$24.95/$37.95 (price per month per host)
Why we chose it
Cisco's reputation as a provider of high-quality web solutions is shown well in its WebEx video conferencing solution, which scales up well for mid-sized or large enterprises depending on your needs and budget.
The free version supports up to 100 participants, and you can trial the paid features without providing a credit card. However, the trial is only for 14 days, which might not give you enough time to properly assess its suite of features.
Device support is extensive, including phoning into conferences for audio-only and even support for Apple Watch or Android Wear devices.
---
Methodology
Our editorial team compared the most popular and widely available video conferencing programs for businesses.
We considered product features, our own real-world experience with each product and user reviews.
We also weighed pricing subscriptions per month per host to assess overall value.
The products on this list are chosen by our editorial team and are not selected based on commercial relationships.
How to compare video conferencing software
If you're trying to choose between different video conferencing solutions for your business, consider the following questions:
What is your budget?
Pricing for video conferencing software can start as low as free, but that's for either a limited package of features or a time-limited trial that you'll eventually have to pay for, typically after a month. Most packages work on a per-user-per-month basis, and that means you can scale up your budget as your team and needs grow. However, the flip side of that for large teams, is that video conferencing costs can ratchet up rapidly.
What level of security do you need?
For many business owners, the prospect of broadcasting your internal meetings over the public internet is a terrifying matter. At one level, you should implement proper VPN policies for all attendees, but it's also well worth looking at the security features built into each package, including encryption and password-protected access.
What hardware do you need to support the software?
Most laptops have inbuilt webcams, but will you need to allow for participants to connect only via smartphones? What if some users need to use actual dial-in numbers? Many packages support these kinds of features, but some will place them behind more enterprise-centric pricing tiers.
What's your bandwidth budget?
Video is highly bandwidth-intensive and if you're sitting on a relatively poor business broadband connection, you may quickly find that the folks you're trying to meet with can't properly see or hear you. It's a problem that works in both directions as well. If you're setting up your employees for teleworking purposes, the quality of their connections will also affect the way they present, and in some cases, the quality of the entire video stream.
How much package integration do you need?
Pretty much every decent video conferencing solution will work like an old-school classroom. You can present slides, generally annotate them and take questions from your meeting participants. Where they can make a huge difference to your business is in the way that they integrate other software packages. The sky's the limit (depending on your budget), but be aware that packages that allow for more complex integrations also invite more overall user interface complexity. If you just want to keep things simple, that might not be the right match for your needs.
What administrative features do you need?
Admin is the hidden side of most video conferencing packages, and it goes beyond how easy the UI is to use or how simple it might be to add new users. Can you set up multi-user meetings or just presentation style? What about breakout rooms, recorded chat sessions or the ability to selectively mute or enable participant microphones? There's no point investing in a package that won't do what you want it to.
Compare video conferencing software
If the software packages on this list don't meet your businesses needs, check out some more options below.
More guides on Finder