When is the best time to visit Cambodia?
Practical tips and advice for when to visit this South-East Asian nation.
We're reader-supported and may be paid when you visit links to partner sites. We don't compare all products in the market, but we're working on it!
Eyeing a holiday in Cambodia? Don't blame you. With its history, untouched landscape and friendly people, it's a bucket-list destination on many people's lists.
Before you book your flights make sure you travel during the months that offer the best weather at the best price.
Best time to visit Cambodia
November to April is the best time to travel to Cambodia as this is the dry season where clear skies and low humidity are prevalent.
Cheapest time to visit Cambodia
The most budget-friendly flights tend to surround the worst weather conditions. In other words: the wet season. You'll find prices dip the lowest in May which is the beginning of rainy season when it's hot and humid.
---
Latest Cambodia travel deals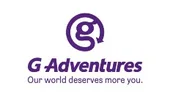 G Adventures
50% off 8th traveller
Ends

Travel Talk
Up to 50% off South East Asia tours
Ends

Travel Talk
Up to 50% off worldwide tours
Ends
Available on select travel dates in 2021 and 2022. Destinations include Egypt, Morocco, Turkey, Russia, Croatia, Greece, India, Vietnam, Cambodia, Sri Lanka, Japan and more. T&Cs apply.
Overview
Cambodia has wet and dry seasons. The wet season falls from May to September and brings with it monsoons, particularly in August and September. November to April is the dry season. Temperatures throughout the year range from 25℃ (July-September) to 37℃ (March-May).
Cambodia is fast becoming a popular tourist destination for travellers worldwide, so it's best to steer clear during major holiday periods such as the July summer holidays (Northern Hemisphere) and Christmas.
---
Weather and prices
Best time to visit Cambodia, weatherwise: November to March.
Cheapest time to visit Cambodia: You can get the best deals on flights during August and September as this is peak monsoon season. While the prices may be tempting, it's worth paying a little more for better weather. Search for hotel and flight deals in late October and November or late March and April.
National days that tend to draw a crowd that you may wish to avoid for more relaxing travel include King Norodom Sihamoni's Birthday (13-15 May) and Independence Day (9 November).
---
The best time to visit Cambodia for…
Beaches: January and February are two of the warmest months of the dry season with average temperatures staying at around 26-27℃ throughout the country.
Sightseeing and temple hopping: December and March are the best months to sightsee due to the cool, dry weather.
Trekking and outdoor activities: Outdoor activities are good all year round, even during the wet season. This is because the rain in Cambodia tends to be short and sharp, with periods of sunshine throughout the day perfect for activities. The wet season is particularly good for hiking, as the landscape comes to life with flowing waterfalls and verdant wildlife during this time.
Honeymooning: Depending on what you're after, Cambodia is good all year round for honeymooners. For a relaxing stay, November to March is the ideal period for settling in on the beach or sightseeing. Swimming in the rainforest or sailing down the Mekong can be done all year round.
---