Missing sport? Here are the 20 best sports movies to watch while the leagues are cancelled
Sports movies tell universal stories, so there's a good chance you'll find them appealing regardless of whether the sport they revolve around is your thing.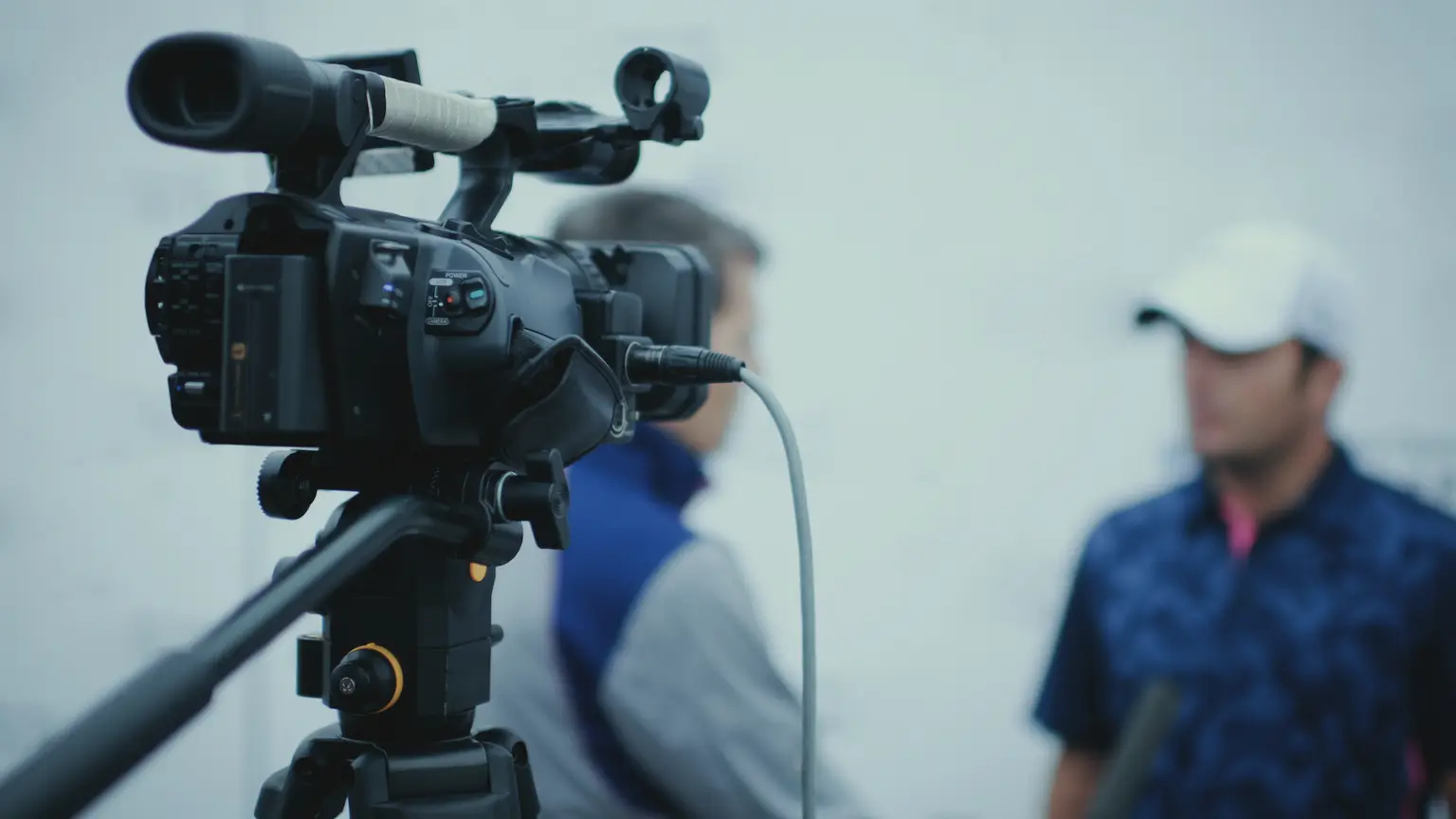 We're reader-supported and may be paid when you visit links to partner sites. We don't compare all products in the market, but we're working on it!
It's a difficult time to be a sports fan. A lot of current competitions are cancelled or postponed due to the coronavirus pandemic. Until they return, a movie marathon may help fill the basketball/football/baseball-shaped hole in your heart.
After all, the best sports movies have plenty of action. They feature sweat and tears as well as triumph and tragedy. You'll experience a roller-coaster of emotions, root for the underdog and cheer from your seat like a spectator at a real game.
That being said, not all of the titles on this list are feel-good stories, but all of them are engaging and inspirational. Even better, they're available on streaming services, so there's no renting/buying involved – although there is that option too if you prefer.
Alternatively, if movies aren't your thing, check out the Cricket Australia docuseries The Test. Without further ado, here are 20 movies that will keep you busy until your favourite competition is back on.
1. Moneyball
---
Year: 2011
Cast: Brad Pitt, Jonah Hill, Philip Seymour Hoffman
---
Based on true events, Moneyball is an account of the Oakland Athletics baseball team's 2002 season, focusing on their general manager Billy Beane's attempts to assemble a competitive team.
Portrayed by Brad Pitt, Beane builds a team of undervalued talent by taking a sophisticated sabermetrics approach to scouting and analysing players. Not to worry – the subject may be niche, but the movie itself is sharp and clever. It even manages to make statistics look fun.
WATCH NOW

SUBSCRIBE

Sorry, we've found no streaming options for this title.

CURRENT OFFERS
2. A League of Their Own
---
Year: 1992
Cast: Tom Hanks, Geena Davis, Madonna, Rosie O'Donnell, Lori Petty
---
There's no crying in baseball, but don't be surprised if you tear up while giving this sports dramedy a stream. A League of Their Own tells a fictionalised account of the real-life All-American Girls Professional Baseball League.
The League was founded in 1943, when most of the men of baseball-playing age were far away in Europe and Asia fighting World War II and acted as a forerunner of women's professional league sports in the US. The movie is sweet and compelling, not to mention the fact that it features a tremendous cast. If you haven't seen it yet, now's the perfect time to indulge.
WATCH NOW

SUBSCRIBE

Sorry, we've found no streaming options for this title.

CURRENT OFFERS
3. Rocky
---
Year: 1976
Cast: Sylvester Stallone, Talia Shire, Burt Young
---
A movie that spawned a franchise, Rocky follows the boxing career of the fictional Rocky Balboa, a small-time club fighter who gets a shot at the world heavyweight championship. The rest, as they say, is history.
Despite numerous sequels, the original Rocky stands the test of time thanks to the dazzling script and Stallone's amazing performance. This isn't necessarily a movie about boxing. It's a movie about how the little guy can accomplish the impossible if only he tries hard enough.
4. Bull Durham
---
Year: 1988
Cast: Kevin Costner, Susan Sarandon, Tim Robbins
---
A sports flick with plenty of romance, Bull Durham revolves around Crash Davis, a veteran catcher in baseball, who is hired to coach a dim-witted beginner. Things get complicated when both of them get involved with a groupie who loves the sport.
Besides perfectly capturing the essence of baseball, the movie is often hilarious and endlessly quotable. Plus, the acting is top-notch, which is probably why Bull Durham is still widely regarded as one of the best sports movies of all time.
5. The Karate Kid
---
Year: 1984
Cast: Ralph Macchio, Pat Morita, Elisabeth Shue
---
Fun for the entire family, this 80s classic focuses on a teenager who is taught karate to help defend himself and compete in a tournament against his bullies. It's a movie that seamlessly makes multi-generational friendship seem authentic, with the main emphasis being on the special bond that blooms between the teen and his karate instructor, Mr Miyagi.
The Karate Kid is another film that inspired a franchise, with numerous sequels and even an original YouTube reboot available. More importantly, it became a cultural phenomenon – and despite some dated details, the story holds up well. Whether you're re-watching or enjoying it for the first time, we can guarantee you'll have a joyous time.
Also read: Sports movies on Netflix
6. Remember the Titans
---
Year: 2000
Cast: Denzel Washington, Will Patton, Wood Harris, Ryan Hurst
---
Remember the Titans tells the true story of African-American coach Herman Boone and his attempt to integrate the T. C. Williams High School football team in Alexandria, Virginia, in 1971.
A moving film about the power of sport to transcend differences, Remember the Titans features a healthy dose of social commentary and some terrific performances. Yet, it's ultimately an inspirational crowd-pleaser, making it a great pick for when you're feeling down.
7. Happy Gilmore
---
Year: 1996
Cast: Adam Sandler, Christopher McDonald, Julie Bowen
---
Not all sports movies are serious tear-jerkers. Some are silly comedies poking fun at the posh world of golf.
In Happy Gilmore, Sandler stars as a failed hockey player turned unconventional golf whiz. He has a short fuse but is determined to win a PGA tournament to save his grandmother's house with the prize money. Will he pull it off? You'll need to tune in to find out.
8. Raging Bull
---
Year: 1980
Cast: Robert De Niro, Joe Pesci, Cathy Moriarty
---
Directed by Martin Scorsese, this highly-acclaimed classic centres on Jake LaMotta, an Italian-American middleweight boxer whose many shortcomings, including obsessive rage and jealousy, affected his relationship with his wife and family.
Raging Bull is brimming with violence, but it's a deeply affecting film about self-destruction. De Niro delivers a pitch-perfect performance, Scorsese's direction is stellar and the story itself is absorbing and powerful. What more could you wish for?
9. The Mighty Ducks
---
Year: 1992
Cast: Emilio Estevez, Joss Ackland, Lane Smith
---
Looking for a movie you can enjoy with the little ones? The Mighty Ducks will do the trick. The story follows a lawyer who begins to coach a pee-wee league hockey team made up of misfits and delinquents after being sentenced to community service.
The plot is familiar, but it's always fun to root for an underdog sports team's rise from the bottom. Moreover, the movie highlights the camaraderie that develops between team members and features enough humour to ensure an entertaining watch.
10. Creed
---
Year: 2015
Cast: Michael B. Jordan, Sylvester Stallone, Tessa Thompson, Phylicia Rashad
---
Part of the Rocky franchise, Creed stars Michael B. Jordan as Donnie, Apollo Creed's son, who wants to follow in his late father's footsteps and become a boxing legend himself. With a little help from his dad's nemesis-turned-best-friend, Rocky Balboa, he might be able to see his dreams come true.
Creed does a great job at moving the Rocky franchise into the present but also stands on its own thanks to Jordan's grounded performance. The movie delivers plenty of humour and action, staying true to what made the original hold such a special place in film history. Also, the boxing sequences don't disappoint.
11. Million Dollar Baby
---
Year: 2004
Cast: Hilary Swank, Clint Eastwood, Morgan Freeman
---
Most fighting dramas revolve around men, so it's refreshing to see one that features a woman as the lead fighter. In Million Dollar Baby, Hilary Swank plays an underdog amateur boxer hoping to become a professional with some help from trainer Frankie Dunn and former fighter Eddie Dupris, Dunn's faithful employee.
There's no way around this: Million Dollar Baby is sad. But it's also touching, powerful and heartfelt, boasting unforgettable performances from everyone involved. The movie didn't win four Academy Awards for nothing.
12. Bring It On: All or Nothing
---
Year: 2006
Cast: Hayden Panettiere, Solange, Gus Carr, Marcy Rylan
---
Is Bring It On: All or Nothing a masterpiece? No. Will it give you something to cheer about? Definitely. The third instalment in the Bring it On series is silly and energetic, with some great choreography and a special appearance by Rihanna during the early days of her career.
The movie follows Britney, a talented cheerleader who relocates to a new high school where she has trouble fitting in. Not only that, but she promised her old squad she won't cheer anymore, yet she can't help it. It's in her blood. Too bad that means going against her former teammates. If you're looking for some mind-numbing fun, this one delivers.
WATCH NOW

SUBSCRIBE

Sorry, we've found no streaming options for this title.

CURRENT OFFERS
13. The Blind Side
---
Year: 2009
Cast: Sandra Bullock, Quinton Aaron, Tim McGraw
---
Based on true events, The Blind Side follows Michael Oher, a homeless teen who is taken in by a well-to-do family and eventually becomes a talented NFL athlete.
A sweet sports drama, the movie is formulaic yet uplifting. The Blind Side is a solid pick for viewers craving a title that will make them remember how important having a strong support system and working hard is in order to make it big. It also stars Sandra Bullock in great form.
WATCH NOW

SUBSCRIBE

Sorry, we've found no streaming options for this title.

CURRENT OFFERS
14. Field of Dreams
---
Year: 1989
Cast: Kevin Costner, Amy Madigan, James Earl Jones, Ray Liotta, Burt Lancaster
---
When a farmer hears a mysterious voice saying "If you build it, he will come", he builds a baseball diamond on his land. Soon after, the ghosts of great players start emerging from the crops to play ball. However, the field of dreams turns out to be about much more than bringing former baseball greats together.
Field of Dreams is the best kind of sentimental movie, packing an unexpected punch despite its somewhat silly premise. Even better, it has a lot to say about sport and family and it is capable of making even the toughest guy out there shed a few tears. Proceed with caution.
15. Bend It Like Beckham
---
Year: 2002
Cast: Parminder Nagra, Keira Knightley, Jonathan Rhys Meyers, Anupam Kher, Juliet Stevenson, Shaznay Lewis, Archie Panjabi
---
Bend It Like Beckham follows Jess, an 18-year-old girl who is infatuated with football. Unfortunately, her Indian parents have forbidden her to play because she is a girl – instead, they would prefer she learns to cook and finds a nice boy to settle down with. Defying the rules, Jess joins a local women's team which makes its way to the top of the league.
Charming, inspiring and feel-good, Bend It Like Beckham is all about making sacrifices to see your dreams come true. What's more relatable than that?
16. Cool Runnings
---
Year: 1993
Cast: Leon, Doug E. Doug, Rawle D. Lewis, Malik Yoba, John Candy
---
Loosely based on the true story of the Jamaica national bobsleigh team's debut in competition during the 1988 Winter Olympics, Cool Runnings is a delight for the entire family. Needless to say, the team fights many odds, including a reluctant coach, to finally be able to compete.
The movie perfectly balances humour and heart, delivering a touching story about a bunch of determined underdogs. You'll be rooting for them in no time.

17. I, Tonya
---
Year: 2017
Cast: Margot Robbie, Sebastian Stan, Allison Janney
---
I, Tonya follows the life of figure skater Tonya Harding and revolves around her connection to the 1994 attack on rival Nancy Kerrigan. A piercing portrayal of Harding's life and career, the movie is a tragic and compelling tale of ambition – one that will also make you laugh a lot.
Margot Robbie shines in the lead role as a fighter who had to overcome all sorts of hardship and abuse to make something of herself. Moreover, the movie shows a different side of Harding than you might have seen in the news – to the point where it might make you rethink the infamous incident.
18. Foxcatcher
---
Year: 2014
Cast: Steve Carell, Channing Tatum, and Mark Ruffalo
---
This chilling movie, which is based on true events, follows a multimillionaire sponsor who invites Olympic wrestlers and brothers Mark and Dave to form a wrestling facility called Foxcatcher. However, their lives change when they face a horrible tragedy.
Gripping and beautifully made, Foxcatcher is a true crime drama with a twist. It appears to be all about wrestling, but it has a lot more to say about male camaraderie and wealth. All in all, it should give you plenty to think about.
19. The Fighter
---
Year: 2010
Cast: Mark Wahlberg, Christian Bale, Amy Adams, Melissa Leo
---
The Fighter centres on Micky Ward, a struggling boxer who teams up with his older half-brother Dicky Eklund, a recovering cocaine addict, to get his career back on track. As viewers might expect, the road to glory is paved with hardship.
An inspirational docudrama based on true events, The Fighter offers some tremendous performances from the talented cast. You also get to enjoy copious amounts of family drama and emotional turmoil as well as some excellent boxing scenes.
20. Rush
---
Year: 2013
Cast: Chris Hemsworth, Daniel Brühl, Olivia Wilde
---
Exhilarating race sequences make Rush a must-see for any motorsport fan, but the thrilling script makes it appealing to Formula 1 newbies as well. The movie is a spectacular re-creation of the legendary 1970s rivalry between gifted English playboy James Hunt and his disciplined Austrian opponent, Niki Lauda.
If you're looking for an adrenaline-filled drama, you can't do wrong with this one. Both Hemsworth and Brühl do a fine job portraying the two racers and the movie is electrifying from start to finish. To call Rush entertaining would be an understatement. It will keep you glued to the screen.
WATCH NOW

SUBSCRIBE

Sorry, we've found no streaming options for this title.

CURRENT OFFERS
Image source: Youtube, Prime Video website
More guides on Finder
Stream the best and save