Best smart speaker
Our expert team has put in months of testing to choose the top 11 smart speakers in Australia for a variety of uses and budgets.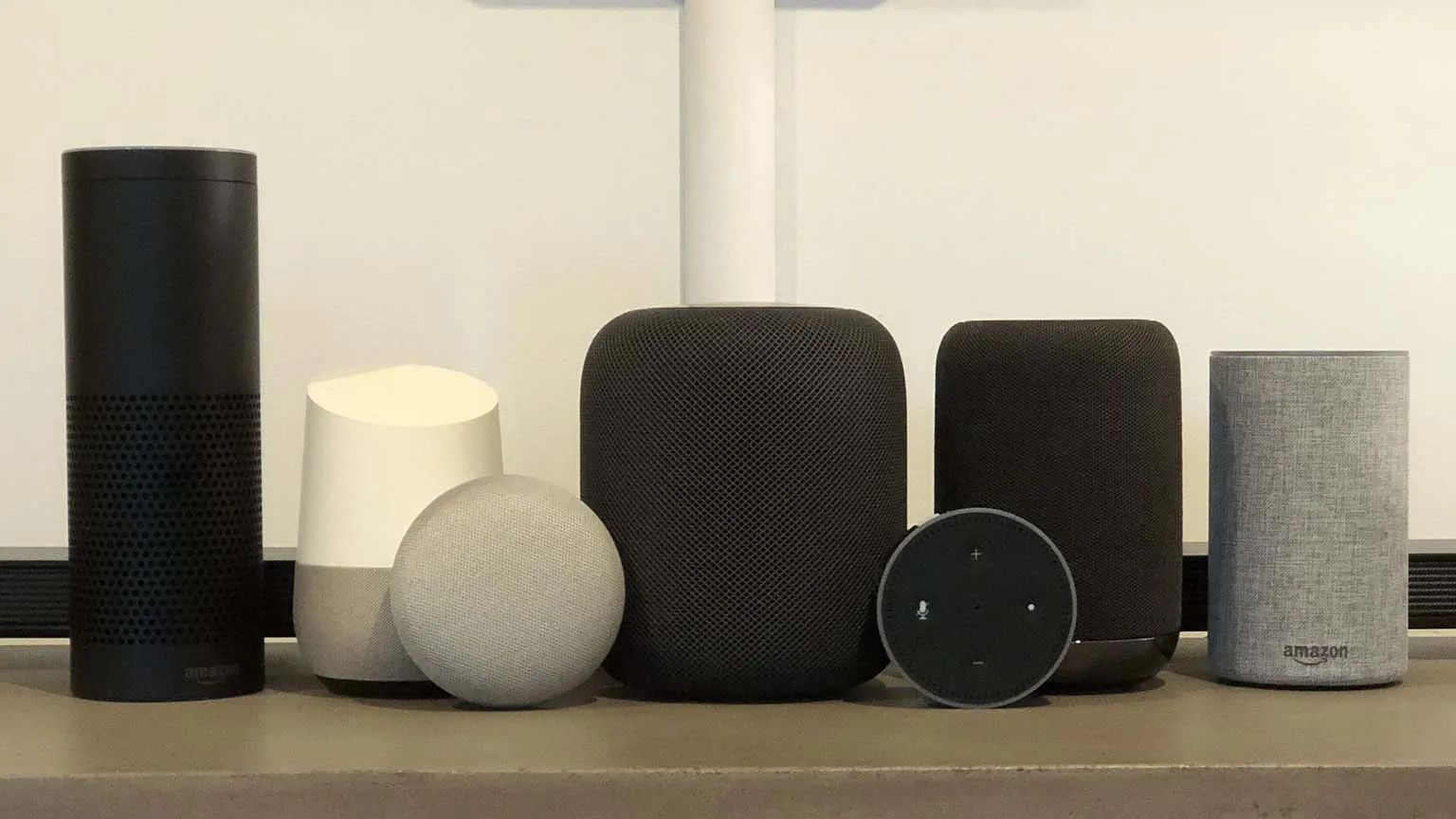 We're reader-supported and may be paid when you visit links to partner sites. We don't compare all products in the market, but we're working on it!
Since their inception and launch into the Australian market, Finder's team of experts has spent years testing a wide range of smart speakers to help determine the best models for most people.
We tested each model by setting it up in our homes and using it regularly. We've asked the speakers thousands of questions, from news and calendar updates to home control in a variety of environments ranging from silent rooms to noisy kitchens during dinner preparation. Each device was tested in Australia, with Australian software and functionality.
The best smart speakers in Australia
How did we pick this list?
Our editorial team selected the products in this list based on our own reviews, customer reviews and professional reviews weighted against each other. This accumulated data was used to determine our overall winners for each different category or type of wireless keyboard. For each category, we carefully selected parameters based on our research and identified the products with the highest review score within those parameters.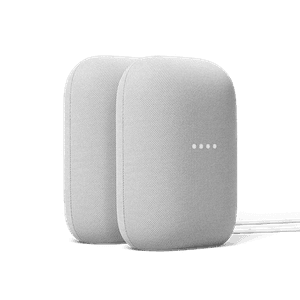 Pros
Affordable price point
Good audio quality
Cons
Can't get every colour in Australia
Design is very plain
Buy at eBay
Why we chose it
We've seen a shift in recent years towards more affordable smart speakers designed for everyone, and Google's Nest Audio strikes a near-perfect balance between general audio quality, microphone pick-up and actual smart speaker features. Google's recently discontinued the fancier and pricier Google Home Max speaker as it lines up under its Nest branding, and while the Nest Audio won't fill the biggest rooms, its output for home offices and smaller spaces is excellent.
Google's also in a good position for smart home integration, with most IoT devices including Google Assistant support, making it a good all-rounder if you're more into home automation than music or podcast playback.
At its asking price, the Google Nest Audio is a real bargain, just narrowly edging out the HomePod Mini and Echo 2020 as our pick of the best smart speakers.
Learn more in our full Google Nest Audio review.
---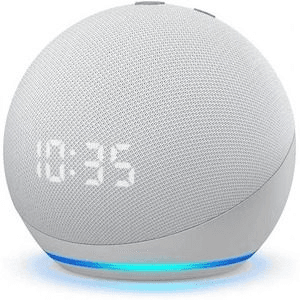 Pros
Low price
Line out so you can use better speakers
Cons
Relatively weak speaker output
Audio is highly directional
Buy at Amazon
Buy at eBay
Why we chose it
In the budget smart speaker space, it's essentially a battle between Amazon and Google with the Echo Dot and Nest Mini respectively. We'll tip the hat towards the Echo Dot 4th Gen, which has a décor-friendly design, line-out functionality so you can use it to make even better speakers into "smart" speakers and very good microphone pick-up. You can even opt to pay a little more for a unit with an LED clock embedded in its mesh frame, which sounds gimmicky, but actually works really well for both time telling and when you need a visual timer in the kitchen, study or office.
It's worth checking for Amazon's pretty frequent deals on the Echo Dot line because they're quite often on sale.
Check out our full review of the Echo Dot 4th Gen.
---
Best for streaming music support: Sonos One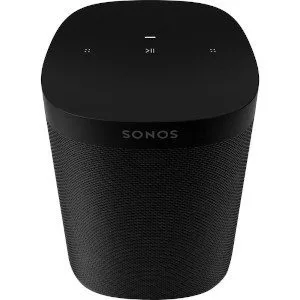 Pros
Works across basically every streaming service
Alexa or Google Assistant compatibility
Cons
No Alexa calling
Bulky design
Buy at Amazon
Buy at eBay
Why we chose it
Every single smart speaker will support its own maker's music service, and some expand out to popular options such as Spotify or Tidal, but Sonos's commitment to working with just about everyone really puts it in the driver's seat in terms of overall music app compatibility. It's all run from the Sonos app, which allows you to pick your music sources and then set to enjoying whatever it is you want to listen to.
As an added bonus, the Sonos One can be configured to work with either Amazon's Alexa or the Google Assistant, although in the latter case, it can be a little tricky getting it set-up and working all of the time. As a Sonos speaker, you can, of course, use it as part of a wider mesh of Sonos products for smart multi-room audio as well.
For more information, check out our full review of the Sonos One.
---
Best for speaker quality: Sonos One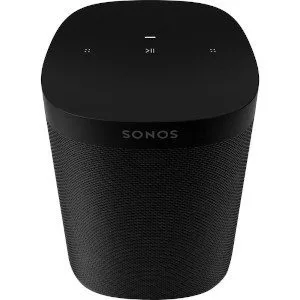 Pros
Great sound
Black and white versions available
Cons
No Bluetooth compatibility
Implementation is fiddly
Buy at Amazon
Buy at eBay
Why we chose it
Sonos's commitment to sound again puts the Sonos One in the driver's seat here, although there's also a case for the Google Home Max (if you can find one) or the full-sized Apple HomePod if you're an Apple Music user exclusively. Still, Sonos's Trueplay software, which analyses the room and adjusts audio automatically, makes the Sonos One a good speaker for just about any room at all. The one catch here is that Trueplay adjustment is done via iOS only, so Android users will need to borrow their friend's iPhone to get the most out of the Sonos One.
For more information, check out our full review of the Sonos One.
---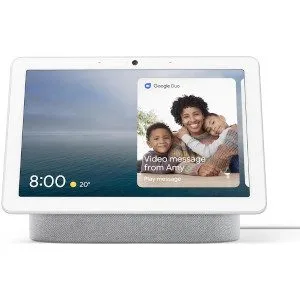 Pros
Large display that works with a wide array of services
Can act as a remote Nest camera hub
Cons
No physical switch to disable camera only
Limited range of colour choices
Buy at Amazon
Buy at Bing Lee
Why we chose it
If your interest in smart home speakers is more driven by how they can make your home smart, then a smart display is the wisest option. Google's Nest Hub Max edges out its Amazon competition and the smaller array of smart displays from the likes of Lenovo and others with a large display, inbuilt camera that can recognise you and change its daily recommendations on the fly and decent audio output to boot. That large screen doesn't go to waste either, with the ability to not only hook into Google's own video services such as YouTube but also Netflix and others if you want to do a little binge watching from a kitchen or study-based Nest Hub Max.
Google again scores highly for the wide array of devices that it will talk to via the Google Nest Hub Max and Google Home app, with most large brands and a decent number of emerging ones providing support to work through the Google Nest Hub Max. In its own right, it can act as a Nest Hub camera for home security purposes as well. Google's consistently updated the software on the Nest Hub Max since its inception, which has made a good smart home display into a really great one.
Learn more in our full review of the Google Nest Hub Max.
---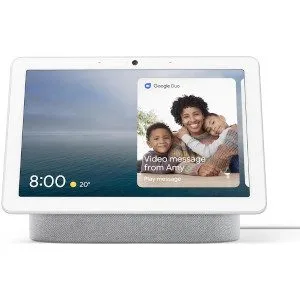 Pros
Large display that's good for smart home and entertainment
Camera adds security functions
Cons
Display is relatively low resolution
Nest features require an additional subscription
Buy at Amazon
Buy at Bing Lee
Why we chose it
Your choices when it comes to smart displays aren't wide, with only a handful of models on the market. Google's premium offering is pretty easily our favourite because it does the widest range of "smart" things with its 10-inch display. That not only covers the basics of displaying your calendar information, the weather or your Google Photos reel in an AI-led way, but also video playback. Initially, this was YouTube and Google Movies only, but it's since expanded to cover a wide array of popular streaming services including Netflix. Suddenly, it's not just a smart speaker that works like a picture frame, but it's also a full-on tiny TV that can work via hand gestures without touching the screen, detect individual enrolled users to show them their own calendars and quite a lot more.
Read more in our full review of the Google Nest Hub Max.
---
Best Smart Soundbar: Sonos Arc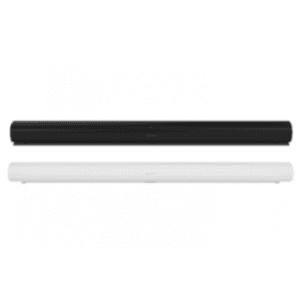 Pros
Great audio quality
Even better with a Sonos Sub and surround speakers
Cons
Expensive
Best features may not work if your TV isn't new enough
Buy at Amazon
Buy at eBay
Why we chose it
Soundbars with integrated smart assistant capabilities are still also a bit of a nascent market, but Sonos staked its claim early with the Sonos Beam before upping the ante with the truly exceptional Sonos Arc. Like other Sonos products, it uses Sonos's proprietary Trueplay technology to precisely balance its sound output – although you'll need an iPhone to get that working – and once it does, it can not only supercharge your TV's audio but also work as a fully-fledged Amazon Alexa or Google Assistant speaker. The one caveat here – and it's true across all of Sonos's lines in our experience – is that Google Assistant pick-up can be a little slower than on a comparable actual Google Speaker, and set-up can be tricky.
Speaking of set-up, you can also supercharge the Sonos Arc experience with the Sonos Sub and a pair of Sonos One or One SL speakers to act as a full surround sound system. This sounds superb, but then it should because the one big catch here is that a full 5.1 Sonos surround sound system isn't cheap.
Check out our full review of the Sonos Arc.
---
Best Portable Smart Speaker: Sonos Move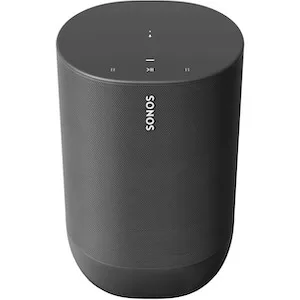 Pros
Trueplay actually makes a difference in outdoor environments
IP56 rated to survive outside (for a while)
Cons
Too heavy for a portable speaker
Pricey
Buy at Amazon
Buy at eBay
Why we chose it
The Sonos Move is perhaps best explained as "like a Sonos One, but portable and with Bluetooth", although that's not quite giving Sonos's engineers quite enough credit. You can integrate it with an existing Sonos system in your house just like any other Sonos speaker, and it'll talk to the same range of music streaming services and work across Alexa or Google Assistant, although not both at once.
Lift it up – and it is pretty heavy, although that's what gives it the music capabilities it has – and you can take it portable with Bluetooth connectivity to send audio of your choice to it while out and about. Its IP56 rating means that it can survive a little dampness if it rains, although not being fully submerged. As a Bluetooth speaker, it is just a speaker – Google Assistant and Alexa don't travel with it – but it's an exceptional unit if you want public music playback wherever you are.
---
Best Alexa, Google Assistant and Siri smart speakers
One of the most important details to keep in mind when choosing your first smart speaker is that it's essentially going to dictate the assistant that you're going to use for every other smart speaker you buy. Alexa, Google Assistant and Siri are smart, but they're not smart enough to talk to each other, so it's wisest to pick one lane and stick with it in terms of your smart speakers, soundbars and displays.
You can get Amazon's Alexa assistant and the Google Assistant on third-party speakers and devices, but for now, Siri remains locked in an Apple-dictated ivory tower on just a couple of smart speakers as well as Apple's iPhones, iPod Touch, iPads and Mac computers.
If you're still trying to figure out the distinction, read our full guide to smart speakers.
Amazon's Echo 2020 has a pleasing design, an affordable price and some of the best microphone pick-up we've seen in a sub-$200 smart speaker to date.
The Nest Audio combines some great audio output, solid microphone pick-up and an affordable price point to take the top marks for Google Assistant speakers.
This is only a field of two speakers, but Apple's done something remarkable with the HomePod Mini, delivering exceptional audio at a good price, which doesn't feel very "Apple" to us. It's limited to Apple Music only, but if that's your jam, it's a great option.
How to choose a smart speaker
Like a mobile phone, the biggest deciding factor when choosing a smart speaker should be the operating system. There are currently three different platforms available for smart speakers, each developed by a different giant of the technology industry: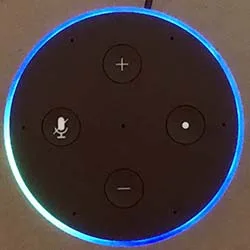 Alexa:
Amazon kickstarted the smart speaker industry when it launched Alexa-enabled speakers in the US. Alexa has a wide range of core functions built in, from calculations to translation to weather reports. But what makes it really impressive is the way Amazon opened up the platform to third-party integrations, known as Skills. The process for a business to build a Skill for an Alexa-enabled speaker is fairly straightforward, and there are over 10,000 Skills on offer for Australian users on the platform.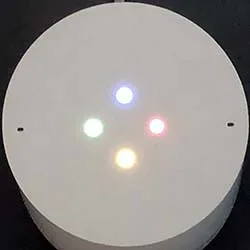 Google Assistant:
Google's digital assistant has the superpower of being able to leverage the power of Google to help answer your questions, and that's no small advantage. While Alexa can give you the weather forecast for Fiji in general, Google will give you the local weather for Nadi. Google also offers Actions as a way for third-party developers to integrate with the Google Assistant voice search, but it's not as elegant a solution as Amazon's Skills.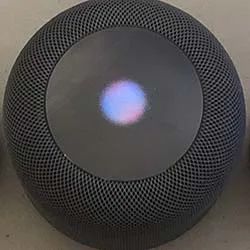 Siri:
Apple's smart assistant is the latest to make the jump from smartphone to smart speaker, but its functionality as a useful tool is severely limited. Apple has decided to pursue its strategy of a closed system, without support for third-party applications for music streaming or even multi-room audio. It can be used to control HomeKit-enabled smart home devices if you have them, but there's no open app marketplace for Apple's voice assistant.
In addition to the operating system, there are a few other key factors to consider when choosing your smart speaker:
Music streaming service
If you have a Spotify account, you'll want to make sure you can stream from your speaker before you hand over your money. And if you use Tidal, you're all out of luck.
Speaker quality
High-end audio quality isn't a common feature of most smart speakers so far (although some models bank their reputation on it), so if you insist on listening to music at the best possible quality, this will influence your purchasing decision.
Microphone quality
How well does the smart speaker hear you when you talk to it? Do you need to shout over background noise to be heard or can you use your normal voice? And when you speak, does it understand what you're saying? These are the questions that need to be answered when comparing the microphone functions of a smart speaker.
Water resistance
Planning on placing your speaker next to the kitchen sink? You may want to consider a model with an IP water-resistance rating, which should help protect it from accidental splashes.
Portability
Most smart speakers require a wired power connection to work, but there are some models that can operate off battery power, allowing you to take it around the house for convenience.
Smart home integration
If you plan on using your smart speaker as a central control hub for your smart home devices, you'll need to check that your smart home devices will work with your platform of choice.
Embedded screen
Not all smart speakers are purely speakers – there's a new breed of options that incorporate a screen into the device, allowing for things like video calls and Internet browsing. It's still relatively small, but expect it to grow massively in the near future.
App control
Each platform has its own mobile app for setting up the system as well as pairing streaming services and setting manual voice commands, so comparing the options is recommended to avoid disappointment.
Back to top
More guides on Finder