The best reusable coffee cups for 2021
The results are in, and these reusable cups are currently the most popular on the market.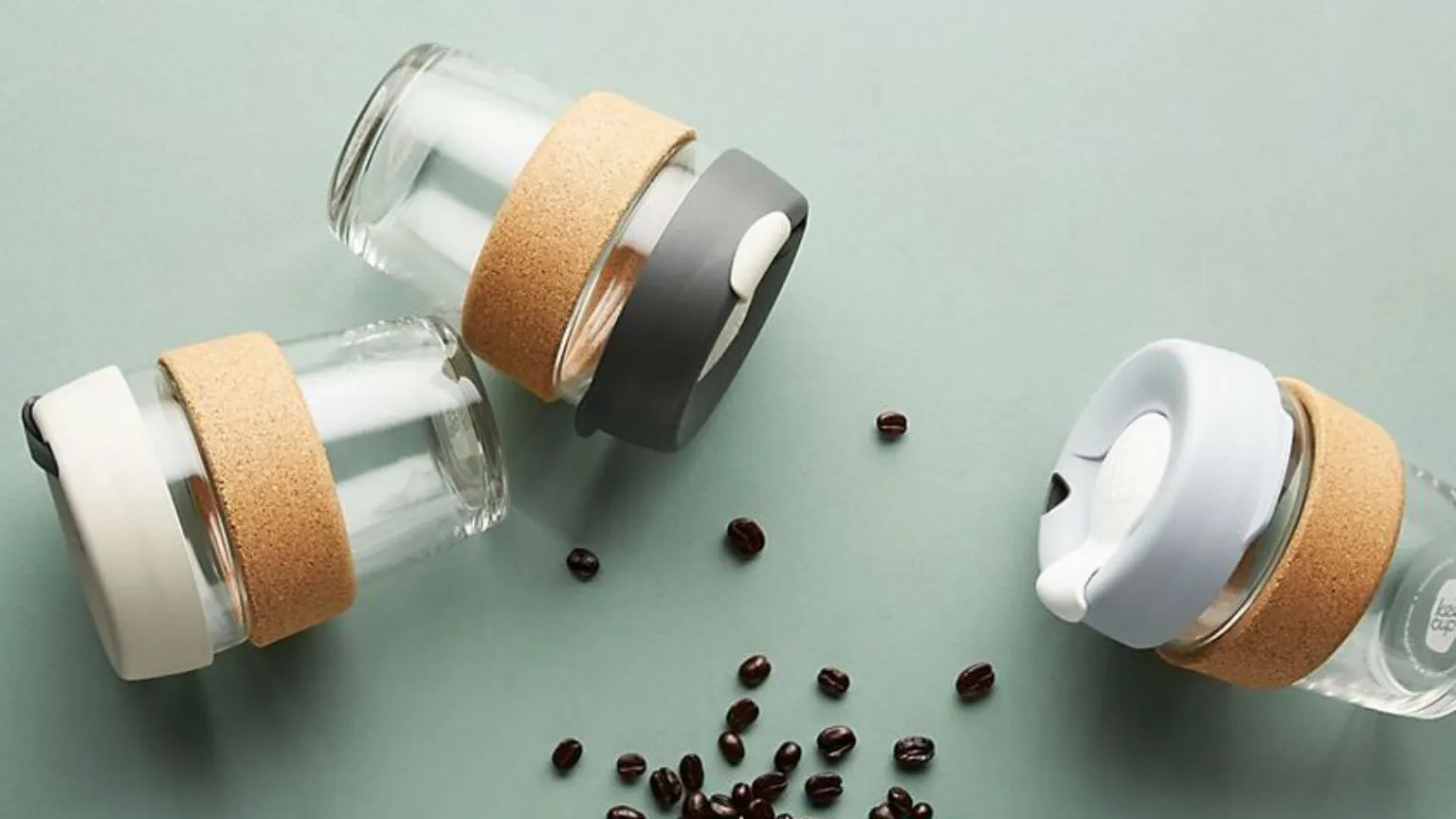 We're reader-supported and may be paid when you visit links to partner sites. We don't compare all products in the market, but we're working on it!
Reusable cups are the latest love of the waste-conscious and are an especially great idea for those of us who purchase takeaway beverages on the regular. But with so many products on the market, how do you determine which one is best?
We reached out to eBay to get a look at the data they've collected on just which reusable cups people are throwing their money at. 11 million Australians shop with eBay every month, so we were able to see exactly which cups are the most popular with coffee-loving Aussies.
---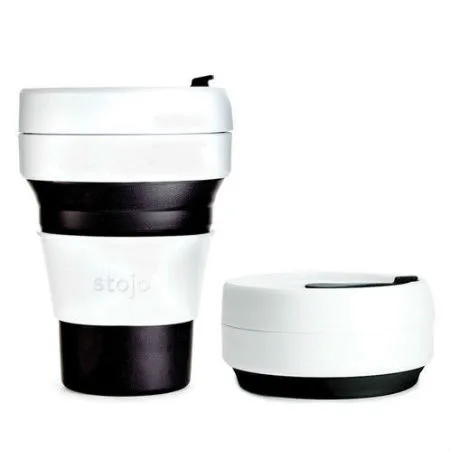 Price: $24.95
Size: 355mL
Taking out pole position is the Stojo Cup, probably thanks to it being quite the ingenious little invention. This reusable cup has the ability to both collapse and expand, meaning that you can enjoy your hot (or cold) beverage and then simply collapse the cup to easily store it in your handbag, backpack or briefcase. Nifty.
The cup is also made from food-grade, recyclable materials and is BPA free, making it both a safe and eco-friendly choice. Other perks are that it's leak-proof, microwave and dishwasher safe and easy to clean thanks to its collapsible nature.
---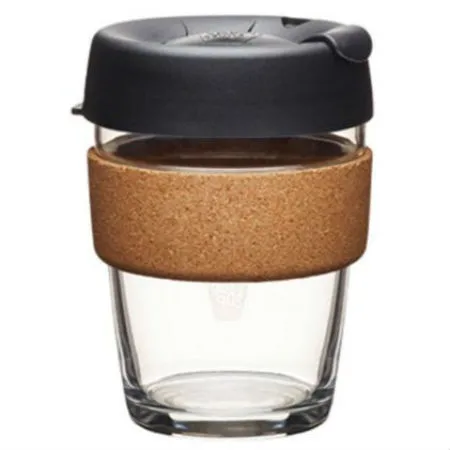 Price: $34
Size: 454mL
One brand name that you've almost certainly heard of before is KeepCup. The KeepCup was the first of its kind to be specially designed to fit under the group heads of barista-standard coffee machines, making it a breeze to take to your local coffee shop. They are also BPA and BPS free, non-toxic, lightweight and dishwasher safe, making them a great reusable cup option.
KeepCups also come in a great range of designs and colours. In fact, they took out several top positions in eBay's data. Other versions of the cup that made the list include the KeepCup Original Clear Edition ($16) and the KeepCup Changemakers Range (from $14).
---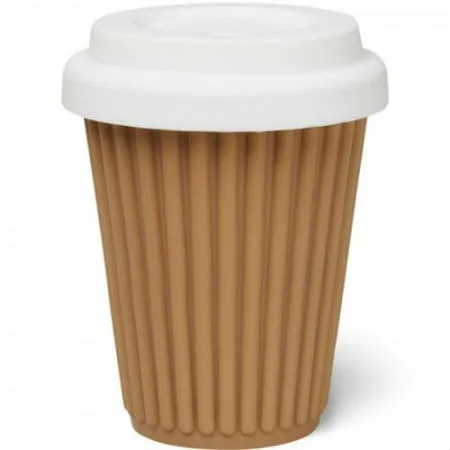 Price: $8.99
Size: 340mL
By far the most budget-friendly option to make the cut is the BYO Silicone Reusable Travel Coffee Cup. Though less than $10, the reusable cup has a capacity of 340mL, which is the size of a standard coffee. Both the cup itself and the lid are made of foodgrade silicone, making it both eco-friendly and reusable.
Our favourite part about this little cup, though, has to be its design. Made to look just like a standard takeaway cup, this is perfect for those who feel a bit strange bringing their own. The BYO cup also features thick walls and can withstand heats of up to 200ºC while keeping your hands cool and burn-free.
---
Price: $19.95
Size: 227mL
Made from high quality, non-porous, borosilicate glass, JOCO cups are the fourth-most purchased reusable cup by Australian eBay users. Both lightweight and resistant to extreme temperature changes, these little cups are pretty sturdy. The downside is that the glass does get extremely hot, though the silicone grip largely helps this.
The JOCO cup comes in a range of fun colours and has a one-way lid so that it won't splash coffee all down your clean white shirt. It even has a specially designed nose-dome to stop you smacking your face into your cup whenever you take a sip. Much appreciated.
---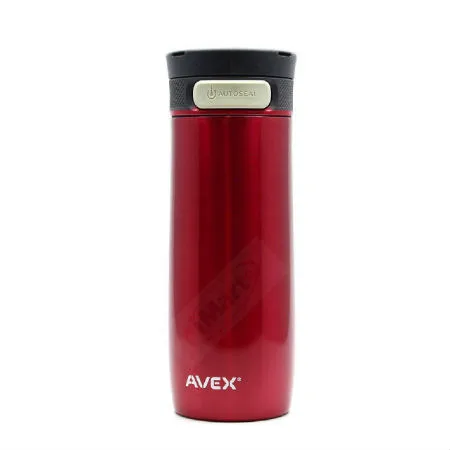 Price: $28.98
Size: 414mL
Next on the list we have the Avex Coffee Thermos, which is quite the handy flask. Easy for those on the go, the Avex features a button that you can press to open and then press again to seal, which makes it convenient for sipping your beverage without spilling it when you've only got one spare hand.
The design is also made to fit in most car cup holders and is made from 100% FDA-approved materials. It does have a large 414mL capacity, so this one might be best for tea drinkers or those bringing their coffee from home.
---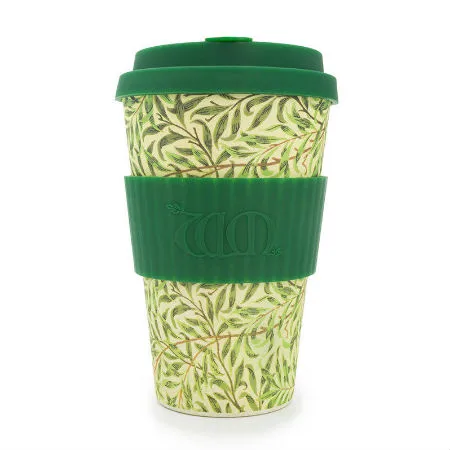 Price: $22.95
Size: 400mL
Made from natural bamboo fibre, this eco-friendly cup is light, sustainable and completely free of any nasty plastic after-taste. The cup also comes in a range of fun prints, making it easy to distinguish yours from the pile of reusable cups in your office dish rack.
The Bamboo Fibre cup is available in several sizes to suit your coffee preferences and is also completely dishwasher safe, making it an all-around convenient option.
---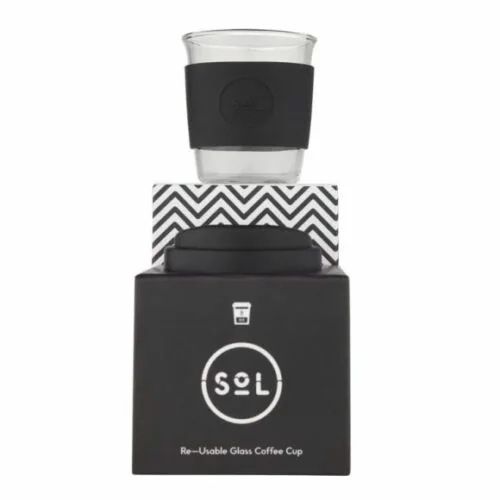 Price: $29.95
Size: 354mL
With its range of handblown cups, SoL is another relatively well-known brand in the reusable cup space. The cups are 100% chemical free and have been made to be both lightweight and durable, which is what you want when your cup is being jostled around in your handbag or backpack.
The SoL is available in 13 different colours to suit your aesthetic preferences and is both microwave and dishwasher safe, ticking off all your convenience needs.
---
Finder favourites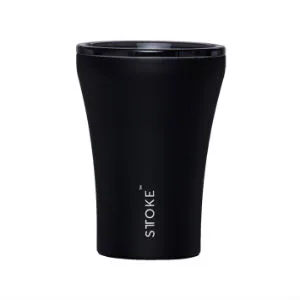 Sttoke is the ultimate reusable cup. It's insulated and keeps your coffee warm for hours, it isn't too hot to hold and it has a lid you can close once you're done to stop drips in your bag.
– Jen Snell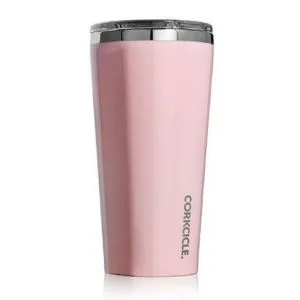 I bought the Corkcicle Tumbler because I liked the look of it, but it's actually just so functional. I switch between iced and hot coffees a lot and it keeps both that way for hours.
– Elizabeth Barry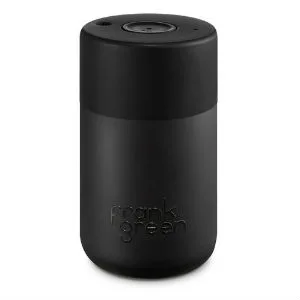 I really like the Frank Green cups. They are a little bit exxy and a little bit complicated to re-assemble after washing (those are the downsides) but they are really nice to drink out of and the little pop top means that if I'm out and about when I've finished my coffee, the cup doesn't dribble coffee into the bottom of my handbag.
– Kate Browne

Why should you invest in a reusable coffee cup?
According to Sustainability Victoria, Australians use an estimated 1 billion takeaway hot drink cups every single year. Most of these cannot be recycled and, if thrown into a recycling bin, can contaminate other actually recyclable products. This means that more sorting is required and it can sometimes lead to the entire lot being thrown into landfill.
As we enter a new age of waste-consciousness, the number of reusable cup purchases has absolutely surged. From 2015, shoppers purchased more than $70,000 worth of reusable coffee cups on eBay alone. So, should you make the purchase?
To put things into perspective, KeepCup did the maths and found that just one person using a reusable cup instead of single-use cups for one year saves the same amount of carbon emissions as caused by:
A car driving 205km
750 LED downlights being switched on for one year
Evidently, switching to a more sustainable method of consuming your favourite hot beverage has a huge positive impact on the environment. It's also now easier than ever to integrate reusable cups into your life, as most cafes and coffee shops are more than happy for you to bring your own. In fact, many will even offer up a small discount for your troubles.
---
How do you choose the best cup?
As "best" is a relative term, the only way to truly choose the best reusable cup for you is by weighing up your needs and picking the product most in line with those needs. Some things to consider when looking for a reusable cup include:
Size: Your regular coffee order should help you determine which kind of measurements you're looking for. For instance, espresso drinkers should opt for a reusable cup with a volume of around 120mL, while regular coffee lovers should look for one with a capacity of approximately 340mL. If you're more of a tea drinker or you love cold brews, grab a larger-sized cup around the 450mL mark.
Lifestyle: You want to make sure you'll get the most out of your investment in a reusable cup, so think about the ways it could make your life easier. Will it fit into the cup holder in your car? Is it dishwasher safe? The easier it is to use in your day-to-day life, the more likely it is that you'll actually use it.
Material: You'll find that reusable coffee cups come in a variety of materials including plastic, glass, cork, silicone and bamboo. Each one has its pros and cons, so do some research into which is best for you before you buy. For example, silicone is non-slip and has great thermal-resistant qualities, but cannot be recycled in domestic recycling. Meanwhile, glass is both shock-resistant and can withstand high temperatures, but is also breakable. Think about which is best for you and shop accordingly.
---
More green shopping inspiration
Feature image: Pinterest
Latest eBay deals
Popular eBay coupon codes
| Last checked | Code description | Code |
| --- | --- | --- |
| 19 Jan 2021 | 10% off Coles shop with eBay Plus + FREE delivery | PLU**** |
| 25 Jan 2021 | 20% off Dell tech products | PDL**** |
| 25 Jan 2021 | 7% off BCF products with eBay Plus | PLU**** |
| 22 Jan 2021 | 15% off Sunyee products with eBay Plus | PLU**** |
| 25 Jan 2021 | Up to 50% off Country Road, Kathmandu, adidas and more | ******** |
More guides on Finder