Best primers for any skin type and all budgets 2020
We've tried and tested a range of primers for different skin types. Here's our list of the best primers on the market for the perfect complexion.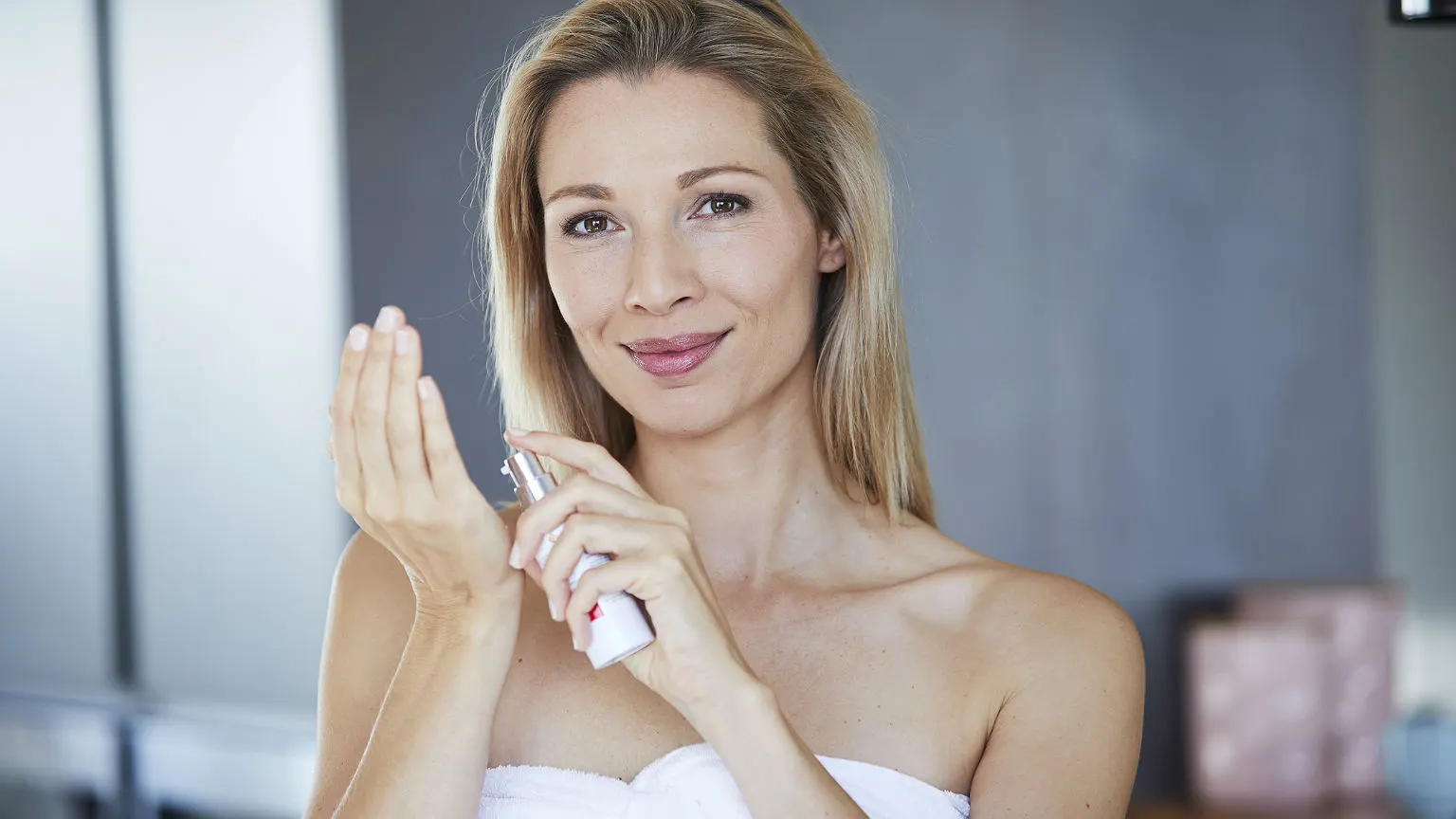 We're committed to our readers and editorial independence. We don't compare all products in the market and may receive compensation when we refer you to our partners, but this does not influence our opinions or reviews. Learn more about Finder .
Whether or not a primer is essential divides the beauty community. Some believe they're not necessary for everyday wear, but most agree that if you find the right one for your skin type, it can do wonders for enhancing your makeup.
Achieving the perfect complexion can mean different things to different people. Whether you would like to control oil, hydrate your skin, minimise the appearance of pores or conceal pigmentation, a primer can assist. They essentially work to help with those concerns and enhance the performance of your foundation, or any other complexion product you choose to use.
Here at Finder, we've done the research for you and tested a wide range of primers to find which ones perform the best. All primers work differently, so we've also let you know which primers may work better for certain skin types.
---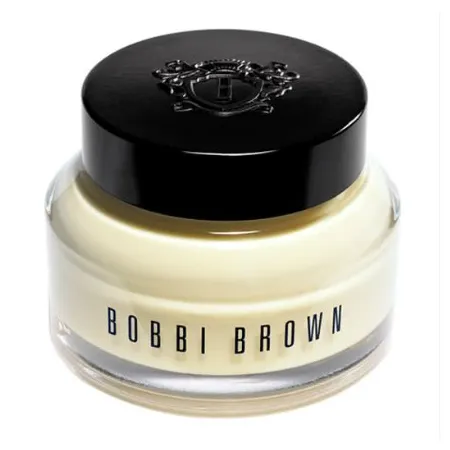 The Vitamin Enriched Face Base from Bobbi Brown works as a fantastic double-duty product. It is essentially a moisturiser that also works to seriously prep the skin for makeup. The formula is oil-free and is good for the skin. It's enriched with shea butter as well as vitamins A, C and E.
This primer acts a bit like a serum, providing intense hydration and softening and plumping the skin. It reduces the appearance of pores and fine lines and it helps to minimise dry patches. The result is a smooth base for any kind of foundation to sit on.
MYER rating: 4.9/5
Price: $88 for 50mL
Where to buy: Amazon, Myer and Adore Beauty
Who should use it: All skin types
---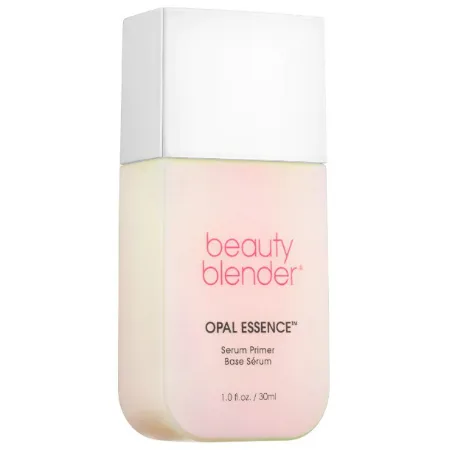 beautyblender recently launched a range of face primers to help combat different skin concerns, but our favourite has to be the Opal Essence primer. The Opal Essence primer is fantastic for helping your skin look plump and nourished. They've called it a serum primer and it's designed to provide hydration to dry and dull skin. But that doesn't mean only people with dry skin can use it. If you have normal skin, it will also work a treat, and if you have oily skin, it's best to just use it sparingly.
The Opal Essence primer can also enhance the performance of either a heavy coverage foundation and or a light BB cream. Any product that you apply over the top blends seamlessly and it makes your skin look healthy without looking oily.
Sephora rating: 4.5/5
Price: $48 for 30mL
Where to buy: Sephora
Who should use it: Suitable for all skin types
---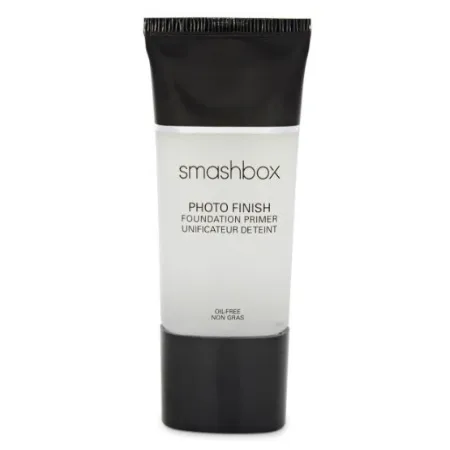 The Smashbox Photo Finish primer helps to create the ideal flawless complexion and can make your foundation last longer. The trick with this primer is to use the least amount possible – we recommend using just under a pea-sized amount for your whole face. Applying too much could result in your foundation separating – a little goes a long way.
This primer is fantastic at minimising the appearance of pores around the nose, cheeks and forehead. As a silicone-based primer, it feels lightweight but creates a soft, silky base for your foundation to sit on. It comes in a squeeze tube so it's travel-friendly and you can easily control the amount of product you use.
---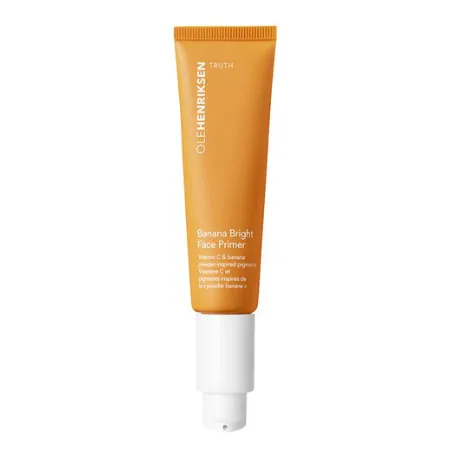 The Ole Henriksen Banana Bright Face Primer is designed to work like skincare. It can be worn on its own and will leave your skin with a natural finish, boosting radiance and hydration. But when you wear it with foundation, it can improve the look and wear of your makeup.
Enriched with vitamin C, this illuminating primer works to seriously brighten the skin. It's lightweight, which is why it can be worn underneath both a heavy foundation or a light BB or CC cream. The primer provides intense hydration, which will, in turn, make your makeup last longer, as there are no dry patches for your makeup to cling to. The Banana Bright primer overall softens the appearance of fine lines and imperfections. It also has a beautiful citrus-like smell, which is something we love about Ole Henriksen face products.
Sephora rating: 4/5
Price: $49 for 30mL
Where to buy: Sephora
Who should use it: All skin types
---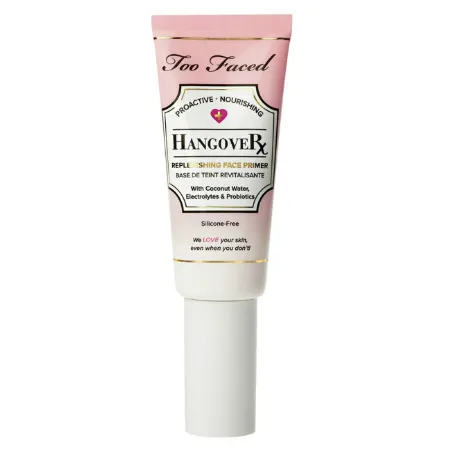 5. Too Faced Hangover Primer
Too Faced's Hangover Primer is not designed to minimise the appearance of pores or fine lines, but rather acts as the ultimate tall drink of water for your face. This primer will seriously hydrate your skin and prep it for foundation wear. Any product you apply over the top blends in seamlessly and effortlessly. The result? You look healthy and your skin has a radiant glow-from-within look. It doesn't lock your makeup into place like other primers might, but since it hydrates the skin, it does prevent your makeup from clinging onto any dry patches.
This primer has a strong coconut smell, so if you're not a fan of the scent or you have problems with fragrances in face products, this may not be the primer for you.
MECCA rating: 4.5/5
Price: $54 for 40mL
Where to buy: MECCA
Who should use it: People with dry skin
---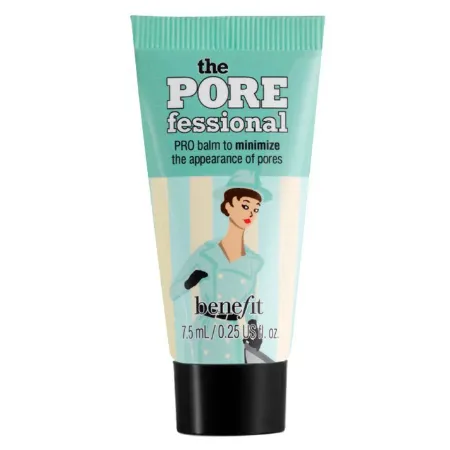 Another silicone-based primer, Benefit's POREfessional is fantastic at minimising the appearance of large pores and fine lines. Using this primer, it's easy to achieve a flawless base to apply foundation over the top of. The POREfessional Face Primer is a cult product from Benefit and helped the brand become a household name in the foundation and base products world. The formula is lightweight and feels like a balm. It feels incredibly silky when applied onto the skin. It can also work to minimise and control excess shine, enhancing the effects of whichever foundation you choose to apply.
The POREfessional doesn't provide much hydration, so if you have dry skin, we wouldn't recommend using this primer unless you properly hydrate your complexion first.
Sephora rating: 4/5
Price: $56 for 22mL
Where to buy: Sephora, Myer, and Adore Beauty
Who should use it: People with oily skin and/or large pores
---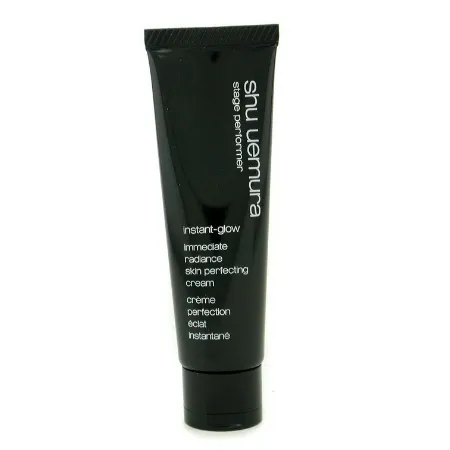 Shu Uemera's Stage Performer Instant Glow is a beauty cream that works similarly to skincare. It's designed to target skin dullness and enhance the performance of any type of foundation that you choose to apply over the top. You may expect this primer to have light-reflecting pigments, but that's not the case. As you apply the product, your skin looks more smooth and even. You look naturally radiant and your skin looks better than it did before.
What else? The Instant Glow primer diminishes the appearance of pores, imperfections and fine lines. By using this primer your skin's texture is instantly improved thanks to the smoothing features of the product. It allows the skin to appear poreless and almost translucent, which is why it's so popular among the Asian beauty market.
---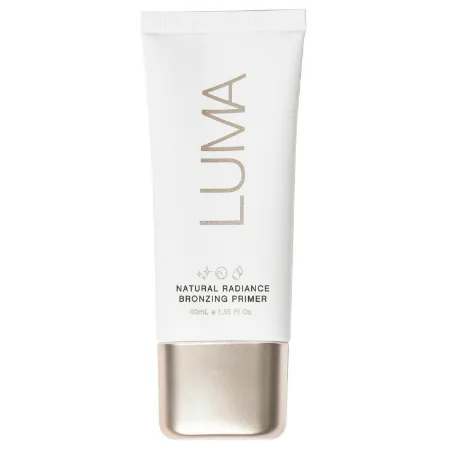 8. Luma Natural Radiance Bronzing Primer
Luma's Natural Radiance Bronzing Primer is a multi-tasking product. It nourishes and hydrates the skin thanks to the inclusion of vitamin E, and light-diffusing particles work to enhance your natural radiance. This primer is also tinted, which means it provides a natural sun-kissed glow.
The Bronzing Primer is quick-drying so you are going to want to work quick with it. We recommend starting off with a well-hydrated base. Blend the primer over your skin and apply foundation straight over the top. Makeup will apply seamlessly and your skin will instantly appear bronzy and even slightly contoured, which is why we love this primer. It also doesn't leave you with an orange cast, no matter how pale you are. If it matches your skin tone, you can also use it on its own to enhance your natural bronzed radiance.
Priceline rating: 5/5
Price: $29.95 for 40mL
Where to buy: Priceline
Who should use it: All skin types
---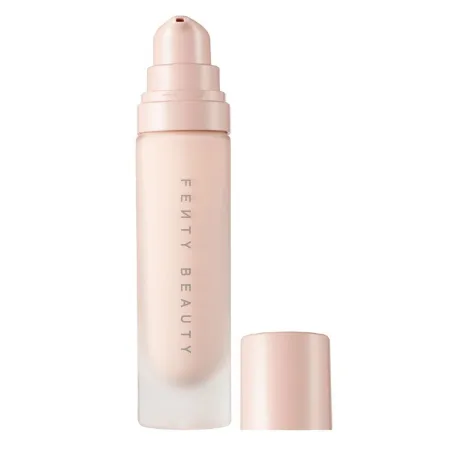 Want to say goodbye to your pores? You may want to try the Fenty Pro Filt'r primer. The name is perfect because it literally looks like a filter has been applied to your skin. This primer stops any excess shine, diffuses the look of pores and instantly smooths your skin.
The formula is fabulous because it does all this but still doesn't leave your skin feeling dry and looking lifeless. The primer sits comfortably on the skin and is lightweight and breathable. It allows your foundation to look better and last longer, which is what we all want from a primer. The primer from Fenty works great with the matching foundation, but that doesn't mean you are limited. It also works great with any other matte or satin finish foundation that you use.
---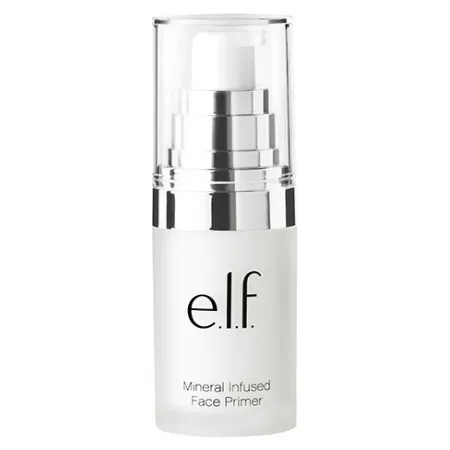 The e.l.f. Mineral Infused Face Primer is the primer that does more for less. At such an affordable price, it's hard to say no to this primer. Not only is it vegan and cruelty-free, it really works to improve the appearance of your foundation. It's silicone-based, which means it does an excellent job at filling in pores and improving the appearance of the overall texture of your skin. If you have acne scars or fine lines, this primer works to allow your foundation to glide over any imperfections effortlessly.
The Mineral Infused Face Primer provides a natural matte finish, but it doesn't dry out the skin. Oil is balanced and your skin remains hydrated, which is why we love this primer.
Adore Beauty rating: 4/5
Price: $16 for 14mL
Where to buy: Amazon, Adore Beauty and Target Australia
Who should use it: All skin types, but especially if you have large pores or textured skin
---
Real life favourites
Too Faced Hangover Primer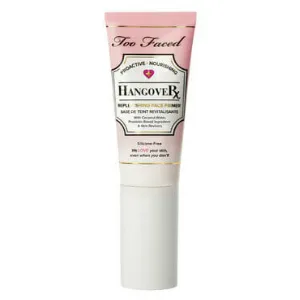 "This is my ultimate favourite primer because it provides the skin with instant hydration and really allows the foundation to just glide over the top. It works with any foundation!"
– Demi
"This primer does a great job at making my skin look really smooth and poreless. When I apply my foundation over the top, it lasts all night long and makes my foundation look so much better."
– Christina
"I have never been a fan of primer but the Stila One Step Correct actually works. It is so lightweight and hydrating and it preps my base for makeup. It has a gel-like consistency so it literally feels like I am just moisturising my face."
– Tina
What is primer?
Primer is a product that you apply between your skin and your foundation. It handles any skin concerns that you may have and/or helps your makeup appear better and perform better. You can also find primers on the market that work for your eyelids, eyelashes and lips – but the most common primers are for your face.
What does primer do?
Prepping your skin before the application of makeup is important. All primers work to make your skin look better and prep it for makeup wear. Depending on the skin concerns that you may have, you can tailor your choice of primer to help:
If you have dry skin, opt for something that is hydrating.
If you want to cover pigmentation, choose something that is pigment-based.
If you have oily skin, opt for something that is oil-free and mattifies.
If you have large pores, choose a silicone primer.
If your skin looks dull, opt for a light-reflecting or brightening primer.
How to use primer
This depends on the type of primer you use, but generally, all primers can be applied with just your fingertips. You can treat your primer as another skincare product, so simply apply it to your skin, allow it to sink in and then follow it up with whatever face products you usually use.
There are some exceptions though. Some beauty brands have designed primer sprays. These products are liquid-based, so you can spray them directly onto your face and then follow up with makeup once the primer has dried.
---
More beauty reviews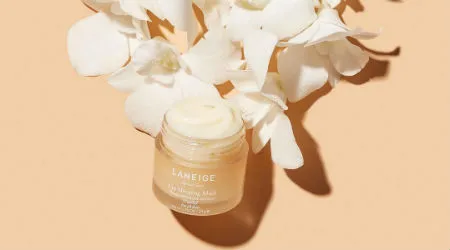 Find out why this simple beauty product is now a cult favourite among skincare lovers.
Read more…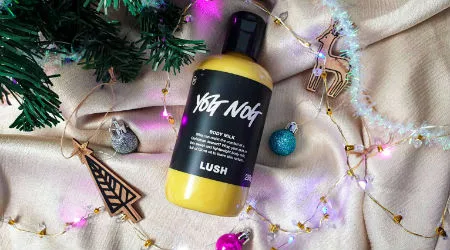 If you suffer from dry, tight skin, make sure this soothing body milk is on your wish list to Santa.
Read more…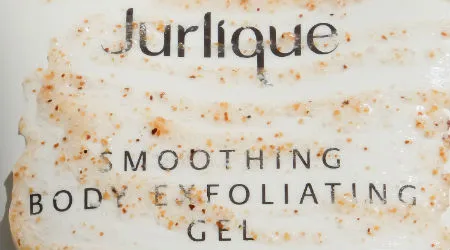 Banish dry and dull skin with this softening and smoothing body exfoliator.
Read more…
Popular Health & Beauty coupon codes
| Last checked | Code description | Code |
| --- | --- | --- |
| 21 Oct 2020 | 15% off full-price items | MID**** |
| 7 Oct 2020 | 20% off for members + $10 off your first purchase | FIN**** |
| 5 Oct 2020 | 10% off orders over $75 | FIN**** |
| 15 Sep 2020 | 30% off superfoods range | FIN**** |
| 24 Feb 2020 | 5% off your orders | FIN**** |
Image Source: Getty Images
More guides on Finder
Even more shopping deals