PS4 DualShock 4 controller price in Australia
Planning a game night and need a few extra PS4 controllers? Or did a bad run in Bloodborne turn your DualShock 4 into a mangled mess? Whatever your reason, if you need a new PS4 controller, these are the deals for you.
We're reader-supported and may be paid when you visit links to partner sites. We don't compare all products in the market, but we're working on it!

In June 2019 Finder made a decision to longer keep these deals lists updated.
Original article follows

The PS4's DualShock 4 controller is far and away the most comfortable and capable controller Sony has ever designed. Not only does it sit just as well in slender hands as it does in meaty paws, it offers a variety of features for both gamers and game developers to take advantage of. These include the following:
An internal gyroscope and accelerometer for incorporating motion controls
A built-in speaker for delivering additional audio channels like phone calls and internal monologues
A touchpad for precise cursor movement and drawing functionality
A Share button for uploading screenshots and video to social networks without digging through multiple menus
Support for PC and Mac through a USB wireless adaptor
Features like these don't come cheap, however. A standard DualShock 4 retails for around $90, and limited-edition models can cost even more. Fortunately, you can do a lot better than that if you shop around. To make things easier, we've gathered up the best deals on DualShock 4 controllers in Australia right here for you to compare.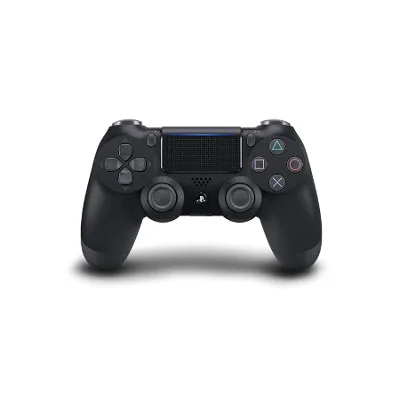 Important note: There are two slightly different variants of the DualShock 4: the original version, and the V2 which was released alongside the PS4 Slim. The V2 model is effectively identical except for two changes: the light bar has been moved from the top of the controller to just above the touchpad, and the controller will communicate over USB when a USB cable is plugged in instead of via Bluetooth. We've noted where a controller is the V2 version below.
Official DualShock 4 controllers
Table last updated on 06/11/17
Latest gaming headlines