The best places to visit in May

Discover beautiful places with minimal crowds at these May hotspots.
While now is not the right time to travel, these destinations can inspire your 2021 travel plans. Any events mentioned are either suspended or postponed for 2020.
The month of May brings with it the end of autumn and the end of the school holiday break. Whether you're looking to take advantage of off-peak prices, want to extend the sunshine just that little bit longer or just want to escape the kids after a long break trying to amuse them, there are some perfect places that can do all that and more without breaking the bank.
And, in case you've forgotten, May is also the month of Mother's Day. So if you've forgotten to grab her a gift, a trip away for the weekend is the perfect way to get you back into the position of "favourite child".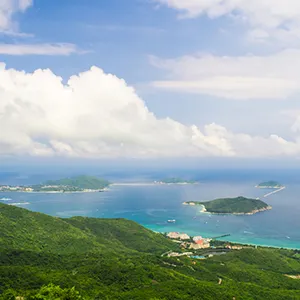 1. Best budget destination: Hainan
Beaches, ocean, sunshine. There's a reason they call it the Hawaii of China.
The island of Hainan might not be the first place you think of when you think of an island getaway, but it should be up there on your list for its palm-fringed beaches and resorts.
With flights starting from $468 return from Australia during May and prices more than reasonable compared to other islands such as Hawaii, this is a budget destination and one where you won't find too many Aussies to cramp your style.
May weather: 23-32°C, spring
Top May events: None.
Best for: Relaxation, beaches.
Search for cheap flights to Haikou, Hainan
---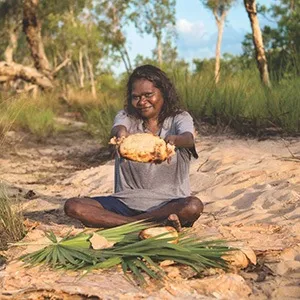 2. Best for food: Kakadu
Adventure, culture and food meet in the outback.
Now in its third year, the annual Taste of Kakadu is making a name for itself on the festival circuit. It's a 10-day celebration of Indigenous food and culture and is a unique experience for Aussies and visitors. Experiences on the bill include foraging walks with bush tucket experts, ground oven feasts and cooking demos using native ingredients.
Housed within Kakadu National Park it's the perfect excuse to double down, visit the outback and tuck into some good, well, tucker.
Also in May is Darwin's BASSINTHEGRASS, which is the NT's longest running music festival.
May weather: 18-32°C, dry season.
Top May events: Taste of Kakadu, BASSINTHEGRASS, Mataranka Never Never Festival.
Best for: Adventure, culture, foodies.
---
3. Best for beaches: Cairns
Because Queensland is always a good idea.
If you're searching for warm beaches without the long commute, Queensland is the answer. You could choose the Whitsundays or the Gold Coast but for somewhere family-friendly that's just starting to wind down make your way to Cairns.
Its beaches stay warm throughout the year and May tip-toes on the dry season which starts in June so it's still quiet and for the most part, still dry.
May weather: 19-28°C, winter.
Top May events: Live music and beach sports throughout the city.
Best for: Beaches, watersports, families.
---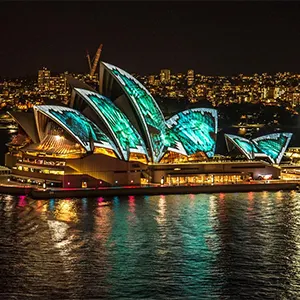 4. Best for events: Sydney
Sydney's iconic festival of light shines brightly on the city's landmarks in May.
Vivid Sydney is an institution that needs no introduction. Every year (outside of 2020) the arts festival runs from end-May to mid-June and just gets bigger and better. On top of the usual landmarks, Kings Cross and the new Sydney precinct Barangaroo hosts displays.
May weather: 9-20°C, autumn.
Top May events: Vivid Sydney, Mercedes-Benz Fashion Week Weekend Edition.
Best for: Sightseeing, city breaks.
---
5. Best surprise destination: Alaska
Cruise through May by treating yourself to a trip through this unique US state.
Alaska is one of those big bucket-list places that you've just gotta see and May is the ideal time to do it. May is the beginning of the Alaskan cruise season and you're likely to find voyages at a fraction of the price with ships that aren't fully booked. While it's not yet the right time to go hiking, you can still gaze upon glaciers and go salmon fishing this month.
May weather: 2-17°C, spring.
Top May events: Beer Fest, Kodiak Crab Festival, Copper River Shorebird Festival and The Great Alaska Aviation Gathering.
Best for: Cruising, exploration, adventure.
---
Top May events
Mother's Day: It's on the second Sunday of May, so mark it on your calendar now before you forget. PS, you're NOT going to forget.
Cannes Film Festival: The red carpet is rolling out and the A-listers are strutting their stuff. This world-renowned film festival on the French coast runs for 12 days and is the best place to be to rub shoulders with the rich and famous. Time to get your fangirl/fanboy on.
Waisak/Vesk: This is the holiest day in the Buddhist calendar and is observed in various countries worldwide including Indonesia, Sri Lanka, China, Japan, Singapore, Vietnam and Malaysia. The date changes depending on where you are but it generally falls in May. During the festival, Buddhists assemble at various temples for ceremonial flag raisings, singing, offertories and prayer.
---
When is the best time in May to take a holiday?
As May falls after the Easter school break, it finds itself in a low-season lull. Because of this, we've seen quite a few last-minute flight deals across Australia as well as to Asia throughout the month.
That being said, we wouldn't say the whole month is a good time to travel. The Mother's Day weekend is likely to raise the price of airfares due to mothers being gifted holidays and children visiting their parents.
If you're flying domestically, you might also want to avoid travelling to Sydney during the Vivid festivities to avoid peak prices and crowded attractions.