Best places to travel to in November 2020
Our hit picks on where to visit this November.
We're committed to our readers and editorial independence. We don't compare all products in the market and may receive compensation when we refer you to our partners, but this does not influence our opinions or reviews. Learn more about Finder .
The weather is heating up and if you're after a cheeky pre-Christmas trip, November is the month to do it.
Not only is it one of the cheapest months in the year to travel, it's also blessed with brilliant weather throughout Australia and its neighbouring islands.
We've talked enough, now onto the destinations.
---
5 best places to visit in November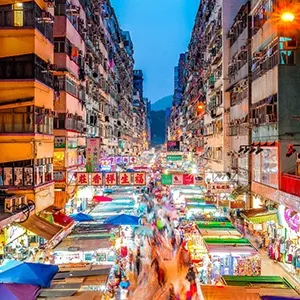 1. Best budget destination: Hong Kong
Flights to Hong Kong are getting extremely cheap these days, and you can get in and out for under $500. Not bad, particularly when you consider November is one of the best months to visit as it's dry season and low-season being housed between Golden Week (October) and Chinese New Year (February).
November weather: 19-24℃, dry season
Top November events: Hong Kong International Comedy Festival, Japan Autumn Festival in Hong Kong, Arts in the Park andGerman Bierfest (golf).
---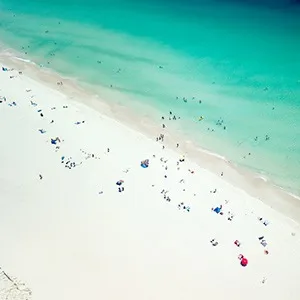 2. Best city to visit: Perth and its surrounds
The weather hasn't quite peaked in Perth yet and the wildflowers are still blooming, making Western Australia a choice pick of the mix. November also welcomes the Margaret River Gourmet Escape festival where wine and food royalty arrive in droves to share their passion for glorious grub.
November weather: 21-28°C, spring
Top November events: Margaret River Gourmet Escape (8-17 November), Spring Day at the Races (16 November), Fremantle BeerFest (8-10 November) and Bonjour Perth Festival (9-10 November).
---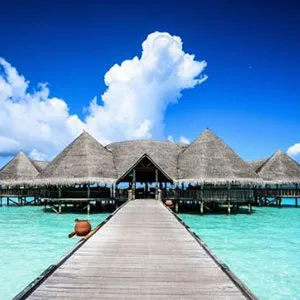 3. Best for beaches: Maldives
Maldives is the epitome of beach holidays, but it is plagued with wet and dry seasons that you need to manipulate to work in your favour.
For minimal rainfall, warm weather and off-peak prices, November is one of the best months to hit up the islands. Admittedly, there may still be some rainy spells, but you'll miss the brunt of December holiday makers and sky-high prices this way.
November weather: 24-29℃, dry season
Top November events: None
---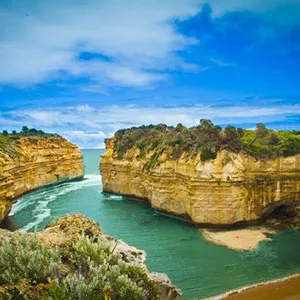 4. Best for events: Melbourne
If we had to bet on one city to stop the nation this month, it has to be Melbourne. Home of the famous Melbourne Cup, you'll want to be in town for the carnival on 6 November.
Haven't bought your ticket yet? One of the easiest and cheapest ways of getting to the track is via cruise. These depart from Sydney and Brisbane and include transport, accommodation and tickets to the race.
Alternatively, you can always just fly in for the atmosphere.
November weather: 15-26℃, autumn
Top November events: Melbourne Cup (5 November), Melbourne Music Week (14-23 November), Korea Week Festival (2 November) and Night Noodle Markets (7-24 November).
---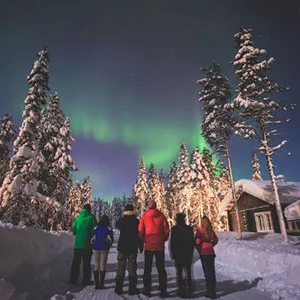 5. Best surprise destination: Lapland
Last year, millennials remarked that top of their bucket lists was to catch the spectacular light show that is the Northern or Southern lights. And when November rolls around, one of the best locations for that is Finnish Lapland.
Stretching deep into the Arctic Circle, it's a magical world of snow-covered land, reindeer and charming villages. It's also the home of Santa Claus, who yes, you can visit while you're in the area, too.
Tick it off this month and live with no regrets.
November weather: -2-1℃
Top November events: Snowmobile Fair. The Grand Opening of the Christmas Season and Northern Light tours.
---
The best of the rest: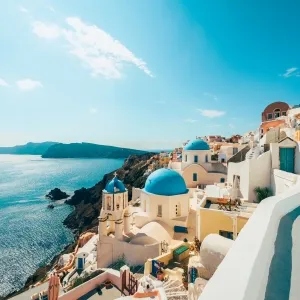 Best places to visit in Europe in November
Santorini, Greece. While it might not be the warmest time of the year, Santorini is undoubtedly one of the last islands that's still pleasant for a visit. November is ideal for exploring its sights, views, wineries and food.
Iceland. Another classic spot to tick the Northern Lights off your bucket list. Aurora views are best on cold, clear nights with low precipitation and November offers high chances of a sighting.
Rome, Italy. You've got the Feast of Saint Cecilia and All Saints Day in November to experience Italian culture. Music lovers will also enjoy the Roma Jazz Festival and the start of opera season.
---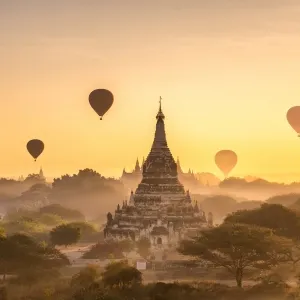 Best places to visit in Asia in November
Seoul, South Korea. The weather is mild, autumn flavours are rich and exciting and you've got your pick of some of the biggest festivals of the year in November. Catch the end of the cosmos bloom, challenge your fortune and try the infamous fugu and marvel at all the colours at the Seoul Lantern Festival.
Myanmar. November marks the end of the monsoon season and you can explore the country with a backdrop of lush green foliage and cascading waterfalls. Make sure to visit during one of the hot air balloon festivals held throughout the month.
Luang Prabang, Laos. It's the start of the dry season with pleasant average temperatures but the tourists have yet to descend so you'll get to enjoy this beautiful UNESCO World Heritage Site at an ideal time.
---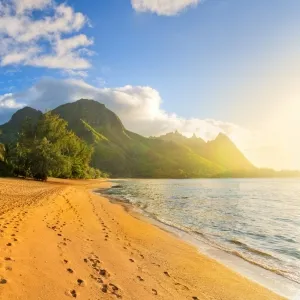 Best places to visit in the USA in November
Arizona. Mild temperatures, fewer crowds and heaps of activities makes the Grand Canyon state a delight to visit in November. Head to Tucson for the All Souls Procession Weekend, to Scottsdale for 10 days of fun at Canal Convergence or take in the views of the Grand Canyon with space to breathe.
Hawaii. With the exception of Thanksgiving week, November is the quietest month to visit the islands. Prices also take a huge plunge so if you're okay with the chance of occasional showers, this could be a great bargain getaway.
Virginia. Don't let the season pass by without catching a final glimpse of the fall foliage. Central and Eastern Virginia make it last until at least mid-November and a road trip on the Blue Ridge Parkway offers some of the best views.
---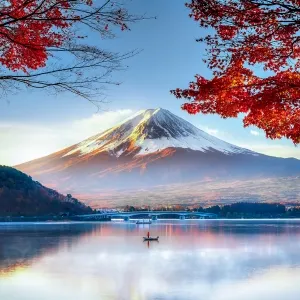 Best places to visit in Japan in November
Tokyo. November in Japan is all about seeing the autumn leaves and Tokyo has more than its fair share of tranquil viewing opportunities. Head to a zen garden, have a picnic in Yoyogi Park and make sure to stop in at the Jingu Gaien Ginkgo Festival.
Izumo. Home to Izumo Grand Shrine, Japan's oldest Shinto shrine, Izumo hosts the Kamiari Festival when all of Japan's deities, assemble at the shrine once a year.
Iya Valley. If you'd like to get off-the-beaten-track a bit, this autumn beauty is tucked away amongst untamed rugged rocky gorges. The valley crevasses are adorned with brilliant reds, oranges and gold making it definitely worth the journey.
---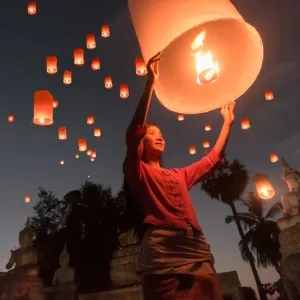 Best places to visit in Thailand in November
Chiang Mai. The rainy season is over and the weather is perfect to get outdoors and adventure in November. Time it right and you'll get to experience all the excitement and decorations leading up to one of Thailand's biggest festivals, Loy Krathong.
Kanchanaburi. Best known for the Death Railway built during World War II, Kanchanaburi is more than just a destination for history buffs. Spend some more time to explore its waterfalls, ruins, caves, jungles, temples and lakes.
Koh Chang. If you're looking for some beach time, it's tough to look past Koh Chang which offers a slew of beautiful and relatively uncrowded beaches along with enough activities to fill your time off the beach towel.
---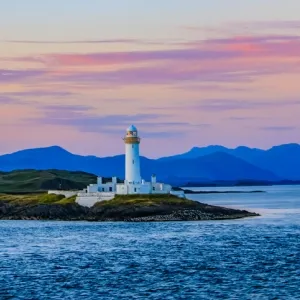 Best places to visit in Scotland in November
Edinburgh. Autumn foliage can still be found at the start of the month and the calendar is filled with events such as Edinburgh's Christmas and St Andrew's Day.
Oban. The Oban Winter Festival is one of the highlights of the season with a variety of fun events including the Distillery Market, Haggis Festival and the Grand Ceilidh with Oban Pipe Band.
Cairngorms National Park. Witness one of nature's most spectacular phenomena when Scotland's largest land mammal, the red deer, rut in a noisy clash of antlers and roars that can be heard from long distances.
---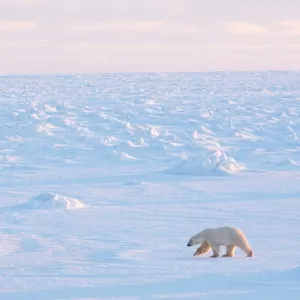 Best places to visit in Canada in November
Montreal. If you're looking for festivals, then this is the place to be. You've got Montreal's Restaurant Week at the start of the month, multiple film festivals throughout and the unofficial start of the Christmas season with the lighting of Place Ville-Marie's Christmas tree.
Churchill. Wildlife lovers looking for the best chance to observe polar bears in the wild should make a beeline for Manitoba when the bears move from their summer habitat on the tundra back to seal-hunting territory.
Whistler. Foodies and film buffs alike converge on Whistler every year when food and drink festival Cornucopia and Whistler Film Festival both take centre stage and opening day diehards wait for ski season to begin.
---
More guides on Finder
Get more from Finder