Best places to cruise in December 2020

Silly season is set to sizzle. Cool down with a cruise on the high seas.
With a long Christmas holiday break, New Year's Eve celebrations and hot Australian sunshine, December is a traveller's dream.
Thinking of taking a cruise before the new year rolls in? We know a few places to help you finish it off with a bang.
---
Top 5 places to cruise in December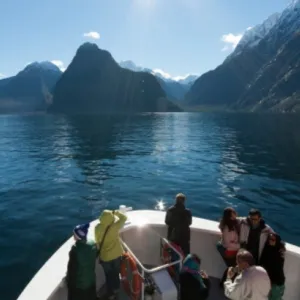 1. New Zealand
Just a two-day boat ride away.
With beautifully warm temperatures and clear blue skies, summer is the best time to explore New Zealand's diverse landscapes.
Enjoy a cruise through the awe-inspiring Milford Sound, hop off the boat for an adventure-inducing hike through Tongariro National Park and don't forget to visit the famous Windy City AKA Wellington for a flat white that rivals Melbourne's best.
Departures from:Sydney, Melbourne and Hobart.
Why December?Like Australia, New Zealand's summer runs from December to February. These months offer some of the calmest sea conditions and warmest weather that the country experiences, making it perfect for an unforgettable holiday cruise.
---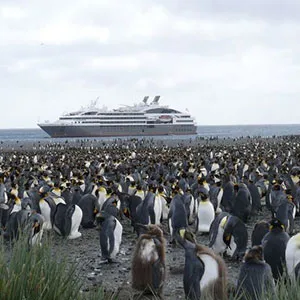 2. Antarctica
Antarctica is a thing of beauty.
Teeming with wildlife and covered in clean white ice, travelling through its waters is a once-in-a-lifetime adventure you won't soon forget.
Summer offers early-season conditions leading to better chances for onshore expeditions. During December, you can catch whales migrating and the end of elephant seal mating season.
Departures from: Tasmania and New Zealand's South Island.
Why December? The summer months from November to March are the only months ships sail through the area. This is due to ice packs in winter that make it unsafe to sail during those months.
---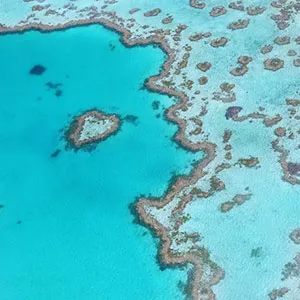 3. Great Barrier Reef
Welcome the summer sun with a trip to one of the sunniest states in the nation.
Queensland boasts an impressive number of beach locations where you can pull up in a ship, but if we had to choose one, the Great Barrier Reef is a no-brainer. Sailings depart from all across Australia and the weather in December is oh-so-fine for the journey.
Departures from: Sydney and Brisbane.
Why December? Summer welcomes warm weather and brilliant conditions for sailing. Cruise out early enough and you'll avoid families on holidays or take advantage of the summer break with a family-friendly cruise where the kids will have a seemingly endless number of activities to tuck into.
---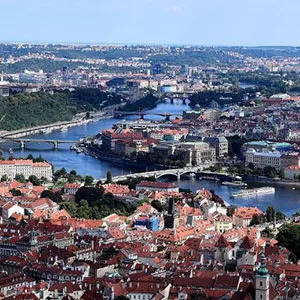 4. Western Europe
Spend Christmas on a cruise of a different kind and float through Europe's extensive network of rivers.
During Christmas, European river cruises take on a different tune. Bedazzled with the twinkle of Christmas lights, the river banks come flecked in snow and the towns shine with the sounds of Christmas carols and the smells of winter spices from within their bespoke Christmas markets. It's a sight you have to see.
Departures from: UK, Germany, Austria, France, Hungary and more.
Why December? River cruises are available year-round, though for the Christmas markets, you have a tight window between late-November and early-January to experience them by water. This makes December prime Christmas market cruising time.
---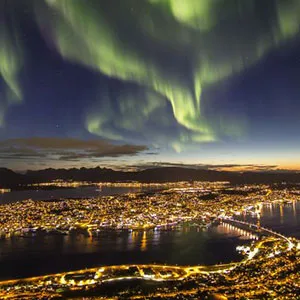 5. Norway
Take the famous Hurtigruten ship up the coast of Norway into the Arctic for a spectacular sight.
With winter well underway in Europe, the possibilities of seeing the Aurora Borealis increase. Otherwise known as the Northern Lights, these are best seen from November to February in the Arctic Circle. If cruising is the way you want to see them, Norway is the place to be. Hurtigruten travels from Bergen to Kirkenes calling in at Tromso and Hammerfest, which are renowned for their Northern Lights. The ship also offers an alert system if the lights come out while sailing.
Departures from: Norway
Why December? Bergen, Alesund, Trondheim, Bronnoysund, Bodo, Tromso, Hammerfest and Kirkenes.
---
---