The best phones for 2021, tested by our expert editors
We've ranked the top 10 smartphones you can buy in Australia right now, based on hundreds of hours of hands-on testing.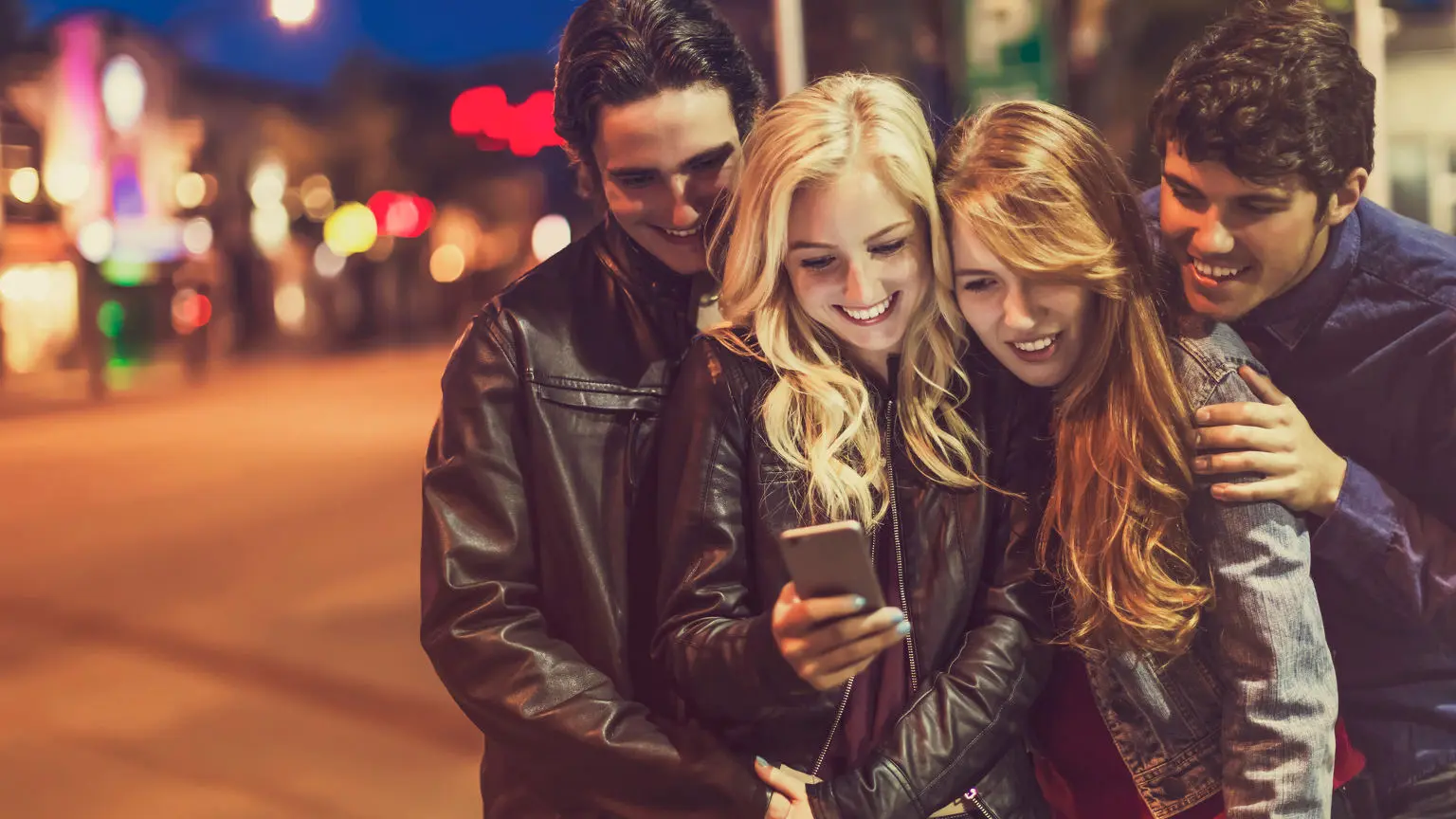 We're reader-supported and may be paid when you visit links to partner sites. We don't compare all products in the market, but we're working on it!
The best smartphones for 2021, ranked
How did we pick this list?
Finder's team of experts have tested and reviewed every phone featured in this guide to come up with our list of the best smartphones. For each phone, we consider the design, cameras, performance, battery life and overall value for money.
Our editorial team selected the phones on this list based on their overall quality and value compared to other phones on the market. The selection and order is not based on review scores. More detail on methodology below.
Compare the best phones of 2020
---
If you want to upgrade your current iPhone, this is the phone you should buy.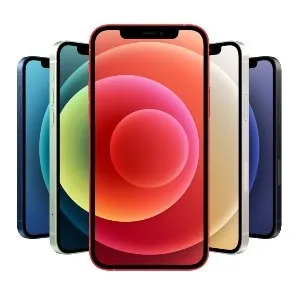 6.1-inch display | 64GB, 128GB, 256GB storage options | 12MP + 12MP rear camera
Good all-round camera
A14 Bionic processor runs superbly
Ceramic Shield glass keeps it safer
Only a dual-lens camera with no telephoto
Charger and headphones not included
Battery life mediocre for a premium phone
RRP From $1,349
Why we chose it
Apple's never released five phones in just one year, and ranking them in any kind of order involves balancing features and price carefully. For our money – and yours – the Apple iPhone 12 strikes just the right balance between performance and price, mostly thanks to the fact that it's running on the exceptional Apple A14 Bionic processor behind Apple's rather heavily toughened "Ceramic Shield" glass. While 5G remains a nice-to-have rather than a must-have feature, it's great to see Apple finally join the 5G race, too.
While the "Pro" phones up the ante slightly in the camera stakes, the iPhone 12 keeps it a little simpler and a touch more affordable without losing too much in the way of camera quality.
Read our full iPhone 12 review.
---
Samsung's mid-range flagship is its most impressive phone.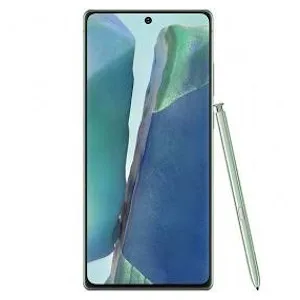 6.7-inch display | 256GB, 128MB storage options | 64MP + 12MP + 12MP rear camera
Good camera quality
As fast as the pricier Note 20 Ultra
S-Pen is good for productivity and artistic endeavours
Average battery life
Space zoom remains a gimmick
Ultra model gets the better display
RRP From $1,499
Why we chose it
In the flagship phone space the battle's long been one between the Apple and Samsung camps, and we're in the same mood when it comes to picking the best of Samsung's impressive 2020 crop of phones. The Samsung Galaxy Note 20 is 5G capable, comes with Samsung's unique and very useful S-Pen accessory and a triple lens camera that gives you everything from ultra-wide to heavily zoomed in telephoto shots in the one handset. Again, the Note 20 Ultra is the actual flagship of the line, but you can save a serious chunk of change with the Note 20 without losing too much along the way.
Read our full review of the Samsung Galaxy Note 20.
---
Big in size, big in camera features and big in price.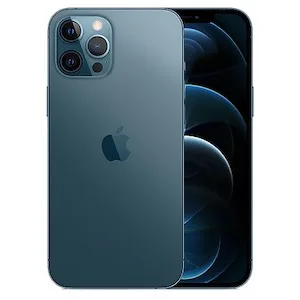 6.7-inch display | 128GB, 256GB, 512MB storage options | 12MP + 12MP + 12MP rear camera
Best camera in any iPhone
Good battery life
Huge display
Seriously expensive
Quite heavy
Australian model lacks 5G bands present in the US model
RRP From $1,699
Why we chose it
If you want the best of the best in the iOS camp and money is no object, the iPhone 12 Pro Max is the phone that you should be dropping your cash on, thanks to its larger sensor, improved telephoto lens and very good battery life – although oddly, not quite as good as the 2019 flagship Apple iPhone 11 Pro Max. While Apple's iOS arguably doesn't do enough with the larger screen real estate on the iPhone 12 Pro Max in terms of giving you extra columns for apps or iPad-style functions, it's still a great device for movie watching or gaming, thanks to the power of the A14 Bionic Processor. Like every other 2020 iPhone 12 model it's also 5G capable, although Apple's keeping the full mmWave 5G capabilities purely stateside for now, which can't help but hurt on a phone that costs pretty much exactly the same here as it does in the US.
Read our full Apple iPhone 12 Pro Max review.
---
Great cameras and fast performance.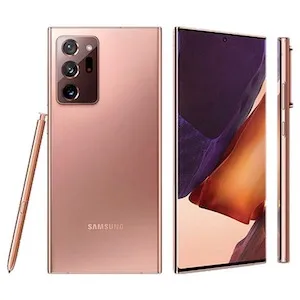 6.9-inch display | 256GB, 512GB storage options | 12MP + 108MP + 12MP rear camera
Great low light performance
Slick high refresh rate display
S-Pen compatibility works well on a large display
120Hz display is a battery hog
Chunky camera bump
50x Space Zoom delivers woeful results
RRP From $1,849
Why we chose it
The Galaxy Note 20 Ultra is a really, really nice phone, presuming that you can meet its rather hefty asking price. You do get a lot of phone for your money, with a 120Hz capable 6.9-inch display, seriously impressive triple lens camera with all the trimmings and, because it's a Note phone, Samsung's own S-Pen stylus thrown in as well. A larger phone needs a larger battery, and predictably if you're using 120Hz all the time it can run down pretty quickly in intense use scenarios. Like other "Space Zoom" cameras Samsung's released in 2020, its combination of digital and optical zoom can be pretty chunky at the extremes, but as long as you dial it back just a little it can deliver some really impressive results.
Read our full review of the Samsung Galaxy Note 20 Ultra.
---
Plenty of power in a truly pocket-sized phone.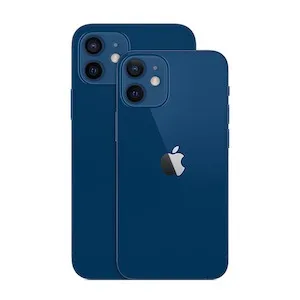 5.4-inch display | 64GB, 128GB, 256GB storage options | 12MP + 12MP rear camera
Compact size
Plenty of power thanks to the A14 Bionic
Same cameras as the iPhone 12
Mediocre battery life
Small screen doesn't suit every app
Slower wireless charging
RRP From $1,199
Why we chose it
Apple's strategy with its smaller handsets used to be to cut back seriously on features to tempt you towards the bigger and more profitable models. That's not what it's done with the Apple iPhone 12 Mini, which really is just the iPhone 12 with the corners shaved off. If you favour a smaller handset because you find those hefty models too hard to hold it's a really compelling option, with the exact same processor and near-identical performance to the full-fat options like the iPhone 12 Pro Max at a fraction of the cost.
That smaller screen can be a bit of a trap for some content like video watching, and while it supports the new MagSafe magnetic charging, it does so at a lower wireless charging rate. That's a problem that compounds slightly when you consider its lower battery endurance compared to the other iPhone 12 models, although most users should be able to sail through a day's usage without too many woes.
Read our full iPhone 12 Mini review here.
---
There's an awful lot to like about this 5G compatible phone.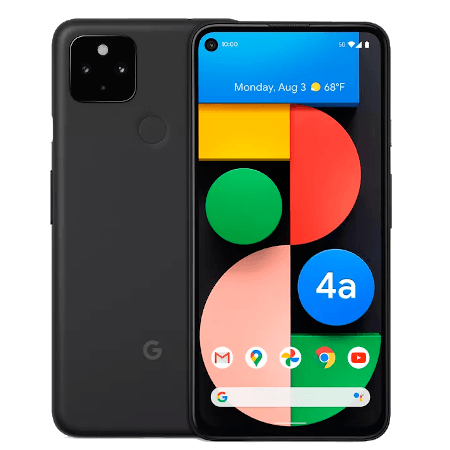 6.24-inch display | 128GB storage options | 12.2MP + 16MP rear camera
Largest display in any 2020 Pixel phone
Camera is very easy to use
Good battery life
5G is only sub-6GHz where the Pixel 5 has mmWave
Plain design
Mid-range processor
RRP From $799
Why we chose it
Google took an interesting take on what its customers might want out of a 2020 flagship, offering up the Google Pixel 5 and Google Pixel 4a 5G to consumers at a much lower price point than any of its premium competitors. It did so by using the mid-range Snapdragon 765G chipset rather than a top-tier CPU, but offset that – to an extent – with its own clean Android take and guaranteed updates for the next couple of years to entice consumers in. The Pixel 5 is the flagship, but the Pixel 4a 5G is the better buy. You only get sub6-5G, not the dual Sub6/mmWave in the Pixel 5 – the tradeoff is a lower price, larger screen and the inclusion of a headphone jack, a true rarity in the premium space these days.
Read our full Google Pixel 4a 5G review here.
---
More powerful than the iPhone 12 and iPhone 12 Mini and more affordable than the premium iPhone 12 Pro Max.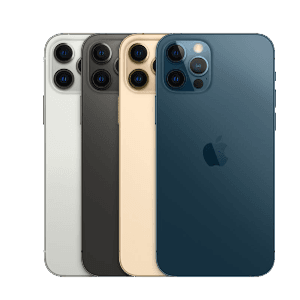 6.1-inch display | 64GB, 128GB, 256GB storage options | 12MP + 12MP + 12MP rear camera
Adds a telephoto lens option
Great A14 Bionic performance
Toughened Ceramic Shield glass
Premium price but the cameras in the Pro Max are better
iPhone 12 is close and cheaper
No included headphones or charger
RRP From $1,349
Why we chose it
The iPhone 12 Pro's positioning is meant to be that it's just that bit nicer than the iPhone 12 without having the full whack pricing of the iPhone 12 Pro Max. However, it's still a premium priced phone and that puts it in the slightly tricky "middle child" position of being more expensive than the iPhone 12 while only being slightly better, and within striking distance of the iPhone 12 Pro Max too. That being said, it's still a very capable handset, and a good choice if the immense size of the iPhone 12 Pro Max is off-putting to you and you want access to features like a telephoto lens and Apple's new ProRAW format for photography.
Read our full Apple iPhone 12 Pro review here
---
Great performance at a good price.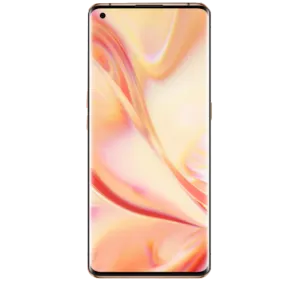 6.7-inch display | 512GB storage options | 48MP + 48MP + 13MP rear camera
Fast processor with 5G
Great array of cameras
Vegan leather option
ColorOS wants weird permissions
Lacks wireless charging
Fingerprint sensor is fussy
RRP From $1,599
Why we chose it
Oppo has gone from strength to strength in the premium phone space, and the Oppo Find X2 Pro effectively replaces 2019's Oppo Reno 5G in our best phones roundup, by way of upgrading just about everything that made that phone stand out. You get the choice of a more traditional Ceramic Black phone or the fancier looking "Vegan Orange Leather" finish to suit your style, 5G compatibility, a powerful Snapdragon 865 processor with 12GB of RAM and some really fun and varied cameras to boot, although like most premium phones with a "super" zoom capability, the Find X2 Pro's 60x zoom isn't really worth using.
What makes the Oppo Find X2 Pro really stand out is the asking price; where so many flagship phones now nestle up closely to the $2,000 price point, the Find X2 Pro can be yours for hundreds of dollars less.
Read our full review of the Oppo Find X2 Pro.
---
The foldable future – at a steep price.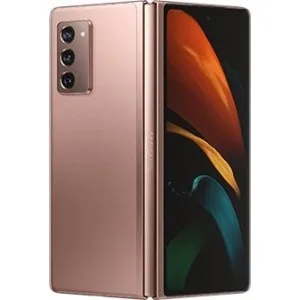 7.6-inch display | 256GB storage options | 12MP + 12MP + 12MP rear camera
Massively improved front display
Cameras are good
Improved and resilient hinge
Still no water or scratch resistance
Frighteningly expensive
Lacks storage expansion
RRP $2,999
Why we chose it
2020 was meant to be the year of foldable phones, but then, well… 2020 happened. We really only saw a few foldables, and while flip phones as embodied in the Galaxy Z Flip or Motorola RAZR emerged as a category, for our money if you want a foldable, the expanding book style is the way to go. Huawei has its second take with the Huawei Mate Xs but if you're buying a foldable, the model to buy is Samsung's Galaxy Z Fold 2.
Samsung vastly improved the external display to a level that was far more usable than on the original Fold, added a sturdier hinge, more pleasing internal display and some pretty decent cameras too, making a premium buy that has a lot of appeal. Then again, at a price point higher than anything else save Huawei's foldable, it very much needs to have lots of appeal.
Read our full Samsung Galaxy Z Fold 2 review.
---
Best phone for gaming.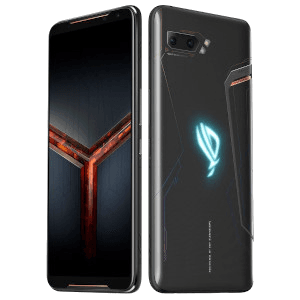 6.59-inch display | 128GB, 512GB, 1TB storage options | 48MP + 13MP rear camera
Great 120Hz display
Gaming accessories add appeal
Immense battery
It's HUGE
Ordinary cameras
Lacks wireless charging
RRP From $1,699
Why we chose it
Asus as a brand is more closely associated with PC parts and gaming laptops, and it's the latter market that Asus taps for the ROG Phone II. ROG, in this case, is Repubic of Gamers, Asus' gaming-centric brand. In the ROG Phone II, it throws a very PC-centric approach to mobile phones, which starts with its immense 6.59-inch AMOLED display, and continues with a range of bolt-on accessories that can turn the ROG Phone II into a near-clone of Nintendo's Switch console visually. If you're a keen mobile gamer it's an easy recommendation on that basis alone, helped along by a 6,000mAh battery.
As a more regular everday phone the ROG Phone II is a harder recommendation. Its size won't suit every hand, and while it sports multiple rear lenses, it shoots well below the competition in more challenging light environments, which is not what you'd typically expect out of a flagship phone.
Read our full review of the ASUS ROG Phone II.
---
Compare the best phones of 2020
Compare the display size, battery, overall rating and purchasing options of each phone in the table below. (Click on "View Details" for more product specifications.)
---
Methodology

150+
Mobile phones reviewed

10,000+
Hours spent testing

10
Best smartphones ranked
We've spent thousands of hours testing and reviewing mobile phones.
Our editorial team has a combined 60+ years of experience writing about tech and reviewing the latest devices.
The phones on this list are chosen by our editorial team and are not based on commercial relationships.
More guides on Finder