Best phone cases in Australia
Our expert team has analysed thousands of customer reviews of phone case brands of all types to determine the best available in Australia for every purpose and budget.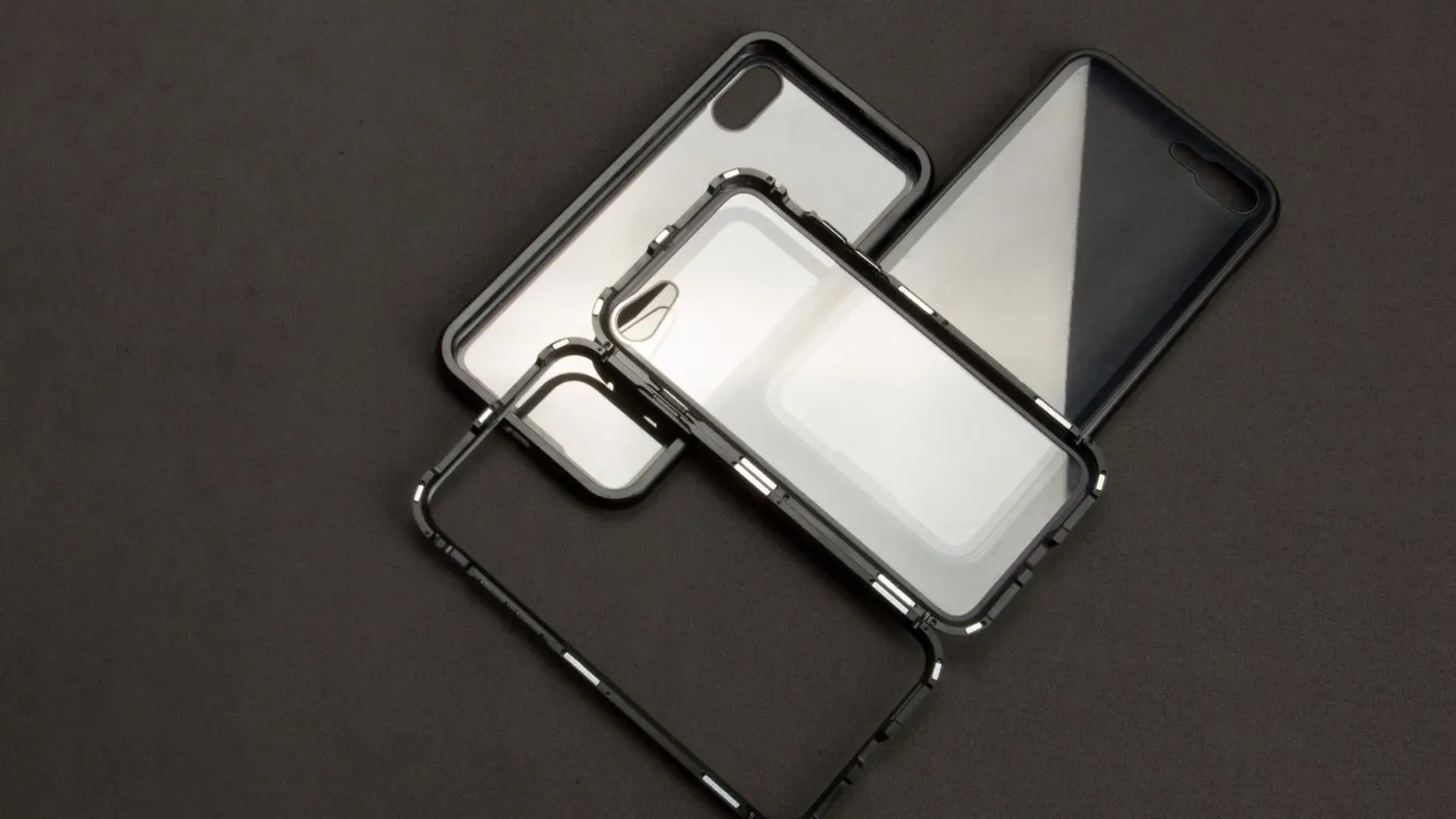 We're reader-supported and may be paid when you visit links to partner sites. We don't compare all products in the market, but we're working on it!
The best phone cases in Australia
How did we pick this list?
Our editorial team selected the products on this list based on extensive research, real customer reviews and personal experience. For each category, we carefully selected parameters based on our research and identified the products with the highest review score within those parameters.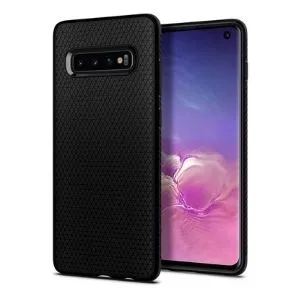 Super thin
Many people praised how slick it looks
Some users found their case muffled the speakers
Reviews said the triangle pattern design caused slippage
Price (RRP): $10.00 - $15.99
Buy at Amazon
Buy at Catch
Why we chose it
The Spigen Liquid Air brand of phone cases scored a 4.7 out of 5 from more than 3,700 reviews for the Samsung Galaxy S10 variant on Amazon – and similar scores for other phones – which is why it's our pick for Best Budget Phone Case brand for Australians.
The trade-off comes via a thin design that made some reviewers question how much protection they were receiving. Others complained that the design of the case itself makes it slipperier than a naked phone, and that's a trend that has remained with the Liquid Armor brand for many phone generations. But most people loved how good their case looked, and with a wide range of cases priced very reasonably and a huge range of wildly positive reviews, the Spigen Liquid Air brand is an easy winner in this category.
---
Why we chose it
Those who want to shell out extra for a phone case will find their investment rewarded with the Otterbox Symmetry Brand, which scored 4.5 out of 5 from more than 3,000 reviews of the iPhone 11 variant – which is why it is our pick for best Premium Phone Case brand for Australians. Blending form and function into a case that provides great protection while enhancing the design of the phone itself, Otterbox Symmetry cases are extremely well-regarded.
The only drawback for reviewers came in the initial stages of the phone case's life – a few people had trouble getting the case to fit, and once on, they found the side buttons were stiff until they were worn in. Once broken in, users love how good their phones look, and with a wide array of colour and style options, the Otterbox Symmetry range seems to do the job for a wide array of people.
---
Best iPhone Case Brand: JETech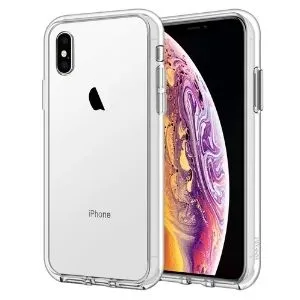 Clear backing showcases the sleek Apple design
Cheap
Dirt gets inside the case
Needs a screen protector as well
Price (RRP): $10.99 - $14.99
Buy at Amazon
Buy at eBay
Why we chose it
Earning a 4.7 out of 5 from more than 17,000 ratings for its iPhone 11 variant (and similar scores from similar amounts for its other types), JETech is our pick for best iPhone Case Brand for Australians. People marvel at how good the JETech cases are, especially when compared to their sub-$15 price.
An innovative dot design sees the case eliminate watermarks within the case itself, but some reviews noted that this leads to dirt behind the case instead. An overwhelming number of people didn't have this problem, although many pointed out that a screen protector is a good idea as the front protection is minimal. Still, for the price it seems you can't go wrong with a JETech case, and if you need a screen protector they're easy to source.
---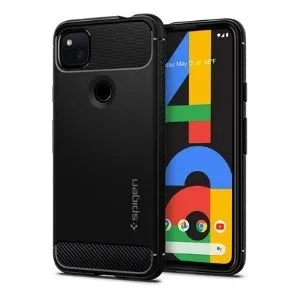 Great protection for a wide range of Android phones
Thoughtful engineering avoids blocking sensors and speakers
Some reviews don't love the design aesthetic
Reviews say it "feels" bulky
Price (RRP): $10.99 - $14.99
Buy at Amazon
Buy at Catch
Buy at eBay
Why we chose it
The Spigen Rugged Armor case range is our pick for best Android Phone Case Brand because Spigen caters to a wide array of phone variants, and it has stellar reviews. The brand new Pixel 4A Rugged Armor case has a 4.8 out of 5 rating from nearly 800 reviews already, for example.
Many reviews extol the virtues of the Spigen Rugged Armor brand's protective abilities, as intelligent engineering has gone out of its way to keep phones safe while not blocking speakers, sensors and other elements of the phone. Some reviews complained that it felt bulky, which is a common trade-off you'll see for protection. It's also not as stylish as some other phone cases, including our pick for best Budget Case, the Spigen Liquid Air, but this didn't matter much to many people.
---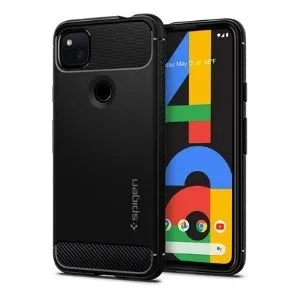 Complete protection without adding too much bulk
Does not interfere with wireless charging
Not very stylish
Air gap protection makes some reviewers nervous
Price (RRP): $10.99 - $14.99
Buy at Amazon
Buy at Catch
Buy at eBay
Why we chose it
Earning a score of 4.6 out of 5 from nearly 1,500 reviews for its Samsung Galaxy S20+ case, the Spigen Rugged Armor is our pick for Best Phone Case for Protection for Australians. Thoughtful design and clever engineering means the Spigen Rugged Armor is universally renowned for its ability to keep phones safe while not blocking key features of the phone like wireless charging.
Some reviews worried that its protection seemed below average, but no reviews followed up to say that it failed to protect their phone — the Spigen Rugged Armor's air gap protection leads to the sensation of vulnerability while actually safeguarding the phone well. It's not a phone case you'd buy if you wanted to show off your brand new phone, as reviews point out that it doesn't look very stylish once applied to their flagship hardware.
---
Why we chose it
Our pick for Best Premium Phone Case Brand is also our selection for the Best Phone Case Brand For Style for Australians. The Otterbox Symmetry has earned a score of 4.7 out of 5 from 147 reviews of its Samsung Galaxy S20 case, and the main element people praise is how good it looks on their brand new phone. Available in a huge range of colours and styles, including clear-backed, the Otterbox Symmetry allows people to express themselves through their phone protection.
Reviews complained about the price compared to other phone cases, and they didn't like the installation experience. The phone case has a very snug fit that makes it difficult to install, and the volume buttons are apparently quite stiff at first. But outside of these quibbles, people love how sleek and high quality the case looks and feels, which is why it is our pick in this category.
---
More guides on Finder