Best Philippines tours and tour companies for 2022
Get to know the Philippinehttps://www.finder.com.au/best-philippines-tourss and its Instagram-worthy destinations with these top tours and companies.
We're reader-supported and may be paid when you visit links to partner sites. We don't compare all products in the market, but we're working on it!
The Philippines offers everything from active breaks to beach lounging. Whichever your style, we've handpicked the top tour experts and recommended select tours to suit your travel needs.
Our 4 favourite Philippines tour companies
Hiking, islands, history and city life, G Adventures offers it all on small group tours that focus on eco friendliness and giving back to the community.
Best for: Eco enthusiasts and adventure lovers
Cost: Mid-range
Our favourite itinerary: The Philippines Palawan Adventure takes you to some of the most beautiful spots on the Philippine island of Palawan such as Puerto Princesa and El Nido, allowing time for exploration and relaxation.
---
Specialising in taking travellers to more off-the-beaten-path destinations, Uncharted Philippines destinations are geared at active and adventurous travellers seeking the exceptional.
Best for: Active travellers
Cost: Budget
Our favourite itinerary: In 6 days you can see less visited towns on the Mountain Province Hidden Gems tour by venturing into uncharted territory for hikes and epic sunrises.
---
Explore! is an all-rounder and crowd pleaser, catering to travellers of every kind with small group, private tours, self-guided and custom-made tours. Tours are active, cultural and historical.
---
4. Intrepid
Be led by an expert Intrepid guide on a tour that focuses on connecting with locals, travelling responsibly and designing tours that balance your time well.
Best for: Adventure travellers
Cost: Mid-range
Our favourite itinerary: The Philippines Discovery tour allows you to explore the northern Philippines by hiking and trekking through the most picturesque regions on Luzon Island.
---
Other tour companies that offer tours in the Philippines
Does your company belong in this list?
Top 3 Philippines tour companies for:
Island hopping
Bamba Experience: The name says it all – Bamba Experience is all about the experiences you have travelling. It has a focus on adventure and water activities in the Philippines with tours dedicated to kayaking, diving and canoeing.
Wanderlands Travel: Though Wanderlands Travel only offers one Philippines tour, we think it's one of the best out there that covers all of the most beautiful islands in one trip.
G Adventures: G Adventures leads small groups to some of the Philippines' most picturesque islands like Cebu and Palawan while giving back to the locals and communities.
---
Whale sharks
Bamba Experience: This company focuses on creating tours that help you live in the moment with incredible experiences, so it has included swimming with whale sharks in Donsol.
Free & Easy Traveler: Group tours for millennials are affordable and include all of the top experiences in a destination, such as swimming with whale sharks in Donsol.
Wanderlands Travel: Wanderlands Travel has tours in tropical destinations that focus on culture, fun and adventure is each place including swimming with whale sharks in Cebu.
---
Hiking and trekking
Intrepid Travel: Intrepid leads small group tours on hiking trips to the Philippines' best natural landscape destinations.
Uncharted Philippines: Get off the beaten track on a hiking tour in northern Philippines.
Bamba Experience: Bamba offers a wide variety of nature and adventure tours that incorporate outdoor activities. For the more active adventurers it also features an Ifugao Mountain Adventure which features a 10+ hour trek across 3 days.
---
Wildlife
G Adventures: Marine-based activities pepper G Adventures' touring activities, providing you with the chance to get up-close-and-personal with its underwater wildlife.
Bamba Experience: Much of the Philippines wildlife is underwater with incredible diving opportunities which Bamba Experience offers on tours.
Viator: Viator has one of the largest selections of wildlife and marine life tours for one to multi-day trips from destinations across the Philippines.
Popular Philippines tour routes
Palawan: Puerto Princesa and El Nido
Palawan has consistently been named one of the most beautiful islands in the world with waters multiple shades of blue and green, top diving sites and one of the world's seven natural wonders.
Most Palawan tours start in Manila with a quick flight to Puerto Princesa and all stop in El Nido, some venturing further to explore additional islands just off the coast.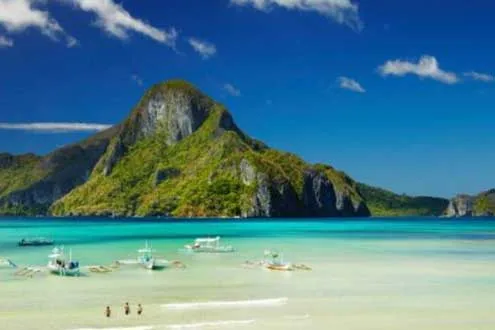 This tour takes you to the highlights of El Nido and Puerto Princesa as well as to islands and beaches that are off the beaten track, so you can have picturesque destinations practically to yourself.
Tour company: Bamba Experience
Best for: Off the beaten track adventures and Palawan highlights
Length of tour: 8 days
View details
Northern Philippines: Manila, Batad/Banaue
The Northern Philippines shows off the country's diversity. Luzon Island is where all of the magic is, such as the UNESCO World Heritage rice fields where many hike through, the mega city of Manila, waterfalls and more.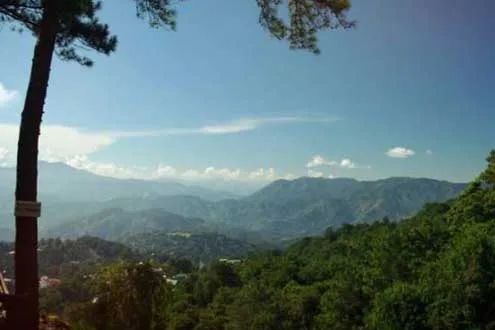 Northern Philippines
from G Adventures
The Northern Philippines on a Shoestring tour gives travellers the advantage of travelling on a budget as well as taking time in each destination visited on Luzon Island so that they can discover the culture in depth in remote villages such as Banaue and the ever-busy Manila.
Tour company: G Adventures
Best for: Travellers on a budget
Length of tour: 8 days
View details
Central Visayas: Cebu, Bohol and Boracay
Cebu is a large island where you experience city life, waterfalls and go diving with whale sharks. The islands surrounding and close to Cebu such as Bohol hold some of the best wildlife in the country and natural Chocolate Hills, while Boracay is the ultimate beach destination.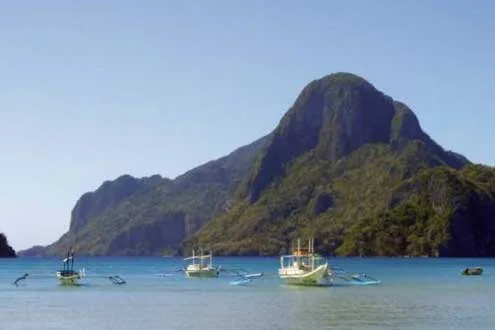 Central Visayas
from G Adventures
This tour is ideal for travellers wanting to go island hopping, to see as much as possible and to do it all on a budget. Visit some of the Philippines' best islands such as Cebu, Bohol, Boracay and more for adventure and relaxation.
Tour company: G Adventures
Best for: Travellers on a budget and with limited time
Length of tour: 10 days
View details
How long do I need in the Philippines?
The answer varies for all travellers depending on what you want: hiking, beaches, diving, island hopping or a combination of everything.
Our best advice is to spend a minimum of 5 days as this allows you to explore the highlights of 1-2 destinations.
A week and a half lets you explore these destinations more in depth, or add a third destination.
Two weeks gives you ample time to get active in the north and see a couple of the islands.
If you really want to see a large chunk of the Philippines, plan to spend a minimum of 3 weeks to a month.
Top 5-day tour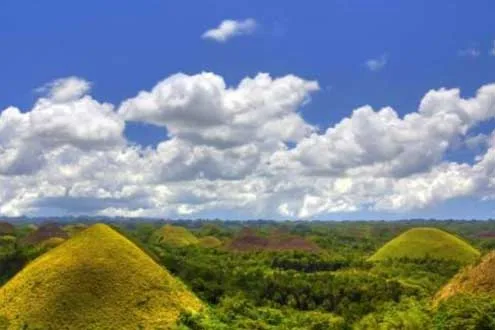 Bohol Explorer
from TourRadar
Explore one of the Philippines' most diverse islands: Bohol. Here you can soak up the sun on the beaches, see the Chocolate Hills, spot wildlife and island hop to more destinations off Bohol's scenic coast, such as Cebu.
Tour company: Bamba Experience
Best for: Travellers with limited time
Places visited: Manila, Bohol, Panglao
View details
Top 10-day tour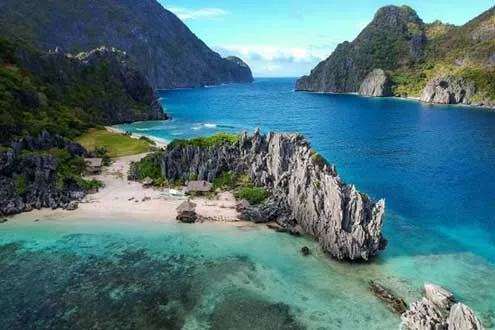 Philippines Palawan Island Getaway
from TourRadar
Get to see one of the world's most beautiful islands, Palawan, with stops at natural wonders like the Underground River in Puerto Princesa, as well as the chance to relax on white sand beaches and get active hiking.
Tour company: Intrepid
Best for: Scenic sites and island lovers
Places visited: Manila, Puerto Princesa, San Rafael Beach, El Nido
View details
Top 2-week long tour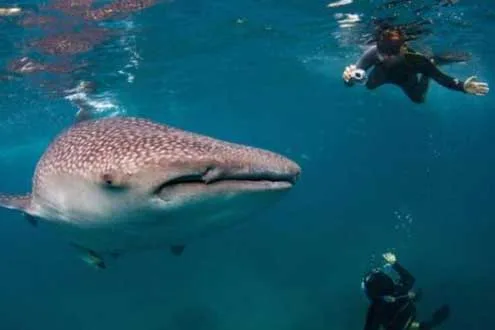 Philippines Island Air Expedition
from TourRadar
This tour really has it all. In 15 days you can capture the scenery on Bohol, go underwater in Moalboal, see one of the 7 natural wonders of the world in Puerto Princesa and have time to explore El Nido by land and water.
Tour company: Bamba Experience
Best for: A taste of all Philippines experiences and sites
Places visited: Manila, Cebu, Bohol, Moalboal, Puerto Princesa, El Nido
View details
Top 14+ day tour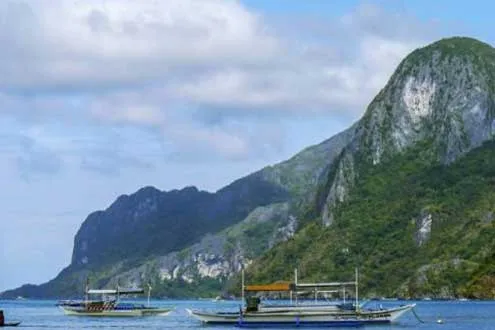 Northern Philippines & Islands on a Shoestring
from G Adventures
See the true diversity of the Philippines on this 17-day tour that will take you to the picturesque hills of the north and to the waters of multiple islands for more scenic sites, wildlife, island hopping and to places that are often not visited by tours.
Tour company: G Adventures
Best for: Philippines highlights
Places visited: Manila, Baguio, Sagada, Batad, Banaue, Siquijor, Bohol, Panglao, Cebu City, Moalboal
View details
---
Latest Philippines tours, flights and travel deals