Best pedestal fan in Australia 2021
Favoured for its ease and convenience, a pedestal fan can be your best friend in the summertime. This is our guide to the best ones loved by Australians.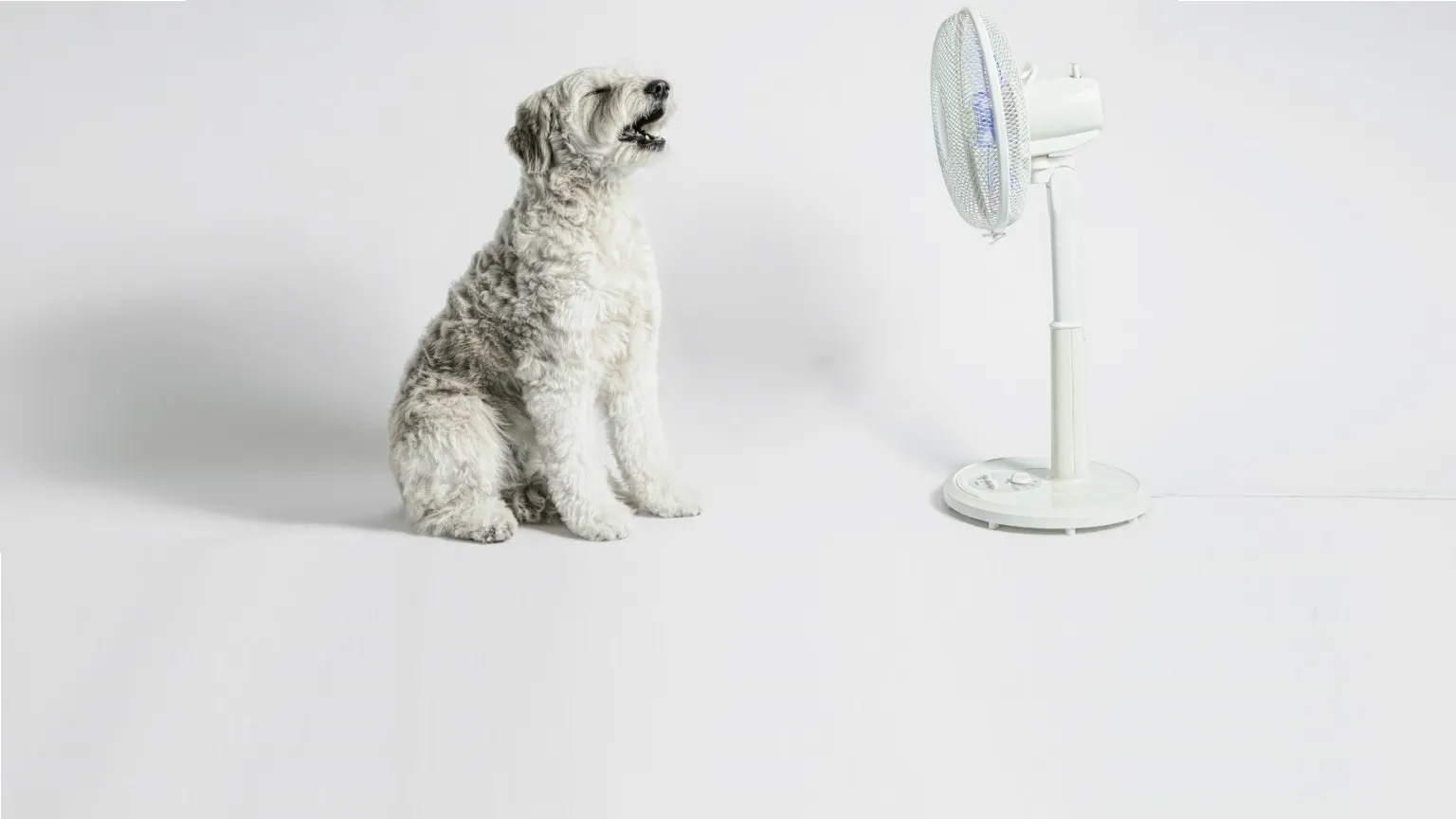 We're reader-supported and may be paid when you visit links to partner sites. We don't compare all products in the market, but we're working on it!
Rather than cooling the air, pedestal fans provide a much needed refresh – especially in the summertime. Pedestal fans are a great choice because they are easy and convenient. Their portability means you can move it from the bedroom to the living room to the office with ease. And due to their size, they can easily take care of cooling down a large room. Most options have a height-adjustable stand and a few extra settings. This means you can customise the airflow's speed and direction.
Feeling stuck on which one to spend your money on? Rest assured. eBay has a high sales volume, so we found the retailer's bestselling pedestal fans. Based on the highest rated products, we used this list to gauge what the most popular ones are – and what fellow Australians are buying and absolutely loving.
---
Best pedestal fan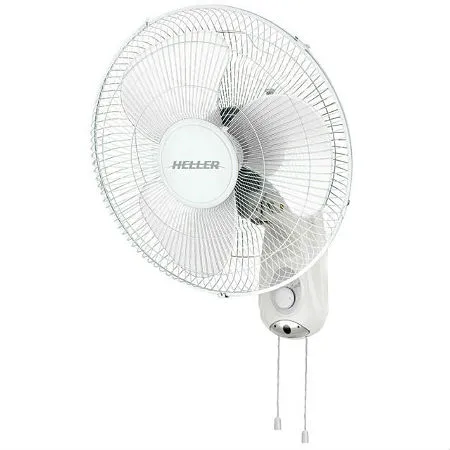 The first product in eBay's bestselling pedestal fan category is in fact a wall fan. It may not sit on a pedestal, but that doesn't mean it won't work great. As this is a wall fan, you are supposed to mount it on the wall. The product comes with a hanging bracket, so you don't need to worry about struggling to mount it. It's lightweight, sitting at just around 2.3kg, and it has three different speed settings to choose from. The head rotates and you can adjust the tilt.
---
2. Dyson Cool AM07 Tower Fan
The most popular bladeless tower fan is from Dyson. Famous for the air multiplier technology, this fan provides an uninterrupted flow of air. The blades are not exposed, but rather hide within the pedestal tower. This means it is both safe and very easy to clean. This option is both whisper quiet and energy efficient. The Dyson Cool tower fan has smooth oscillation, which you can control with the remote.
Price: $447
Where to buy: eBay
Interesting feature: It comes with a sleep timer, so you have full control of your airflow needs.
---
3. Dyson Pure Cool Desk Fan
If you love when things get technical, you will love this fan. Again, it's not a pedestal fan but rather a desk fan. This is an easy-to-install fan that sits comfortably on your desk. Sitting at about 70cm, this fan is small but powerful. The airflow is intense and the head of the fan moves to reach the entire room. It's also certified asthma and allergy friendly, so you can feel good knowing the fan is cleaning your air.
Price: $629
Where to buy: eBay
Interesting feature: It comes with intelligent reporting, so just by downloading an app, you can check on the air quality levels and be notified when it's time to change the filter.
---
4.Dyson AM08 Pedestal Fan
For something simple and efficient, the Dyson AM08 pedestal fan is a great choice. It's a bladeless fan that uses air multiplier technology, so you know you are getting a great product. This will effectively provide quality air to the entire room in no time. You can choose between a number of different speed settings, so the experience is customisable. You can also choose to direct the flow of air in any way you choose with the included remote. This pedestal fan is also 35% quieter and uses 15% less power than earlier Dyson models.
Price: $349
Where to buy: eBay
Interesting feature: The maximum airflow reaches up to 600 litres/second.
---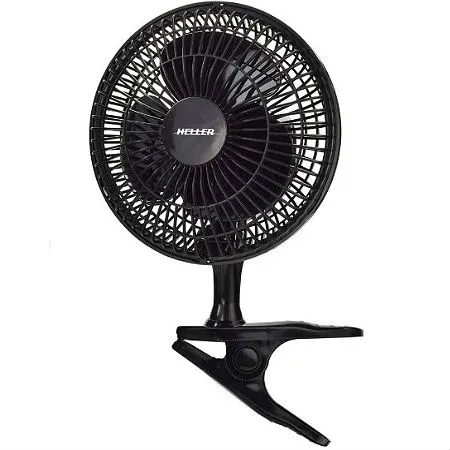 If you're looking for a personal fan to only serve you, this is the best option. The Heller desk fan is portable because all you need to do is clip it straight on your desk. It's perfect if you work in an office or work from home. This product is also small and lightweight. It's about 15cm tall so it won't feel too bulky when it sits on top of your desk. Plus, this desk fan is very affordable so there's no harm in giving it a go.
---
6. Dyson Pure Cool Purifying Tower Fan
The improved iteration of the original Dyson tower fan, this version does wonders for air purification. Not only does it project powerful airflow, it also has activated carbon filters to remove gases and ultrafine particles. It's certified asthma and allergy friendly and is approved by the National Asthma Council Australia. Certain fans from Dyson come with intelligent reporting, so by downloading an app, you can get reports on the air quality levels in real time. This fan also has a night-time mode and comes with a remote control.
Price: $779
Where to buy: eBay
Interesting feature: It automatically purifies a whole room, capturing 99.95% of fine particles
---
7. Heller 40cm Pedestal Fan
The Heller pedestal fan is perfect for a room in your home or your workspace. The 40cm fan has three different speed settings, so you can find the right amount of airflow suited for you. The head is oscillating and the tilt is adjustable, so you can easily use this pedestal fan to project air around the room.
Price: $25
Where to buy: eBay
Interesting feature: It has a maximum height of 1.2 metres.
---
8. Avalon Portable Tower Fan
The Avalon Portable Tower Fan is sleek and stylish. It is only 120cm tall so it doesn't add a lot of bulk to your living space. You can choose between three different speeds and three different wind modes. The fan has a normal function, which provides a continuous flow of air; a natural function, which will change the flow from time to time, and a sleep function, which will shut off automatically. It also oscillates so it will cover a large room. This tower fan has a digital display and you can control it with a remote.
Price: $79
Where to buy: eBay
Interesting feature: The tower fan comes with a built-in carry handle.
---
9. Heller 75cm Tower Fan
The Heller Tower Fan is the product you don't need to think about too much. It comes with a 7.5-hour timer that allows you to turn the fan on and leave it working while you work or complete other tasks. It features 60-degree oscillation and a wind-mode selection. There are a total of three speed settings to choose from and it's remote controlled – so you really don't need to leave your work space. You can also move this tower fan from room to room with ease, thanks to the inbuilt handle.
Price: $40
Where to buy: eBay
Interesting feature: It's bladeless, but it's not a Dyson.
---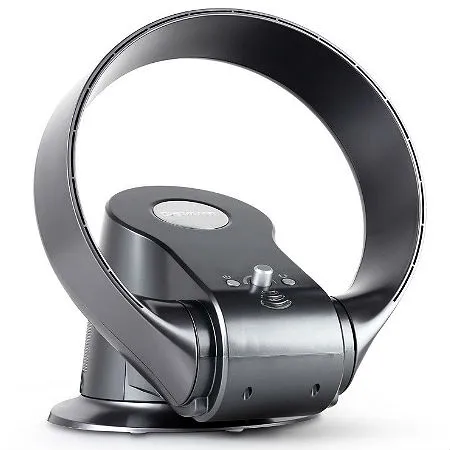 The Devanti bladeless wall fan has a unique design for an affordable price. Not only is the airflow powerful, but it can drive air in any direction thanks to the fact it oscillates up to 80 degrees celsius and you can tilt the head up to 110 degrees celsius.
It also comes with a remote control, so you can customise these settings from the comfort of your bed or couch. You are supposed to mount the fan on the wall, and it comes with the kit needed to do so.
Back to top
---
Where to buy
Back to top
---
What features should you look for?
Does the fan rotate? If the head rotates, there is a better chance of a large room cooling down.
Is the height adjustable? You can point it upwards, downwards, directly at you or away from you. This is helpful if the flow is too strong or if you prefer the room to evenly cool down.
How noisy is it? Obviously the quieter, the better.
Does it have a sleep mode? This is essential if you like to sleep with the fan on. Some fans will either reduce the speed or reduce the noise to mimic a natural breeze so you can sleep easy.
Does it come with a remote control? Having a remote control, you will be able to control the settings without having to get out of bed or get up from the couch.
Does it have a timer? Some fans have a setting where you can choose a certain amount of time, e.g. 30 minutes or 1 hour, and the fan will switch off once the time passes.
For more information, check out our full guide to choosing a pedestal or tower fan.
Back to top
---
More shopping inspiration
Main image source: Getty
Deals and coupons for homewares and appliances:
Popular eBay coupon codes
| Last checked | Code description | Code |
| --- | --- | --- |
| 12 Jan 2021 | 10% off Coles shop with eBay Plus + FREE delivery | PLU**** |
| 6 Jan 2021 | 10% off New Balance, Apple, Panasonic and more with eBay Plus | PLU**** |
| 18 Jan 2021 | Up to 50% off Chemist Warehouse, Kathmandu, adidas and more | ******** |
| 18 Jan 2021 | Up to 50% off: Stocktake Sale | ******** |
| 14 Jan 2021 | Up to $200 off selected Dyson technology and bonus gift | ******** |
More guides on Finder