Best online private shopping clubs
Limited time, limited availability, limited membership. They're the three ingredients that make up online private shopping clubs, the mecca for high-end brands at low prices.
We're reader-supported and may be paid when you visit links to partner sites. We don't compare all products in the market, but we're working on it!
The premise for these "private shopping clubs" is simple: you sign up as a member and whenever a sale is on the horizon, the shopping gods send you an email or an iPhone alert warning you that something big is going down at a specific time and on a specific date.
You save the date, you get into work early, you hammer the refresh button until your fingers seize up and as the time ticks over, your page refreshes and a goldmine of designer labels and boutique wares appear – most of which are exclusive to the site. And all at rock bottom prices.
Similar to deal-of-the-day websites like groupon.com, each item has a time and stock limit, so you've got to hurry. (Window shoppers beware, this is an impulse buyers zone.) Despite the rush, there is an upside: you won't have to elbow the masses also eyeing those Jimmy Choo shoes in order to get them. Join now to shop your little heart out.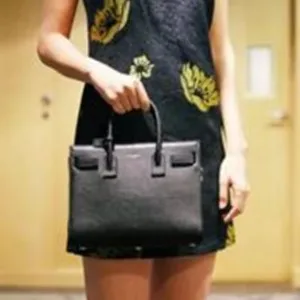 1. Reebonz

Chanel, Miu Miu, Coach? You'd be forgiven for thinking that at these prices, you've been given cheap knock-offs, but Reebonz assures that all sale stock (mainly bags and accessories) is the genuine deal.
Shipping on weekdays only between 9am and 5pm
Returns within 14 days, refund within 30 days.
Orders are normally delivered within seven business days.
---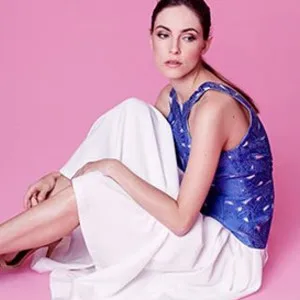 2. Brands Exclusive

It's laid claim as Australia's #1 online shopping club - and with good reason. It was one of the forerunners of the membership model and sells Australian and international labels (e.g. I Love Billy, Burberry, Gucci, Josh Goot) at up to 70% off the retail
First orders will incur shipping charges of $9.99 (metro), $10.99 (regional)
It takes two to four weeks for your orders to arrive
Refunds within 30 days. Faulty goods will be provided with a pre-paid shipping label.
Go to Brands Exclusive website View coupon codes for Brands Exclusive
---
---
4.Buyinvite
Hot on the heels of brandsExclusive is Buyinvite. It offers up to 80% off the RRP of its stock (think big brands like Hugo Boss and Armani and fun youthful lines by Roxy and Vans) and for every friend you invite you can earn $20 toward your next purchase.
Shipping? $9.95, unless otherwise stated.
When will you get it? 15 days after you place your order or 1-2 weeks after the sale closes.
Refunds? 14 day return for store credit. Faulty, short-shipped or unavailable items will be refunded within 72-hours of processing.
---
5.Ozsale
Australian brands at up to 80% off - like you really needed an excuse to visit this site. It sells a product every five seconds on its websites worldwide, so you're in good shop-a-holic company, my friend. If you think the threads look familiar, there's a reason.
Shipping? $9.95, unless otherwise stated.
When will you get it? Between 7-21 days.
Refunds? Change of mind within 21 days for store credit unless otherwise stated on the purchase page. Incorrect or faulty items are entitled to a refund.
---
6. Brandsfever
Cool brands, hot sales and another up to 80% off guarantee. Clearly we're paying too much at the register. Brandsfever specialises in more everyday, wearable find-it-at-Westfield brands like GAP, Fossil, Abercrombie & Fitch and Diesel.
Shipping? $4.90, or free for orders over $100.
When will you get it? One to four weeks from the sale closure day.
Refunds? Returns within 14 days for store credit.
---
7. HauteLook
8am Pacific Time (3am, Sydney) is when the sale begins at HauteLook. That's every day of the week. There's a smorgasbord of events (read, sales) on all the time so if you can't roll over in bed for first pickings, there'll still be plenty of designer labels on the virtual shelves for you to pick from when you do manage to crawl out from under the covers.
Shipping? From $22.95, charges based on weight.
When will you get it? Delivery times estimated at checkout.
Refunds? Returns accepted within 30 days and made easy via the online form.