Best office chairs in Australia 2020
We've read hundreds of user and expert reviews to find the five best office chairs available for your work-from-home set-up.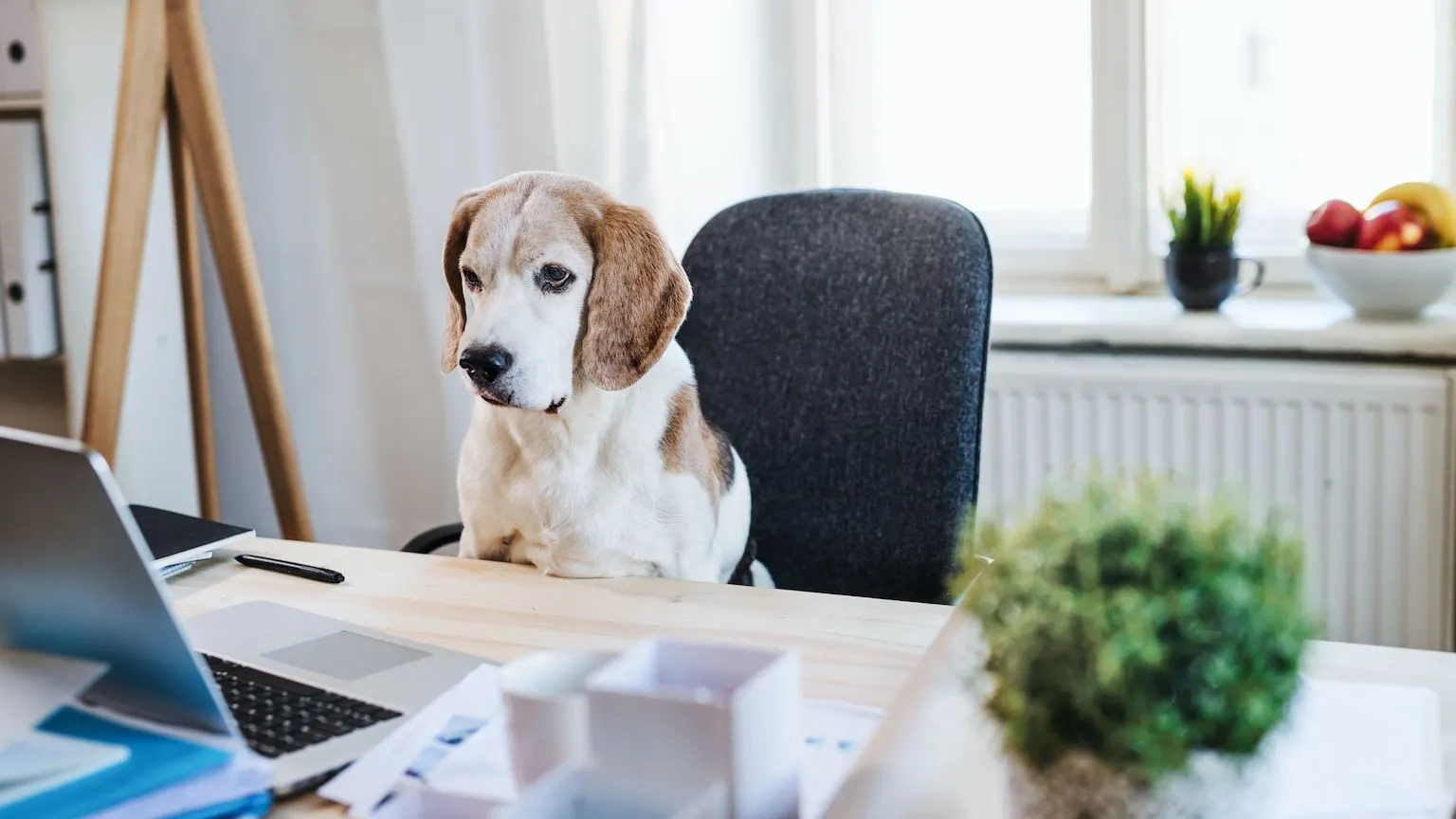 We're reader-supported and may be paid when you visit links to partner sites. We don't compare all products in the market, but we're working on it!
The best office chairs in Australia
How did we pick this list?
Our editorial team selected the products on this list based on actual customer reviews. For each category, we carefully selected parameters based on our research and identified the products with the highest review score within those parameters.
Best for small spaces: Artiss Office Chair Computer Chairs Executive Wooden Bentwood Leather Seat Black
Chair back isn't adjustable
Not particularly ergonomic
Average online RRP: $239.95
Buy at eBay
Why we chose it
If you aren't lucky enough to have a dedicated home office and need to make do with nooks and crannies around the house you'll want a leaner, sleeker chair. At 4.6 stars on Google from 148 reviews, the Artiss Office Chair Computer Chairs Executive Wooden Bentwood Leather Seat Black (fortunately it's more compact than its name) is far and away the most popular small-profile office chair in the country.
With a wooden frame and PU leather padding, purchasers repeatedly cite its stylish appearance as the standout feature. Depending on height settings the top of the seatback ranges from 77cm to a maximum height of 88cm, so it's easy to tuck away in a corner without it being obtrusive.
The chair back itself isn't adjustable, either heightwise or tilt, but most reviewers say it supports the lumbar well in its fixed position. If ergonomic factors are more important than style and size, you should look elsewhere, but if you primarily want a chair that won't get in the way, this is your best bet.
---
Best ergonomic office chair: Ergohuman Plus Elite V2 Mesh Office Chair
Extremely comfy
Highly adjustable
Extremely expensive
Quite bulky
Average online RRP: $749
Buy at eBay
Why we chose it
With a Google score of 4.7 from 47 reviews, the Ergohuman Plus Elite V2 Mesh Office Chair is the highest rated ergonomic chair available in Australia. But be warned: all that back support comes with a hefty price tag.
As you'd expect from a high-end chair focussed primarily on ergonomic design, nearly all reviewers cite comfort as the standout feature; numerous people even say they've had significantly less back pain since using it.
Just about every individual section of the chair can be adjusted for tilt and position, allowing you to customise it to your body's shape and size, and a nifty piece of design wizardry automatically shifts the lumbar support into position based on your body weight. If you'll be spending long days at the desk or are worried about undue strain on your back, neck and shoulders, this is your chair.
---
Best gaming chair: ThunderX3 TGC12 Gaming Chair
Reviewers praise the neck support
Adjustable arms
Bulky
Some people find the colour options to be too bright
Average online RRP: $269
Buy at eBay
Mwave Australia
Why we chose it
From more than 120 Google reviews, the ThunderX3 TGC12 Gaming Chair sits on an impressive 4.6 star rating. Although Noblechairs Epic Series Nappa Leather Black Gaming Chair has a similar score from many more reviews, we've given the honours to the ThunderX3 for one key reason: price. It's more than $800 cheaper. Given the two chairs offer a similar experience, it's hard to justify recommending the vastly more expensive option.
It's debatable how much gaming chairs actually help with gaming, but at the very least you'll look the part. The racing seat design is sleek and comfortable and it comes in appropriately garish colours. The chair extends all the way past your head, and firm padding around the neck is designed for comfort across lengthy play sessions.
The armrests are adjustable to cater for different playstyles (mouse and keyboard, or gamepad), and, although we'd probably advise against it, the chair is even designed to tilt back 180 degrees for quick power naps between matches. You'll be hard pressed to find a more versatile, comfortable gaming chair in this price range.
---
Best high-end pick: Milan Direct Eames Replica Leather Management Office Chair
Attaching the arms can be difficult
Not the most adjustable
Average online RRP: $265
Buy at eBay
Why we chose it
Holding an outstanding 4.7 rating on Google from over 80 user reviews, Milan Direct's Eames Replica Leather Management Office Chair is our pick for best high-end office chair. It's comfortable, stylish, and, though not exactly cheap, is far more reasonably priced than many chairs that offer far less.
While the back of the chair uses PU leather, the side you come into contact with is premium top grain leather. The polished die-cast aluminium frame is stylish and sturdy and comes with removable armrests. A gas-lift mechanism helps with adjusting the seat height and the chair can be swivelled 360 degrees.
Reviewers repeatedly praise its back support, stylish aesthetic, impressive build quality and overall comfort level.
---
Best budget pick: Milan Direct Mesh Back Drafting Chair
Good price
Can be used with a standing desk
Not much padding
Doesn't come with arms
Average online RRP: $129
Buy at eBay
Why we chose it
The best chair you can buy under $150 is the Milan Direct Mesh Back Drafting Chair.
Milan Direct's Mesh Back Drafting chair is the highest rated office chair on Google reviews available for less than $150. Sitting on 4.6 stars from 55 user reviews, it's good value, versatile and reasonably comfortable.
The cushion is made from high density memory foam so you'll be able to stay seated for longer stints, and the breathable mesh back means you won't get clammy and hot during the summer months.
Do be warned, though: it's designed to be able to be used with tall standing desks, so its minimum height setting is also slightly higher than average. If you're on the shorter side you might want to consider another option. For everyone else, it offers great bang for your buck.
---
Methodology
Our editorial team compared office chairs available at major retailers and online stores across Australia.
We examined hundreds of customer reviews and ratings and compared these with professional reviews and our own personal experience.
The products on this list are chosen by our editorial team and are not selected based on commercial relationships.
How to compare office chairs
When choosing an office chair, consider the following factors:
Price
You don't always get what you pay for. Particularly in the gaming chair category and with designer furniture, be on the lookout for markups associated with aesthetic features and high-end brand names.
Comfort and ergonomics
No matter how much of a bargain a chair is, if it's uncomfortable or painful to sit in it's not the right chair for you.
Purpose
What do you need this chair for? Short bursts of work in a corner somewhere? Lengthy spells in a dedicated office? To help alleviate existing aches and pains? For work and recreation? Try to match the chair with its intended use.
Where to buy an office chair
More guides on Finder