Finder makes money from featured partners, but editorial opinions are our own.
Best office chairs in Australia
We've read hundreds of user and expert reviews to find the 10 best office chairs for your set-up at home.
The best office chairs in Australia
An office chair provides a comfortable and supportive seat while you work, allowing you to be productive and efficient. But with so many different types of office chairs, it can be difficult to determine the best option for you.
When choosing an office chair, it's important to consider comfort, ergonomics and adjustability.
Comfort should be the number 1 factor – after all, no one wants to sit uncomfortably for hours on end. Once you've established your preferred level of comfort, you can start looking into other features.
Ergonomics refers to how the chair's design supports the body's natural posture and reduces strain on muscles and joints. This is especially important if you plan to use your chair for extended periods.
Lastly, features such as height adjustment and armrests are important for achieving a good fit between the user and their office chair. You can customise the size and height of the chair until it feels just right.
For this list, we evaluated numerous office chairs from brands such as ErgoTune, Artiss, Secretlab and more. We picked models based on customer reviews and ratings and considered each model's key product features, bringing you what we believe are the 10 best office chairs you can buy right now in Australia.
Read more detail on our methodology below.
Best overall office chair
Pros
Ergonomic
Comes with a 30-day trial
Cons
A bit bulky
Some wish the cushioning was thicker
We picked the SIDIZ T50 as the best office chair you can get right now in Australia. It has a rating of 4.4 out of 5 stars on Amazon from over 500 customers.
Featuring an ergonomic S-curve design, the T50 is sleek and provides superb spine support for a healthy sitting position. It is made of solid, high-quality material to ensure stability and support while you work. The T50 is also customisable. It tilts forward so you can adjust the seat slope, with various seat adjustment options and movements for any preference.
Customers praised the chair's ergonomic design, ease of use and durable build. The tilting mechanism is easy to adjust while the S-curve design offers impressive support to help reduce back pain. The brand also offers a 30-day free trial so you can return the chair if it doesn't meet your requirements.
---
Best ergonomic office chair
Pros
Impressive lumbar support according to reviews
Easy to recline
Cons
Pricey
Wheels occasionally squeak
The ErgoTune Supreme Ergonomic Office Chair is what we recommend if you're looking for the best ergonomic chair in the market. On Amazon, it has a rating of 4.5 out of 5 stars.
It features adjustable armrests and a headrest for ultimate support. The GyroBrace 5D armrests pivot freely and offer 5 levels of adjustments while the TriTune 3D headrest supports the head and upper back.
The chair is made of hybrid mesh material for all-day comfort and has 11 points of adjustments as well as lumbar support to keep your body in a natural and supported position. This also has TrueTilt technology so you can calibrate both recline angle and tension and use the chair however you want it.
At over $700, this office chair is pricey. But if you're looking for a sturdy and comfy ergonomic chair, this is one of the best options to get online.
---
Pros
Breathable
Curved back for support
Cons
No recline adjustment
No headrest
For the home office, we chose the Flash Furniture Mid-Back Mesh Swivel Ergonomic Task Office Chair as the best option. It has a rating of 4.3 out of 5 stars on Amazon.
This stylish office chair has a ventilated S-curved back for lumbar support and breathability, plus padded armrests for comfort and a lever so you can adjust the height of the seat. When not in use, you can flip the armrests to free up more space.
Numerous buyers were impressed by the chair's durable build, ease of use and smooth adjustment mechanism. While it doesn't offer tons of adjustments for better ergonomics, it's a decent option for home offices.
The mesh material adds breathability. The wheels also roll around smoothly while the height adjuster offers plenty of levels to accommodate various heights. However, this doesn't have a headrest or recline adjustment feature.
Today's Flash Furniture Mid-Back Mesh Swivel Ergonomic Task Office Chair deals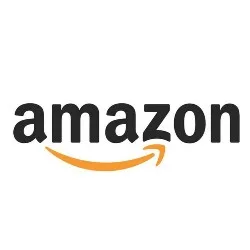 13% off Flash Furniture Mid-Back Mesh Swivel Ergonomic Task Office Chair
---
ErgoTune Classic Ergonomic Office Chair
Best office chair for lower back pain
Pros
Hybrid mesh design for all-day comfort
Comes with a 12-year warranty
Cons
There are cheaper options in the market
Not the best option for small spaces
Buy now
Check manufacturer website for current RRP and availability
ErgoTune's Classic Ergonomic Office Chair is our pick for the best office chair if you have lower back pain. On Amazon, it has a rating of 5 out of 5 stars.
It comes with a built-in ATLAS lumbar support to reduce lower back pain when sitting for long periods. It is also made of Duraweave mesh material for added comfort and breathability.
This has 4D armrests that can be moved up-down, left-right, in-out and forwards-backwards. You can adjust the height and width of the armrests to support your elbows and arms. And just like the Supreme model, this has TrueTilt technology for calibration of both angle and tension for proper posture and comfort.
---
Pros
S-curve design for support
Adjustable height
Cons
Basic
Wheels feel a bit flimsy according to some
We picked the ALFORDSON Mesh Office Chair as the best budget office chair. It has a rating of 4.2 out of 5 stars on Amazon.
An affordable option for casual use, this ALFORDON mesh office chair is made of A1 class mesh and a heavy-duty chrome base with TUV-certified casters. It claims to carry up to 180kg and is designed with 40–50cm seat height adjustments.
To keep it minimal, this has a non-headrest design and height-adjustable support to set your shoulder free for easy movement. The armrests are also retractable so you can easily fit the chair under your desks. The castor wheels run smooth, but some customers said they feel a tiny bit flimsy.
Today's ALFORDSON Mesh Office Chair deals
---
Best office chair for small spaces
Pros
Easy to assemble
Value for money
Cons
Some found the back angle too straight
Not as breathable as mesh options
The Artiss Executive Wooden Office Chair is our pick for the best office chair for small spaces. It has a rating of 4.2 out of 5 stars on Amazon.
It's a stylish premium office chair with a wooden seat frame and a cushioned back and seat support. It has a soft black leather seat that exudes elegance and comfort. The chrome base is also corrosion-resistant while the castor wheels are smooth.
Many customers loved that the seat hugs the body, making it ideal for long hours of sitting. The high back design also helps ease back pain while supporting your posture. The tilt and height are adjustable and the seat rotates 360 degrees to face any direction. But because it's made of PU leather, it's not the most breathable option out there.
---
Best office chair for better posture
Pros
Sleek, space-saving design
Breathable
Cons
Max capacity is only 113kg
Expensive
With a rating of 4 out of 5 stars on Amazon, we recommend the Hbada Ergonomic Office Chair as the best option for better posture.
This office chair offers double lumbar support for a customised ergonomic sitting position that relieves fatigue from sitting for a long time. The seat cushion is thick and soft for added comfort while the flip-up arms offer arm support and a space-saving design for small spaces.
Apart from being a sleek office chair, this has a rocking leisure function for convenience. Simply push in to lock in an upright position and pull out to activate the rocking motion. The chair's base is also durable and sturdy with a max capacity of about 113kg. It doesn't have a headrest but its curved design provides enough support to prevent neck strain and stiffness.
---
Best office chair for gaming
Pros
Superb lumbar support
Tons of fancy and handy features
For the best office gaming chair, we selected the Secretlab TITAN Evo 2022. This chair is also one of our picks for the best gaming chairs available right now in Australia.
The TITAN offers impressive lumbar support, a sleek head pillow and an anti-counterfeit NFC tag on the back of the chair so you can check its authenticity. The brand also reused several high-end features from its other models such as the easily adjustable 4D armrests.
This model comes in a few sizes, from small to XL (though you have to fork over an extra $110 for this size). There is also a premium Napa leather version, but that's over $1,300.
Overall, this is a great gaming office chair with tons of fancy features to make your gaming experience as comfy as possible. It's expensive, though.
---
Best office massage chair
Pros
Won't break the bank
Comes with a detachable neck pillow
Cons
Leather cover feels cheap according to some
Not breathable
The Advwin Massage Office Chair is our pick for the best office massage chair. This has a rating of 4.5 out of 5 stars on Amazon.
This office chair features a high-back, padded-cushion seat and a detachable U-shape neck pillow for ultimate comfort. It also offers decent lumbar support for your back while the massage function helps you sit straight with the correct posture, easing pain and tiredness as you sit.
According to reviews, this office massage chair is easy to assemble and comes with sturdy parts. The construction also looks sleek and can fit executive environments and home offices. People loved that massage function can be adjusted depending on their preferred intensity level. It has a maximum weight capacity of 180kg, making it suitable for various people. But because it has leather upholstery, it's not the most breathable massage chair there is.
---
Best office chair under $300
Pros
Has a rocking function
Adjustable seat height
Cons
Difficult to assemble
Not everyone might like the racing-seat design
For the best option under $300, we recommend the OneX GX3 Gaming Office Premium Chair, which has a rating of 4.6 out of 5 stars.
Featuring a racing-seat design, this gaming office chair has a leatherette upholstery with a carbon pattern for style and durability. It is ideal for sitting for 8 hours and beyond, perfect for those intense gaming sessions and busy work days.
The chair has a maximum load capacity of 125kg and features a gas-lift height adjustment. There is also a 180-degree reclining function and a rocking function. Many customers said it's comfortable while providing decent lumbar support for the lower back. However, assembly takes about 30 minutes or so.
---
Save on office chairs with these deals and discounts:
---
Amazon prices last updated on 6 December, 2023 at 11:00 pmeBay prices last updated on 6 December, 2023 at 10:15 am
---
How did we pick this list?
15+
Brands considered
76
Products compared
10
Best products chosen
Why you can trust our picks
To find the 10 best office chairs you can get right now in Australia, our team evaluated numerous options from Amazon. We examined office chairs from the following brands:
Advwin
ALFORDSON
Artiss
AUSELECT
DRAGONN
Ergolux
F HOMEFUN
JL Comfurni
noblechairs
Oppsbuy
Sihoo
Ufurniture
SIDIZ
ErgoTune
Flash Furniture
We then narrowed down our selection based on customer ratings and reviews as of December 2022. We considered each model's key product features, including design, weight capacity, support and value for money. For the best cheap category, we examined office chairs under $150.
We value our editorial independence, basing our comparison results, content and reviews on objective analysis without bias. However, Finder may receive compensation when you click some links on our site. Learn more about
how we make money from our partners and why you can trust our guides
.
How to compare office chairs
When choosing an office chair, consider the following factors:
Price
You don't always get what you pay for. In the gaming chair category and with designer furniture, be on the lookout for mark-ups associated with aesthetic features and high-end brand names.
Comfort and ergonomics
No matter how much of a bargain a chair is, if it's uncomfortable or painful to sit in, it's not the right chair for you.
Purpose
What do you need this chair for? Short bursts of work in a corner somewhere? Lengthy spells in a dedicated office? To help alleviate existing aches and pains? For work and recreation? Try to match the chair with its intended use.
Frequently asked questions
Where to buy an office chair