We're committed to our readers and editorial independence. We don't compare all products in the market and may receive compensation when we refer you to our partners, but this does not influence our opinions or reviews. Learn more about Finder.
Must read: Looking for the best non-bank business loan?
There's no single loan that's best for everyone as all our needs are different - and what's best for you might not be best for someone else. Keep in mind that we don't compare every product in the market, but we hope that our tools and information will allow you to compare your options and find the best loan for you.
Non-bank business lenders often provide businesses with added flexibility as they're privately-owned institutions that aren't subject to the confinements of a banking licence. They do however still have to conform to the same regulations, so they're no less safe to borrow from. Non-bank lenders also get their funding from numerous sources that offer better flexibility and options, making non-bank business loans increasingly preferable among Australian businesses.
If you're thinking about looking for business financing, don't limit your options to regular banks. It's better for your business to consider all of the options available, especially if these options can provide you with more competitive rates, fees, loan conditions and customer service.
Expert overview: Four things to know about getting a business loan from an alternative lender
The number of alternative business lenders has grown considerably in recent years, giving you more choice than ever.
A lot of non-bank lenders are also neobanks, meaning that they are completely digital, and applications for business loans are made entirely online.
These loans can be both secured and unsecured and are available for amounts up to $1,000,000. Terms differ but are usually between three months and five years.
To qualify you will need to meet a minimum revenue requirement (set by the lender) and have been operating for a set amount of time.
Compare a range of non-bank business loans
Valiant Finance works with a large panel of lenders that can help you find a loan for your business.
Access to 60+ lenders

Dedicated credit specialists

Various loan options available
---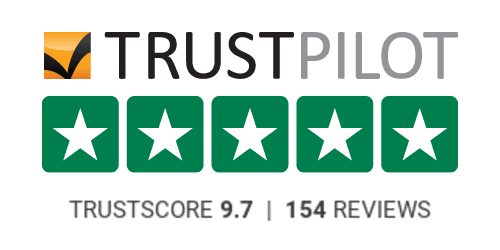 Valiant Finance works with a large panel of lenders that can help you find a loan for your business.
Access to 60+ lenders

Dedicated credit specialists

Various loan options available
---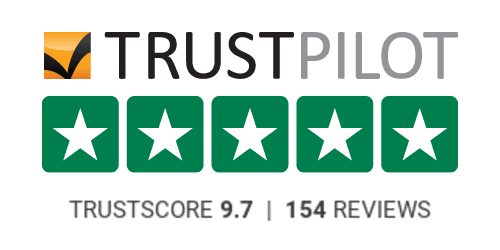 What types of non-bank business loans are available?
Line of credit. This is a revolving loan, such as a credit card or overdraft, that allows you to withdraw funds up to a maximum limit. As you pay back the loan, you regain access to your funds.
Short-term loan. This is an up-front lump-sum loan with a fixed repayment schedule ranging from 3-12 months.
Unsecured loan. This type of loan doesn't require you to attach assets as security for your lender. It could be a term loan with a fixed repayment schedule or a line of credit.
Secured loan. This type of loan requires you to attach assets, such as home or business equity, as security for your lender. It could be a term loan or a line of credit.
Bad credit business loan. Individuals with bad credit history can qualify for this loan, although interest rates will likely be higher. Bad credit loans may also require asset security.
How to find the best non-bank business loan
There is no one "best" business loan on the market, as it will depend on your particular situation. However, keep the following in mind when weighing up your options:
Can my business afford it? As the most important factor in your decision making, be well aware of all loan costs as well as your repayment ability over the next few months.
What's the interest rate? Make sure you know the difference between fixed and variable interest rates and how they can impact your business. Also be cautious of variable interest rates that may exceed your repayment ability.
What's the comparison rate? This combines the loan's interest rate, fees and other charges into one single percentage to help you better compare your options.
What are the fees? Be aware of one-off fees such as application fees, exit fees and termination fees. Other charges include ongoing fees such as service and advance fees.
How will I repay the loan? Lines of credit don't have fixed repayment terms, but lump-sum term loans do and will usually cost you the loan amount plus interest over the loan's term. Also, keep in mind that lenders are usually more flexible with repayments for business loans than personal loans, so check your lender's repayment terms before applying.
Secured or unsecured? The difference between a secured and unsecured business loan is huge, with one requiring you to put up assets as collateral for the lender while the other has no such requirement (usually meaning higher rates). The right choice depends on your particular situation.
Have you weighed up the pros and cons of borrowing from non-bank lenders?
Flexible rates. Non-bank lenders are privately-owned institutions, which enables them to be flexible with rates and fees.
Customer service. Non-bank lenders usually have better customer service than regular banks. This includes better service, better communication and quicker decision-making.
Fewer loan conditions. Generally, non-bank lenders have fewer loan conditions than larger banks, which is a result of the lack of centralisation with decision making. Also, a large portion of non-banks don't require real estate as security, which is a huge advantage for Australian businesses.
Inconsistent rates. Rate flexibility is a double-edged sword, which may mean rate volatility. Since non-bank lenders have several sources of funding, they may or may not pass rate cuts on to consumers.
Vulnerability. Non-bank lenders are vulnerable in times of economic downturn due to their dependance on a steady economy and their difficulty accessing capital during these times.
What pitfalls do you need to avoid?
You should always be cautious of debt. Avoid borrowing too much money and learn exactly how much debt your business can handle. Also, try not to apply for amounts that exceed your business needs.
Understand all the fees involved, including one-off and ongoing fees, and be aware of interest rates that exceed the market rates as well as your ability to repay.
You should also be cautious of applying too many times for credit products. Applying and getting rejected for loans will negatively affect your credit history and your ability to be accepted for future loans. Take your time weighing up your options and apply only when you meet all eligibility requirements set out by your lenders.
Non-bank business loan providers we compare
FAQs
Picture: Shutterstock
More guides on Finder