Best NBN plans for April 2021
After analysing over 600 plans from 40+ providers, we found Vodafone's NBN Essential Plus plan to be the best NBN deal this month.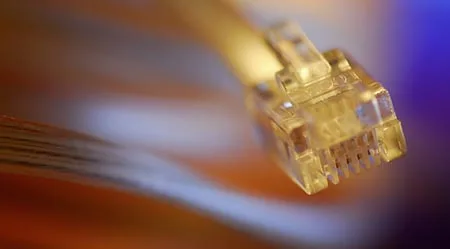 We're reader-supported and may be paid when you visit links to partner sites. We don't compare all products in the market, but we're working on it!
Our picks for the best NBN plans right now
The best overall NBN plan
Vodafone NBN Essential Plus
46 Mbps Typical evening speed
Unlimited Data
$65 per month Min. total cost of $245
Vodafone combines attractive pricing for its core standard NBN plan with 4G fallback for when the network isn't doing what it should. As a month-to-month plan you're not tied down to a provider for any length of time, meaning you can play the NBN value market as rapidly as you want to.
Here are our runners up
TPG NBN50 Unlimited
Finder Award
46 Mbps Typical evening speed
Unlimited Data
$69.99 per month Min. total cost is $199.94 for the first month
Belong NBN Standard Plus Broadband Unlimited 1 Month
Green Company
40 Mbps Typical evening speed
Unlimited Data
$70.00 per month Min. total cost is $130.00 for the first month
Best cheap unlimited NBN deal
Tangerine NBN Standard
21 Mbps Typical evening speed
Unlimited Data
$44.9 per month Min. total cost of $44.9
With a 14-day free trial and unlimited data on sale for under $50 a month for the first 6 months and no activation fee, Tangerine's NBN Standard deal is great value for those who need constant access at a regular speed.
The plan reverts to the original price of $59.90 after the first 6 months, giving you plenty of time to assess the quality of the connection and whether you're happy to stay with it for the long haul.
Best NBN plan with a data cap
Future Broadband 500GB NBN 50
47 Mbps Typical evening speed
500GB Data
$69 per month Min. total cost of $124
Opting for an NBN plan with a data cap isn't always the best way to save, because there's a fair number of plans that provide unlimited data at similar price points. But if you're not a heavy data user, these data capped plans can have their appeal. Future Broadband's NBN 50 plan stands out thanks to its slightly higher evening speeds and the ability to store up to 5,000GB of unused data if you rollover unused quota each month.
Or consider building your own NBN plan:
Aussie Broadband 25/10 500GB – Build Your Own NBN Plan
22 Mbps Typical evening speed
500 GB Data
$65.00 per month Min. total cost is $65.00 for the first month
Best Fast NBN plan
Tangerine XXL Boost Unlimited
83 Mbps Typical evening speed
Unlimited Data
$74.9 per month Min. total cost of $74.9
Savings on Fast plans are hard to come by with most NBN providers sticking to familiar price points, but Tangerine is going further than most with a 6-month discount on its plan pricing for new customers, a 14-day trial period and no ongoing commitment.
After your first 6 months, the plan goes back to its original price of $89.90 a month.
Best Superfast NBN plan
MyRepublic Unlimited NBN 250/25 Mbps
150 Mbps Typical evening speed
Unlimited Data
$109 per month Min. total cost of $109
The big appeal point for MyRepublic's Superfast plan is the low price point, made even more appealing with our exclusive FINDER50 code that scores you a $50 account credit.
If you're looking to get onto a higher speed NBN tier there's still not much that touches MyRepublic's plan, although its typical evening speeds aren't the fastest. You can opt to go on a month-to-month or a 12 month contract.
Keep in mind that with NBN Superfast plans, there is a catch. They're not available for all usage types. Currently only FTTP and most HFC connections are capable of getting these NBN 250 plans, so you'll need to check your address and connection technology if you want faster NBN.
Best Ultrafast NBN plan
Aussie Broadband 1000/50 Unlimited
215 Mbps Typical evening speed
Unlimited Data
$149 per month Min. total cost of $149
If you've got a real thirst for the highest possible NBN speeds and your NBN tech supports it, Aussie Broadband's NBN 1000 deal is solid. Its Ultrafast plan comes with unlimited data, as well as the promise of the "best possible" typical evening speeds.
Aussie Broadband also has locally based support staff, which means you can contact them easily. This is a big advantage currently, with many other support teams from other companies being impacted from the coronavirus pandemic and being quite hard to reach.
Why trust our picks?
Each month, our tech expert Alex Kidman scours through the multitude of NBN plans available in our Broadband Plan Finder™ to find the best deals in the market. With over 20 years of experience writing for more tech websites than you can count on both hands, you could say Alex knows a thing or two about the Internet. While we know there's no such thing as one best plan to suit everyone, our six expert picks (and a couple of honorable mentions) will help narrow down the best NBN plan for you.
How to find the best NBN plan
It can be confusing when you're trying to compare NBN plans if you're not totally familiar with all the technical jargon, but for most users we find you can simplify the process massively by simply answering the following questions:
Do you have a provider preference?
The NBN delivers broadband equally to all without bias or preference, but many of us are comfortable with known brand names, or have existing mobile or telco deals that can be bundled in with a fresh NBN connection. However, there's often an element of the lazy tax at play here, because the big incumbents often rely on customers sticking with them regardless. If you want to save money on your NBN connection, it's well worth looking around the smaller and hungrier competitor brands.
Do you need a new modem?
If you're connecting to the NBN for the first time, or if you've had your existing modem for a while, chances are high that you'll need a new modem. If you're just switching between NBN providers, you could probably save by sticking to your current modem. Check the total minimum cost of a plan, especially for month-to-month plans. If it's higher than the plan cost, then the cost of the modem is probably included – either that or they're charging an activation or switchover fee
What speeds do you need?
This is a more detailed topic which we've expanded on in further down in the guide, but consider how many users will access your service and what they'll do. If you're a single person who only skims emails once a day then a Basic I plan is fine, but a bigger family that loves Netflix streaming and online gaming will probably need something faster.
What speeds should you expect?
Here, you're stuck with less "choice" and more "reality of the NBN build", with those on Fibre to the Premises (FTTP) having the widest range of choice, followed by Hybrid Fibre Coaxial (HFC NBN). The precise nature of your connection will limit your speed choices, and if you enter your address into our Broadband Plan Finder™, you'll only be shown NBN plans that are available for your premises. What you want to look at here is the "typical evening speed", because that's usually when the NBN is busiest. Some providers offer cheaper plans, but it's often at the cost of a low typical evening speed.
How much data do you need?
This is entirely personal; if you only go online very intermittently then a plan with a capped data quantity might be fine to save a few dollars. The reality across most NBN plans is that unlimited data has fast become the norm even for lower cost plans, and buying an unlimited plan does bring with it peace of mind. You quite literally cannot go over the limit, after all.
Are long contracts worth it?
Anyone who's had to sign up for an Internet plan in the last decade probably got signed up for a 12- or 24-month contract, and you might think that's the same for NBN plans. However, the vast majority of plans offered these days are instead on a rolling month-by-month basis, which makes it super easy to switch providers if you're unhappy for any reason. The one reason you may want to consider a longer term plan is if your provider is willing to cut down or eliminate connection fees or the cost of a new NBN-ready modem if you need one. If you're planning to stay with that provider for the length of the contract anyway that could represent a significant saving.
How much do you want to pay?
Yeah, we know. "As little as possible" is the answer everyone gives. While you shouldn't overpay for your NBN by any means, setting a budget will let you balance that cost against your needs. If you're going online solo and briefly, a cheap plan is fine, but again if your needs are more extensive, allow more in your budget to make sure you get a plan that really satisfies your desire for fast broadband.
With those questions answered, you're ready to compare NBN plans to find the best one for you.
What's the best NBN speed for me?
There's no hard and fast rules here, but when considering your NBN speed needs, one way to measure up is to consider how many users will be accessing your service, and what they'll be doing.
Compare NBN plans below to find the best one
You can filter your results in the table below to find an NBN plan that best matches your needs.
Get the best deal on your Internet plan