Best meal delivery and meal kit service
Looking for the best* meal delivery and meal kit services? Find 5 popular options
We're reader-supported and may be paid when you visit links to partner sites. We don't compare all products in the market, but we're working on it!
With well over 35 meal delivery services available in Australia, it can be hard to choose which one is right for you. Some of them you may not even know about yet. That's why we've done the hard work for you and researched all the meal delivery and meal kit services available in Australia.
Whether it's due to fabulous marketing, excellent customer feedback or just a great product, a handful of these meal delivery services are definite favourites. Catering to a wide variety of diets, palates and budgets, these meal delivery services (MDS) aim to take the pain out of cooking and inject some joy back into mealtime. Each company is passionate about its concept and wants to help make weeknights easier and dinners more enticing.
It's hard to choose just a few out of many. Most meal delivery services offer good fresh ingredients, often with their own twist on recipes and meals. Increasing competition in this market also means that every food delivery service needs to be on top of its game, which is only good news for customers.
View our comprehensive guide to meal delivery services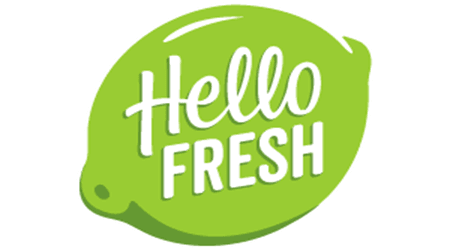 If you've been toying with the idea of joining a meal delivery service, you will have no doubt heard of HelloFresh thanks to its very successful marketing campaign in Australia.
Founded by MasterChef finalist and business graduate Tom Rutledge, HelloFresh offers "everything but the chef" in its meal kit delivery service.
With a mission to make it easier for people to cook delicious, healthy food at home, HelloFresh has helped transform the way Australians eat.
Order between three and five meals a week for two to four people, or a family of two adults and two children. When your food box arrives is up to you, and delivery is free of charge. There are offers for first-timers who sign up to the flexible subscription service and no contracts means you can cancel at any time.
Each meal kit comes in an insulated cardboard box and includes recipe cards replete with images of the finished dish so you know what to aim for and all the ingredients you'll need to make each meal. Herbs and spices are also included. The only thing you'll need are a few pantry staples, usually oil, flour, sugar and milk.
Each meal can be whipped up within 30 minutes, which means they're quick and easy to make after a long day at work.
Stand outs: Great options for families. Locally sourced, seasonal ingredients in exact quantities helps reduce household food waste.
Let downs: Some options for gluten-free diners, but nothing for severe food allergies.
Price: $69.95 for a two-person, three-meal per week box.
---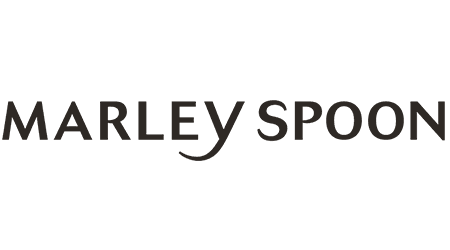 The team behind Marley Spoon believes food should be a shared experience.
From the great chefs sharing their recipes to the conversations you share at the dinner table, food should be more than just nutrition and cooking should be something you look forward to in the evening, not dread.
By providing you with market fresh produce straight to your doorstep, Marley Spoon removes the mundane shopping experience, leaving you time to enjoy cooking your meals.
Easy-to-follow recipe cards make life simpler and show you how to prepare delicious meals in half an hour.
Marley Spoon's concept is very similar to other food box services. Choose from a two or four-person box, then choose the number of meals you require for the week. There are a range of meal options to choose from including meat, fish, vegetarian and the low-calorie Healthy Choice line.
Current recipes are available to browse before you place your order and you can customise your menu when you log in.
Each meal is conveniently packaged in its own brown bag containing all the ingredients for that recipe so that you don't have to decipher which ingredients go with which meal. There's also a "cooking hotline" for extra guidance when putting together your meals.
Marley Spoon delivers to Sydney, Melbourne, Canberra, Adelaide, Wollongong, Brisbane, Gold Coast and the NSW Central Coast.
Stand outs: There's a focus on sustainability, from the food sourced through to the packaging, which is fully recyclable. Food waste is kept to a minimum with exact portions delivered with every meal kit. A fruit box is also available to order as an extra.
Let downs: Fewer vegetarian options when compared with meat options.
Price: $69.90 for a two-person, three-meal per week box, with free delivery.
---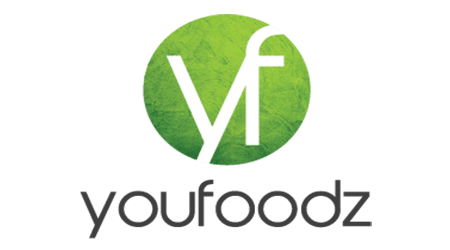 It's hard to resist a meal delivery service that does it all for you. Youfoodz offers a flavoursome menu that's also good for you, even the delicious chocolate snacks.
All the meals are served in single portion containers. You order how many you'd like for the week, or you select a meal plan and Youfoodz does the choosing for you.
Ideal for those with a busy lifestyle, your meals are delivered fresh every week and come in an insulated box. Meals can be kept in the fridge for 7-9 days, and although they can be frozen, Youfoodz encourages customers to eat them fresh to soak up all the goodness.
A wide range of food allergies are catered for by using the filter function on the menu page. A good variety of meal plans are on offer including Weight Loss, Clean Eating, Muscle Gainer, Veg Out and Summer Faves. There's even an option to build your own meal plan if you'd prefer to be in control of your menu.
Stand outs: Excellent choices for those with food allergies and intolerances. Clean eating options and good meal plans.
Let downs: The filter function on the main page could be clearer. The plastic cover on each meal, although BPA-free is not recyclable.
Price: $99.95 for a five-day meal plan for one person, consisting of 10 meals.
---
Dinner Ladies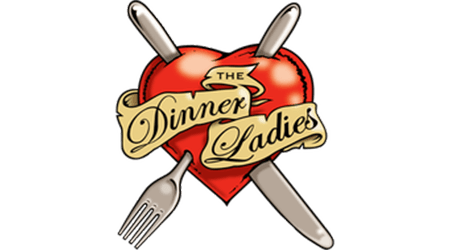 In 2007, Katherine Westwood and Sophie Gilliatt came up with the idea of preparing wholesome family meals for time-poor mums. They started their enterprise in Katherine's backyard on a converted trailer and two camp stoves.
On Mondays they'd buy the ingredients, cook it on Tuesdays and take turns every week to do the delivery run while the other fed and washed the kids. It was a match made in heaven.
Initially, their delivery area was in some areas of Sydney. Today, Dinner Ladies serves in a number of cities and regional towns in NSW, ACT and VIC.
Dinner Ladies offers a rotating menu of nutritious meals with some great gourmet options. The company caters well for large families and those with food allergies. Each dish on the menu is clearly marked for who it can be eaten by. And if you need something in particular, Dinner Ladies is happy to make it for you.
Meals come both fresh and frozen, depending on what you choose. There are breakfasts, soups, snack and desserts on the menu alongside the main meal options.
Stand outs: Dinner Ladies offers small, medium and large portion sizes for many of the dishes. They cater to a wide range of food allergies and are very kid-friendly.
Let downs: A pop-up on the website asks you for your postcode when you want to browse a different section of the menu. It would be good to see this only when you're ready to order.
Price: A meal for two ranges from $7 to $25. Delivery is $15 for orders between $100 and $200 and is free for orders over $200. Minimum order is $100.
---
The Cook's Grocer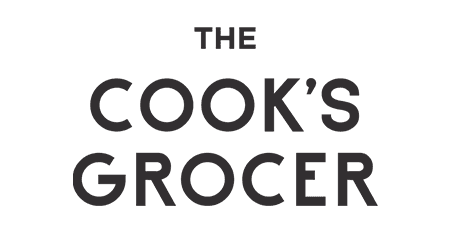 The Cook's Grocer is one of the very few meal delivery companies out there to offer a one-off food box, so it's a great way to trial this popular meal kit service.
Based in Sydney but catering up to the Central Coast and down to the Southern Highlands and the ACT, The Cook's Grocer prides itself on sustainability and using locally-sourced ingredients.
The company works with local growers and producers to offer a paddock-to-plate menu of the highest quality. The meat is sourced from ethical farms and all the chicken and pork is free-range and chemical-free. All seafood is Australian and sustainable.
As with many of the favourite meal kit services, each recipe is accompanied by step-by-step instructions and all the ingredients are perfectly portioned to minimise food waste. Meals can generally be made in 20-30 minutes, allowing you time to relax in the evening instead of slogging it out over a hot stove.
What's different about The Cook's Grocer is that it partners with some of Sydney's top chefs and nutritionists to create an impressive new menu every week so that you can enjoy restaurant-quality meals at home.
Choose from a box for two people, four people or a family of four with two children under 10 for smaller portion sizes. You can choose as little as two meals per week or as many as five, depending on what you need.
Stand outs: The focus on sustainability permeates through the menu. Having Sydney chefs to work with means the menu is always exciting.
Let downs: The limited delivery areas.
Price: $84 for a two-person, three-meal per week box, with free delivery.
---
Which meal delivery service is the best?
Whether you're ordering for one or for the whole family, there will be a meal delivery service to suit your needs. You can order one-off food boxes with some companies, while others will ask you to sign up for a flexible subscription. This means you will receive a food box every week and money will be deducted from your account until you formally cancel or note that you want to skip a box.
Always read the brand's FAQ to see how the company functions, and if in doubt, call them to determine if their food box is right for you. If decision-making isn't your strong point, why not try them all?
Compare meal delivery services
The products compared on this page are chosen from a range of offers available to us and are not representative of all the products available in the market. There is no perfect order or perfect ranking system for the products we list on our Site, so we provide you with the functionality to self-select, re-order and compare products. The initial display order is influenced by a range of factors including conversion rates, product costs and commercial arrangements, so please don't interpret the listing order as an endorsement or recommendation from us. We're happy to provide you with the tools you need to make better decisions, but we'd like you to make your own decisions and compare and assess products based on your own preferences, circumstances and needs.
More guides on Finder