The best steam irons for 2021
We take a look at the models that are most loved by consumers.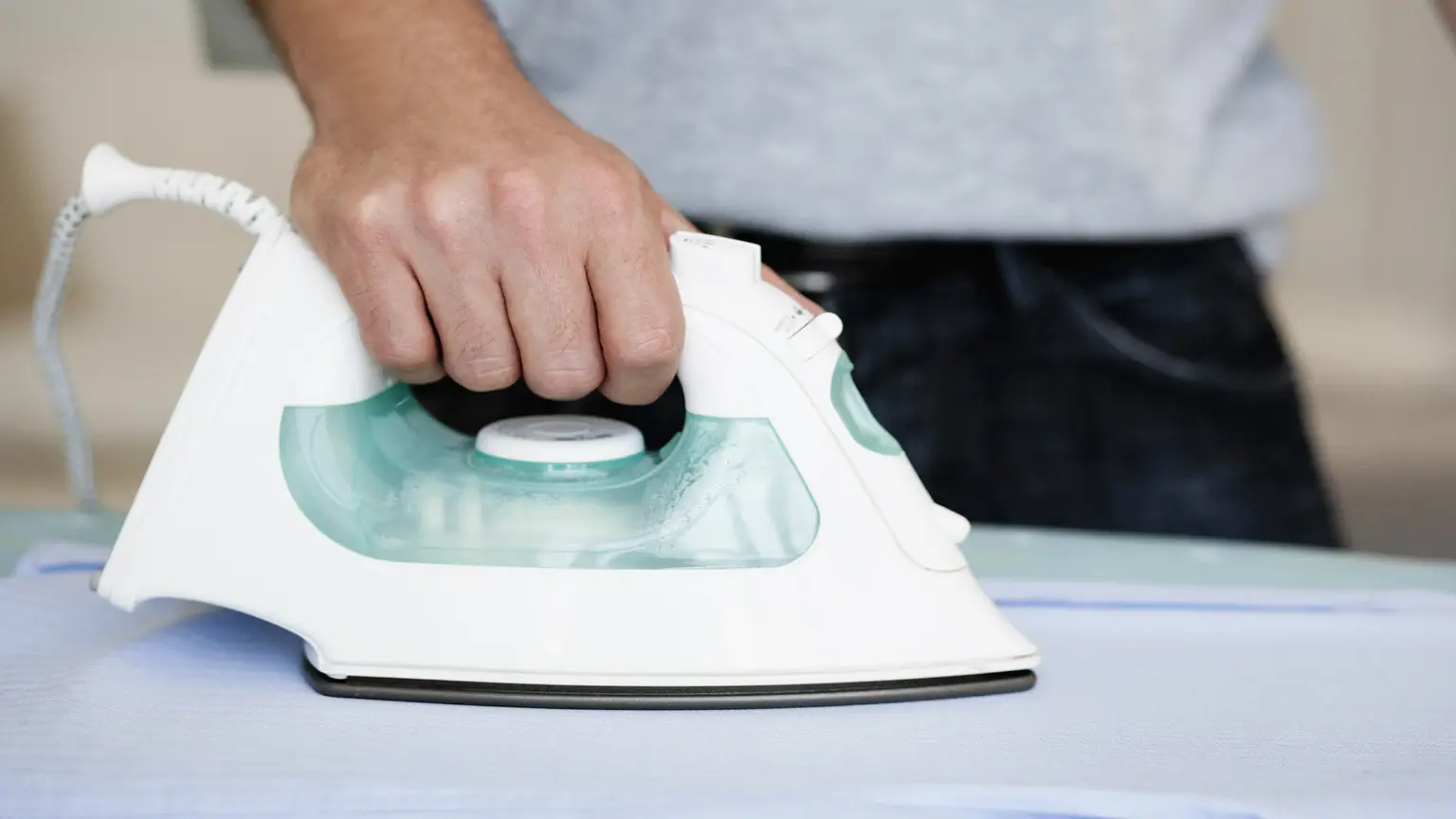 We're reader-supported and may be paid when you visit links to partner sites. We don't compare all products in the market, but we're working on it!
Though many of us consider ironing a major chore, the right steam iron can help to make the process a breeze by getting the job done quickly and efficiently. With so many models on the market, though, which ones can be considered a good investment?
To help you determine the most reliable models to shop, we've compared the customer ratings across high-volume small appliance sites The Good Guys and Harvey Norman. We found the steam iron models available across both stores and aggregated the scores buyers gave the products. Here are the ones that came out on top:
---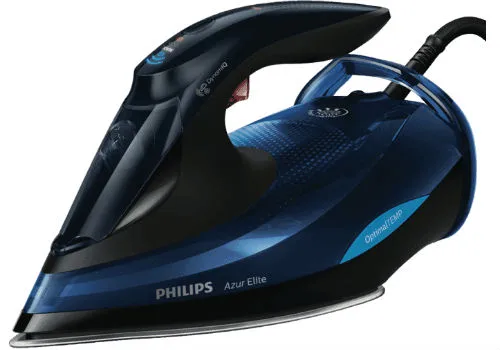 Overall customer rating: 4.6/5
RRP: $199
Best: All rounder
When it comes to innovation, the Philips Azur Elite Steam Iron is hard to beat. The OptimalTEMP technology allows you to iron everything from denim to silk without burning the fabric and without waiting for the temperature to adjust. The DynamiQ motion sensor also has the ability to detect whether the iron is in motion or standing still and will automatically release the required amount of steam needed to get your clothes ironed faster.
Switch between steam modes with a Max mode to blast stubborn creases and an ECO mode that saves up to 20% energy by using minimum speed constantly.
SteamGlide Plus soleplate features six layers of coating to ensure a non-stick, scratch-resistant experience.
Automatic switch-off engaged after two minutes if left resting on soleplate or after eight minutes if left on its heel rest.
---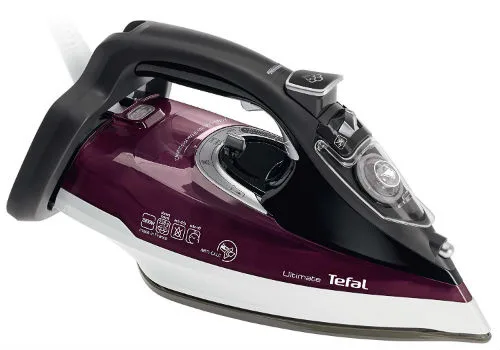 Overall customer rating: 4.6/5
RRP: $139
Best: For families
The Tefal Ultimate Anti Calc Steam Iron is a great choice for families or those who frequently find themselves with large piles of ironing. The continuous 55 g/min steam output paired with the 230 g/min steam boost makes the iron highly efficient at tackling your crinkled clothing quickly. The 350mL water tank also allows you to speedily make your way through your ironing without having to frequently stop to refill.
Limescale build-up is fed directly into the Anti Calc System and collected in a removable drawer at the rear of the iron for easy disposal.
Durilium Autoclean Technology creates a stain-free soleplate to ensure maximum steam efficiency.
Anti-drip function keeps your linen water stain free.
---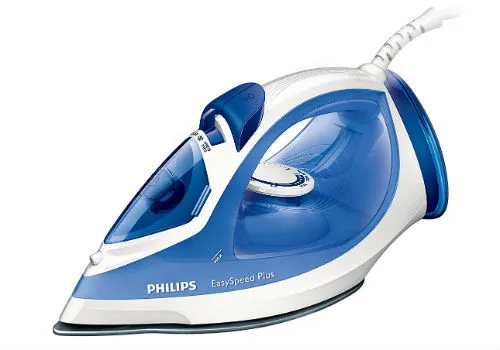 Overall customer rating: 4.5/5
RRP: $74.95
Best: Time-saver
If you're someone who really loathes ironing, the Philips EasySpeed Plus Steam Iron is for you. With a fast warm-up time, 110g steam boost to blast stubborn creases and consistent steam output, the EasySpeed Plus has been specially made to make fast work of your ironing. The iron also has a vertical steaming option to remove creases from garments while they're still on the hanger, so you don't even need to get the ironing board out.
Drip-stop system prevents leaking and water droplet stains.
A convenient extra-long 2.5m cord lets you easily set up your ironing station just about anywhere.
The built-in calc-clean function removes calcium build-up and limescale, meaning that you can fill the iron with ordinary tap water without seeing a decrease in function.
---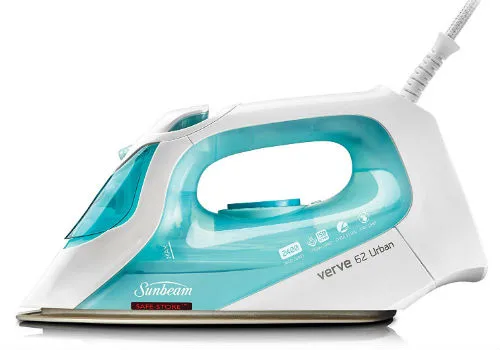 Overall customer rating: 4.5/5
RRP: $64.95
Best: For safety
When it comes to safety, the Sunbeam Verve 62 Urban Steam Iron is a great contender. Those familiar with the pain of burning themselves on an iron will likely appreciate the Safe-Store option which changes the heat strip from red to black so that you know when the iron is safe to handle and store. The non-stick Teflon soleplate also helps the iron to glide over all types of fabric with ease, preventing snagging or burning.
Extreme Steam Shot function produces a high-pressure steam shot from the tip of the soleplate to easily remove stubborn wrinkles.
Patented Dual Steam Chambers optimise steam pressure to penetrate clothing fibres faster.
Features anti-calc system, drip-stop system and a fine spray function.
---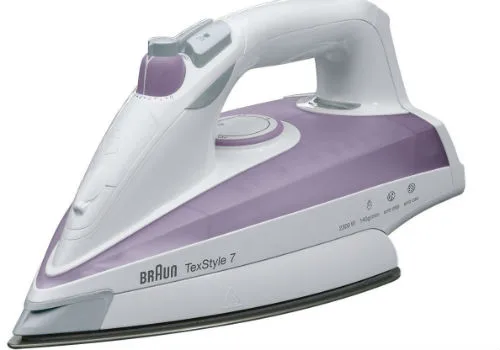 Overall customer rating: 4.3/5
RRP: $139
Best: For removing stubborn creases
Most ironing is done with the tip of a steam iron; however, most models only release a small amount of steam at this point. The Braun TexStyle 7 Steam Iron brings up to 140g/min of steam closer to the tip of the iron where you need it most. The iron also delivers full steam intensity out of three separate areas, making ironing overall quicker and more effective.
Can be used vertically to remove creases from hanging garments or curtains.
Large 400ml water tank lets you go longer between refills.
Auto shut-off occurs after 8 minutes in vertical position or after 30 seconds in a horizontal position.
---
What to consider when choosing a steam iron
While most steam irons will offer similar functions, not all models are up to the same standard. Here are some things to look for when you are comparing steam iron models:
Weight. Though a lightweight model is easy to manoeuvre while ironing, it also requires more downward pressure when you're using it. A heavier one will need less pressure, but may feel like more of a chore to use, so consider what's best for you personally before you buy.
Price. Steam irons typically range in price from $50-$150. While there are definitely models on the lower end of the price scale that are incredibly efficient, it's best to ensure that you're buying from a reputable brand. A cheap iron from a brand that you've never heard of is likely to be unreliable and the chances are higher that they will break or burn your clothes.
Auto shut-off. As with all electrical appliances, having an auto-off safety feature is always something worth looking out for. Models with this function will detect when they have been inactive for a certain period of time and will shut down to ensure that they don't spark a fire.
Self-cleaning. Steam irons see a build-up of calcium and limescale with use that can affect the overall efficiency. Anti-calc models or those with a self-cleaning system allow you to remove the deposits that would otherwise clog up the soleplate and steam valves.
Drip protection. In order to create steam, steam irons require water. Sometimes, though, this water can drip onto your clothing and may cause water stains on certain fabrics. Models with drip protection prevent this by stopping water from dripping through the soleplate.
Vertical steam. While not an essential feature, you may want to consider models that have the ability to vertically steam. This option allows you to steam garments while they're on the hanger and also lets you steam your curtains to remove creasing.
---
Main image: Getty
More guides on Finder