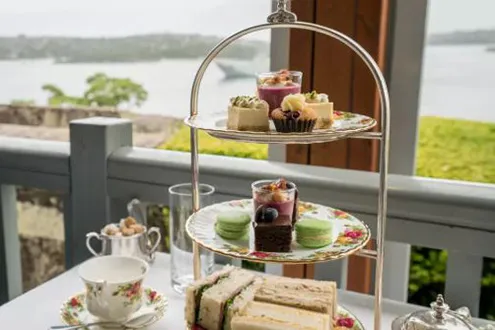 Best for views: Gunners' Barracks Sparkling High Tea
from RedBalloon
There's so much competition for high teas with views but Gunners' Barracks wins our vote for its sweeping 180 degree views of the harbour and it's million dollar location. The offerings might be standard but the view is definitely not.
Location: End of Suakin Drive, Georges Heights
Price: Morning tea ($40pp), traditional afternoon tea ($55pp), children's traditional afternoon tea ($40pp), sparkling afternoon tea ($60pp), champagne afternoon tea ($80pp).
Tea times: From 10am, daily
What we love about this place: Surrounded by bushland with impressive views over the harbour, it's difficult not to want to steal away to Gunners Barracks for any meal or occasion.
View details