Best heaters in Australia 2021
We've found 9 of the best heaters to help you keep your home warm this winter.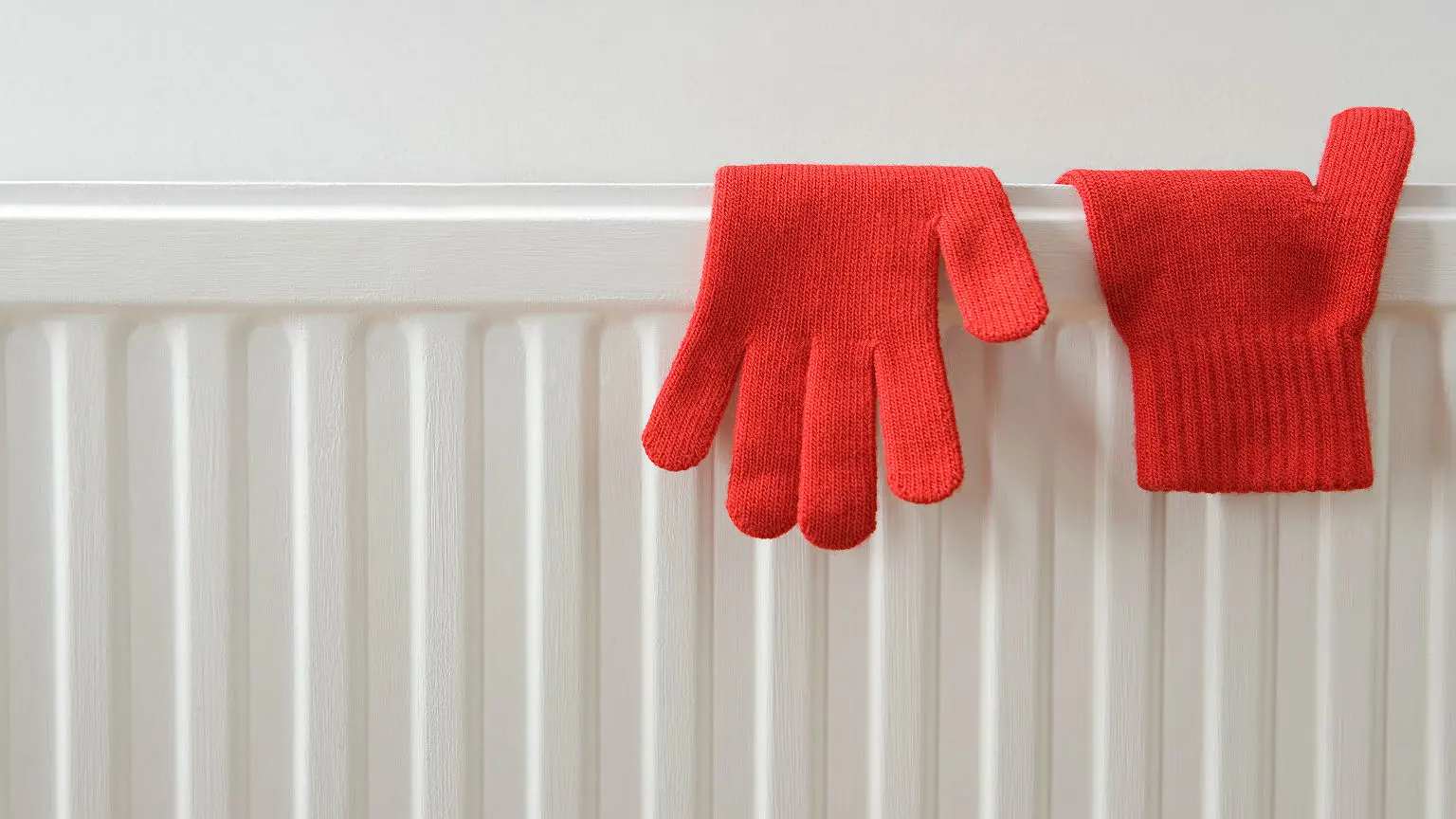 We're reader-supported and may be paid when you visit links to partner sites. We don't compare all products in the market, but we're working on it!
The best heaters in Australia
How did we pick this list?
Our editorial team selected the products on this list based on actual customer reviews. For each category, we carefully selected parameters based on our research and identified the heaters with the highest review score within those parameters.
---
3-heat thermostat
Built-in handles
No timer or child safety lock
Not suited to large rooms
Price (RRP): $69
Buy at Amazon
Buy at eBay
Why we chose it
With a consistent rating above 4.5 stars out of 5, the DeLonghi 2000W Convection Heater is our pick for best budget heater. Portable with built-in handles for easy relocation, it retails for $69, but can be found for $49 if you shop around.
It features an adjustable thermostat with 3 heat settings, a tip over safety system, an anti-frost function and a bracket kit for wall mounting. With a maximum power of 2000W, it's designed to quickly heat rooms up to 60m3, according to the manufacturer. It also comes with a one-year warranty.
---
24-hour timer
7-year warranty
Some users found it to be large and heavy
No remote control
Price (RRP): $399
Buy at eBay
Why we chose it
Our top choice for bedrooms is another appliance from the DeLonghi range, the 2400W Dragon 4 Oil Column Heater. An electric oil column space heater, it's widely credited with heating up much faster than traditional heaters of this type.
If you do shop for this range, take care as there are a number of models in the 2400W Dragon category. We've opted for the TRD42400ET, but there are other, less expensive models, with varying features. This version has an electronic control panel, 24-hour timer, anti frost function and a 7-year warranty.
---
Emissions are less than half the Australian standard
5-year warranty
Expensive
Some reviewers say it gives off an odour
Price (RRP): $2,239.50
Buy at eBay
Why we chose it
This heater from Rinnai, which was rated the best overall gas heater brand in the 2019/2020 Finder Retail Awards, is our choice for best heater for large rooms. We opted for the Avenger Natural Gas Heater, model AV25N3. Retailing for $2,239.50, you can find it for significantly cheaper than that if you shop around.
Receiving consistently high reviews for its ability to quickly heat a large room and its energy efficiency, it comes with a remote control, dual programmable timers and a 5-year warranty. It also has a child lock, tilt sensor switch, overheat switch and carry handles.
---
Dual programmable timers
5-year warranty
Doesn't have wheels
Small number of reviews complain about the gas smell
Price (RRP): $1,564
Buy at eBay
Why we chose it
For a reasonably priced gas heater to heat a medium-sized room, our top overall choice is the Rinnai Dynamo Natural Gas Heater DY15SN. It averages around 4.7 stars out of 5 across a range of websites.
Weighing a manageable 13kg, it has a remote control, child lock, low emissions technology and a 5-year warranty. You can pre-set on and off times for this portable heater that also has variable heat settings. Retailing for $1,564, it is available for under $1,000 if you shop around.
---
Eco-Plus function automatically regulates energy consumption
7-year warranty
Doesn't have a remote
Some users find the touch buttons hard to see
Price (RRP): $459
Buy at Amazon
Buy at eBay
Why we chose it
DeLonghi was the best rated electric heater brand for actual users in the 2019/2020 Finder Retail Awards. Our top pick for electric heaters is the DeLonghi Panel Heater with Electronic Timer HCX9124E.
It offers a digital display, Eco-Plus function that optimises energy use, a double fan system, delayed stop/start timer button and a wall mounting kit. While it has a slim design, it is able to quickly and uniformly heat rooms up to 70m3, according to the manufacturer. Retailing for $459, you can find significant discounts if you shop around online.
---
Affordable
Safety tip over cut-out switch
Some reviewers complain of noise
Only suited to smaller rooms
Price (RRP): $69
Buy at The Good Guys
Why we chose it
For a small heater that still has plenty of power, we opted for the Kambrook 2400W Upright Black Fan Heater. Averaging 4.3 stars out of 5 from reviewers, it has two heat settings and its 2400W of power puts it on par with some much larger heaters.
At 220mm wide, 315mm high and 160mm deep, plus a carry handle, it can easily be moved around as desired. It heats up quickly, has an Oscillation Function to quickly circulate heat and a safety cut-out switch if it tips over. It also comes with a 1-year warranty.
---
Air purification technology
Very high energy star rating
The low fan setting didn't suit one customer
Some reviewers feel that it's not as powerful as previous models
Price (RRP): $1,301
Buy at eBay
Why we chose it
Our choice for the best energy efficient heater is the Panasonic Reverse Cycle Split System CS/CU-Z25VKR model from the company's "Aero Series" range. With a built-in air purifier and a very high 5.5-star heating rating, it has a direct focus on energy efficiency and clean air.
On top of cooling and heating, its Nanoe purification technology removes dust, allergens, pollens and more from the air. It also has Inverter technology, which reduces temperature fluctuations and power consumption. With a 24-hour dual timer, Eco, Quiet and Powerful modes and an LCD remote control, it's packed with features.
---
Precise temperature control to the degree
Sleep-timer ranging from 15 minutes to 9 hours
Cool function not cool enough for some users
Pricey for an electric fan
Price (RRP): $599
Buy at eBay
Why we chose it
With an average of 4.5 stars out of 5 across thousands of reviews, the Dyson AM09 Hot + Cool Fan Heater is our pick for best dual action option. Billed as being effective all year round, it comes with a remote control, a sleep timer and a 2-year warranty.
This model has also earned an award for its quietness, it can be tilted, it has no blades and it will turn off automatically if tipped over. You can also alter the air flow, from direct personal heating to a more even flow to fill a room. It also comes with 10 fan speeds.
---
Remote control
Easy to install
May lack the power to suit a large outdoor area
Not portable
Price (RRP): $249
Buy at eBay
Why we chose it
Our choice for the best outdoor heater is the Goldair 2400W Platinum Outdoor Radiant Heater. With a digital LED display and remote control, it could be the ideal addition to your outdoor entertaining area.
Offering instant radiant heat, overheat protection and a wall mounting kit, it also comes with a 2-year warranty. The temperature can range from 5-45 degrees celsius and it has a timer function for up to 9 hours.
---
Methodology
Our research team read hundreds of customer reviews for heaters available in Australia.
Each product was cross-checked to ensure similar ratings, reviews and experiences had been documented from a variety of sites and sources.
The products on this list were chosen by our editorial team and were not selected based on commercial relationships.
---
Electric vs gas heaters
Electric heaters are suitable for those looking for something to heat a small to moderately-sized room. Plus, their portability means that they're perfect for single individuals. They work best in an enclosed area.
Gas heaters thrive in open, large spaces and are commonly used to heat up entire houses. They can run without electricity so some models will still work during a power outage. However, unflued gas heaters need to be used in a well-ventilated space, which can be limiting for some, especially if you are living in a small apartment.
Also, gas is generally cheaper to run than an electric heater, but electric heaters usually cost less up front.
---
How much electricity does a heater use?
There is no definitive answer as to how much electricity heaters generally use, as not only does each type of heater use vastly different amounts of electricity, but different units within each category can vary wildly. Some models will have an energy rating as part of their product description, which will give a fair indicator of consumption. Gas units use negligible electricity, using only a small amount for ignition and operating computation, and some gas heaters have an inbuilt fan which requires some power.
---
How to choose a heater
If you're still not sure which heater is best for you, check out our full buying guides for electric heaters and gas heaters.
You can also ask yourself the following questions to help narrow down your search:
What's your budget like? In the long term, gas heaters are cheaper to run. And while a portable electric heater may be more costly to run, its initial outlay can be fairly cheap. This is why they are popular with younger people.
How big is the space? An electric heater is suitable for small rooms like a bedrooms or lounge room. But, if you would like something that heats the entire house, you may want to consider a reverse-cycle split-system air conditioner or ducted gas heater.
How tall is the ceiling? You will also need to consider whether your space has high ceilings, as this will require a more powerful heater.
When will the heater be used and by how many people? Electric-powered heaters are great for warming one person sitting in close proximity. Others are slow to get going, but can turn on and off during the night as required to keep your room at your desired temperature.
Where are you purchasing it from? The maximum heater power output in Australia is 2,400 watts, so if you're considering importing or buying off an online marketplace, make sure you keep this in mind.
Do you need it to filter the air? Most heaters sit close to the ground so it's very easy for them to pick up all kinds of particles. This means that if you have asthma or a dust allergy, choosing the right heater is important. Convection heaters work to filter dust, mould and other particles from being sucked in and blasted out into the room.
---
Deals and coupons for appliances
Popular House Appliances coupon codes
| Last checked | Code description | Code |
| --- | --- | --- |
| 8 Feb 2021 | 10% off everything | FIN**** |
| 14 Apr 2021 | FREE shipping on almost all in-stock products | POS**** |
| 12 Apr 2021 | 30% off instant cashback on selected KitchenAid attachments | TAK**** |
| 8 Nov 2017 | Maxwell & Williams Cashmere Mansion Dinner Set 16 Piece + FREE Set of 6 Wine Glasses | **** |
| 14 Dec 2020 | FREE shipping over $99 | ******** |
Image: Getty Images
More guides on Finder