Best hair curlers in Australia 2021
Styling hair doesn't need to be reserved for the hair salon. Allow us to help you choose the perfect hair curler with our guide to the best ones available in Australia.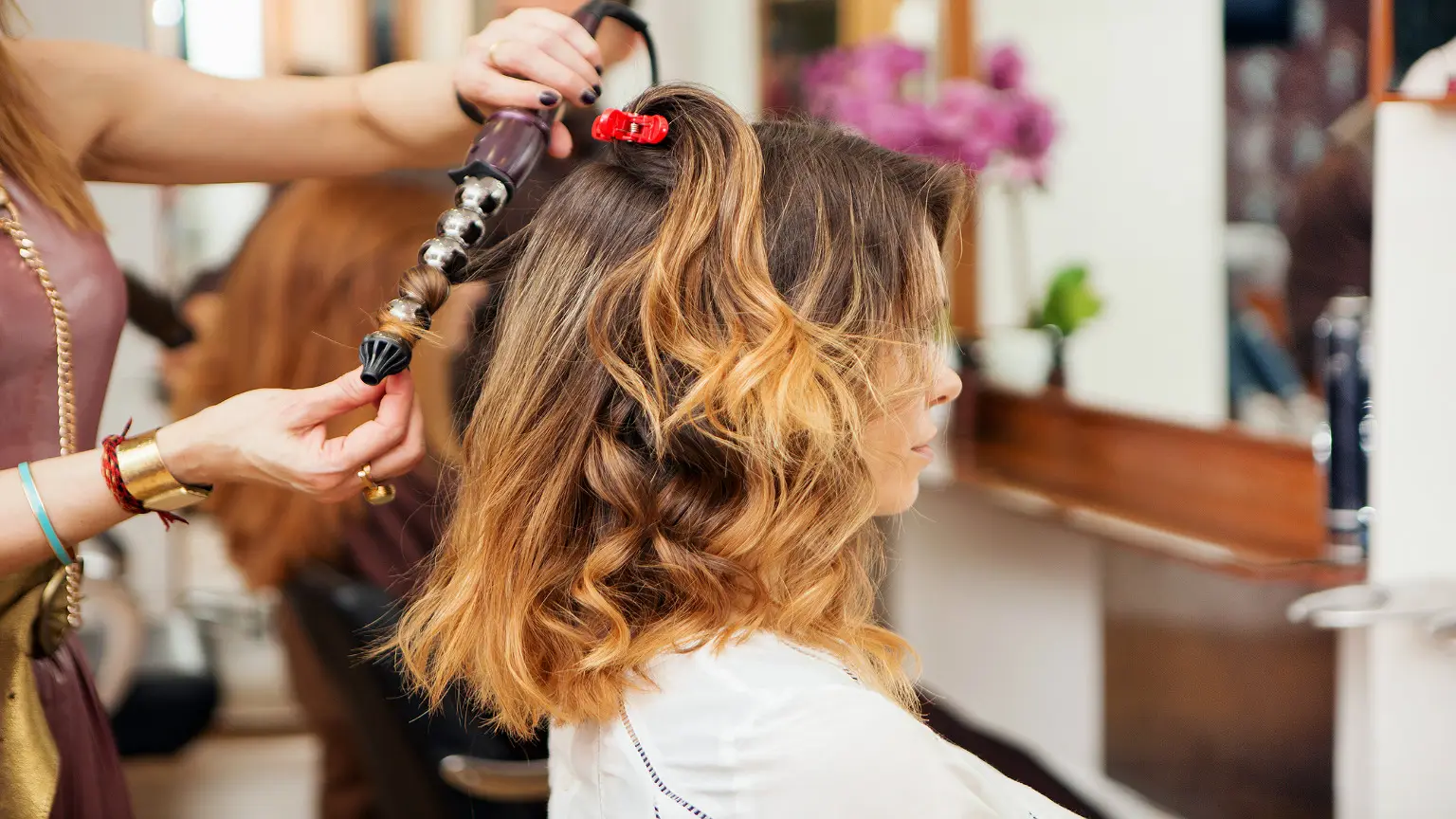 We're reader-supported and may be paid when you visit links to partner sites. We don't compare all products in the market, but we're working on it!
Finding the right hair curler can be challenging when there is such a wide variety on the market. To make things harder, there are plenty of things you should consider when choosing a hair curler.
Do you have short or long hair? Are you after something that will give you tight curls or loose waves? Or do you want a multi-use tool? Are you looking for something affordable or do you have some cash to give? Is your hair damaged?
Choosing and investing in the right hair curler can make or break your hair. Luckily for you, we have compiled a complete guide to the best hair curlers on the Australian market. We looked at the most popular products and from there we compared features, looked at customer reviews and tried out select models to decide which hair curlers are the best for you.
---
Best for soft curls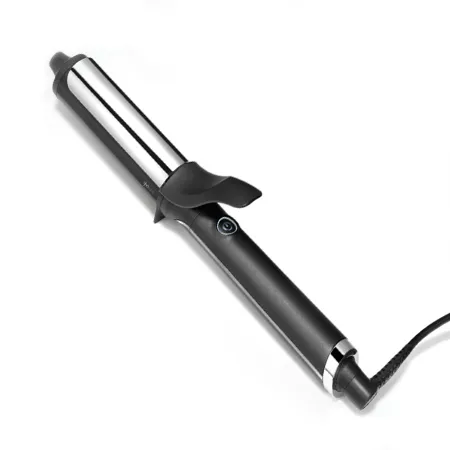 The GHD Curve Soft Curl Tong is designed to create big, soft waves. The 32mm barrel is big enough to deliver glamorous waves and plenty of volume.
Maximum temperature is 185 degrees Celsius
Automatic sleep mode after 30 minutes without use
The protective cool tip allows you to keep your hand somewhere while you curl, without getting burnt
Comes with a built-in safety stand so the curling tong can be placed down on a table during styling
---
Best for tight curls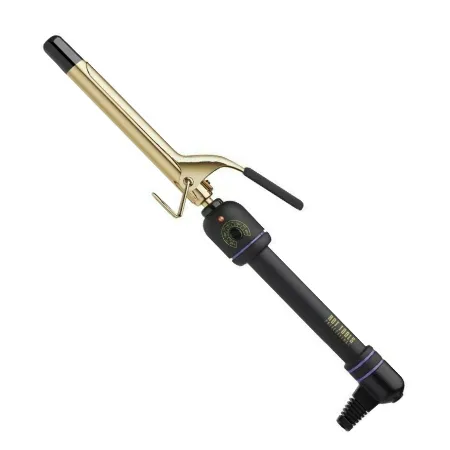 The Hot Tools Curl Iron 19mm is the ideal tool to create corkscrew curls. The small barrel means it can be used by all hair lengths. The result? Well-defined and long-lasting curls.
13 variable temperature settings from 140 degrees Celsius to 220 degrees Celsius
Comes with a safety stand
Gold surface means that the heat is distributed evenly
Automatic sleep mode after two hours
---
Best for hair health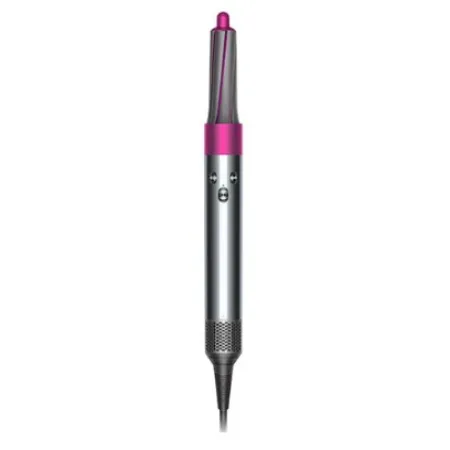 Dyson AirWrap
The Dyson AirWrap is a multi-use tool, based on the concept of styling without extreme heat. It uses a technology known as the Coanda effect to attract, wrap and curl hair without damaging it.
Comes with intelligent heat control so that temperature is maintained below 150 degrees Celsius
Three speed and three heat control options
Lightweight and ergonomic design
Comes with multiple attachments to style, dry, smooth and curl the hair
Adore Beauty rating: 4.7/5
Price: $805
Where to buy: eBay
---
Best high-end option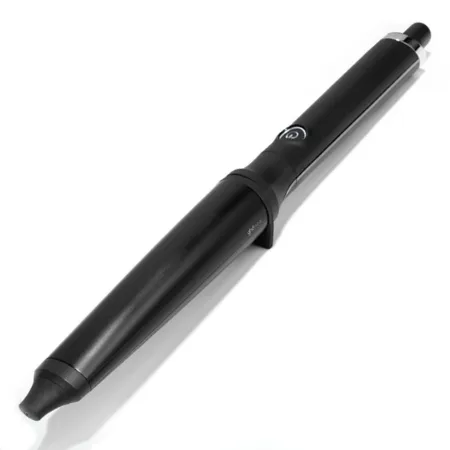 GHD Curve Creative Curl Wand
The GHD Curve Creative Curl Wand comes with a high price tag, but for good reason. It has a unique tapered barrel that measures from 28mm to 23mm. This means you can customise your hair to achieve a look with deep, voluminous waves or bouncy, tighter curls.
Great for all hair types and hair lengths due to the tapered barrel
The whole barrel maintains a temperature of 185 degrees Celsius
Has a built-in safety stand and a protective cool tip
Automatic sleep mode comes on after 30 minutes of no use
Adore Beauty rating: 5/5
Price: $181
Where to buy: eBay
---
Best affordable option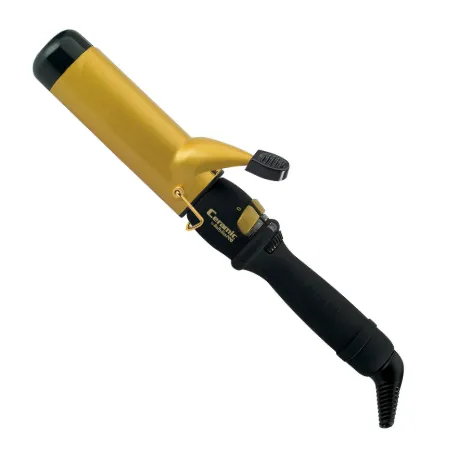 Although the Babyliss Pro 38mm Ceramic Curling Tong doesn't come with any fancy technical features, it gets the job done. It's affordable but doesn't compromise on quality. It gives you bouncy yet glamorous waves thanks to the large barrel.
Comes with 25 different heat settings, with a maximum temperature of about 200 degrees Celsius
Works on any hair type or hair length
Ceramic barrel delivers constant heat across the entire surface
---
Best easy-to-use curler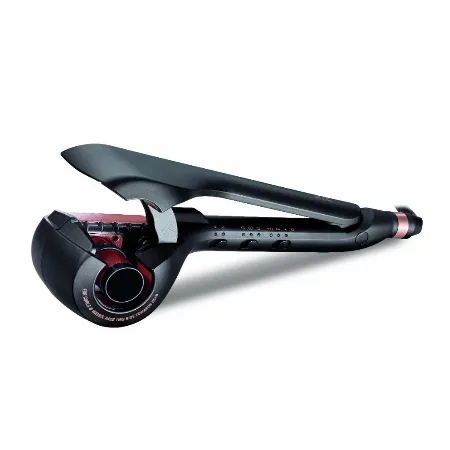 VS Sassoon Smooth and Wave
The VS Sassoon Smooth and Wave is a 2-in-1 styling tool that is incredibly easy to use. You can decide between beautiful waves or smooth, straight hair. Hair is automatically attracted to the ceramic chamber in which the hair is heated and styled.
Comes with three heat settings ranging between 180 degrees Celsius and 230 degrees Celsius
Has ceramic plates to heat up the hair
Only takes a few seconds for the styling tool to heat up
The Good Guys rating: 4.5/5
Price: $129
Where to buy: eBay
---
Best curler for multi-use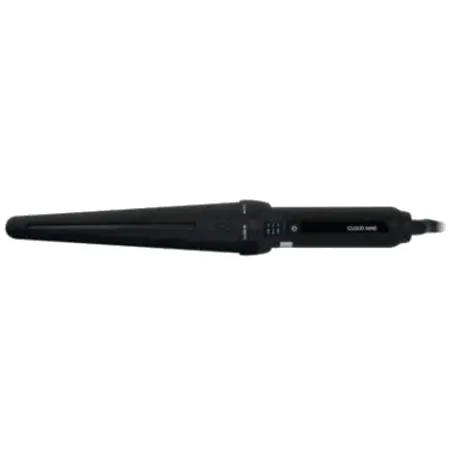 Cloud 9 Original Curling Wand
The Cloud 9 Original Curling Wand is a tapered styling tool which means you can achieve a range of different curls. From classic Hollywood waves to tight curls, this curling iron can help you achieve any look you're after.
It has a temperature control panel with low, medium and high heat options
Comes with a heat glove
Works for all hair lengths, except pixie cuts
Automatic sleep mode is activated after 30 minutes of no use
Adore Beauty rating: 4.8/5
Price: $230
Where to buy: eBay
Real-life favourites
Ask and you shall receive! According to you guys, these are some of the best hair curlers on the market.
Tamara: This hair curler is phenomenal! For someone who has thinner hair, finding a good styling tool is almost impossible. Curls would never hold in my hair but when I use this, it's different. The curls once stayed from 7am to 11pm!
Christina: This hair curler gets the job done. I have been using it for a few years and it's really easy to use, plus the curls last a long time. I love that it's really affordable but the price doesn't compromise on quality.
Shirley: The Rusk Curler is THE BEST for people who don't know how to curl their hair using a hair straightener. It's easy to use and the curls are long-lasting (I don't even need hair spray). It's quick: it takes me 15 minutes and I have pretty long hair.
The price is on the dearer end but it's completely worth it if you want to curl your hair on a regular basis.
What are the most important things to look for when choosing a hair curler?
Ease of use: Find a curler that you know will be easy to use. There is nothing worse than deciding to curl your hair before a big event and ending up with a hair disaster.
Lightweight and comfortable: As silly as it sounds, styling and curling hair can be straining on the arms, especially if the tool you are using sits on the heavier side. You need to continuously hold your arms in the air as you manoeuvre through all the different sections and wait for your hair to heat up and curl. Find something that is lightweight to limit the ache you may receive.
It does what you want. If you want your hair curler to provide luscious Hollywood-style waves, we don't recommend choosing a small barrel that measures around 19mm. There are many types available so you might want to do your research before committing to a hair tool. Have a read through our guide to pick the best option for you.
How to use a hair curler
This is dependent on the type of hair tool you are using.
For a standard curler: pick up a section of hair and wrap it around the tool. Hold it against the heat for however long is instructed by the product you are using, as it can sometimes differ. You have the option of twirling your hair clockwise or anticlockwise around the barrel – it really just depends on what you prefer. Moreover, the size of the section of hair you curl will determine the size of the curl so you can customise this to your personal preference. If you are scared of burning your hands, don't stress: some hair tools come with a glove to wear while curling, but if it doesn't, you can always purchase one from eBay.
Some new styles, such as the Dyson AirWrap, are based on a new design concept where you simply hold the tool near your hair and the airflow attracts the hair, wraps it and curls it all on its own. This still effectively curls the hair but it can be tricky to use for hair beginners. Read our full review on the Dyson AirWrap here.
How to curl hair without a curler
If your hair needs a break from the heat of styling tools, you can still enjoy glamorous curls. There are some pretty cool beauty hacks that allow you to rock a curly 'do without the use of a hot tool.
Hack 1: Wash your hair the night before and then braid it. How tight the braid is will determine how tight the curl is. When you wake up in the morning, take out the braids and you have wonderful curls!
Hack 2: Use hair rollers. Sure, it's a little old fashioned but they do work. Roll your hair around the tool and let it sit. You can use a bobby pin to secure the hair down. You will have tight curls in no time!
Hack 3: Put on your favourite headband and twist sections of hair around it. Make sure it's right where the bottom of the headband meets the bottom of your hairline. Allow it to sit and release for bouncy waves!
---
---
Deals on health and beauty:
Popular Health & Beauty coupon codes
| Last checked | Code description | Code |
| --- | --- | --- |
| 19 Jan 2021 | 15% off when you spend $100 | FIN**** |
| 18 Jan 2021 | 30% off site-wide | 30O**** |
| 5 Oct 2020 | 10% off orders over $75 | FIN**** |
| 24 Feb 2020 | 5% off your orders | FIN**** |
| 15 Jan 2021 | Up to 30% off site-wide | CUR**** |
Image Source: Getty
More guides on Finder
Even more shopping deals