Best foundations for every budget and skin type 2021
If you want the best for your skin, look no further than these top 10 foundations.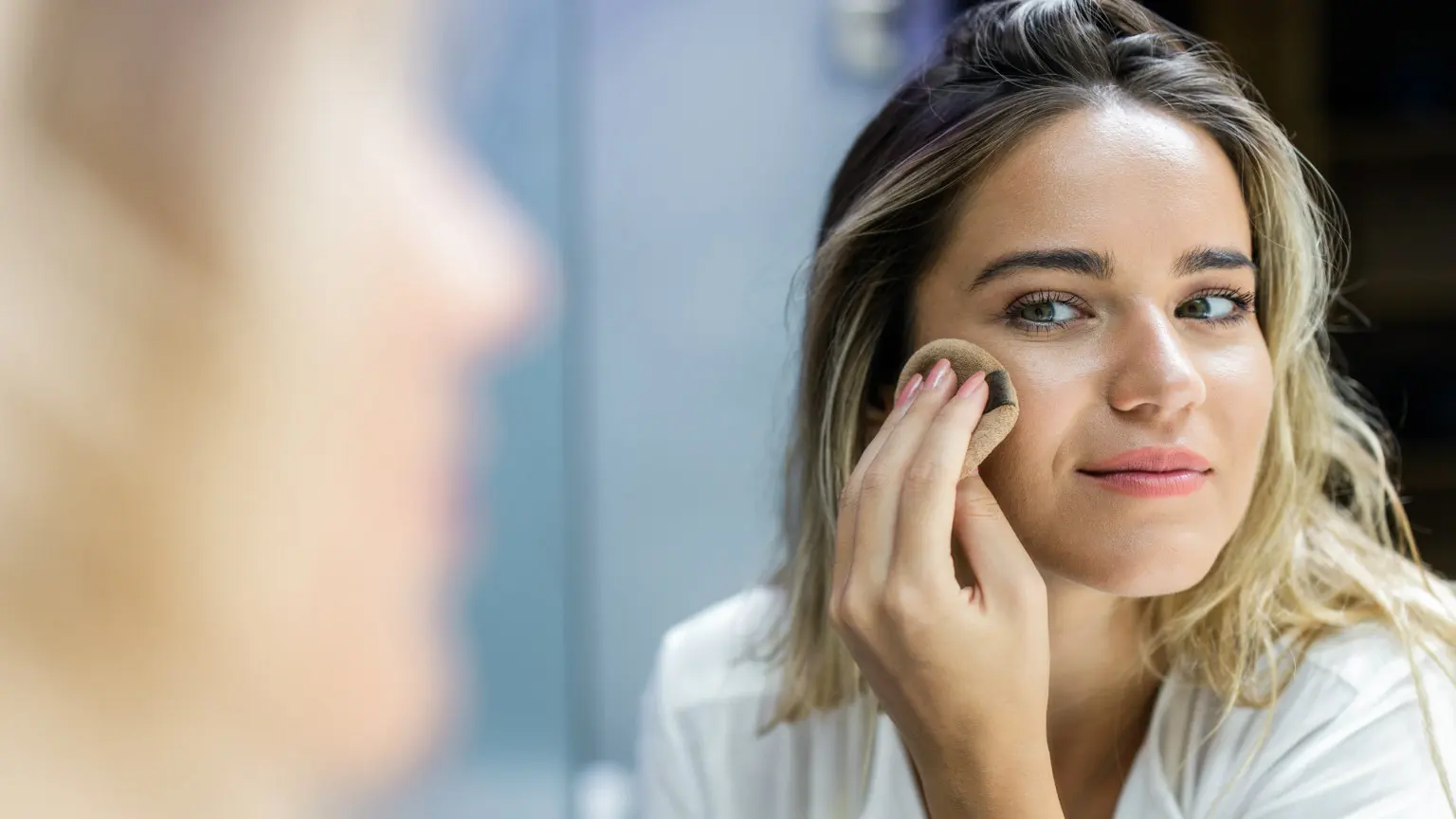 We're reader-supported and may be paid when you visit links to partner sites. We don't compare all products in the market, but we're working on it!
As the base of your makeup, you want your foundation to be absolute quality. There isn't a one-size-fits-all approach when it comes to foundation so you have to take into consideration whether you like a matte or dewy finish, your skin type and your undertone.
Foundation is so incredibly popular because it allows the user to cover imperfections, reduce the appearance of pores and fine lines, create a flawless base and give the desired finish. How do you pick the right one? That's where we come in. We've gathered the top 10 foundations from investigating multiple reviews, store ratings and trying and testing a number of products ourselves. Now, all that's left for you to do is shop your favourite.
Image source: Getty
Best foundations: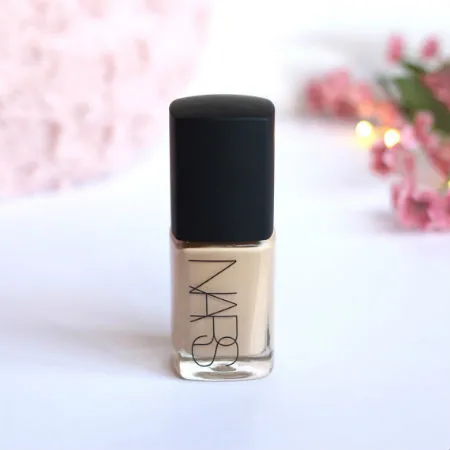 Best dewy foundation:
This liquid foundation is a well-known ride or die foundation for many people. One of Nars' most popular foundations, the Nars Sheer Glow Foundation will effectively hydrate your skin, even out your skin tone and create a more radiant and youthful look. It's a medium to full coverage foundation so you can really choose what look you're going for. It means that Sheer Glow is perfect for both daytime looks and evening, due to its buildability. With a wide range of shades, it's super easy for you to find the perfect shade to match your skin tone.
---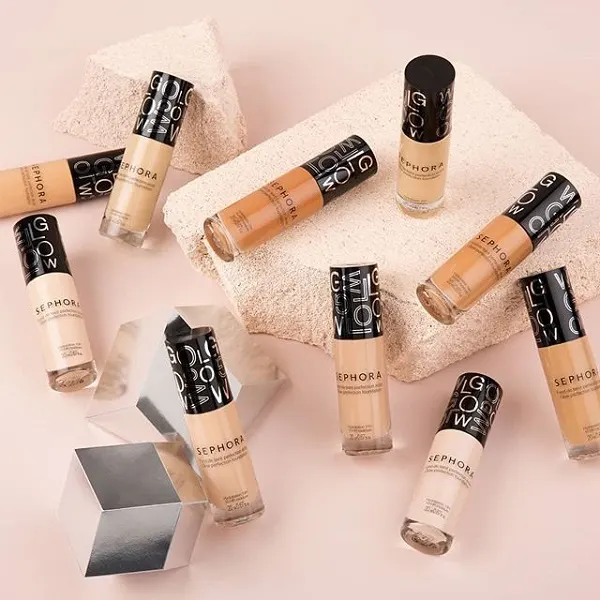 Best glowy foundation:
I love a good glowy foundation. But a glowy foundation that's long lasting? Practically unheard of.
It's super hard to find radiant foundations that suit and last for an extended period of time. However, this product last 10 whole hours. As I have dry skin I don't tend to set my foundation either and this didn't even affect the longevity of this foundation. This medium to full coverage foundation evens out my skin tone and give it a radiant boost. My favourite thing is that it's perfect for day and can transition to a full coverage evening foundation too!
Sephora store rating: 4.5/5 stars
Skin type: Dry to normal
Price: $32
Where to buy: Sephora
---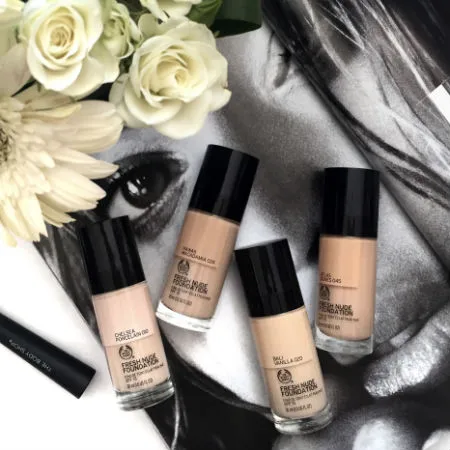 Best sensitive skin foundation:
3. Fresh Nude Foundation
Those that suffer from sensitive skin can often struggle to find a foundation that doesn't send their face into a frenzy. Luckily enough, The Body Shop has you covered with the Fresh Nude foundation.
This product honestly feels like a drink of water for your skin. The english rose water and aloe vera ingredients in the formula creates an incredibly moisturising feeling. The foundation has a slightly matte finish that leaves a radiant and especially light sensation on your skin. It's a light to medium coverage and also contains SPF15 so it's perfect for day to day wear.
The Body Shop store rating: 4/5 stars
Skin type: Sensitive Skin
Price: $32
Where to buy: The Body Shop
---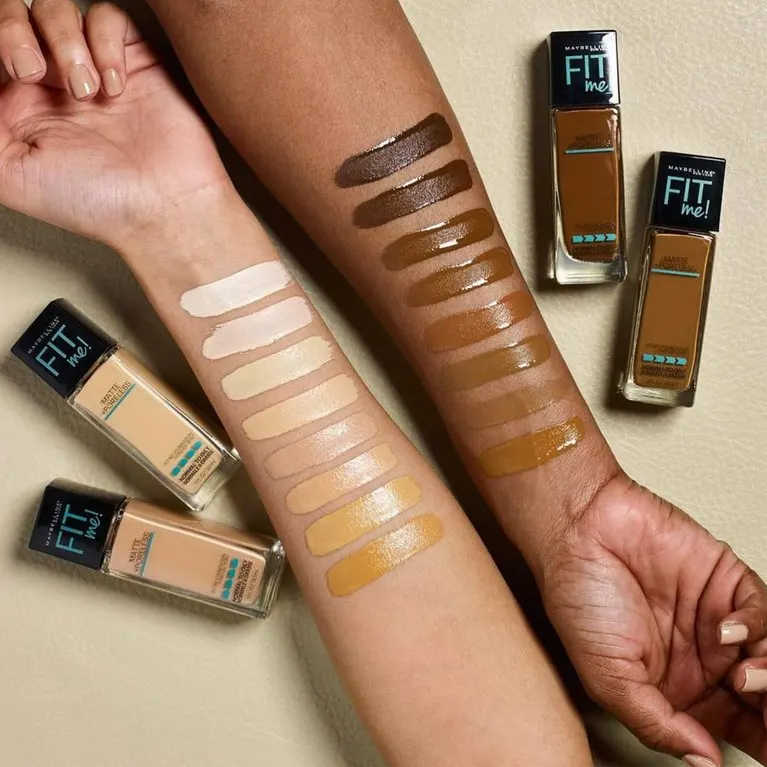 Best drugstore foundation:
A perfect option for those wanting something more affordable has to be the Maybelline Matte Fit Me! + Poreless Foundation. This foundation is up there and holds its own against some of the best high-end foundations.
This product will effectively create an airbrushed look for your skin and leave you looking flawless. While it's a matte foundation, it has quite a velvet finish making it work well for both oily and dry skin. This liquid foundation has been formulated to fit the unique textures of your skin meaning absolutely everyone can make it work.
---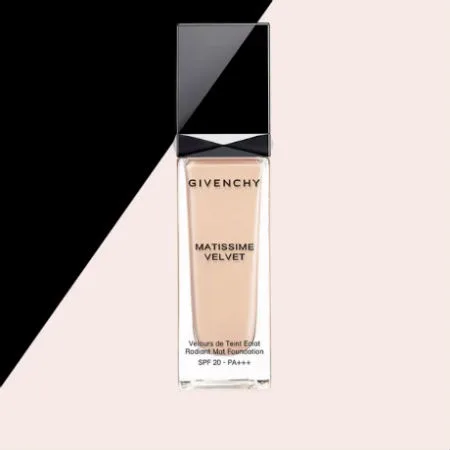 Best high-end foundation:
A foundation formulated straight from the runway to your makeup bag. Perfect for those with oily skin, this foundation will mattify your skin with long-lasting power. However, it will still leave your skin feeling fresh and keep it balanced and breathable. How? The botanical trio targets oily areas without drying-out other areas of skin.
It's more of a thinner consistency making it ideal for those who don't like a thick foundation. On top of that, this foundation doesn't oxidise and I noticed my pores blurred for hours when wearing this foundation.
---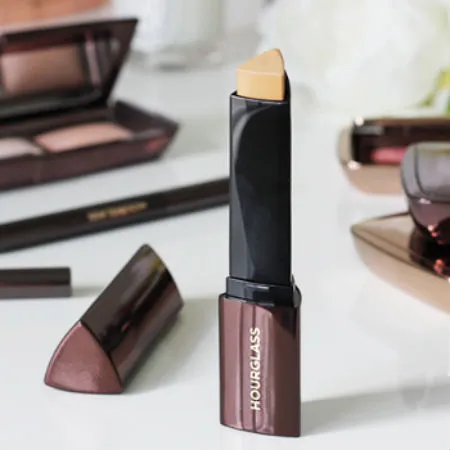 Best full-coverage foundation:
This product is the stick foundation of foundations. The Hourglass Vanish Seamless Finish Foundation Stick is one of the best foundations we've tried. The formula creates a blur on your skin giving it a genuinely seamless finish. The coverage of this foundation is also one of its amazing strengths. It's up there with the strength of a concealer meaning that the coverage is incredibly strong. Better yet, the lighter and darker shades of this foundation can be used to contour and conceal making it a three-in-one product.
---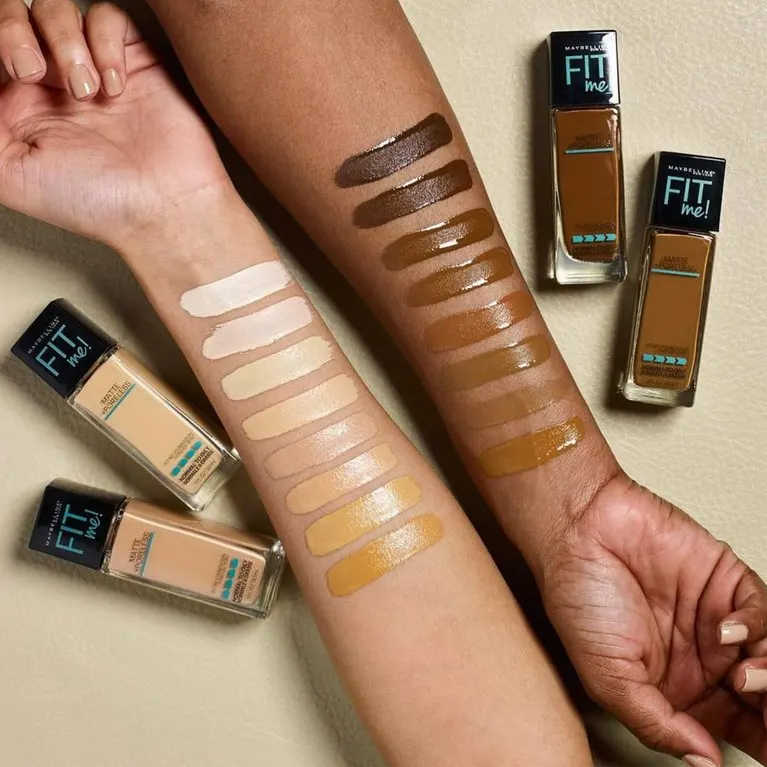 Best powder foundation:
If you're more of a powder foundation girl then this is the one for you. Powder foundation is great for those with oily skin who also want fuller coverage. The best part about this product is that even though it's a powder, you don't get that cakey look or feeling.
It's incredibly versatile, as you can achieve both a sheer or full coverage. The best part is the lightweight and natural finish without harsh chemicals or irritants. You can't get better than that.
---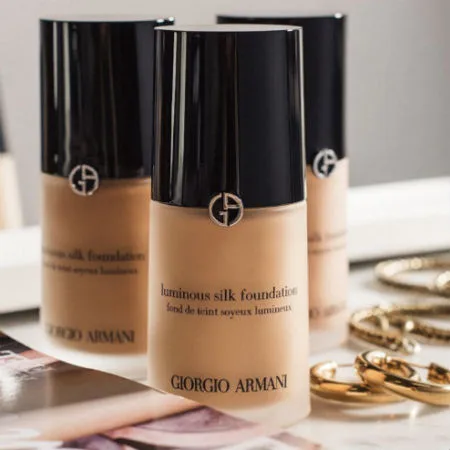 Best lightweight foundation:
This foundation is loved by many including Kim Kardashian herself. It's incredibly popular and known for the lightweight formula. It leaves skin with a radiant and silky complexion that wearers immediately fall in love with.
The formula of this foundation is so good, it's remained untouched and unchanged for 15 years. Micro-fil technology creates a foundation where each pigment and ingredient is micronised before the final blending and milling process, for a smooth finish that sculpts and brightens the face. On top of that, imperfections are blurred and texture is smoothed, for a radiant look that not many foundations can beat.
---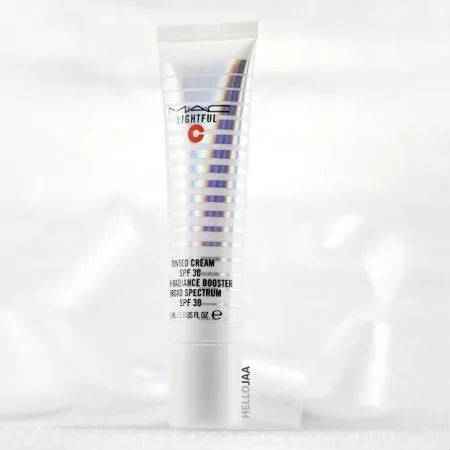 Best natural foundation:
This is a great foundation option for those who don't enjoy the heavy foundation look. It's the lightest coverage in the MAC Cosmetics range and is a colour-correcting cream that will reduce imperfections. The foundation also controls oil production leaving you with the natural radiance for your skin.
The formula of this foundation is infused with light radiance booster and Vitamin C. This works to actually correct and assist your overall complexion by minimising the appearance of pores, dark spots and hyper-pigmentation. With added SPF 30, this product also adds an extra layer of protection from the sun, making it perfect for daytime wear.
---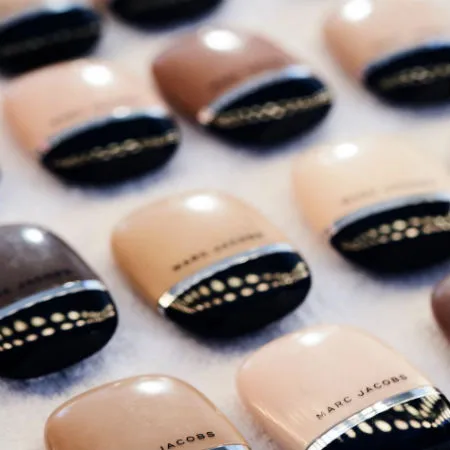 Best buildable foundation:
The Marc Jacobs Beauty Shameless Foundation has been a favourite of ours for some time. We actually did a full review and wear test of this foundation making it a top pick.
It's great if you want a foundation for both day and night because it's incredibly buildable. It sheers out your skin to create an incredibly radiant glow and works for both dry and oily skin types.
---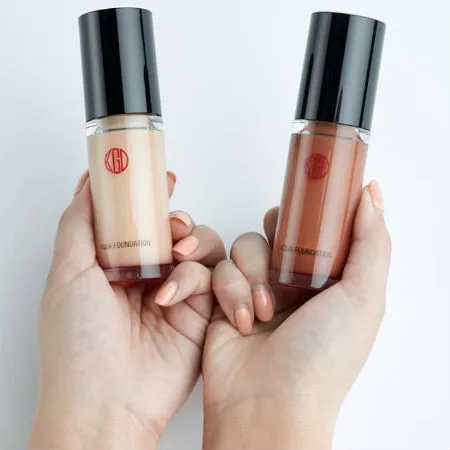 Best all-round foundation:
For a foundation that goes on like a dream and lasts all day or night long then the Koh Gen Do Aqua Foundation has you covered. The formula is lightweight with specifically manufactured packaging that is more streamlined.
Rich with blendable pigmentation and skincare ingredients, you will achieve a natural-looking luminosity while minimising pores and fine lines.
---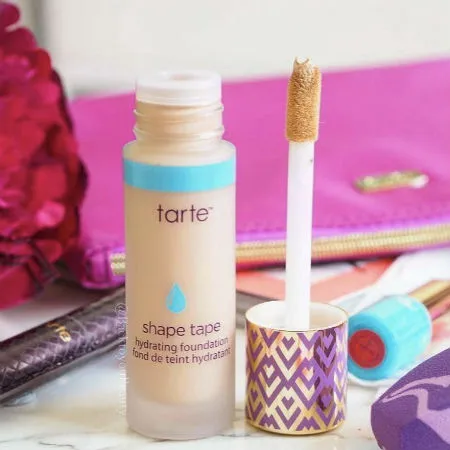 Best hydrating foundation:
Another review product that we fell absolutely in love with is the Tarte Shape Tape Hydrating Foundation.
This launched after the incredibly popular Shape Tape concealer and is one of the hottest products on the market. It's a dream for those with dry skin as the foundation not only works to create a flawless finish but will also hydrate your skin too.
Skin type: Dry skin
Price: $54
Where to buy: Tarte
---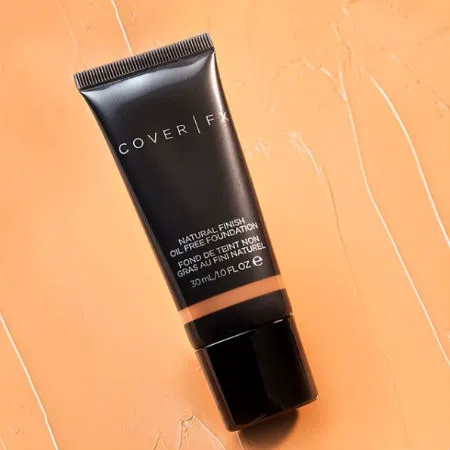 Best foundation for beginners:
Cover FX's Natural Finish Oil Free Foundation
is a medium to full coverage product that is a fantastic option for everyone, even makeup rookies. This particular product looked beautiful and seamless, even when applied with just your fingers, no fancy brush or sponge required. As promised by the name, this foundation gives a very natural-looking finish that stays put all day. I tried this particular product without using a primer or finishing powder. I wanted to see the true power of this product without the performance-extending extras. It was truly impressive to find that I still looked fresh and unsmudged at the end of a busy day. It blurs pores, smooths over fine lines and has the perfect in-between-matte-and-dewy finish. A little bit goes a long way, and you truly don't need much product to get a flawless looking base. An excellent product for veterans and beginners.
Skin type: Oily skin
Price: $65
Where to buy: Sephora
---
Real reviews from real women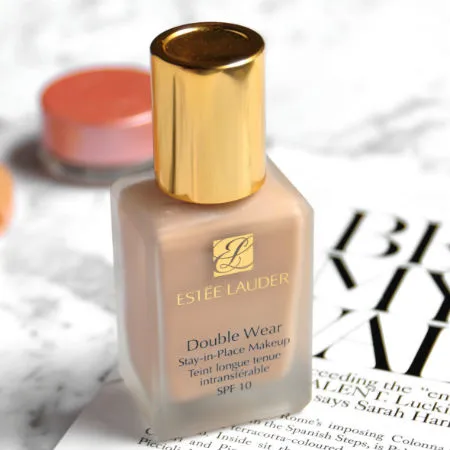 "This is a great long-wear liquid foundation if you're looking for complete coverage. With a semi-matte finish, it lasts all day and doesn't budge" – Sally

"I love a sheer foundation and this one is super light. It blends really well into the skin and never looks cakey. It looks like your skin, just better." – Mia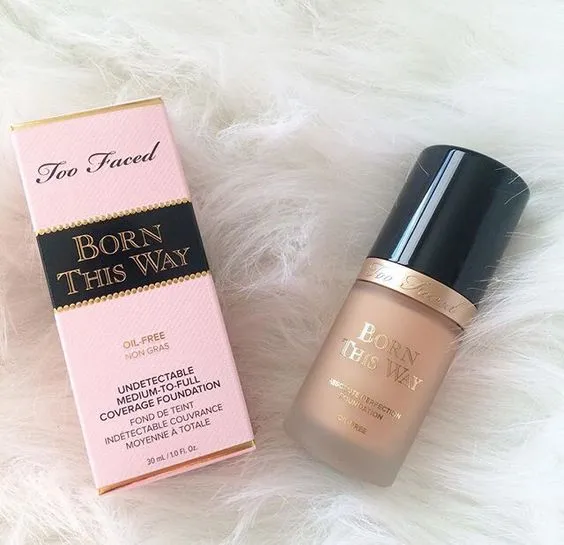 "I just love that foundation because when I tried it on, I couldn't even see it on my skin because it blended so well! So I've just kept buying that foundation since." - Aston
---
Finding your foundation shade
Finding your foundation shade isn't as difficult as you may think. It's actually quite simple.
If you're in store then you can actually swatch and colour match yourself. The biggest tip to finding your foundation shade is knowing your skin's undertone and matching the colour to your neck not your face.
Your face and neck shed skin, tan and burn at different rates. The biggest mistake is wearing a foundation that matches your face but doesn't actually match your neck. This is when things can tend to look a little funny and like they don't match.
Secondly, you can have the right shade of foundation but if the undertone is wrong then it still just won't work. You can either have a cool, warm or neutral undertone and you will often find foundations match these as they will either be on the more yellow side or pink side of a shade.
---
Does foundation go off?
Unfortunately, makeup does, in fact, go off. This means that the formula has gone out of date and should no longer be used. It's not drastically dangerous to use off foundation but it definitely won't be good for your skin and you could end up having a reaction.
On the back of all makeup, there is a guide for the use-by date of when you purchase the product. Generally it will tend to say 6M, 12M or 24M to show how many months there are until the product goes off. Foundation on average tends to last around 12 months.
You can click here to see our guide on makeup expiration dates - and why they are important.
Four ways to tell if your foundation is off:
It smells funny: Some foundations start smelling like sun screen when they're off.
It has changed colour: A foundation no longer matching your skin tone can sometimes mean that it's out of date.
It's changed texture: Off foundation can seperate in the bottle, become a chunky/clumpy or runny consistency.
It just isn't the same: If you've been using this foundation for a while and loved it then it magically turned on you it may be time to rethink how long ago you purchased it.
---
Is foundation bad for your skin?
You've probably heard here or there that foundation if bad for your skin and will give you acne. This isn't necessarily true.
There isn't a one-size-fits-all foundation but you can get foundations that not only work well for your skin but are good for it too. Some contain ingredients like vitamin C and SPF that aim to help and protect your skin on a day-to-day basis. Wearing foundation actually helps to protect your skin from harmful UV rays as well as pollution in the air. It creates a barrier between your skin and damaging external properties.
---
Popular Health & Beauty coupon codes
| Last checked | Code description | Code |
| --- | --- | --- |
| 19 Jan 2021 | 15% off when you spend $100 | FIN**** |
| 18 Jan 2021 | 30% off site-wide | 30O**** |
| 5 Oct 2020 | 10% off orders over $75 | FIN**** |
| 24 Feb 2020 | 5% off your orders | FIN**** |
| 12 Jan 2021 | Get 10% off your first order | APP**** |
More guides on Finder
Even more shopping deals