Best fixed rate personal loans*
Avoid the stress of unpredictable interest rates with a fixed rate loan.
We're reader-supported and may be paid when you visit links to partner sites. We don't compare all products in the market, but we're working on it!
If you like the security of consistent monthly payments, a fixed rate loan could be the right option. Find out how they work and compare fixed rate personal loans below.
Plenti Fixed Rate Personal Loan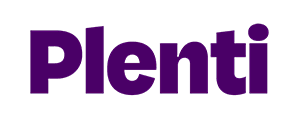 Plenti Fixed Rate Personal Loan
Get a personalised comparison rate based on your credit score

100% confidential application
Plenti Fixed Rate Personal Loan
Plenti offers this unsecured personal loan with a fixed or variable rate. Receive a tailored interest rate from 5.99% p.a. based on your risk profile.
Interest rate from: 5.99% p.a.
Comparison rate: 6.27% p.a.
Interest rate type: Fixed
Application fee: From $99 to $499
Minimum loan amount: $2,001
Maximum loan amount: $50,000
Compare fixed rate personal loans
How does a fixed rate loan work?
The main purpose of a fixed rate loan is to lock in an interest rate to avoid market interest fluctuations and keep your repayments stable. This means you can worry less and enjoy the security of knowing your repayments will remain the same.
Fixed rate loans are perfect for purchasing or refinancing a new house, purchasing an investment property or buying a new car. Typically, a fixed term will be from one to five years, after which you can either renew the loan with another fixed interest rate or change it to a variable interest rate loan. It is generally an ideal time to take out a fixed interest loan when interest rates are low, as you will be able to lock in a better rate. Taking advantage of low interest rates may save you a considerable amount of money in the long run, depending on the economic market.
How to compare fixed rate loans
Interest rate. While a fixed rate does not change, the actual rate you receive will vary depending on which lender and loan product you choose. However, the loan with the lowest interest rate will not necessarily be the cheapest as you need to factor any fees or charges into the cost of the loan.
Repayment flexibility. Many fixed rate loans previously did not offer the option of advanced or additional repayments. However, as the market has become more competitive, a number of lenders now provide flexible repayment options. Making advanced or additional repayments on your fixed rate loan can reduce the term and the cost of your loan considerably. Some fixed rate loans will also offer flexible repayment schedules, such as the ability to make payments on a weekly, fortnightly or monthly basis.
Fees and charges. In addition to the interest rate, there will generally be other one-off or ongoing fees that contribute to the overall cost of your loan. These may include charges like establishment or application fees, monthly administration fees or early termination fees. Try to find a lender with minimal fees and charges to reduce the overall cost of your loan.
Comparison rate. The comparison rate is essential to consider when comparing fixed rate loans as it better reflects the true overall cost of the loan. It incorporates all of the associated fees and costs and is calculated using the amount of the loan, the term of the loan, the frequency of repayment, the interest rate and the associated fees. However, it does not generally include early repayment fees.
Pros and cons of fixed rate loans
Pros
Consistent repayments. The interest rate remains the same for the term of your loan, which is great for managing your budget.
Secure and stable rates. If market interest rates rise, you can save a considerable amount of money in the long run by having your rate locked in.
Feeling of security and stability. The lender cannot increase the interest rate at any point during the fixed term period, giving you peace of mind when making your repayments.
Cons
Low market interest rates. If interest rates drop, you could be paying more money than if you went with a variable rate loan.
Limited flexibility. There are generally less features and more penalty fees associated with fixed rate loans, such as extra fees for early or advanced repayments.
Higher charges and fees. Fixed rate loans typically have higher upfront and establishment fees which will increase the overall cost of your loan. This is in return for offering secure interest rates.
Exit fees. If you want to get out of your loan or change the loan term, the fees associated with doing so are generally quite high.
Things to avoid about fixed rate loans
Not considering your personal and financial situation beforehand. One of the biggest indicators as to whether a fixed rate loan may suit you is to take a look at your current situation. If you've just started a new job, or if this is one of your first credit commitments, then a fixed rate may be able to help you get on top of your repayments as they'll be the same every time. Older professionals and families may opt for a variable loan because they're already familiar with the loan process and can cater for fluctuating repayments as they may have cash reserves on hand.
Early termination of the loan. If there are cheaper variable loans on offer, you may consider terminating the fixed loan period. However, this is often not a wise idea. When entering into a fixed loan contract, the lender is offering you security in return for a set term. If you choose to exit the term of the loan early, the lender will expect to be compensated because they will now be financially disadvantaged. You will be charged "break costs" which generally take into account the time left on the fixed term and the amount remaining of the original loan. Ask your lender to provide a break cost figure before you opt to terminate your loan as the fees can be quite substantial and put a big hole in your savings.
Fees and charges. This may seem obvious, but fees and charges are the biggest pitfall to avoid. The best piece of advice to take on board is to read the small print. Be sure to shop around and research as much as you can to avoid all of those little extra payments that can add up to major costs.
How to apply for a fixed rate loan
You will generally need to be over 18 years old and an Australian citizen or permanent resident to be eligible for a fixed rate loan. You can apply through all major banks and lenders, and some will let you apply online, making the process even easier and more convenient. As part of your application, you will generally need to provide the following:
Personal and contact details
Details of your employment and income
Any assets, debts or liabilities, including existing loans or credit cards
It is essential to read the fine print of any loan to make sure you won't get hit with unexpected charges and fees. It's also important to make sure the lender you choose offers features and options, such as advanced repayments, that will save you money in the long term. Compare lenders with finder.com.au to find the best* fixed rate loan for you.
More guides on Finder