The best flicks to stream with the entire family on movie night
We've got a foolproof list of titles available to stream that will please the entire family.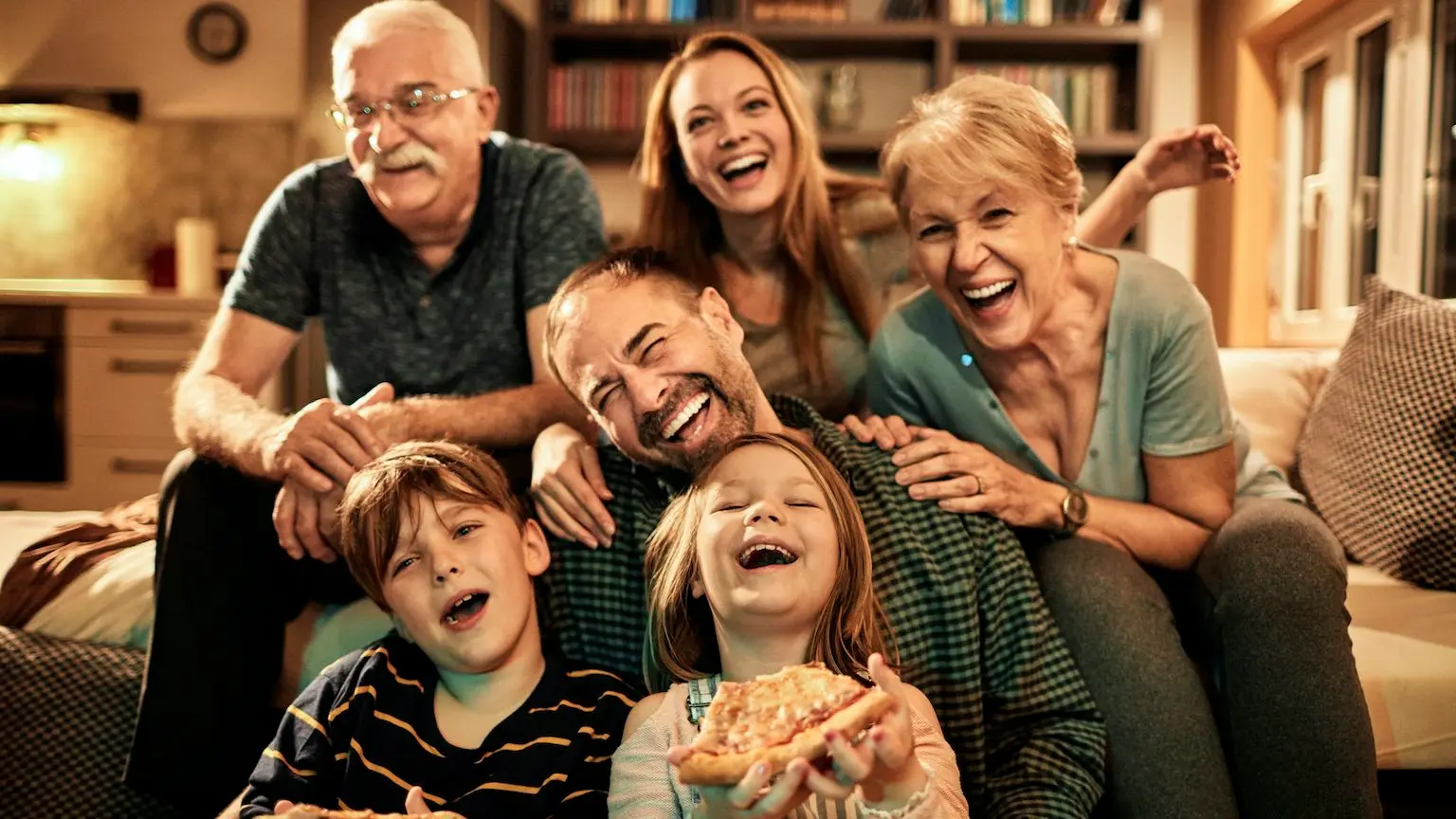 We're reader-supported and may be paid when you visit links to partner sites. We don't compare all products in the market, but we're working on it!
Thanks to streaming services you can now watch a plethora of movies in the comfort of your living room, from grand fantasy epics to home-grown Aussie flicks. And yet, choosing what to stream is often a struggle, especially when you're looking for something that will appeal to the entire family. Because let's face it – while watching Frozen for the 20th time can be a treat for the little ones, adults may be far less keen to listen to "Let it Go" yet again.
That's not to say that animated movies can't appeal to all age groups. Quite the contrary.
There are plenty of titles targeted mainly at children that parents end up falling in love with as well. As long as the story is compelling and the characterization strong, there's no reason why an animated flick can't capture the interest of kids and adults alike.
When coming up with this list, we wanted to showcase titles from diverse genres – from classic adventure films to recent animated blockbusters to the occasional YA novel adaptation. On the same note, there's something on our list for everyone – whether you're subscribed to Foxtel Now, Netflix, Stan, or Amazon.
Without further ado, it's time to get some snacks and settle in for an epic night of movie-watching. Here are the best family movies you can currently stream in Australia.

1. The Lion King
---
Year: 1994
Cast: James Earl Jones, Matthew Broderick, Jeremy Irons, Nathan Lane
---
Although released more than 20 years ago, The Lion King still stands out within Disney's vast collection of classic family films.
The animated musical follows young lion Simba, the next king in line after his father, Mufasa. Simba's wicked uncle Scar kills Mufasa and takes the throne for himself, forcing Simba to flee into exile. When he grows up, he decides to return and end Scar's tyranny so he can take his place as the rightful king.
The Lion King is a fascinating tale of good versus evil, incorporating themes like family, society and principles. The stunning animation and amazing music will keep the little ones glued to the screen, while the grownups will surely appreciate the brilliant storytelling. As for the characters, they're as memorable as they come.
---

2. Toy Story
---
Year: 1995
Cast: Tom Hanks, Tim Allen, Don Rickles, Wallace Shawn
---
Boasting themes of friendship, identity, community and change, Toy Story takes place in a world where anthropomorphic toys pretend to be lifeless playthings whenever humans are present.
We follow the relationship between cowboy doll Woody and Buzz Lightyear, an astronaut action figure. The two go from rivals for their owner's affections to friends who have to figure out their way back home.
Toy Story is inventive and ingenious, with charming humor and a timeless appeal. Definitely one of the best kids' movies of all time, it still holds a 100% approval rating on Rotten Tomatoes. The animation is great, the story is irresistible and the characters are incredible.
What more could you wish for?
---

3. Enchanted
---
Year: 2007
Cast: Amy Adams, Patrick Dempsey, James Marsden, Idina Menzel
---
Based on the title, you'd probably expect Enchanted to be enchanting. We're happy to report you're right.
The movie follows Giselle, an archetypal Disney Princess who is forced from her traditional animated world of Andalasia into the live-action world of New York City. Soon after her arrival, she begins to change her views on life and love after meeting a handsome lawyer. But can a storybook view of romance survive in the real world?
This is the perfect flick for fairytale lovers, as it pokes fun at fairytale tropes while simultaneously staying true to their spirit. The movie manages to cast a spell on the audience thanks to an amazing performance from Amy Adams, but the smart and funny script is ultimately Enchanted's secret weapon.
Turns out, real life can be just as magical if approached with an open heart.
WATCH NOW

SUBSCRIBE

Sorry, we've found no streaming options for this title.

CURRENT OFFERS
---

4. Finding Nemo
---
Year: 2003
Cast: Ellen DeGeneres, Albert Brooks, Andrew Stanton, Alexander Gould
---
While Finding Dory is adorable as well (and also available to stream), the first movie in the franchise is more visually dazzling than its successor.
Finding Nemo tells the story of an overprotective clown fish named Marlin who, along with a regal blue tang named Dory, searches the deep waters for his abducted son Nemo. It's all about teamwork, loyalty and a father's never-ending love for his son.
A rewarding and engaging flick, Finding Nemo is full of both clever humor and easy-to-get jokes, making it a good pick for the entire family. Plus, it has its fair share of thrills and suspense, so no one will get bored enough to offer to go make more popcorn.
---

5. Paddington
---
Year: 2014
Cast: Sally Hawkins, Hugh Bonneville, Ben Whishaw, Nicole Kidman
---
The charming movie tells the story of Paddington, an anthropomorphic bear who migrates from the jungles of Peru to the streets of London, where he is adopted by the Brown family. All seems well – until the cuddly bear catches the eye of a museum taxidermist.
Funny and well-acted, Paddington is a delight. It manages to remain faithful to the character's roots while also placing him within a modern setting.
All about tolerance and family values, the movie is warm and fuzzy – a feel-good flick that will likely leave a big smile on your face.
---

6. Moana
---
Year: 2016
Cast: Dwayne Johnson, Auli'i Cravalho, Jemaine Clement, Nicole Scherzinger
---
A luscious movie, Moana follows an adventurous teenager who sails out on a daring mission to save her people.
During her journey, Moana meets the demigod Maui, who guides her in her quest. Together, they sail across the open ocean on an action-packed voyage, encountering terrifying monsters and beating impossible odds.
Big musical numbers and stunning visuals make this movie a must-watch. Moana is undoubtedly Disney's strongest female hero to date, who charts her own way and discovers her own identity. And all without a love interest in sight, which is refreshing.
Although we bet she'll immediately conquer your heart.
---

7. Ratatouille
---
Year: 2007
Cast: Brad Bird, Patton Oswalt, Lou Romano, Peter O'Toole
---
Talk about unlikely heroes!
Ratatouille follows Remy, a rat with a passion for cooking. He ends up in Paris, where he meets Linguini, a garbage boy at a famous restaurant. The two strike a deal, ultimately setting into motion a hilarious and exciting chain of events that turn the culinary upside down.
Ratatouille is pure joy, ridiculously enjoyable and charming. Patton Oswalt does a perfect job at voicing Remy, the animation is stunning, and the story will stay with you for a long time.
After all, Ratatouille is an inspiring tale about pursuing excellence and ignoring the preconceptions of others to fulfil your calling. Enjoyable at every age.
---

8. The Parent Trap
---
Year: 1998
Cast: Lindsay Lohan, Natasha Richardson, Dennis Quaid, Elaine Hendrix
---
Before Lindsay Lohan resorted to a life of questionable choices, she made this memorable little movie that eventually became so embedded in pop culture it's hard to stumble upon someone who hasn't seen it at least once. Alas, it remains a fun tale for all ages, and a great choice for movie night.
The movie follows identical twin sisters, separated shortly after birth by their parents' breakup. Unaware of each other's existence, they coincidentally meet at summer camp. Eager to meet their respective parents, the girls devise a scheme to switch places and ultimately reunite their mom and dad. A light and charming romantic comedy for the ages.
---

9. The Jungle Book
---
Year: 1967
Cast: Louis Prima, Phil Harris, Sebastian Cabot, Sterling Holloway
---
Jazzy songs and expressive animation? Yes, please! While the more recent live-action version of the story isn't available to stream at the moment, this 1967 classic remains a delight for all audiences.
The plot follows Mowgli, a child raised by wolves in the Indian jungle, as his friends Bagheera the panther and Baloo the bear try to convince him to leave the jungle to escape the evil tiger Shere Khan.
A fun movie about friendship and finding family in unexpected places, The Jungle Book is light-hearted and hugely entertaining. Caution, though – you'll be humming "Bare Necessities" for days.
---

10. Hugo
---
Year: 2012
Cast: Asa Butterfield, Chloe Grace Moretz, Ben Kingsley, Sacha Baron Cohen
---
This spectacular book adaptation, recommended for tweens and up, delivers touching messages about perseverance and overcoming fears.
Hugo is the astonishing and magical adventure of a resourceful boy whose quest to unlock a secret that his father leaves for him will transform him and all those around him. An orphan living in a train station, his mission might also lead him to find a safe and loving place to call home.
The movie received 11 Academy Award nominations, so you know you'll be in for a memorable ride complete with enchanting visuals and fascinating storytelling. Moreover, Hugo is basically a love letter to the art of cinema, so if your family loves movies, this one will captivate you all.
---
---

11. E.T. the Extra-Terrestrial
---
Year: 1982
Cast: Drew Barrymore, Henry Thomas, Dee Wallace, Robert MacNaughton
---
E.T. the Extra-terrestrial paints a remarkable portrait of childhood, one that adults will be quick to resonate with.
Co-produced and directed by Steven Spielberg, the movie disguises as an exciting sci-fi adventure, while actually delivering a touching and magical tale about a homesick alien. Moreover, it's a widely-acclaimed and timeless story of friendship, one that will pull in viewers from the very first scene.
E.T. follows Elliott, a lonely boy who befriends an extraterrestrial dubbed E.T., who is stranded on Earth. Elliott and his siblings set out to help him return to his home planet, but of course, they have to do so while keeping the alien hidden from both their mother and the government.
It's a movie everyone should watch at least once, regardless of age.
---

12. The Hunger Games
---
Year: 2012
Cast: Jennifer Lawrence, Josh Hutcherson, Liam Hemsworth, Elizabeth Banks
---
While The Hunger Games isn't recommended for the little ones, it's a thought-provoking pick for teens (14+ years).
The action takes place in Panem, where every year twelve districts are forced to send a teenage boy and girl to compete in The Hunger Games as a twisted punishment for past uprisings. The games are a nationally-televised event in which young tributes fight each other to death until only one of them remains. In the games, our young protagonist competes against fierce rivals and must make impossible choices to stay alive.
Jennifer Lawrence delivers a tremendous performance as Katniss, effortlessly going from tough to emotional in one scene. The movie is raw and action-packed, keeping viewers on the edge of the seat until the bitter end.
A faithful and masterful adaptation of the book with the same name, The Hunger Games explores themes about reality television and screen violence as entertainment, so it will likely give the entire family something to talk about.
---

13. Shrek
---
Year: 2001
Cast: Mike Myers, Eddie Murphy, Cameron Diaz, Cody Cameron
---
Shrek focuses on a solitary ogre of the same name who finds his swamp overrun by fairy tale creatures banished there by Lord Farquaad. To get his swamp back, Shrek makes a deal with Farquaad to bring him a queen. To reclaim his home, Shrek rescues Princess Fiona so she can marry the evil lord.
However, he also starts to fall in love with the princess and the rest is animated history.
Shrek is the epitome of a solid family movie – funny, original and heartfelt. Children will love it and adults will find plenty to laugh at. The movie was so successful that it prompted three sequels, two holiday specials and a spin-off.
Moreover, the lovable ogre will hit the big screen again in 2019 with Shrek 5.
---

14. Matilda
---
Year: 1996
Cast: Mara Wilson, Daniel DeVito, Pam Ferris, Embeth Davidtz
---
Adapted from a Roald Dahl book with the same name, the movie follows Matilda, a resourceful girl forced to tolerate cruel and unkind parents. Moreover, the evil principal at Matilda's school turns out to be a terrifyingly strict bully.
However, Matilda begins fighting back once she discovers she has telekinetic powers.
A surreal adventure, odd at times while charming at others, Matilda is a true gem among kids' movies (although not recommended for very small children due to the darker themes). Humorous and endearing, it will put everyone in a good mood.
All in all, it's the kind of film children get a kick off and parents aren't ashamed to admit they like.
---

15. Mirror Mirror
---
Year: 2012
Cast: Lily Collins, Julia Roberts, Armie Hammer, Nathan Lane
---
Starring Lily Collins and Julia Roberts, Mirror Mirror is a re-imagining of Snow White. While not incredibly original, the movie is beautiful and the performances by the entire cast are compelling enough.
The plot follows Snow White as she fights to reclaim her birthright and win her prince, aided by seven courageous dwarfs.
Overall, Mirror Mirror is a fun ride and a worthy homage to the timeless classic. If you feel like escaping into a fairytale world, this is your chance. Expect some witty dialogue and gorgeous costumes along the way.
---

16. The Smurfs
---
Year: 2011
Cast: Hank Azaria, Neil Patrick Harris, Jayma Mays, Sofía Vergara
---
The Smurfs is a hybrid live-action and animated family comedy based on the comic book series with the same name.
When the evil Gargamel chases the Smurfs out of their village, they're forced through a portal into our world, landing in the middle of New York's Central Park. They then have to find a way back home before Gargamel tracks them down.
While this movie is in no way a masterpiece, it wins bonus points for appealing to a huge audience. The kids will love its humor, while the adults who grew up with The Smurfs cartoons can bask in nostalgia.
Plus, The Smurfs seamlessly blends live action with animation, making for some highly-entertaining visuals.
WATCH NOW

SUBSCRIBE

Sorry, we've found no streaming options for this title.

CURRENT OFFERS
---
---
---
For all the latest in TV and movie streaming, follow and subscribe below
---
Latest streaming news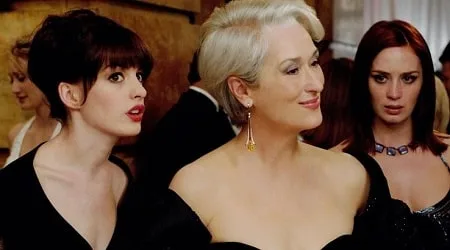 The high fashion world is more cunning than you might have thought.
Read more…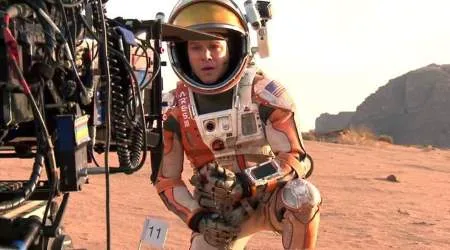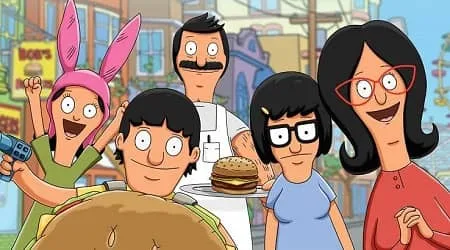 Business may be slow, but this family never gives up.
Read more…
More guides on Finder
Stream the best and save