Best fake tans for every purpose and skin type
Save your skin the stress of a sunburn and get the best fake tan suited to you.
We're committed to our readers and editorial independence. We don't compare all products in the market and may receive compensation when we refer you to our partners, but this does not influence our opinions or reviews. Learn more about Finder.
Whether you're new to fake tan or you believe yourself a tanning guru, we're about to change your life. Those who love themselves a little colour probably know the stress of using the wrong fake tan and then having to remove it. No one wants to look like they went swimming in a packet of Doritos. If you do then hey, you do you.
But if you're after a tan that will make you look like a glowing goddess straight from a European island then you're in luck. We've gathered all the best types of fake tans out and awarded the winners. How you ask? Well, we've tried every single damn one. You may think "that's a whole lot of fake tan" and yes, you would be correct.
We've not only gathered our top pics but shown you real results so if you don't take our word for it, you can go ahead and be the judge and jury for yourself. Keep scrolling for your ultimate guide to fake tanning.
Categories:
Best light/medium fake tan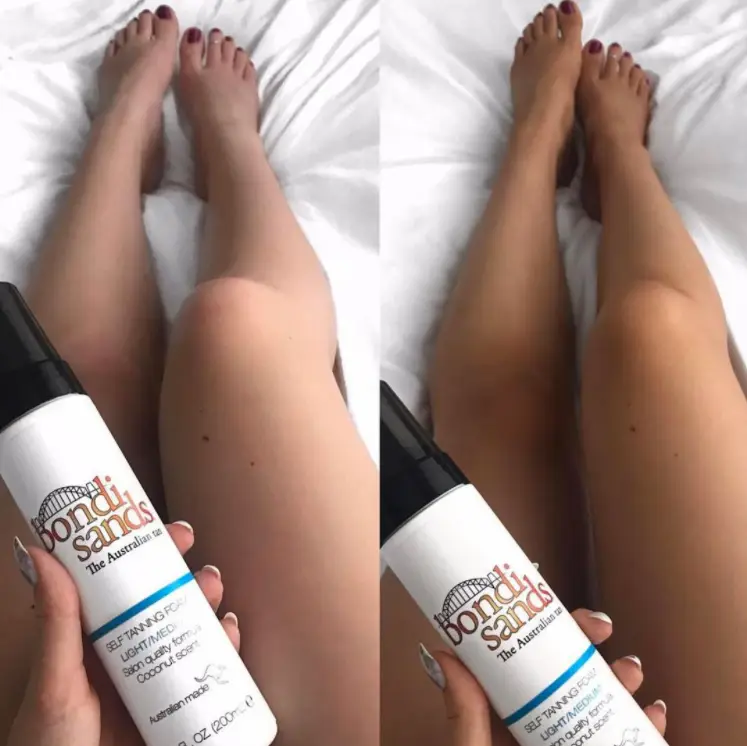 Where to buy: Amazon, Chemist Warehouse, Priceline, and Target Australia
Bondi Sands is one of the most well known brands in the tanning game and for good reason. Its stand-out product would easily have to be the light/medium tanning foam.
It's perfect for those who don't want a super dark tan but who do want a little bit of colour to spruce things up. The formula of this tanning mousse is incredibly easy to apply due to the foam texture – it means you can really control where you're putting the product. It also contains hydrating properties, meaning it won't dry out your skin as much as other products.
Additionally, this tan has been commended for how long lasting it is with frequent moisturising.
Back to top
---
Best medium/dark fake tan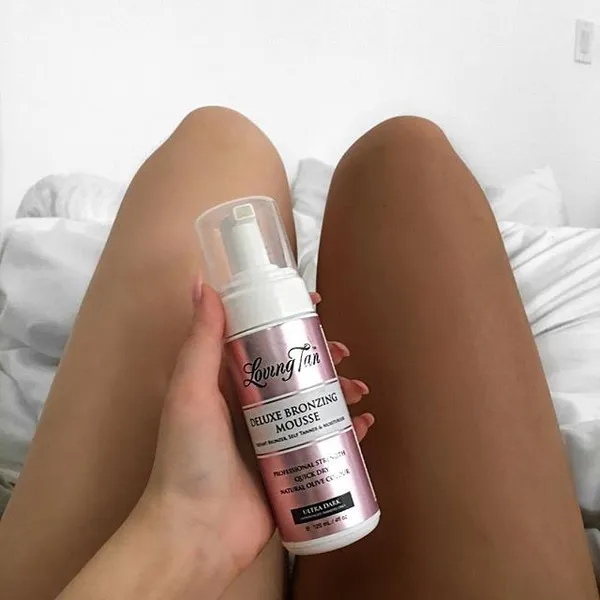 Where to buy: David Jones, Look Fantastic, and Adore Beauty
If you like your tan nice and dark (guilty!) then you seriously cannot go past the Loving Tan ultra dark foam.
This bad boy will take your skin to such a rich deep tan colour you'll fall in love instantly. Even though the tan is quite a deep colour it does give you a really natural olive glow, avoiding the orange undertone associated with a lot of tans. You'll receive instant results with this tan that will also continue to develop eight hours after application.
If that's not enough, the formula contains a bronzer that works as a colour guide for the application so you can avoid a streaky tan or missing any spots. It works for a number of skin tones too so you really can't fault this product.
Back to top
---
Best express fake tan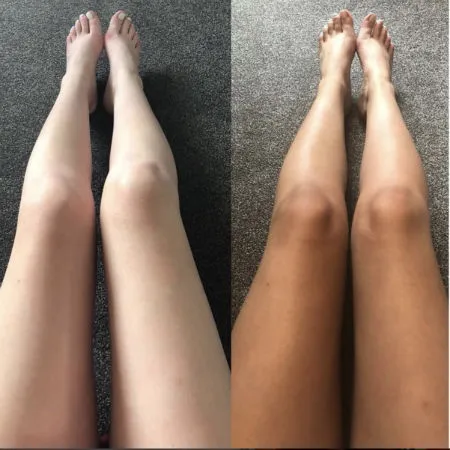 Where to buy: Amazon, Chemist Warehouse and Priceline
If you missed our Bondi Sands one hour express tan review, you wouldn't know that this is seriously one of the hottest tanning products on the market.
In just one hour you can achieve the most natural and beautiful tan. If you leave it on for two hours you can get yourself a deep tan that looks like you've spent an entire summer in the sun when in reality it was a couple of minutes in your bathroom.
One of our favourite things about this product is that it dries incredibly quickly. This means you can pop your tanning clothes back on lickety split and even sleep in the stuff if you feel like it.
Back to top
---
Best gradual fake tan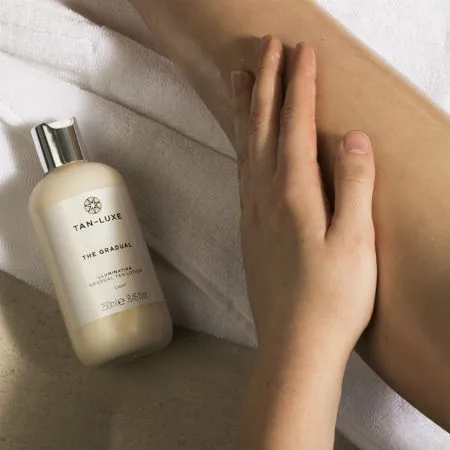 Where to buy: Adore Beauty and NET-A-PORTER
For those who don't enjoy the process of fake tanning or really just want some subtle colour, a gradual tanner is definitely the way to go.
Gradual tans can often be tricky because with some you don't see any difference whereas with others there is a little too much difference if you're picking up what I'm putting down. This product is the Goldilocks porridge of gradual tans – it's just right!
You get a beautiful natural glow from the product with absolutely no streaks. You can even apply it with your hands, given that you wash them afterwards. Those with sensitive skin would also benefit from this product as it doesn't contain as many harsh ingredients as other fake tans do.
Back to top
---
Best fake tan for pale skin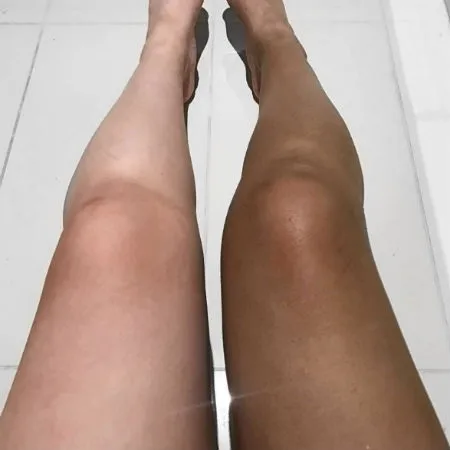 Where to buy: Amazon, Chemist Warehouse and Priceline
Pale girls can often cop it in the fake tanning game. Due to their skin tone, fake tan can often come out as quite orange.
However, fear not. The product you've waited your entire life for is finally here. The Le Tan Ash Base fake tan foam has been created for those with lighter skin tones. The ash undertone means that this tan will actually work with your skin rather than against it. Due to the cool tone nature of the formula, the tan doesn't come out as orange or green, but a gorgeous deep tan.
It's very difficult for pale skin girls to get a deep tan too and this product doesn't pull its punches either. If you decide to double layer the tan you'll achieve that "straight from a Europe vacay" look with little effort and obviously no sunburn.
Back to top
---
Best face fake tan

Where to buy: Amazon, Myer, Nourished Life, and Adore Beauty
No one likes walking around with a gloriously tanned body and a pale face that reveals the truth. Some decide to put fake tan on their face but this isn't the best for your skin. It can cause your skin to break out due to your pores getting clogged and can also embellish skin flaws and texture.
Hence, face fake tan was invented and we've never ever looked back. It's also perfect to just give your face a beautiful glowing lift away from a dull complexion. Our all-time favourite is easily the Eco Tan face water. It's the perfect tone of not too orange and not too green.
Back to top
---
Best fake tan oil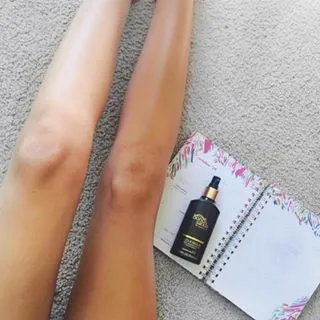 Where to buy: Amazon, Chemist Warehouse and Priceline
Fake tan doesn't just come in spray, cream or foam forms. Tanning oil is a great alternative to mainstream products. Why? It's a lighter consistency that makes it great for those with dry or sensitive skin.
It also gives you a more subtle and natural looking tan, hence why we absolutely love the Bondi Sands Liquid Gold tanning oil. Essentially, that's exactly what it is – liquid gold. It turns your skin a beautiful shade of gold that looks as though you've basked in the sun for hours on end.
The best thing about this product is that the formula is a dry oil, meaning it won't go sticky or greasy, and it won't transfer. It develops over 2-3 hours and lasts for up to a week and conveniently requires absolutely no wash off. You can't get much better than that.
Back to top
---
Best fake tan for dry skin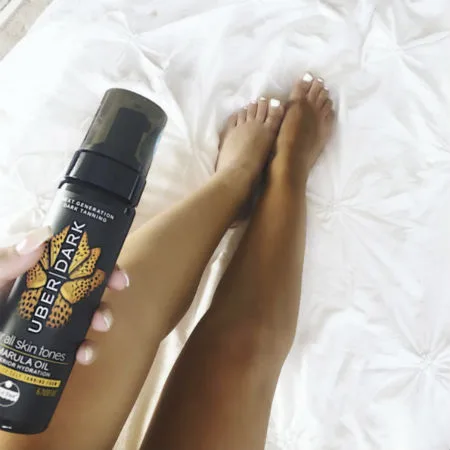 8. Le Tan marula oil foam
Where to buy: Priceline
This is one of those categories that affect us more than we think. Dry skin is super common and during winter it's something most of us experience. Fake tan attaches itself to dry skin because it's just devilish like that. Therefore those that suffer from dry skin can have a hard time with fake tan formula looking patchy as hell and also drying out their skin even more – some fake tans contain a fair amount of alcoholic ingredients which cause the skin to dry out.
However, the Le Tan marula oil fake tan foam actually has an oil base. This means it's not only going to give you a gorgeous glowing tan but it will hydrate your skin. Magic? I think not. Even though it is oil-based, you'd think this tan would be quite greasy and well, oily. It's definitely not the case. The tan dries incredibly quickly and doesn't transfer nearly as much as other non-oil-based tans.
Back to top
---
Best instant fake tan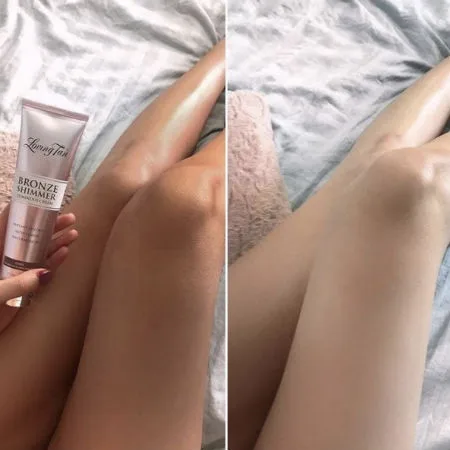 Where to buy: Amazon, David Jones, Look Fantastic, and Adore Beauty
For those moments you need a tan immediately, instant tan is the 100% go-to.
Whether it's a tanning emoji or your current fake tan is on the home stretch, instant tan is a necessary ingredient for those emergency moments. However, there are definitely a number of options on the market, so how can you possibly choose?
Luckily you don't have to.
The Loving Tan Bronze Shimmer in Dark is the only instant tan product you'll ever need. You can put this bad boy over an old tan and it gives you a glorious and noticeable glow. The best part is you don't even need any tan on to see a difference either. Plus it washes off so easily that all the hassle associated with normal fake tan is gone.
Back to top
---
How to fake tan?
1. Prep your skin
This step is actually more important than applying the tan itself. No matter how well you apply a tan, if you don't have a clean canvas, you're going to get a nasty result. When prepping your skin you want to ensure you exfoliate off your old fake tan or dead skin cells. This allows a clean base for the tan to be evenly distributed over. Also, ensure that you moisturise your skin about an hour before applying fake tan so the product doesn't stick to dry patches.
2. Apply tan
Obviously the main event in the process is applying the tan. When applying tan, you want to work in small sections because most formulas dry pretty quickly. If you try to do it all at once, some sections will dry where they are or you'll end up with a patchy tan. Not. Cute.
Break your body into sections: calves, thighs, arms, chest, stomach and finally back. Leave your hands and feet till last and just use the excess tan leftover on the mitt. This way you won't end up with hands and feet that are 10 times darker than the rest of your body. Once you're done, leave your tan to dry for 5-10 minutes then pop some dark clothes on and wait.
3. Wash off tan
Once you've left your tan on for an abundance of time or you've decided to sleep in it, you still really need to wash it off. My best tip would be to use as little soap as possible. Soap dries out your skin and can also strip some of your fake tan off. Wash what is necessary then get out of there. As soon as you're out of the shower, moisturise your skin and presto. Your work is done. Gorgeous and glorious tan complete!
---
The dos and dont's of tanning
DO's:
Do apply small amounts in sections. Start in one section and make your way up your body.
Do moisturise your skin an hour before tanning.
Do take off an old tan before applying a new one.
Do use a tan that works for your skin type.
Do give your tan time to dry before applying another layer or putting on clothes.
Do wash your tanning mitt each time after use.
Do put in the effort to tan your back. Or even ask a friend.
DON'Ts
Don't apply fake tan straight after shaving or exfoliating. Fake tan will get stuck in open pores.
Don't layer a new tan over fake tan. This will lead to patch city.
Don't apply fake tan to your face.
Don't apply heaps of tan in one go. Wait half an hour then do another layer.
Don't put clothes on before your tan has dried.
Back to top
---
More guides on Finder
Even more shopping deals