The best eyeshadow palettes for all occasions 2020
Looking for your next go-to palette? These are the 12 best eyeshadow palettes that are worth the money.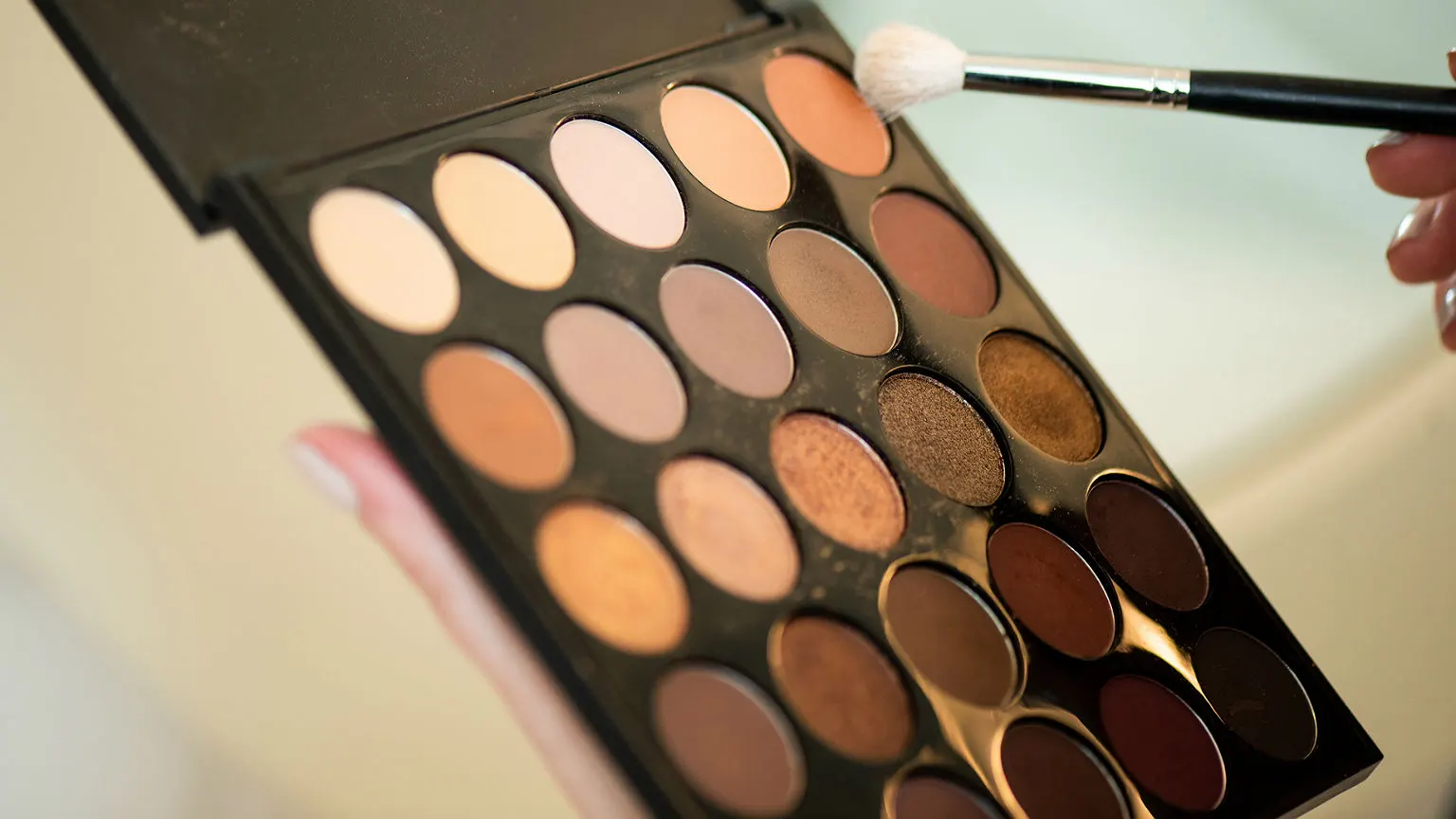 We're committed to our readers and editorial independence. We don't compare all products in the market and may receive compensation when we refer you to our partners, but this does not influence our opinions or reviews. Learn more about Finder.
Every makeup lover needs a fabulous eyeshadow palette. While you may think that any good palette is universal, that's not really the case. It depends on your tastes. Some makeup junkies may love shadows packed with pigment. Others might be looking for something more subtle that can be built up gradually. Some may want neutral tones and others may want bold colours.
Based on eyeshadow palettes that we have tried and tested, and top-rated palettes from stores like Sephora, Cult Beauty and Adore Beauty - we've put together a list of the best eyeshadow palettes on the market right now. We judged them on price, range of shades, packaging, convenience and the quality of the formula. There's a variety of finishes, colour stories and levels of pigmentation to choose from. So, if you're looking for a new eyeshadow palette, here are the 12 that we think are worth your money.
---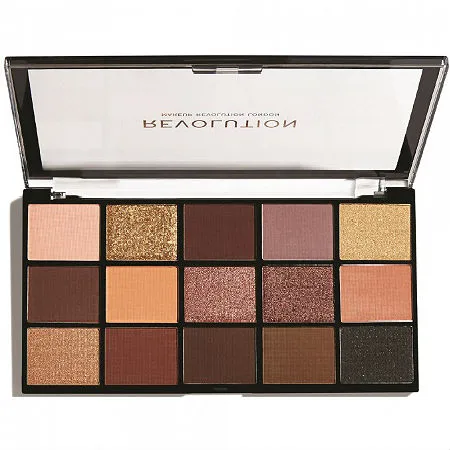 Revolution Beauty Reloaded in Velvet Rose
If you're on the hunt for cheap makeup, we've got you covered. Revolution Beauty is all about quality, performance and affordability and you can pick up the Reloaded eyeshadow palette for just under $10. We love it so much that we even have a stand-alone review on it! The shadows are pigmented but still very easy to use and blend out, so it's great for beginners. My personal favourite is Velvet Rose but the brand has 12 other colour stories to choose from. Velvet Rose features plenty of beige, brown, gold, orange and burgundy colours, plus a pigmented black with a copper glitter twist. All of these shades can be combined to create a multitude of eye looks, which is why this is a great pick if you're on a budget or just beginning to experiment with eyeshadow.
---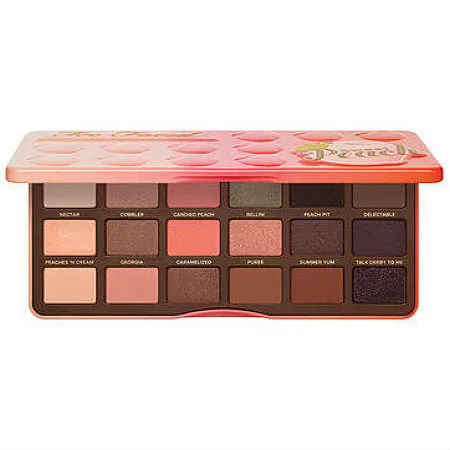 Too Faced is a beauty brand that's all about having fun, and most of its palettes are scented, including the Chocolate Bar palette. The Sweet Peach palette is obviously peach scented and is perfect for all skin tones. The hue is also flattering on all skin tones, as peach both brings out the warm tones in lighter skin and gives the appearance of a warm, dewy flush on darker skin. The shadows are rich with pigment and super easy to work with and blend out. I find that Too Faced shadows don't have much fallout, but they still provide an intense colour payoff. Sweet Peach is an 18-pan palette offering a range of orange, pink, coral, bronze and purple tones, and this variety means you can really create any kind of look. Using this palette, I have created natural everyday eye looks as well as something bold for a night out.
---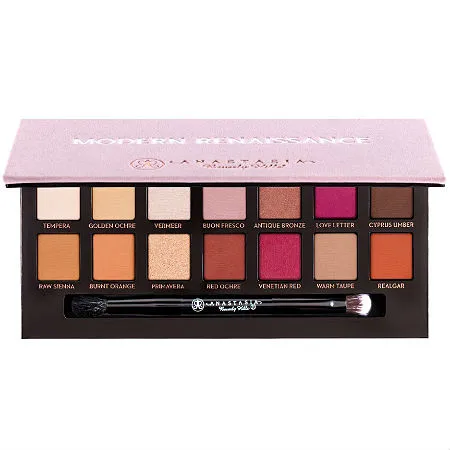 The Modern Renaissance palette kick-started the trend of warm browns and burgundies. It's a must-have staple, thanks to its ability to create a multitude of eye looks. Inspired by the resins and paints of Renaissance art, you're provided with 14 essential and totally wearable shades. We love that the colour variety can easily take you from day to night. Whether you're after something pretty and neutral or something with a gorgeous berry hue, you can find it in the Modern Renaissance palette. Anastasia Beverly Hills' eyeshadow formula is loved by professionals and beginners alike. The eyeshadows are buttery and creamy, providing an intense colour payoff. You can experience some fallout with these shadows, but nothing that's super noteworthy or different to other palettes on the market.
---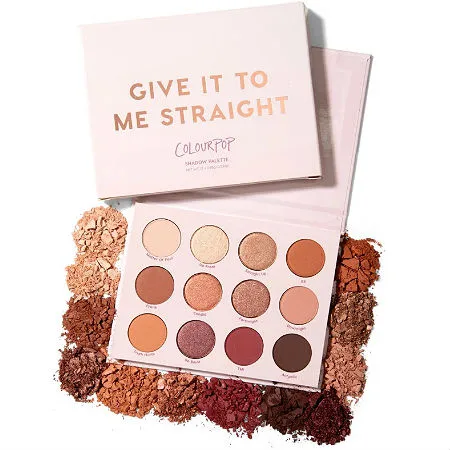 Another fabulous and affordable pick is from the team over at Colourpop. Known for constant and colourful collections, this beauty brand needs to be on your radar. The Give It To Me Straight palette is full of warm coppers, pretty neutrals and rich mauves to complement a range of skin tones. What's included? Take your pick from seven matte and five intense metallics. The pigmented shadows have a buttery consistency and apply evenly on the lid. They blend out like a dream, making this palette a great pick for beginners. As well as this, the shimmer shades are highly pigmented and can actually be used either wet or dry. This formula is ideal for those looking to make a statement with colour on their lids.
---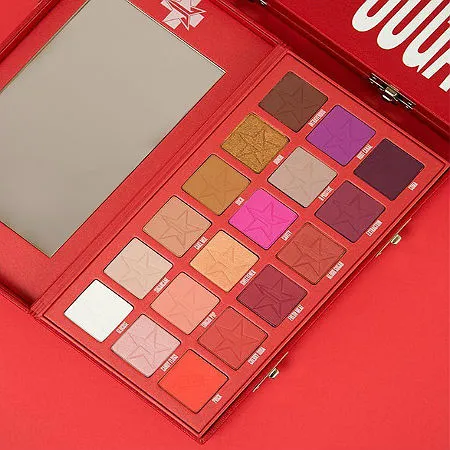 Jeffree Star is one of many beauty bloggers with a makeup line. His brand first took the world by storm with an amazing liquid lipstick formula. Now, his iconic eyeshadow palettes have become his stand-out product. The Blood Sugar palette offers 18 shades that are packed with pigment. You can choose between three metallics, one foil and a range of mattes to create an abundance of eye looks. If you're looking for both warm and cool-toned shades, JSC has you covered. And if you've always wanted to experiment with hot pink, a spicy red or maybe a vibrant purple, now you can. The rich tones in this palette are sure to excite and the packaging of the Blood Sugar palette is one-of-a-kind and actually inspired by a doctor's medical box. The luxurious red faux leather finish will look absolutely fabulous on your makeup counter.
---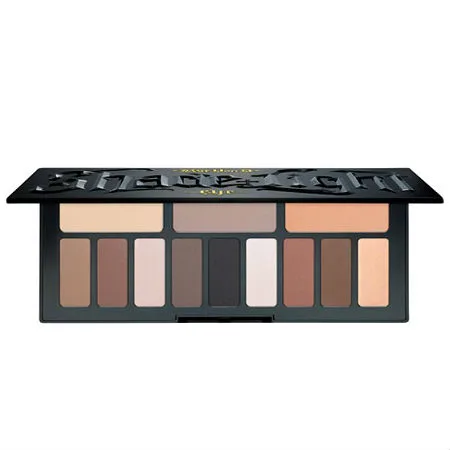 If you're looking for a fabulous array of matte shadows, Kat Von D has you covered. The Shade + Light palette is specifically designed for contouring the eyes. It's arranged into three different colour sections: neutral, cool and warm. Whatever your skin's undertone is, you will find something in this palette to suit you. The palette includes colour to put down as your base, contour, define and highlight with. It can be kind of difficult to find a good quality cool-toned palette so we love that Kat Von D provides us with something this good. The quality of the shadows is great – they are so creamy and feel like velvet. Plus, it's really easy to blend and build up the intensity of the pigment. For an eyeshadow look that will last all day and all night long, you must try the eyeshadow formula from Kat Von D.
---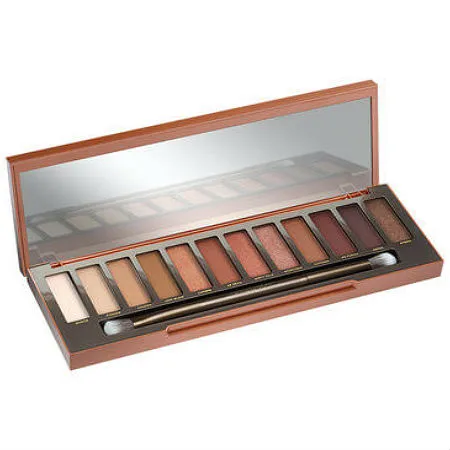 If you're looking for warm tones, Urban Decay has you covered. The Naked Heat palette has the perfect collection of warm browns, burnt oranges and rich siennas to help you get an on-trend berry look with ease. The matte and shimmer shadows from Urban Decay are pigmented but still very easy to blend out. This gives you the option to either go in strong with colour or build up and blend out the pigment. You can get a bit of fallout with these shadows, but since the powder is so fine, it's easy to buff away without disturbing the rest of your makeup. Urban Decay is known for creating killer eyeshadow palettes, so you know the performance is always going to be good.
---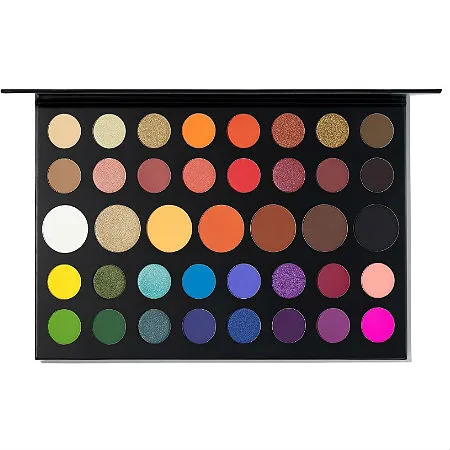 If you're looking to get bang for your buck, the James Charles Palette from Morphe belongs on your radar. At first glance, you may be freaked out by the abundance of colour. But fear not, this palette is extremely versatile and can work well for anyone and everyone. James Charles encourages everyone to "unleash their inner artist" and experiment with eyeshadow. This palette allows you to create an unbelievable amount of looks. Each of the 39 shades are packed with pigment, and they feel smooth and creamy. You get four rows of fabulous colour combinations in matte, metallic and shimmer formulas. Our favourite thing about this palette is the row of super-sized shadows. They're bigger than the rest and are basic colours that everyone needs. It's a genius!
---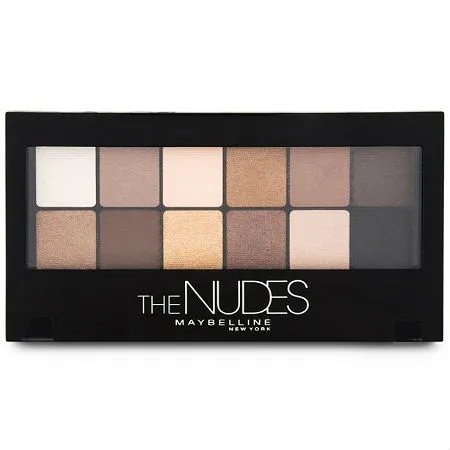 The Nudes from Maybelline is for the girl on the go. It's a basic eyeshadow palette that gives you everything you need. Full of nude and natural hues, there's a mix of both cool toned and warm-toned shades so that anyone can use it. The palette is designed so that the colours can be used as duos, trios and quads. You have your transition shades, your darker shades, your colours to highlight with and pigments that are sure to make a statement on the lid. The formula is easy to work with as the eyeshadows are creamy and easy to blend. The pigment isn't strong, meaning you can build up the intensity to take you through the day till night.
---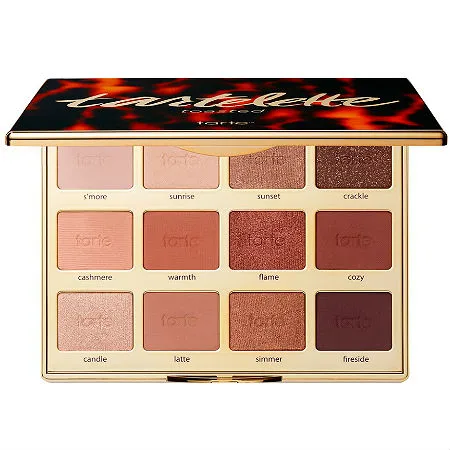 Tarte's Toasted palette is one of the beauty brand's best selling products. If you're a lover of warm shadows and you're looking for a range of super wearable shades, then this is what you need. The palette features 12 warm, rich tones that are made for endless mixing and matching. It comes with seven wearable mattes and five fabulous shimmers, and we love that the colours have been arranged in rows so that you can easily create three different looks. But if that's not your thing, you can just combine whichever colours you prefer to create something amazing. The shadows are infused with Amazonian clay, which makes for a smooth application and blending process without any chalkiness. The result is just an intense colour payoff, so there's no need to keep picking up more product.
---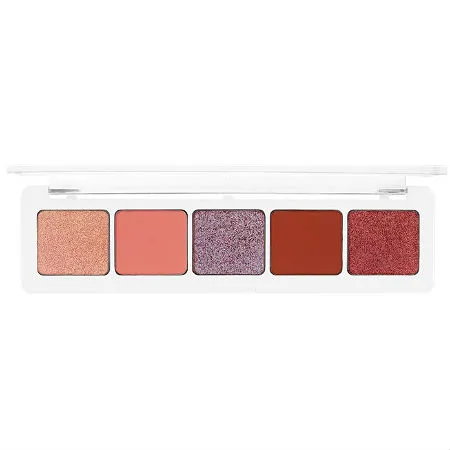 Natasha Denona is a beauty brand that comes from the fabulous mind of a global makeup artist. The high-quality cosmetics and brushes come with a high price tag, so this brand isn't for everyone. The Coral palette features five velvety hues of stunning coral-themed shades. The coral pink and rich red mattes are perfect for your crease. We also love the iridescent and duo-chrome shimmers, arriving in a variety of colours. The shadows are buttery and pigmented so that you can pack on colour or blend it out with the transition shades. If you want your eye look to make a statement, you need to give this a go. The other palettes from the brand are expensive and have many colours, so this one allows you to try out an iconic Natasha Denona palette for a fraction of the price.
---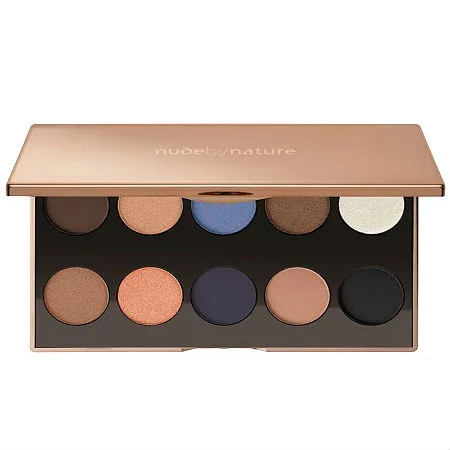 Nude by Nature is an Australian makeup brand that commits to 100% natural ingredients. The Natural Wonders palette is one of the brand's award-winning products. It includes an array of matte and shimmer shadows but the colour story is definitely suited to the more "natural" makeup wearer. The palette is actually inspired by the shades of Australia. Whether you opt for the shimmering sand tones or the pop of ocean blue, the Natural Wonders palette offers you a range of versatile eye looks that can take you from day to night. Nude by Nature's eyeshadow formula is smooth, pigmented and light as a feather, making the application effortless. It's enriched with active natural ingredients including Quandong and Desert Lime to help provide antioxidant defence.
---
Real life favourites
My ultimate go-to eyeshadow palette is the ABH Modern Renaissance palette. All of the brand's palettes are amazing but this is my favourite because the colour story is gorgeous. The shadows are extremely pigmented and heaps blendable, and the shadows just have great colour payoff. I always use it on my clients. - Demi
The Sweet Peach palette from Too Faced is my favourite of all time. The shadows are really creamy and blendable, and just so easy to work with. I actually work at MECCA and it's one of our best selling ones! - Sandra
Morphe shadows are so great – they are super pigmented and blendable. I love the 350 palette in particular because of all the warm tones. They complement all eye colours really well. It's also a great palette because of all the transition shades, plus you get a few shimmer colours too! - Tina
---
How do you apply eyeshadow?
So you've chosen the perfect eyeshadow palette, now it's time to start using it. If you're feeling a little lost or overwhelmed, we've got you covered. The good news is, there's no right or wrong way to apply your eyeshadow – it's all about letting your creative juices flow! But there is a recommended technique that can especially help beginners. This method can be done with any range of colours, hues or tones.
Apply a lighter, neutral shade all over the lid. This is going to act as your base and will help brighten the whole look.
Blend a darker shade into your crease. The crease of your eye (or socket line) is the part of your eyelid that naturally folds when your eye is open. To blend, we recommend using short, slow and soft brush strokes as this will give you an effortless blend.
To give your eyes some definition, apply the darkest shade in the outer edge of your crease. This is usually called the "outer V" of your eye.
To finish the look off, apply a bright shade into your inner corner. This will help brighten your eye, making it appear more wide awake.
We know it's hard to nail a cut crease when you're just starting out on your makeup journey, so this is a great method if you're just trying to get the hang of things. If you're still struggling, you can check out our fabulous list of makeup hacks to help you achieve the perfect eye look.
---
What brushes are needed to apply eyeshadow?
Understanding makeup brushes can be tricky. There are so many different types to choose from, and they all look so different and have different uses. This is why we've put together a complete makeup brush guide to break down everything you need to know.
To get you started, you're definitely going to need a crease brush and a shader brush. We recommend investing in a brush kit that supplies you with these tools, that way you don't even have to think about it!
If you're on a budget, we recommend picking up the Real Techniques Eye Shade + Blend brush pack from Priceline. If you feel like splurging, we're obsessed with the Sigma Beauty Basic Eyes brush kit from Sephora.
---
More beauty reviews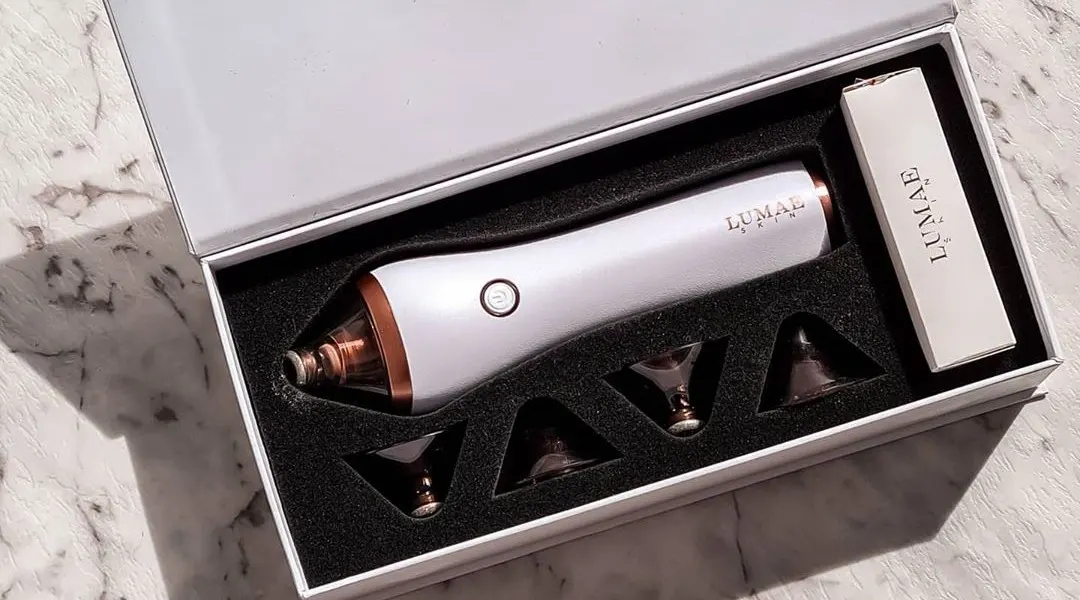 You've probably seen the Lumae Skin microdermabrasion kit all over your Instagram feed, so I thought I'd give it a go to see if it was worth the hype.
Read more…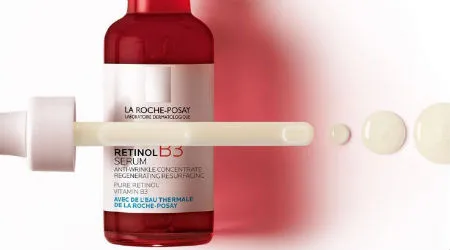 If you have sensitive skin but still want to include retinol in your skincare routine, then you need to give this serum a go.
Read more…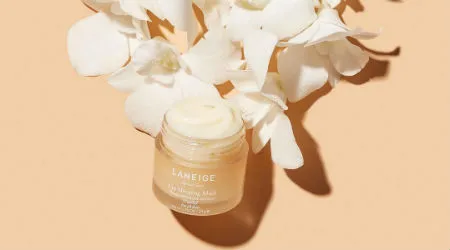 Find out why this simple beauty product is now a cult favourite among skincare lovers.
Read more…
---
Looking for more deals online? Check out our coupons and deals here
Popular Hair & Makeup coupon codes
| Last checked | Code description | Code |
| --- | --- | --- |
| 24 Feb 2020 | 5% off your orders | FIN**** |
| 24 Sep 2020 | 10% off your first order | APP**** |
| 30 Oct 2020 | FREE 400ml Final Fix hairspray with selected styling tools | TRE**** |
| 30 Oct 2020 | FREE Jane Iredale Gift | LAS**** |
| 28 Oct 2020 | 20% off orders over $100 | GET**** |
Image Source: Getty Images
More guides on Finder
Even more shopping deals