Best eye creams for all skin concerns 2020
The most delicate area of your skin deserves the most attention. These are our top favourite eye creams that we've tried and tested.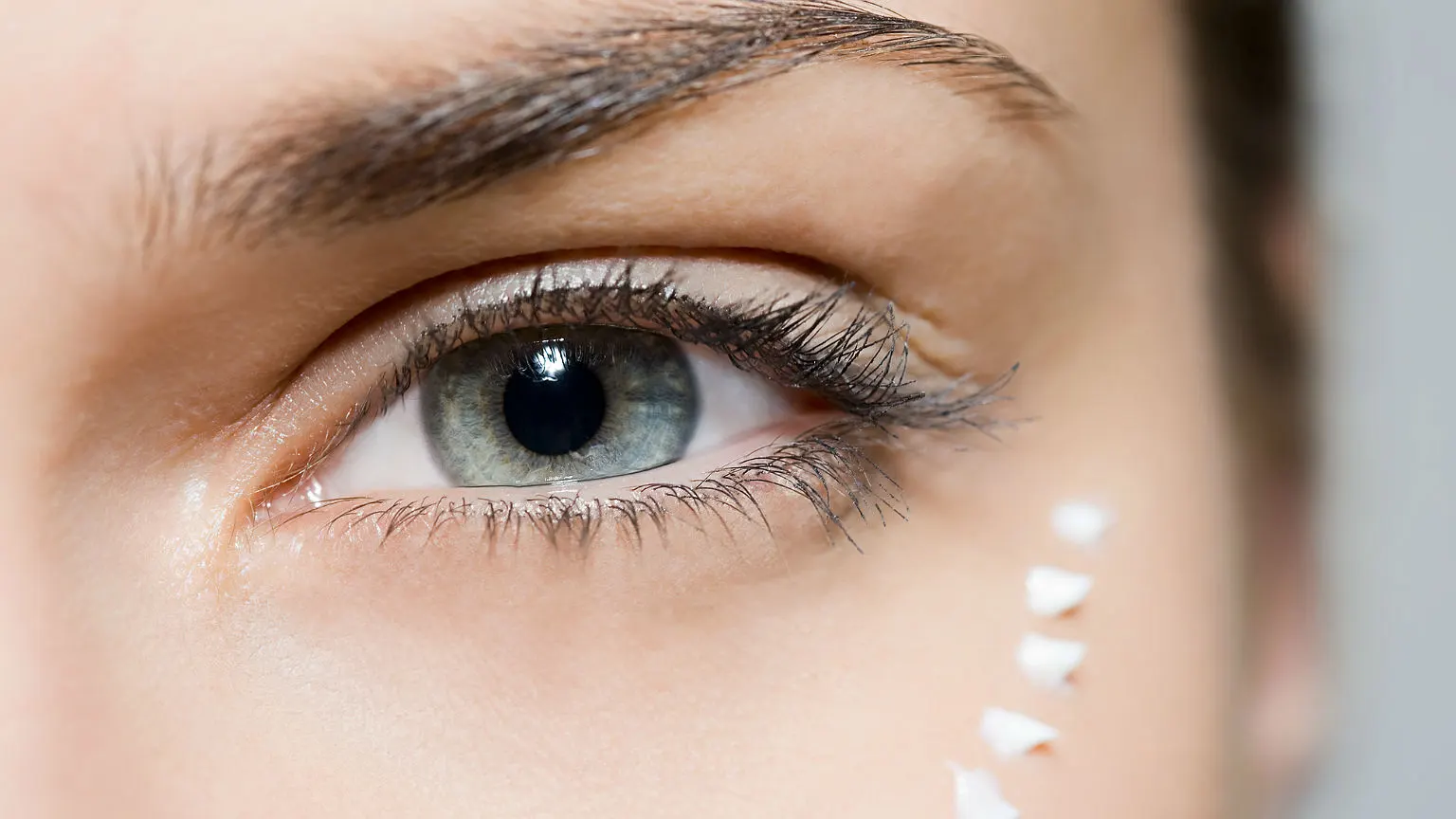 We're committed to our readers and editorial independence. We don't compare all products in the market and may receive compensation when we refer you to our partners, but this does not influence our opinions or reviews. Learn more about Finder.
Eye cream is an essential part of your skincare routine. It's important to keep this area hydrated and nourished as this helps with not only a more youthful appearance but also with creating an ideal base for makeup application.
If you're looking for the right eye cream for you, you're in luck. Here at Finder, our team tried and tested dozens of eye creams. In fact sometimes we conducted a real beauty battle and tested different ones on each eye. At the end of our testing, these were our favourite. Whether you're looking to cover dark circles, reduce fine lines and wrinkles or say goodbye to puffy eyes, these are the products you need to try.
---
If you're looking to conceal dark circles without concealer, Ole Henriksen's Banana Bright Eye Creme is perfect for you. It's magic in a jar and inspired by "banana powder" – which is why it's tinted a pale yellow colour. The yellow works to colour correct, therefore reducing the look of dark circles and completely brightening the under-eye area. At the same time, the Banana Bright Eye Creme also does an incredible job at hydrating and targeting fine lines and wrinkles. The formula is lightweight so it works great under concealer. One of my favourite things about this product is that it's formulated with vitamin C, similar to the Banana Bright Face Primer that we reviewed here. Your under-eye area will totally be revived and illuminated!
---
Sometimes my eyelids and under-eye area can start to feel a little dry and actually start to flake. It doesn't sound too pleasant but whenever that happens, this eye cream is an absolute saviour. The CeraVe Eye Repair Cream is enriched with three essential ceramides to restore the skin's natural barrier, hyaluronic acid to retain moisture and niacinamide to calm the skin. It was developed with dermatologists and it's even endorsed by the Eczema Association of Australasia – so if you suffer from eczema, this is perfect for you. The formula is lightweight, non-greasy and fast-absorbing. This eye cream is great at reducing the appearance of dark circles and controlling eye puffiness.
---
If you're in the market for cheap skincare brands that are fuss-free, THE INKEY LIST belongs on your radar. The brand is known for simplified products that are super easy to understand. I particularly love the Caffeine Under Eye Serum because it's a great eye cream for beginners. It's simple and clear to comprehend. The under-eye serum is derived from coffee, which actually works to reduce dark circles and fine lines. As you may know, caffeine is a diuretic. This means it helps with controlling the water retention that can lead to puffy eyes. The formula is lightweight and fast absorbing, so it's fabulous for everyday wear, morning and night. It's also free from fragrance and parabens.
---
If you have a preference for luxury skincare, you should know about GINGER&ME. It's recognised for its range of sophisticated and luxurious formulations. The Quinoa Lift & Hydrate Eye is lightweight but incredibly powerful. The formula has a gel-cream consistency and works to firm and tighten the delicate under-eye area. The eye cream can be used morning and night, but if you are worried about using too much product – don't, because a little goes a long way. I particularly love applying the cream as it comes out of an applicator that feels cool on the skin, helping with puffy eyes. While I didn't see instant results, I found that after continued use, I could definitely see a difference in my skin and the delicate under-eye area. It's recommended that you don't rub this product in, but rather pat the product in and allow it to fully absorb.
No rating available yet
Price: $85
Where to buy: InSkin Cosmedics
Best for: If you have fine lines
---
Jurlique is a special skincare brand because it's formulated with plants harvested by hand. The company extracts the essence from the plant, capturing everything at its peak. This is why the range of products is so powerful. The Herbal Recovery Eye Gel is formulated with a mix of age-defying botanicals including silk tree, yarrow and viola. These have antioxidant and rejuvenating properties, making it incredibly hydrating and nourishing. It smooths fine lines while brightening and plumping the delicate under-eye area. It's a great eye cream for everyday use, with a smooth and light texture that absorbs almost instantly. This creates the perfect canvas before makeup application. You can use this product for all occasions, morning and night, and it won't react to any other skincare you're currently using.
No rating available yet
Price: $65
Where to buy: Jurlique and David Jones
Best for: If you have fine lines and puffy eyes
---
Neutrogena creates simple and affordable beauty products that are perfect if you're just starting to create your own skincare routine. If you need an eye cream but don't want to spend too much cash, the Hydro Boost Eye Roll-On is perfect. It provides deep hydration and is formulated with hyaluronic acid, olive extract and ionic mineral complex. This trio ensures intense moisture is continuously delivered to the fragile under-eye area. One of the best things about the Hydro Boost Roll-On is the rollerball applicator. It's a fantastic addition because it gently massages the skin, stimulating blood circulation while moisturising dry skin. I also find that this eye cream reduces darkness and the appearance of fine lines, so you will look fresh and rejuvenated in no time!
---
To fight all key signs of skin ageing, Estee Lauder's Advanced Night Repair is a must-have. It promises to bring youthful light to your eyes. It's formulated with an exclusive ChronoluxCB technology that works while you're sleeping. It directly deals with fatigue as well as the effects of pollution and age. Being in my early 20s, I don't have wrinkles to worry about. But I do have a few fine lines and I can visibly see a difference while using this eye cream, even after one use! To combat fine lines, wrinkles, dark circles and even dryness – this is a great product. It's a gel-cream hybrid, meaning the texture is very smooth and silky. It somehow feels as if your lines are being filled. It's very comfortable and feels rather luxurious, which is why I love to use this product.
---
The fact that this eye cream comes from MAC Cosmetics is very handy. Not only is it a great skincare product, but it's a great primer before makeup application. The global beauty brand understands how makeup works with skincare. The Lightful C eye cream has a light pink tone that actually cancels out any grey tones under the eyes. This makes it perfect to use during the day, and the added luminosity makes your skin look glowy and bright. It's a creamy consistency that is very fast absorbing. It's formulated with Vitamin C and Coral Grass, which works to hydrate and brighten the skin while also de-puffing the delicate under-eye area. This is a great product if you're looking to make your skin look totally fresh and super plump.
---
For powerful active ingredients, Dermalogica should be your go-to brand. The Age Reversal Eye Complex delivers incredibly anti-ageing results, thanks to the potent ingredient retinol. This ingredient is one of the only things clinically proven to reverse signs of ageing. However, we don't recommend using this product in the morning – you should only be using retinol at night. During the testing phase, I used it around one eye only to compare the difference. And the difference was significant. It does a fantastic job of retexturising your skin, leaving it feeling totally smooth and baby soft as well as working wonders on lines and wrinkles. It stimulates cell turnover, protects the skin's natural collagen and elastin reserves and even de-puffs the fragile eye area.
---
Peter Thomas Roth doesn't disappoint with great skincare products. The Mineral-Rich Eye Cream is formulated with the brand's iconic Hungarian Thermal Water as well as with algae extracts, peptides, plant-derived lipids, caffeine and plenty of Hungarian botanicals. The thermal water is sourced from a secret spring in Hungary. The water in these springs absorbs minerals as it bubbles to the surface. All of these ingredients work together to deeply nourish and moisturise the skin as well as actively help with under-eye concerns. After applying this product, my skin feels firm, smooth and hydrated. It's quite a thick consistency and a little goes a long way. I found that the Mineral-Rich Eye Cream works great to reduce the look of fine lines while improving the appearance of dark circles.
---
Real life favourites
Neutrogena Hydro Boost Eye Roll-On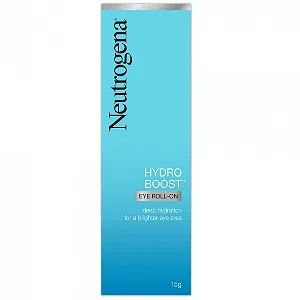 Source
"I love this eye cream because it is so creamy and hydrating. While doing all these things, it's not too heavy and works great under makeup. I love to wear this on a day-to-day basis." - Demi
"Not only is this eye cream incredibly affordable, but it's so hydrating. I love to use this in the morning as it helps me look so much more awake and really works to brighten my under eye." - Tamara
"This is one of my favourite eye creams because it's incredibly hydrating. If I have dark circles, I use this and they are instantly gone. It's a lifesaver!" - Kristina
---
How to apply eye cream?
Eye cream should be applied with either your middle or ring finger. They both have the lightest pressure, making it perfect for the gentle under-eye area. It's recommended that you don't apply it straight onto your eyelid or directly below your bottom lashes. Instead, focus on the orbital bone and eye socket. Here's a great video demonstration we found if you still need a better understanding:
---
What does eye cream do?
Eye creams can address a number of different skin concerns – it just depends on what you're looking for. You can go for something that hydrates or brightens or maybe something to diminish the appearance of wrinkles or dark circles. You can use a different eye cream in the morning and in the evening, depending on your skin's needs. Some beauty sites like Cult Beauty allow you to filter particular skin concerns so you can easily find exactly what you need.
---
When should you start using eye cream?
Generally, people start using eye cream during their late 20s or early 30s at the first sign of a fine line or wrinkle. But actually, you can start using eye cream in your early 20s or earlier if you prefer. It just depends on the product you use and what it's formulated to do. There's no need to use an eye cream targeted for wrinkles and anti-ageing when you're only 20. Stick to something brightening or hydrating – it's age appropriate and still means you'll be taking care of your skin.
---
Featured image: Getty
---
Looking to save on all things beauty? You need to check out these deals:
Popular Myer coupon codes
| Last checked | Code description | Code |
| --- | --- | --- |
| 22 Oct 2020 | 20% off everything: Halloween Sale | FLI**** |
| 24 Feb 2020 | 5% off your orders | FIN**** |
| 22 Oct 2020 | 20% off best immunity boosters | IMM**** |
| 21 Oct 2020 | 20% off everything | FLI**** |
| 24 Sep 2020 | 10% off your first order | APP**** |
More guides on Finder
Even more shopping deals