Best exfoliants and scrubs for all skin types
We tested dozens of products to find the best exfoliants for all skin types.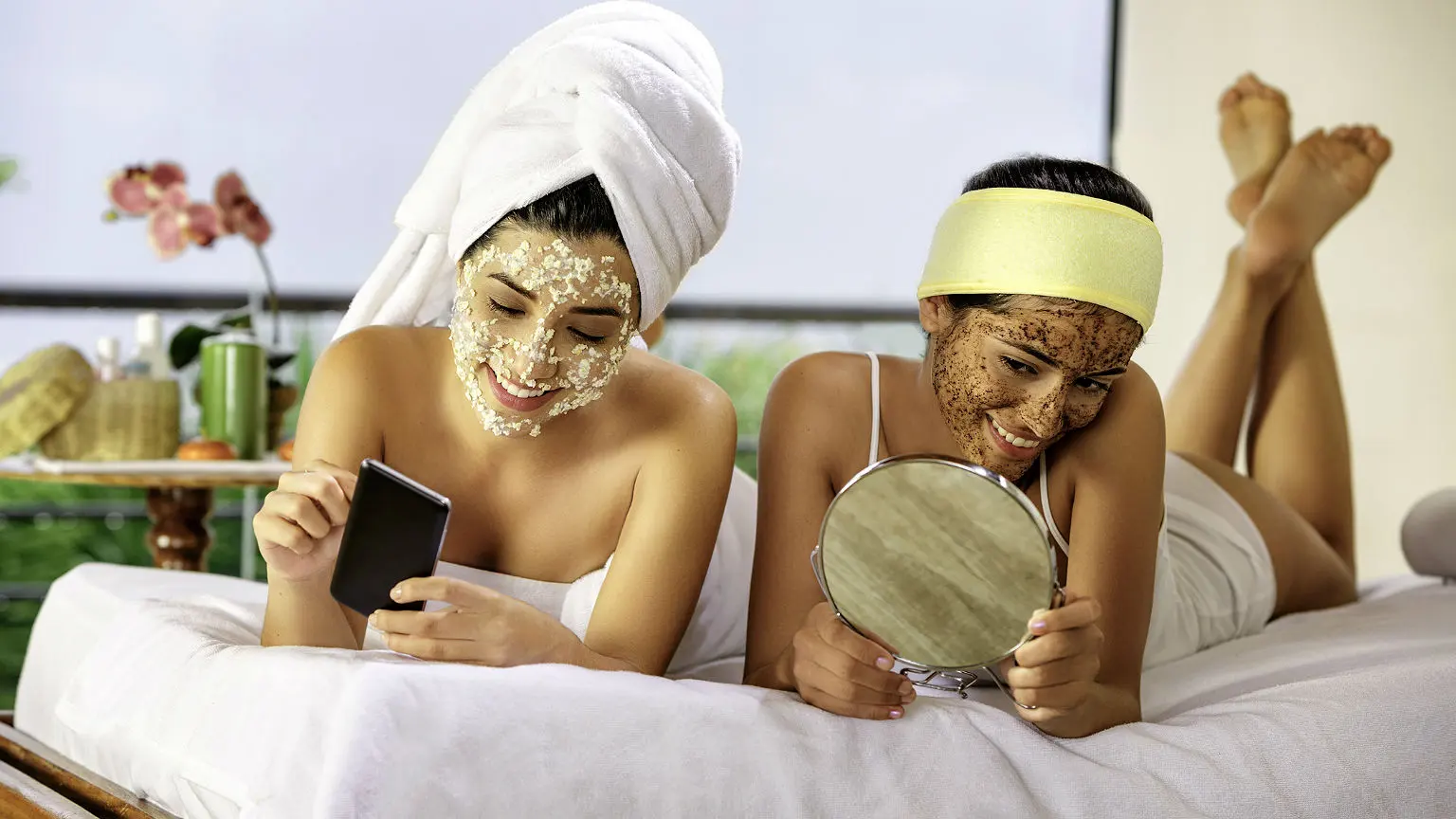 We're reader-supported and may be paid when you visit links to partner sites. We don't compare all products in the market, but we're working on it!
Exfoliants are a key part of a well-rounded skincare routine. A cure-all, the right exfoliant can banish acne, minimise hyperpigmentation, improve texture and reduce fine lines. But what's good and what's not?
Here at Finder, our team tried out dozens of products. From gels and pastes to dry powders and scrubs, you name it, we tried it. Based on our experiences, here are our favourite and top-performing exfoliant products for all skin types.
---
Scrubs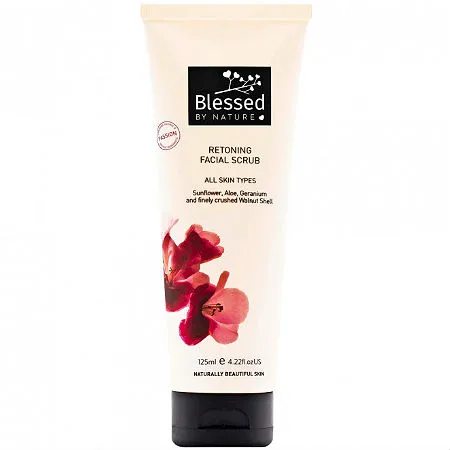 While walnut scrubs have gotten a bad wrap in the past, this particular iteration delivers really good results. It's not overly abrasive but is gritty enough to polish your complexion and remove flaky skin. It also does a great job of minimising the congestion that I sometimes experience through the T-zone. This one contains a bunch of very soothing and calming ingredients like aloe, calendula and green tea that are very kind to your skin – even as you exfoliate. If you have redness or sensitive skin, this scrub could be a good one for you.
Blessed by Nature is a great brand for the price point. This scrub is much better than just about every department store brand I've tried. This is a fabulous option if you're looking for something that delivers results with very little skin irritation.
Price: $12.95 for 125mL
Where to buy: Amazon , Priceline
For all skin types.
---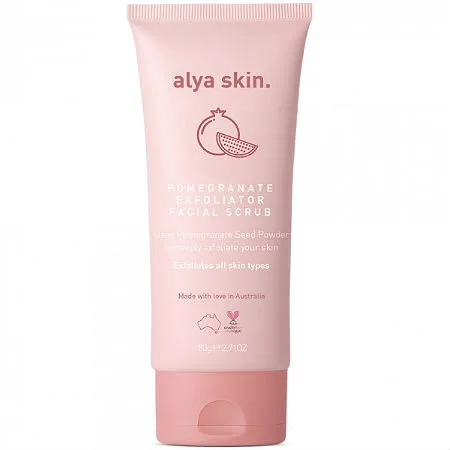 This is a simple product that leaves you with soft skin without being too scratchy. This one uses pomegranate seed powder as its exfoliating component which I've found to be more gentle than some other scrubs. What I particularly like about this product is that it actually includes a fair few moisturising ingredients like sweet almond oil and macadamia seed oil – so it leaves your skin feeling plump and nourished as opposed to raw. This is the scrub I use when my skin is flaky and congested but needs a bit of moisturising TLC.
I also love that in addition to being natural and cruelty-free, this one is actually made in Australia. It's hard to find products that are made locally, so when you do, it's great to support them.
---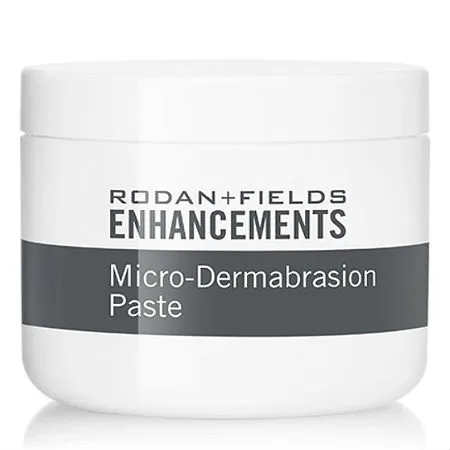 Rodan + Fields is one of the few hyped-up brands that actually lives up to the claims – in my opinion anyway. The brand's microdermabrasion paste is a fabulous product for anyone who loves face scrubs. This balm-style product is applied to dry skin without water and massage over the face. It starts out solid and you have to scoop it out of the container. It's a bit like those old-school makeup removing balms, but grittier obviously.
This paste is designed to be abrasive but also very nourishing. It's not a gentle scrub by any means, it's a deep exfoliant that really almost feels a bit like microdermabrasion. But the intensity is minimised by the moisturising properties of the balm, which is surprisingly oil-free. I found it left my skin super smooth and deeply moisturised. Which is a lovely change from scrubs that leave your face with an uncomfortable tight feeling.
---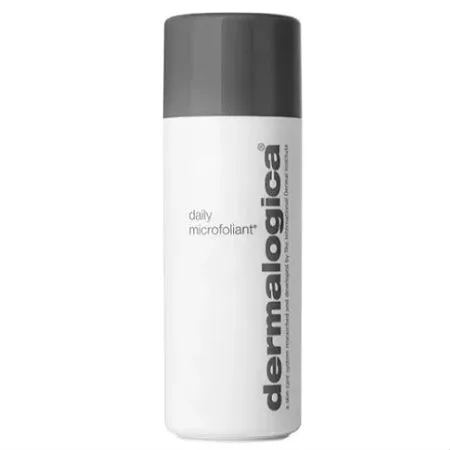 Dermalogica's Microfoliant is a rather unique exfoliant. The key selling point is that you can customise the abrasion factor. It actually comes in a powder form, not a liquid or cream, with the idea that you can create your own consistency. Use it dry for maximum effect or you can gradually add water to get the abrasion you're most comfortable with. The rice-based powder is designed to "activate" when you add water and it releases papain, salic acid and rice enzymes to help clear dead skin and impurities. It definitely does the job, leaving your skin feeling soft and fresh.
I love being able to change up the abrasion factor to what suits my skin on the day I'm using it. It's also a great product to travel with because it doesn't leak all through your suitcase. And, I find the size quite generous, especially when you consider that other products of the same size are probably half water.
Back to top
---
Chemical exfoliants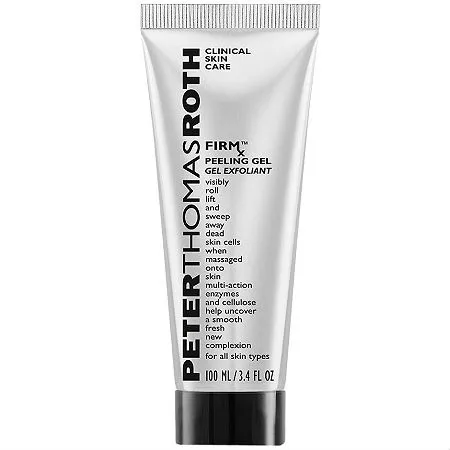 This is one of my favourite ever skincare products. You can literally see the dead skin rolling off your face as you work this gel in. It has also solved one of the biggest issues with chemical-based exfoliants, which is over-exfoliating. Many of these types of products are made with hydroxy acids which can burn your skin if you use them too frequently. But this product uses enzymes to exfoliate rather than acids. What the enzymes do is find dead skin and clear it off the live, healthy skin by "digesting" it. Weird, I know. But this means that it literally only takes off the dead stuff and leaves the rest alone. So even those with sensitive skin can use this product.
You apply this one to a clean dry face and massage in for a few minutes. You need to use a decent amount to get the full effect, so don't be shy. As you work it in you'll find dead skin starts rolling off your face, but don't worry, it's normal. Once you're done, just wash it off with water. Your skin will be left fresh, clean and with no irritation.
Price: $75 for 100mL
Suitable for all skin types, except those with very sensitive skin.
---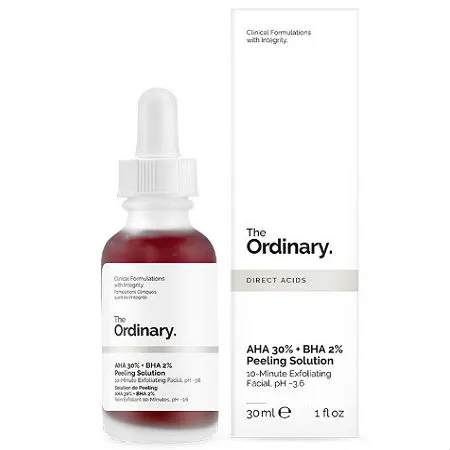 This product is great for when you need an intense refresh. Been on a long-haul flight? Long week in the office? This is the skin revitalising product that seems to clear away all sins. It contains a combination of peeling acids from two of the main families, alpha hydroxies and beta hydroxies. AHAs work on the surface of the skin and BHAs go deeper to clear out clogged pores and dirt in the skin. So this is an all-in-one, deep-cleaning chemical exfoliant.
You'll need to apply it to clean and dry skin. You can apply it with a cotton pad but I just use my finger – I find cotton pads chew up too much of my product. Apply it all over but avoid the eye area. This is an AHA product you will need to wash off – it's not a serum! Don't leave it on for more than 10 minutes. I'd say probably only leave it on for five if you use other exfoliating or peeling products. These are acids and can cause irritation if you leave them on too long.
At the end you'll be left fresh-faced and bright. I find it does a really good job on the congestion I get around the T-zone. It's quick, easy and very affordable, but it might not be the best if you have sensitive skin.
No store rating available, 4.7/5 on Google reviews.
Price: $14.00 for 30mL
Where to buy: Amazon, Priceline, ASOS and Cult Beauty
Great for oily or congested skin. Not advised for sensitive skin.
---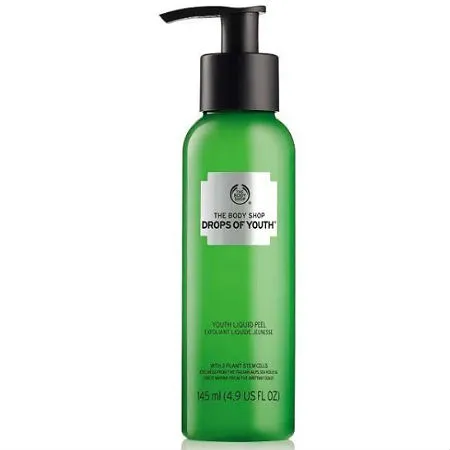 This is another peeling-gel style product, similar to the Peter Thomas Roth exfoliant, but this one is somehow even more gentle. If you're sick of rubbing your skin raw with scrubs, and acids aren't for you, this could be a great option. I'm not exactly sure what the exfoliating agent is here, but the product description suggests it could be planted stem cells. Regardless, this one does a great job of delicately removing dead skin and impurities from the top of your skin and allowing them to roll off.
I'm very impressed with how well this performed, given similar products have a much higher price tag. It leaves your skin super soft, plumped and bright. But if you have very oily or congested skin, something a bit stronger might be better. This one is a better option for those with sensitive, normal or dry skin.
Price: $37 for 100mL
Where to buy: Amazon, The Body Shop
Suitable for all skin types, even sensitive skin.
Back to top
Real life favourites
Derma E Essentials Microdermabrasion scrub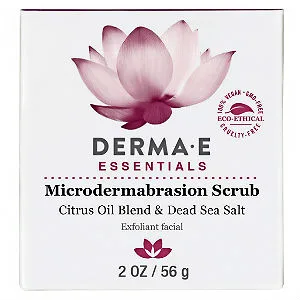 Dermalogica gentle cream exfoliant is great, especially for sensitive skin. - Genevieve
Its a cruelty free and vegan, but also its sold in priceline and easy to find on sale. Its gentle on my skin which I need because I have very sensitive skin. This doesn't irritate, something hard to find in scrubs. - Tara
What is an exfoliant and how often should I use it?
An exfoliant in skincare is a product you use to remove excess oil, dirt, and particularly dead skin, from your face. Some serums and moisturisers may have exfoliating properties, but a true exfoliant has the express purpose of removing dirt and dead skin and is designed to be washed off after use.
As for how often to exfoliate, you should follow the directions on the packaging. Each product is different and needs to be used at a different frequency.
Back to top
What's the difference between a chemical exfoliant and a scrub, and which is better?
While both scrubs and chemical exfoliants are designed to do the same thing, remove dead skin, they do so in different ways. Chemical exfoliants will contain compounds like hydroxy acids. These break down the "glue" in your skin that is holding onto dead cells or dirt. Once the "glue" is broken down, the dead stuff is easily swept away. Other chemical exfoliants use enzymes which feed on dead cells, allowing them to be peeled and cleared off. A scrub-exfoliant has granular particles which, when rubbed on your face, encourage your skin to shed the dead stuff. Quite literally, they scrub off the dirt and dead skin.
Neither style of exfoliant can be definitively deemed as better than the other. It depends on your skin type. If you have skin that is sensitive to abrasion, a gentle chemical exfoliant might be better for you. But if your skin is sensitive to acids, a scrub might be ideal. If you have no skin sensitivities, you might find that using both or a mixture yields the best result.
Do I need an exfoliant?
Need is a subjective term. But if you want to look after your skin, this is a step you shouldn't skip. The right exfoliant will encourage your skin to renew, slowing down the process of ageing. It will fight acne and congestion. It helps all your other products absorb more effectively into your skin, and it will help to brighten your complexion and help it glow.
If you are not using an exfoliant, you're not clearing off the dirt and dead skin on your face. This means that any moisturiser or serum is likely being wasted on the dead layer at the top instead of making its way to the fresh skin. It also means your skin will look dull and could lead to congestion.
Back to top
---
Popular Health & Beauty coupon codes
| Last checked | Code description | Code |
| --- | --- | --- |
| 8 Feb 2021 | 10% off everything | FIN**** |
| 5 Oct 2020 | 10% off orders over $75 | FIN**** |
| 24 Feb 2020 | 5% off your orders | FIN**** |
| 1 Mar 2021 | Get 10% off your first order | APP**** |
| 26 Dec 2020 | 15% off 2 or more frames | LUC**** |
Featured image: Getty
More guides on Finder