Best exercise weights in Australia 2020
We've read hundreds of customer reviews and done all the heavy lifting to find the best exercise weights for your at home workouts.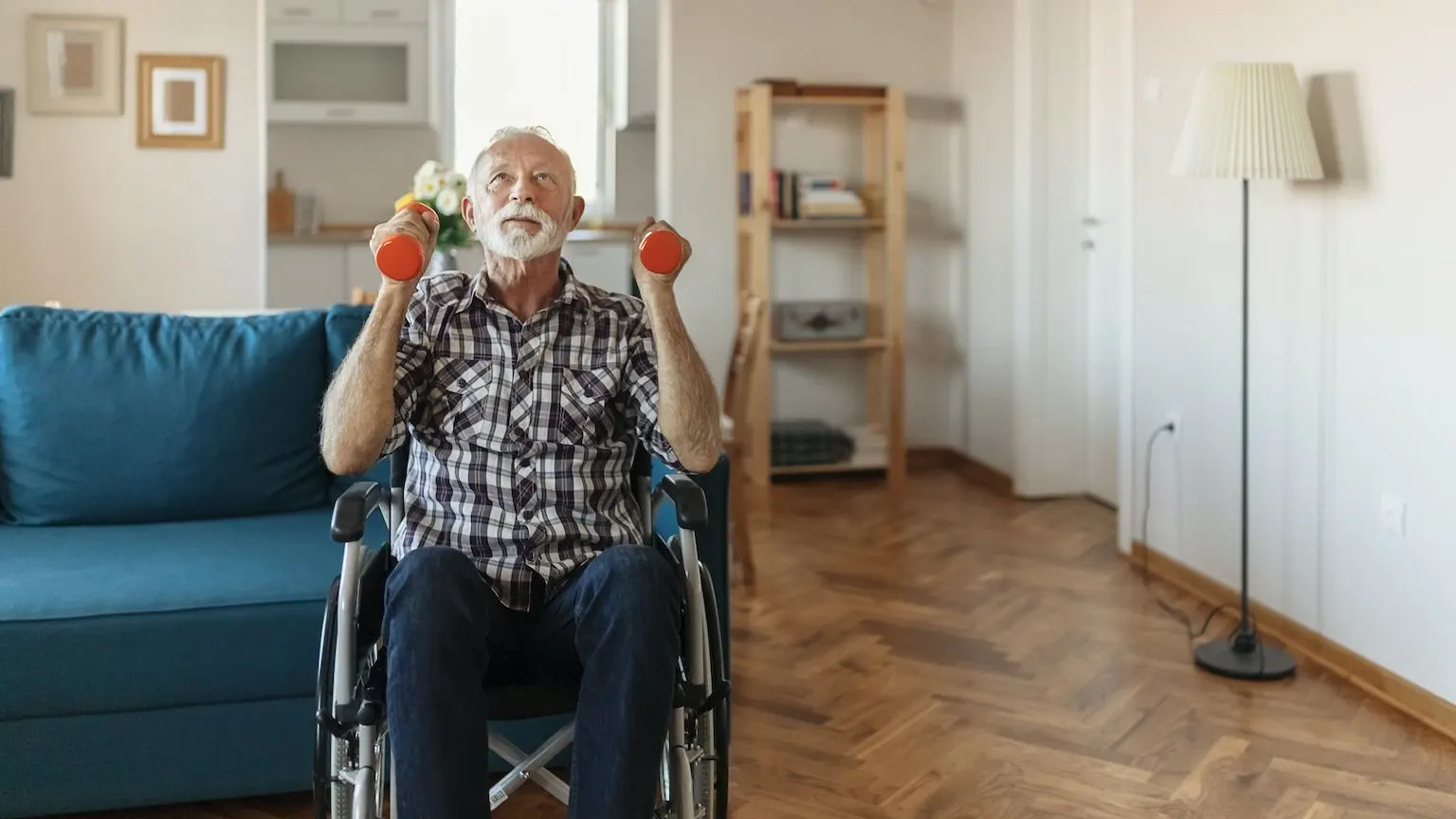 We're reader-supported and may be paid when you visit links to partner sites. We don't compare all products in the market, but we're working on it!
The best exercise weights in Australia
How did we pick this list?
Our editorial team selected the products on this list based on actual customer reviews. For each category, we carefully selected parameters based on our research and identified the various exercise weights with the highest review score within those parameters.
Up to 30kg weights available
Protective rubber coating
Less suited for outdoor use
Inconsistent knurling for some users
Price (RRP): $90
Buy at Rebel
Buy at eBay
Why we chose it
Our choice for best overall dumbbells are the Celsius Rubber Hex Dumbbells (20kg-30kg). Retailing for $90 but available for less if you shop around, they are an affordable choice when it comes to home workouts.
Featuring a durable chrome grip handle and rubber coating, they can be used for a wide variety of exercises. The hexagonal design prevents them from rolling on uneven surfaces while the rubber coating reduces noise and impact when dropped.
The Rubber Hex Dumbbells drew consistently high reviews from a number of customers across a variety of websites. They also featured in our guide to the best dumbbells available in Australia.
---
Easily adjustable
Suitable for experts or beginners
Weight of plates isn't always exactly even
Price (RRP): $99.99
Buy at Kogan
Buy at eBay
Why we chose it
In the best kettlebell category, we opted for the Fortis 18kg Adjustable Kettlebell. Ideal for beginners or experts, you can add or remove plates with the click of a button to find the right weight for you.
Each plate is made from powder coated cast iron, making it strong and durable, while a rubber base ensures your floors are protected. Without plates it weighs 3.1kg and it comes with four 2.6kg plates and two 2.2kg plates.
With a one-year warranty, it averaged 4.4 out of 5 stars from more than 50 customer reviews.
---
Best Barbell: Rogue Ohio Bar Black Zinc
Lifetime warranty
Dual knurling
Zinc can wear, but it doesn't impact performance
Knurling too tough for some users
Price (RRP): $455
Where to buy
Why we chose it
There is a broad range of barbells on the market and our selection of the best available is the Rogue Ohio Bar in Black Zinc. Made in the United States, it averaged 4.8 out of 5 stars across hundreds of customer reviews.
Retailing for $455, it is a little on the higher end in terms of price, but vast numbers of customers say it is worth it. Coming with the security of a lifetime guarantee, it has a smooth steel finish, dual knurling and black zinc coating on the shaft and sleeve.
Part of our guide to the best barbells, it is a 20kg, 220cm bar that has good whip for Olympic weightlifting.
---
Why we chose it
For best plated weights, we've opted for the Celsius range available at Rebel Sport. Featuring a 1.25kg and 2.5kg Olympic plate, plus a 25kg Bumper plate, they have an option to suit most needs.
At $7.99 for the 1.25kg option and $14.99 for the 2.5kg, they are extremely reasonable in terms of price. They also average 4.75 out of 5 stars across a number of reviews. The 25kg option retails for $199.99 and all 3 are colour-coded.
The Celsius range can all be used for Olympic and general weightlifting. The weights have a solid rubber coating and a stainless steel inner sleeve.
---
Comfortable design
Made with quality, durable materials
Too light for some customers
Unsuitable for extended sessions for some users
Price (RRP): $99.99
Buy at Amazon
Buy at eBay
Why we chose it
For weighted arm bands, we've chosen the TOSAMC Durable Adjustable Wrist Weights. Combining a silicon bracelet with stainless steel weights, they scored high reviews in terms of look and feel.
There are six weight compartments on each piece, allowing beginners to slowly build up their weight over time from 60g to 275g. Listed as sweat and odour proof, they come with a one-year warranty and even customers with very lean wrists said they were pleased with the fit.
Averaging 4.3 out of 5 stars from over 100 Amazon reviews in Australia and the US, customers enjoyed using them in a wide range of exercises, from yoga to jogging.
---
Durable, waterproof material
Adjustable strap means one size fits all
Some users found them uncomfortable
Not suited to martial arts exercises for some customers
Price (RRP): $99.99
Buy at Catch
Why we chose it
The adidas Adjustable Ankle Weights are our pick for best weighted ankle bands. They are available in 1kg (4 x 0.25kg weights) and 2kg (4 x 0.5kg weights) sets and average 4.4 stars out of 5 in over 500 reviews on Amazon.
Just over 24cm in length and 7cm in height, they have an adjustable velcro strap that makes them one-size-fits-all. Made from hard-wearing, waterproof material, they are designed to help improve stamina and strength. They retail for around $60 but can be found for less if you shop around. For a range of ankle weights sites, check out our guide to where to buy ankle weights.
---
Methodology
Our research team reviewed hundreds of websites and reviews for a wide range of fitness and exercise equipment before making our final choices.
Each item was cross-checked where possible to ensure similar ratings and customer experiences from a range of sources.
The products on this list are chosen by our editorial team and are not selected based on commercial relationships.
How to compare exercise equipment
When choosing exercise equipment, consider the following factors:
Price
There can be wildly differing prices on some equipment, which can run into the hundreds and even thousands of dollars.
Size
It's important the exercise equipment you choose is right for your strength or body shape.
Material
Depending on the type of equipment, the material could be critical for you to get the best enjoyment and results.
Durability
It's common for exercise equipment to go through heavy use so it's important that it lasts.
Warranty
From 12-month warranties to a lifetime guarantee, be sure to ask about warranties before making a purchase.
Where to buy weights online
More guides on Finder