The best concealers for all skin types and budgets
Say goodbye to dark under eyes and hello to your new secret weapon.
We're reader-supported and may be paid when you visit links to partner sites. We don't compare all products in the market, but we're working on it!
We all have those days where we could do with a little boost. Whether you didn't get enough sleep or a pimple decided to erect itself, your concealer quickly becomes your best friend.
Choosing a quality concealer can be difficult as many can oxidise, crease and settle into fine lines. That isn't to say there aren't some absolutely amazing concealers out there on the market. Luckily enough, Finder is here to highlight those for you. We've tried and tested a multitude of concealers in order to bring you the best of the best.
In case you're new to the concept of a concealer, it's a makeup product that you use to hide blemishes and dark circles. From time to time, everyone's skin acts up and these top 10 concealers are the top products to combat troubling skin.
---
What brand concealer is best?
The Maybelline Instant Age Rewind Eye Eraser is a full coverage under-eye concealer. It features a micro corrector applicator sponge, so applying your concealer is simple and seamless.
This product works to reduce the appearance of dark circles, fine lines and will actually diminish puffiness around your eyes. The formula is rich with goji berry and Haloxyl and aims to brighten your under-eye area, making this a perfect concealer at an incredibly affordable price.
---
This concealer is actually a reinvention of the original Born This Way concealer. The brand re-released a new formula that is not only light on the skin but packs a punch with its full coverage pigment.
It covers imperfections but with such an extensive shade range you can actually use this concealer for contouring and highlighting too. A little of the product goes a long way so you only need to dot the concealer on the areas you wish to conceal.
---
The Becca Aqua Luminous Perfecting Concealer is great for those who suffer from dry skin. The concealer has a weightless and hydrating formula that means it won't further dry out or irritate your skin. It achieves this through using flexible pigments, advanced light technology and high concentrations of water.
Due to such a unique formula, this Becca concealer effectively hydrates your skin and creates a bright under-eye look that gives your skin a subtle glow and flawless finish.
---
If you want to look like you've had 12 hours' sleep instead of four then this product is exactly what you need. The Make Up For Ever Ultra HD Concealer is full of coverage.
While the price may be more expensive for some, you only need to use a minimal amount to get some pretty impressive coverage. On top of that, the packaging is in a super convenient size and shape so it is great for travelling.
---
We simply couldn't leave out this product when talking about top concealers. The Tarte Shape Tape Concealer is a holy grail in the beauty community and in its own right.
This product was originally supposed to be used as a brightener that goes under your concealer. However, when the public got their hands on the concealer they were blown away and simply used it by itself.
This concealer will not only cover practically anything you throw under it but it actually sets itself. Therefore, you don't need to apply powder over the top, making it unlike anything on the market.
---
Thick concealers may not be your thing or you could enjoy something a little lighter during the day. This is the product for you.
The Urban Decay Naked Skin Concealer honestly feels as though it is as light as air. The formula is just as amazing, containing peptides that work to restore elasticity and the sodium hyaluronate hydrates the skin too.
In addition, once this concealer is set, it will last all day long without budging or sliding off your face.
---
The Maybelline Fit Me Concealer is an oil-free concealer, making it perfect for those who have oily skin. It's also widely known as an affordable option in comparison to the Nars Radiant Creamy Concealer. This concealer avoids a cakey finish and effectively covers blemishes as well as acne scars. From our wear test, it's also proven to last 7-8 hours when set with a powder.
---
This works as an excellent under-eye concealer. Even when it seems as though nothing will cover the grey-purple colour under your tired eyes, this one steps up and hides all your sins. It comes in a twist-up bullet, so it's a lot thicker and heavier than liquid concealer formulas. A lot of the trouble with bullet-style concealers is that they don't set like liquid product and can then crease. But the Hourglass Hidden Corrective concealer truly doesn't crease too much, even without adding powder. It only really needs to be powdered on hot summer days. Also, it comes in 10 shades – a decent number for a concealer product – so it's easy to find your colour.
---
Finding makeup to suit mature skin can be difficult. However, the BY TERRY Terrybly Densiliss Concealer is actually formulated for mature skin. This makes it a perfect product for those concerned with the early signs of ageing like fine lines, wrinkles, sun spots and other imperfections.
The formula of this concealer actually works to help your skin. It contains mimetic factor that imitates the action of proteoglycans (essential for elastin and collagen synthesis). The concealer also consists of the brand's signature flawless time control complex. This is a trio of unique powders which collaborate to smooth furrows, promote radiance and blur the visibility of blemishes
It's also a medium coverage concealer, which means you can avoid a cakey finish that sets into fine lines.
---
The Lock-It Creme Concealer packs a whole lot of pigment, much like its foundation older sister. The best part of this concealer? It will last you 24 hours. According to Sephora, this product "does everything a traditional concealer does, and then some – it brightens the under-eye area, covers blemishes, corrects discolouration, contours, and bakes".
One of our favourite aspects of this concealer is the extensive shade range. It has a wide range of pale to medium to deep skin tones and even includes a white concealer so you can customise your shade.
---
Real girl favourites
"The Tarte Aquacealer is my fave. I love it because it covers both dark circles and acne well and lasts all day without being too heavy. Plus, it's vegan and the bottle is huge and lasts forever!" - Alanna
"I also really love MAC Matchmaster Concealer because the large range of shades means I can find a close match to my skin colour and foundation colour" - Mia
"This concealer is really full coverage. A little goes a long way and the pot feels like it lasts forever!" - Zahra
---
More beauty reviews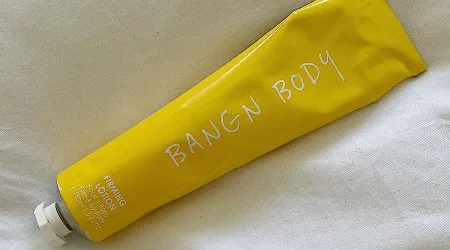 For months I haven't been able to escape this little yellow tube on Instagram, so I decided to bite the bullet and give it a red hot go.
Read more…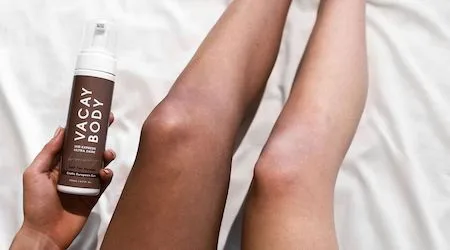 No filter: My actual thoughts after trying one of the Gram's fave self tan brands.
Read more…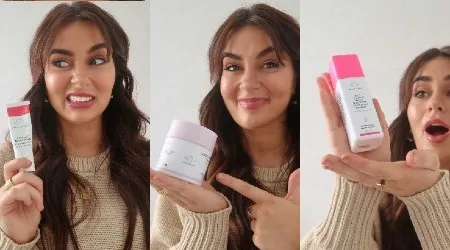 I'll be honest, I really didn't want to like some of these Drunk Elephant products but they're just that damn good.
Read more…
Featured image: Getty
---
Looking for more beauty deals online? Try our coupon and deals here:
More guides on Finder