Best computer monitors in Australia 2020
We've scoured real customer reviews to select the seven best computer monitors for your home office and gaming needs including options for every budget and desk size.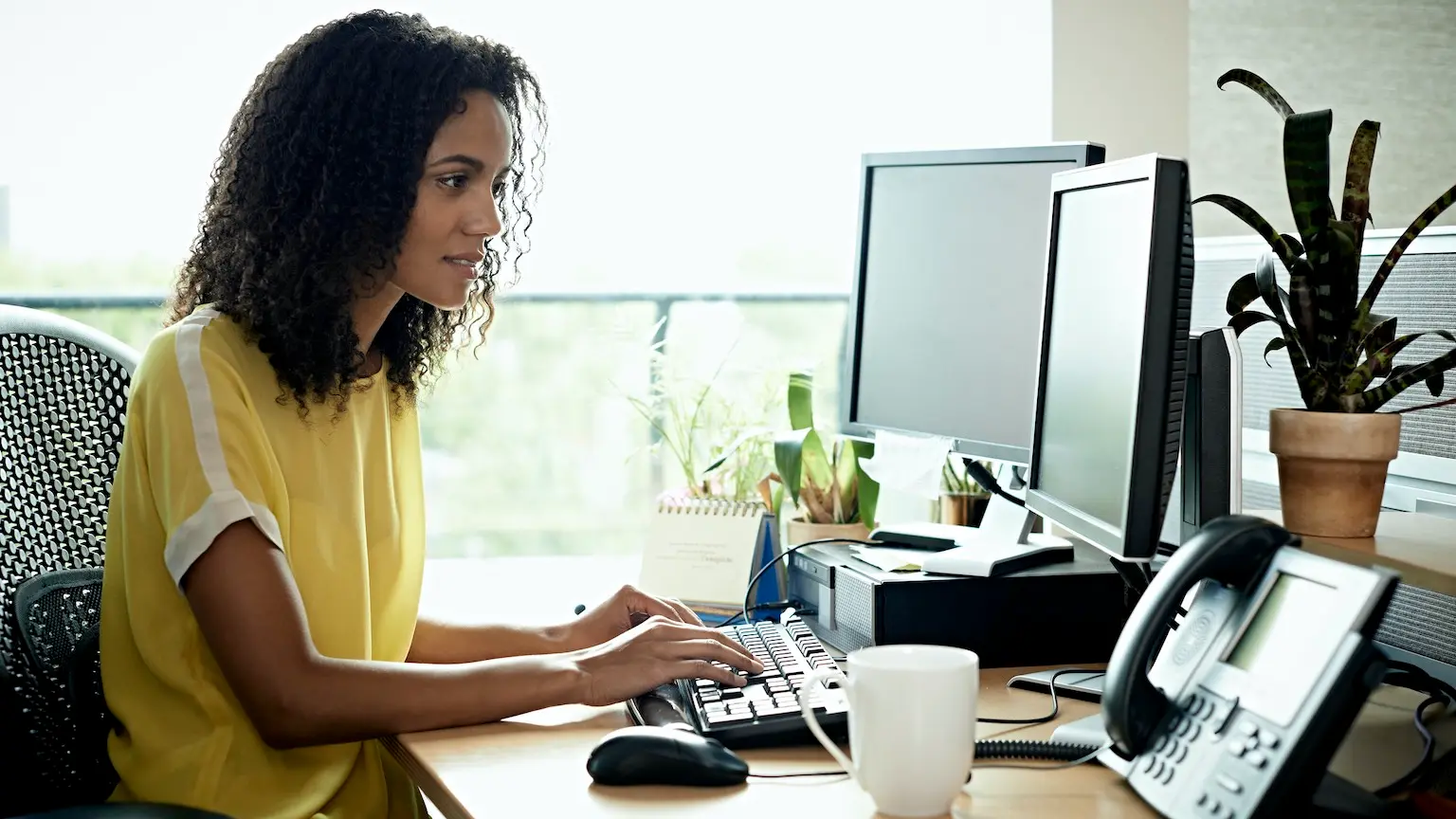 We're committed to our readers and editorial independence. We don't compare all products in the market and may receive compensation when we refer you to our partners, but this does not influence our opinions or reviews. Learn more about Finder.
The best computer monitors in Australia
How did we pick this list?
Our editorial team selected the monitors on this list based on customer reviews from retail sites and marketplaces like Amazon in addition to their own expertise. For each category, we carefully selected parameters based on our research and identified the products with the highest review score within those parameters.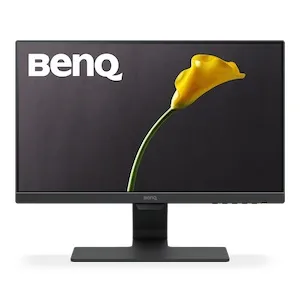 Why we chose it
With scores of 4.5 or higher across multiple retailers, the BenQ GW2280 is our pick as the best budget monitor. Available for less than $180 in 21.5-inch form, it also comes in 23.8-, 27- and 28-inch models.
Featuring a full HD display and wide viewing angles, the GW2280 automatically adjusts brightness levels based on what's on the screen and the ambient light conditions. Two HDMI ports are included for connectivity, and the slim bezels are designed to allow for the easy creation of multi-panel displays.
---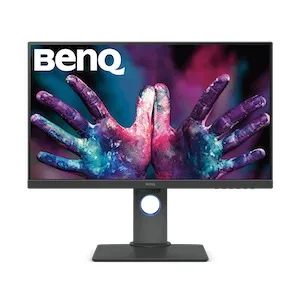 Ultra HD
Comes factory-calibrated
Not for those on a tight budget
Customers complain of fiddly volume controls
Where to buy
Buy at Amazon
Buy at Kogan
Why we chose it
With a score of 4.4 out of 5 from more than 250 Amazon ratings, the BenQ PD2700U takes the top prize in the high-end category. This 27-inch 4K monitor offers 178/178 wide-angle viewing and is marketed at professional designers.
The PD2700U features access to more than one billion colours, specialist modes such as Darkroom and CAD, and a Dual View feature so you can work in separate modes at the same time.
With prices typically starting at $800 and up, it's well worth a look if you're searching for a high-end monitor.
---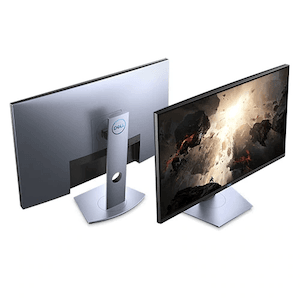 Why we chose it
Boasting an average Amazon rating of 4.6 from more than 750 reviews, the Dell S2719DGF is our pick for the best gaming monitor.
With a 2,560 x 1,440 resolution, this 27-inch display offers QHD content and tear-free graphics. Features include a refresh rate of up to 155Hz, a response time of 1ms and thin bezels for ease of use in multi-monitor displays. Its recon blue metallic finishing is also designed to complement the look of Dell gaming PCs.
While prices vary between retailers, you can typically expect to pay somewhere between $650 and $750 for the Dell S2719DGF.
---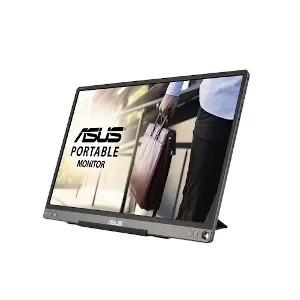 Slim and lightweight
Low power consumption
No touchscreen functionality
Only full HD
Where to buy
Buy at Amazon
Why we chose it
If you're after a slim, light monitor for use as a second screen while you're out and about, ASUS's ZenScreen MB16ACE is our top choice. Plenty of people agree, with the monitor boasting ratings of 4.3 or higher from a variety of retailers and critical outlets. Reviewers cite the low power consumption and crisp brightness as some of its greatest strengths.
Specs-wise, it offers a 15.6-inch IPS panel with full HD 1,080p resolution and houses a gyro so that it can switch automatically from landscape to portrait mode when you rotate it. Connection is handled via USB instead of HDMI or DisplayPort, ensuring it will work with a wide range of devices including ultra-thin laptops and many mobile devices.
---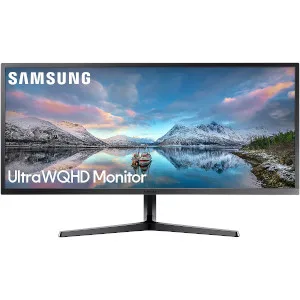 1,440p resolution
75Hz refresh rate
VA panel isn't quite as good with colour as IPS panels
Some ghosting in motion
Where to buy
Buy at Amazon
Buy at Kogan
Why we chose it
Samsung's SJ550 ultra-wide monitor represents some of the best value in the ultra-wide space. Not only is it considerably cheaper than a lot of the competition, it boasts a 1,440p resolution where many similar monitors only hit 1,080p. User and critic reviews are positive across the board, rating the monitor between 4.0 and 4.5 on a range of retailer sites and media outlets.
For gamers, the 4ms response time and 75Hz refresh rate as well as the support for AMD FreeSync are strong selling points. For work, the 34-inch, 21:9 screen provides plenty of room for multi-tasking.
On the connectivity front, you have a choice between two HDMI ports and a DisplayPort, with a 3.5mm headphone jack if you want to pipe audio out as well.
---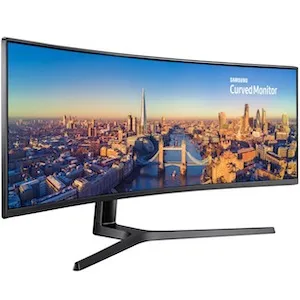 Why we chose it
The Samsung CJ89 Ultra Wide Business Monitor is our top pick if you're looking for a high-end, super-ultra-wide monitor – provided you've got a large enough desk to fit it in.
With an aspect ratio of 32:9, the monitor features a curved display, built-in KVM switch and multiple display modes. Connectivity options include HDMI, DisplayPort and multiple USB ports. Wall mounts are also available.
Prices vary between retailers, but you can generally expect to pay $1,300 and up.
---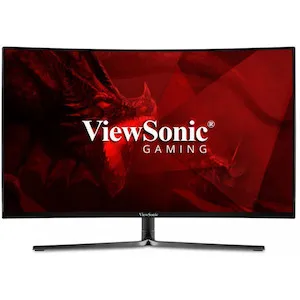 Fast refresh rate and response time
Won't break the bank
Only full HD
Can't adjust stand height
Where to buy
Buy at Amazon
Buy at Kogan
Why we chose it
With an average rating of 4.0 out of 5.0 or higher from users on Amazon, Google and other retailers, the ViewSonic VX3258-PC-MHD is a popular choice if you're in the market for a curved monitor.
Available in 24- and 32-inch models, it features a 165Hz refresh rate and a concave screen for a more immersive viewing experience. The ViewSonic boasts a 1ms response time for gamers plus AMD FreeSync technology. Connectivity options include dual HDMI ports and DisplayPort inputs.
---
Compare computer monitors
If you're looking for more options, compare the prices and specs for popular monitors below:
Methodology

10
brands considered

100+
products compared

7
Best products chosen
We compared hundreds of monitors from more than 10 manufacturers.
We based our findings on real customer reviews from retailers like Amazon, Mwave and other outlets.
The products on this list are chosen by our editorial team and are not selected based on commercial relationships.
Computer monitor buying guides
More guides on Finder