The best comedy TV shows and movies on Foxtel Now
Foxtel Now offers a solid selection of comedy, whether we're talking funny TV titles or hilarious flicks.
We're reader-supported and may be paid when you visit links to partner sites. We don't compare all products in the market, but we're working on it!
If you've been paying attention to the entertainment industry in recent years, you'll have noticed there has been a significant decrease in comedies in the classic sense of the word, be that movies or TV shows. Studios and networks prefer to focus on titles that seamlessly blend comedy and drama in order to appeal to a wider variety of viewers.
In the era of peak TV, it's harder for traditional sitcoms to succeed. Audiences have tired of slapstick humour and easy jokes and crave more thought-provoking content, which wins bonus points if it makes us laugh. Hence the rise of "dramedies" or "sadcoms". If you think about it, the most popular "comedy" TV shows released in recent years haven't been true comedies at all. They've been getting more serious.
Similarly, big studios prefer to focus on titles that make money. It's difficult to come up with a comedy that will please everyone, since everyone's sense of humour is different. Instead, it's safer to produce comic book flicks (granted, these usually pack tons of jokes), action blockbusters, sequels or provocative dramas. Remember a few years ago when The Martian won a Golden Globe for Best Comedy? It just proved that comedies have seen better times.
But even as the genre undergoes a complete overhaul, viewers can still enjoy some solid laughs, as long as they don't mind a small dose of drama or gravity on the side. On that note, Foxtel Now's library is well-packed with titles that will make you chuckle, from HBO original TV productions to big-budget movies. Here are some of the best comedy titles currently available to stream on Foxtel Now.
1. Better Things
---
Year of release: 2016
Cast: Pamela Adlon, Mikey Madison, Hannah Alligood, Olivia Edward, Celia Imrie
---
Better Things follows Sam Fox, a divorced Hollywood actress who juggles between raising her three daughters and focusing on her professional commitments.
A hilarious dark comedy, the series is far from your traditional sitcom, relying on raw honesty to expose both the highs and the lows of being a single mother. That's what makes Better Things so compelling – it exposes how having it all is often just out of reach. Plus, Pamela Adlon offers a performance for the ages in the lead role.
2. Last Week Tonight with John Oliver
---
Year of release: 2014
Cast: John Oliver, David Kaye, Noel MacNeal, Alberto Bonilla
---
John Oliver's gig on The Daily Show with Jon Stewart propelled him into the spotlight. He now hosts his own series, this time on HBO. This well-researched late-night show reviews what happened in the news over the past seven days, relying on a heavy dose of humour and satire.
Besides smaller segments tackling recent events, Last Week Tonight also centres on one subject in depth each episode, from the American rehab industry to immigration courts to cryptocurrency. Thanks to a perfect balance of serious journalism and jokes, the show has become incredibly popular, both on HBO and online, as these lengthy segments are also available on YouTube. If you're looking to stay up-to-date with what's going on in the world without falling asleep on the couch, there's no better alternative out there.
3. Silicon Valley
---
Year of release: 2014
Cast: Thomas Middleditch, Josh Brener, Martin Starr, Kumail Nanjiani
---
This show follows a group of programmers who struggle to build a company after coming up with a revolutionary algorithm. It offers an interesting look at the competitive world of high technology and venture capital. Turns out, it's not enough to have a brilliant idea. Everything that comes next is often the most difficult part.
Given that Silicon Valley focuses on the rapidly changing landscape of the tech industry, it's even more impressive that the show managed to keep its edge and stay relevant until the end, while being both hilarious and painfully realistic. On the more serious side, Silicon Valley explores what happens to friendship and morality in a world obsessed with making cash. You might not be interested in the minutiae of coding, but the main theme here is about loyalty and ambition, which makes the series accessible to a wide array of viewers, whether they have a tech background or not.
4. Veep
---
Year of release: 2012
Cast: Julia Louis-Dreyfus, Anna Chlumsky, Tony Hale, Reid Scott
---
What's there to say about this delightful and critically acclaimed HBO show that hasn't already been said? Its impressive collection of awards should be more than enough reason to pique your interest. The final season of Veep premiered in 2019, so now is the perfect time to tune in.
The series centres on Selina Meyer, the vice president of the United States. The audience gets to follow Meyer and her team as they struggle to establish a solid legacy and leave their mark on American politics. It's pure satire and it's highly entertaining. Sharp and funny, Veep offers a refreshing approach to politics, while dazzling viewers with amazing performances and engaging dialogue. In other words, you're in for a treat.
5. Barry
---
Year of release: 2018
Cast: Bill Hader, Stephen Root, Sarah Goldberg, Glenn Fleshler
---
A more recent addition to Foxtel Now, Barry stands out thanks to its ridiculous premise and compelling tone. The series stars Bill Hader and centres on a hitman whose life takes a turn when he follows a mark to an acting class. He starts to contemplate the idea of becoming an actor, but worries about being able to juggle his potential career with his, umm, job.
The show is the perfect balance of comedy, satire and drama. As many suspected, Hader's talents go way beyond the sketch comedy he is known for. He offers a nuanced and memorable performance as the depressed hitman looking for something more. Barry is engaging, dark and definitely funny. Many of the laughs come from the fact that being a hitman is treated as if it were any other dreadful day job. It may be a ludicrous premise, but it works.
6. Modern Family
---
Year of release: 2009
Cast: Ed O'Neill, Sofía Vergara, Julie Bowen, Ty Burrell
---
Modern Family is filmed from the perspective of an unseen documentary maker, who interviews members of a large, multicultural and unusually close family. They are followed around as they go about their day-to-day lives, getting into all sorts of trouble and relying on each other's help to make it through the day.
For those who prefer a more classic sitcom, Modern Family is the perfect binge. The novelty of the show wore off as the years went by, but it remains as charming and heartwarming as ever and still delivers on laughs. Fair warning: the series can take you from laughing to crying in a matter of minutes. Plus, it features some smart writing and a slew of compelling performances from its huge ensemble cast.
7. Long Shot
---
Year of release: 2019
Cast: Seth Rogen, Charlize Theron
---
One of the best rom-coms of 2019, Long Shot follows a journalist, Fred, who reunites with his former babysitter, Charlotte, now the United States secretary of state. As she prepares to make a run for the presidency, Charlotte impulsively hires Fred as her speechwriter, much to the dismay of her trusted advisers.
Theron and Rogen make an odd couple, but their chemistry is off the hook. Even better, this comedy is smart and layered, with plenty of funny one-liners and even some twists. You might know where the story is going, but that doesn't make the journey any less enjoyable.
WATCH NOW

SUBSCRIBE

Sorry, we've found no streaming options for this title.

CURRENT OFFERS
8. Yesterday
---
Year of release: 2019
Cast: Himesh Patel, Lily James
---
Directed by Danny Boyle, Yesterday boasts an outlandish premise: what if, all of a sudden, no one would remember The Beatles anymore? With the exception of struggling singer Jack, who decides to perform the songs by the greatest band in history to a world that has never heard them before. As expected, he becomes on overnight sensation, but at what cost?
Yesterday doesn't rely too heavily on the fantasy concept, focusing on Jack's struggles instead. The movie is light and funny, with plenty of exciting musical moments that will delight any Beatles fan.
WATCH NOW

SUBSCRIBE

Sorry, we've found no streaming options for this title.

CURRENT OFFERS
9. Trainwreck
---
Year of release: 2015
Cast: Amy Schumer, Bill Hader
---
When a young magazine writer who believes that relationships hold no value meets a charming sports doctor, she is forced to rethink her principles. That's the whole concept behind Trainwreck, which manages to feel fresh despite the familiar beats.
The movie was written by Amy Schumer and directed by Judd Apatow, so expect plenty of laughs, relatable characters and healthy doses of wit. Equal parts heartwarming and raunchy, Trainwreck is a good time for viewers in need of a little relaxation. If you want to make things more interesting, take a shot every time there's a celebrity cameo. You'll be hammered by the time the end credits roll.
10. What Men Want
---
Year of release: 2019
Cast: Taraji P. Henson, Aldis Hodge, Josh Brener, Erykah Badu, Richard Roundtree, Tracy Morgan
---
A loose remake of the 2000 film What Women Want, What Men Want follows a female sports agent who can suddenly hear men's thoughts. She decides to use this newfound ability to her advantage, often to hilarious results.
What Men Want may not be a masterpiece, but it's a film that's easy to like thanks to Taraji P. Henson's fierce performance. It's also peppered with enough clever jokes to balance out the somewhat silly premise.
WATCH NOW

SUBSCRIBE

Sorry, we've found no streaming options for this title.

CURRENT OFFERS
11. Shazam!
---
Year: 2019
Cast: Asher Angel, Zachary Levi, Mark Strong, Jack Dylan Grazer, Adam Brody, Djimon Hounsou
---
An intriguing take on the superhero genre, Shazam! revolves around Billy, a young boy whose life takes a turn when he inherits the superpowers of a wizard. He realises that he can do all sorts of exciting things and decides to have fun with his newfound abilities.
Shazam! is a joy from start to finish, full of humour and heart. The best word to describe it would be wholesome, since we get to see this boy experiment with his powers to make sure he'll be able to master them in time to fight some deadly evil forces. There's also plenty of wackiness involved, which makes Shazam! a fun watch for the entire family.
WATCH NOW

SUBSCRIBE

Sorry, we've found no streaming options for this title.

CURRENT OFFERS
12. Night School
---
Year: 2018
Cast: Kevin Hart, Tiffany Haddish, Rob Riggle, Romany Malco, Taran Killam
---
On the lookout for a silly comedy to numb your tired brain? You can't go wrong with Night School. The movie follows a group of misfits who are forced to attend adult classes in hopes that they'll be able to pass the GED exam. Mayhem ensues.
Night School benefits tremendously from having a strong comedic cast, who manage to elevate the material and deliver some truly hilarious moments. Plus, the movie highlights the importance of education, which wins it bonus points. All in all, it's a wild ride.
This week's streaming deals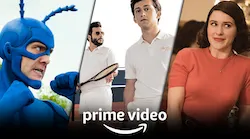 FREE TRIAL: 30 days of Prime Video's premium TV shows and movies for free
from Prime Video
Prime Video's free 30-day trial will give you instant access to thousands of premium TV shows and movies.
View details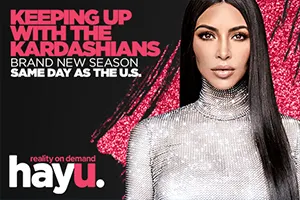 FREE TRIAL: 7 days of unlimited Real Housewives, Kardashians and more with hayu
from hayu
Take advantage of hayu's limited 30-day free trial and access thousands of hours of Keeping Up With the Kardashians, Made in Chelsea and so much more.
View details
---
---
For all the latest in TV and movie streaming, follow and subscribe below
---
More guides on Finder
Stream the best and save