Best cleansers for different skin types
Tried and tested, here are the standout cleansers for all skin types.
We're reader-supported and may be paid when you visit links to partner sites. We don't compare all products in the market, but we're working on it!

Not all cleansers are created equally. Some are designed to deeply clean blocked pores and remove dirt. Some nourish the skin while gently removing excess oil whereas others are made with oil or acids that can dissolve makeup in a flash.
So, which cleansers are the best for your needs? And which cleansers actually deliver on their promises? Well, the team at Finder has put together a list of our top 10 cleansers.
We used these products, checked the product ratings and conferred with our friends online to come up with our best-of-the-best list. Scroll through to see which products we loved and why.
As a person with oily skin, I was against the concept of cream cleansers until I came across this product. Most cream cleansers don't seem to clean my skin effectively.
I'll wipe my face dry with a towel after washing and see there's still loads of makeup on my face. I also find that many cream cleansers leave an uncomfortable oily film on your skin, but this cream cleanser does none of that.
One or two squirts of this is enough to cover your entire face. Massage it gently over your skin. Wash off with warm water and pat your face dry.
It doesn't foam or lather, but it still works great. It leaves your skin feeling light, clean and fresh without any dryness at all. Rather than that tight, stinging sensation that many cleansers finish with, your skin feels moisturised. I particularly love the way it melts away all your makeup, including stubborn mascara!
It's got a great blend of nourishing botanicals like avocado oil and carrot seed oil, plus it smells delightful. I love that it comes in a pump bottle which makes it so easy to use. This is a great cleanser for all skin types.
Priceline rating: 5/5 stars
Price: $38.99 for 200mL
Where to buy: Amazon, Priceline, Myer , Adore Beauty
Best for all skin types – acne sufferers should check with their GP or dermatologist before using.
---
This is my go-to everyday cleanser. It's a creamy gel-style product with a lightweight feel. It doesn't lather and it doesn't dry out your skin.
And while it is a gentle cleanser, it will still lift dirt and grime without damaging the moisture barrier or acid mantle of your skin. In fact, it actually works to protect your skin.
While plenty of people will have heard of it and already know that it comes highly recommended (I've reviewed it before ), I still think it's an underrated cleanser. It's hard to find a product that cleans properly without damaging or drying your skin, but this one delivers.
My one criticism is that it takes a couple of tries to remove stubborn eye makeup. So if you often wear heavy makeup, you'll need something stronger. Otherwise, this affordable pick is everything you need in a cleanser.
Priceline rating: 4/4 stars
Price: $11.89 for 500mL
Where to buy: Amazon, Priceline, Chemist Warehouse, Woolworths
Best for most skin types – anyone with problem skin should talk to their GP or dermatologist before using.
---
This is a fantastic product for makeup wearers. If you love waterproof mascaras, setting powders and gel eyeliners, this product is designed for you.
Oil-based cleansers are an interesting concept. Cleansers are often designed to remove oil from your face, so using an oil to clean could seem strange.
However, oils do a fantastic job of breaking down makeup and dirt and removing them from your skin. In fact, they work much better than any soap I've tried.
The thing that truly sells this product for me is the beta hydroxy acid (BHA) in the formula. BHA helps to exfoliate and clean out your pores, so you still get a decent, deep clean even though this is cleanser is oil-based.
Unlike other oil cleansers, this one is still okay for those with oily or congested skin. Also, like most other Frank Body products, it includes caffeine so it can improve circulation and give you brighter skin.
MECCA rating: 5/5 stars
Price: $23.95 for 80mL
Where to buy: Frank Body,
Best for all skin types. May not be appropriate for skin that's sensitive or congested.
---
This is another cupboard staple of mine. Clarins has a number of cleansers but this is the standout performer if you have oily or combination skin.
And if this is the case then you will know that most products targeted to these skin types can be very harsh and drying. This one is not.
It's a delight to find a product designed for oily skin that doesn't attempt to pull out every bit of oil. This cleanser is strong but doesn't leave my skin feeling tight or dry.
Clarins Gentle Foaming Cleanser with Tamarind is the product I turn to after exercising or a day at the beach when I can feel oil settling into my pores, ready to cause congestion. It does a terrific job of cleaning the dirt out of my pores but doesn't disrupt your skin's PH or moisture balance. It smells pretty good too!
Price: $40 for 125mL
Where to buy: Priceline, Myer , Adore Beauty
Best for oily skin, combination skin
---
This is a secret weapon of mine. I'll pull this bottle out of my cupboard whenever my skin feels rough, blocked or spotty. Dermalogica Skin Resurfacing Cleanser is a product designed to help improve the texture of aged and ageing skin, but does an incredible job of eliminating spots too!
This product works by using lactic acid to exfoliate and remove debris from the skin's surface while helping to increase cell turnover (the skin regeneration process). It's packed full of vitamin E and rose flower oil to help nourish and calm exfoliated skin, too.
It's something I use only occasionally because I don't always have congested skin, but the second my skin feels a bit rough, this is what I will use to cleanse my face. It never fails to smooth out my skin.
Price: $65 for 150mL
Best for ageing skin, congested skin
---
This cleanser is light, super refreshing and a great everyday option. Since this is a foam product, you only need a small amount to get your face clean. Its pump-action bottle is also very convenient.
This cleanser smells fresh and is a great way to wake your skin up in the morning. It's also gentle enough for almost all skin types.
I particularly like using this product before applying makeup in the morning or before I go out at night. It provides a more intense cleansing finish that creates a better base for applying your makeup. Moreover, its cleansing action is slightly more intense than the Antipodes and Cetaphil options in this list, which I would typically use in the evening before bed.
Priceline rating: 5/5 stars
Price: $15 for 100mL
Where to buy: Priceline, ry.com.au, Adore Beauty
Best for normal skin, dry skin, combination skin, oily skin, ageing skin.
---
This is a product you have to try if you wear heavy makeup – it helps you erase all your cosmetic sins.
As the product name suggests, it's almost lip balm-consistency. You simply scoop out a small chunk with your fingers and the heat from your hand will melt it into more of a salve that you can massage over your face. You'll need a cloth to help remove the excess, as it's not something you can wash away with water alone.
Once you have wiped away the balm, you'll find you're left with nothing but fresh, clean and hydrated skin. I really didn't think a product that was this oily would leave my skin feeling clean, but it does.
I was also surprised it was as effective on tough eye-makeup. It truly dissolves every scrap of mascara without you rubbing aggressively and losing a bunch of eyelashes in the process.
This product is made from a blend of pure plant oils with key ingredients like rosehip, mango and coconut – all the real good stuff. Since the consistency of this product is a bit thicker, I find it a lot less oily and leaves less residue than other oil cleansers.
It's also probably the most effective makeup remover I've tried. You need to spend a bit of time massaging it into the skin and it can get a bit messy but it will dissolve even the heaviest stage makeup.
Priceline rating: 5/5 stars
Price: $38.99 for 80mL
Where to buy: Amazon, Myer, Chemist Warehouse
Best for normal skin, oily skin, combination skin, dry skin, ageing skin
---
There is a common misconception that balancing products are best for oily skin since they can even out the skin's oil production for both oily and dry skin. This particular cleanser makes our list after a dermatologist recommended it for one of our team members with dry skin.
Alpha H's balancing cleanser offers a thorough and deep clean while still being ultra gentle on dry skin types. Instead of feeling tight or stinging, your skin feels more hydrated and well-conditioned. The extra boost of hydration is one that lasts through most of the day too, so this is a great product to use in the morning before makeup.
The vitamin E in this product acts to condition and nourish while the aloe vera soothes any dryness or irritation. As with many Alpha H products, this one helps to correct the skin's natural PH levels and eases irritations. Also, you only need a small quantity of product to get the full effect, so one bottle will last a long time.
---
The Enzyme Cleansing Gel is Mario Badescu's top-selling cleanser. As the name suggests it's packed full of enzymes and acids that are found in grapefruit and papaya. These ingredients help to break down makeup, dirt and oils and dissolve them rather than stripping them away like a traditional soap.
This cleanser doesn't foam or lather since it uses enzymes and acids to cleanse skin, making it a lot gentler than other harsher washes. The acids also work to exfoliate your skin, removing any dead or flaky skin during the cleansing process. Once you wash this product off, it leaves your skin fresh, bright and clear.
This cleanser works beautifully on makeup-free skin but it also does a great job of removing makeup. It's gentle enough that you can use it both day and night and we've found it helps to create a smooth canvas for your makeup. Plus, it's affordable!
MECCA rating: 4/5 stars
Price: $20 for 236mL
Where to buy: Amazon Australia, eBay, Mario Badescu
Best for most skin types – those with sensitivity or acne should consult their GP or dermatologist before using.
---
Mecca Cosmetica Transforming Facial Cleanser
You've probably heard or read that experts say you should double cleanse your face, especially at night, in order to get all the dirt off your face. While I like this idea, many cleansers are too harsh – particularly those with potent active ingredients. However, this cleanser from Mecca Cosmetica is specifically designed to be used twice!
It's PH balanced which is great for helping to manage and correct any skin irritations. The formula itself is quite mild so it's gentle enough for use on even very dry skin. It's also packed full of kakadu plum (which skincare junkies will know is the richest source of vitamin C) that helps to reduce the appearance of pigmentation, aid collagen synthesis and brighten skin.
Not many brands consider the "double cleanse" recommendation to factor into the way they create skincare. However, as with most of Mecca Cosmetica's products, this product has been designed with a lot of thought.
MECCA rating: 4.7/5 stars
Price: $32 for 80mL
Where to buy: MECCA
Best for dry skin, oily skin, normal skin, combination skin and ageing skin
---
Real life favourites
We asked a few real people what they like to use and here are some of the favourites.
This is the only non-drugstore skincare I use because it's so worth it. My skin feels incredible after using it, it doesn't dry the skin and I've had zero breakouts since I started using over a year ago. - Cassidy
It's so gentle and soothing, perfect for reactive or sensitive skin. It removes all traces without leaving skin feeling tight and dry. Even better combined with Dermalogica's Pre-Cleanse. - Lauren
I use this one. I'm 54 and don't have too many wrinkles, so it's doing something.
- Sonia
---
How much cleanser should you use?
This depends on the cleanser. Most will have "directions for use" on the back of the bottle that tell you how much to use for full effect.
If the bottle doesn't specify and you're still not sure, using an amount the size of a 10- or 20-cent piece should be sufficient. Unless it's a particularly strong product, it's a good idea to cleanse twice, especially if you're wearing heavy makeup. This will help to make sure your face is free from dirt and excess oil before you apply the rest of the products in your routine.
---
Which cleanser is best for acne-prone skin?
It's hard to say which cleanser is best for acne-prone skin.
This is because every person has a different skin type. Some people may have dry skin with hormonal acne. Some people may have oily skin with blocked pores and sebum-triggered acne. Others may have acne and very sensitive skin. There is no one-size-fits-all solution.
If you do have acne and you haven't already, it's a good idea to talk to your GP about your specific skin concerns. They should be able to provide advice or refer you to a dermatologist for specialised advice that will be best for your skin.
If you can't make it to the doctor, or it's not too serious a problem you can also try your local pharmacy. Most chemists keep a variety of cleanser options in stock, and the pharmacist will be able to provide you with far more targeted and specific advice than you can find online.
---
Does cleanser remove makeup?
Yes, but some cleansers will eliminate makeup better than others.
Some cleansers are specifically designed to dissolve and remove makeup. These are usually oil-based cleansers, or cleansers with acids in them. Oils and acids are extremely effective at breaking down makeup and helping you to wipe it away cleanly.
Other creamy, soapy or gel cleansers can be slightly less useful at removing makeup. These products are usually designed to condition skin and cleanse without stripping, and these top 10 examples are powerful dirt-removing cleansers that can effectively dissolve makeup gently from your skin.
---
More beauty reviews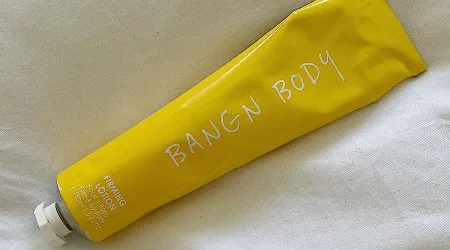 For months I haven't been able to escape this little yellow tube on Instagram, so I decided to bite the bullet and give it a red hot go.
Read more…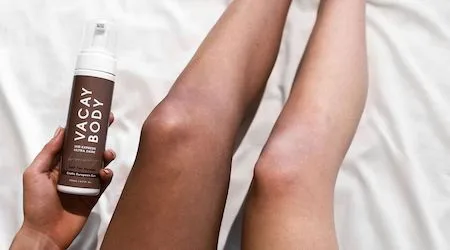 No filter: My actual thoughts after trying one of the Gram's fave self tan brands.
Read more…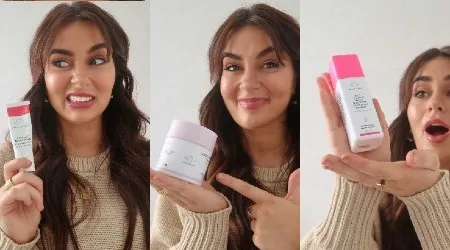 I'll be honest, I really didn't want to like some of these Drunk Elephant products but they're just that damn good.
Read more…
---
More guides on Finder