The best Christmas movies you can stream for every holiday mood
Relax with our list of Christmas movies for every occasion.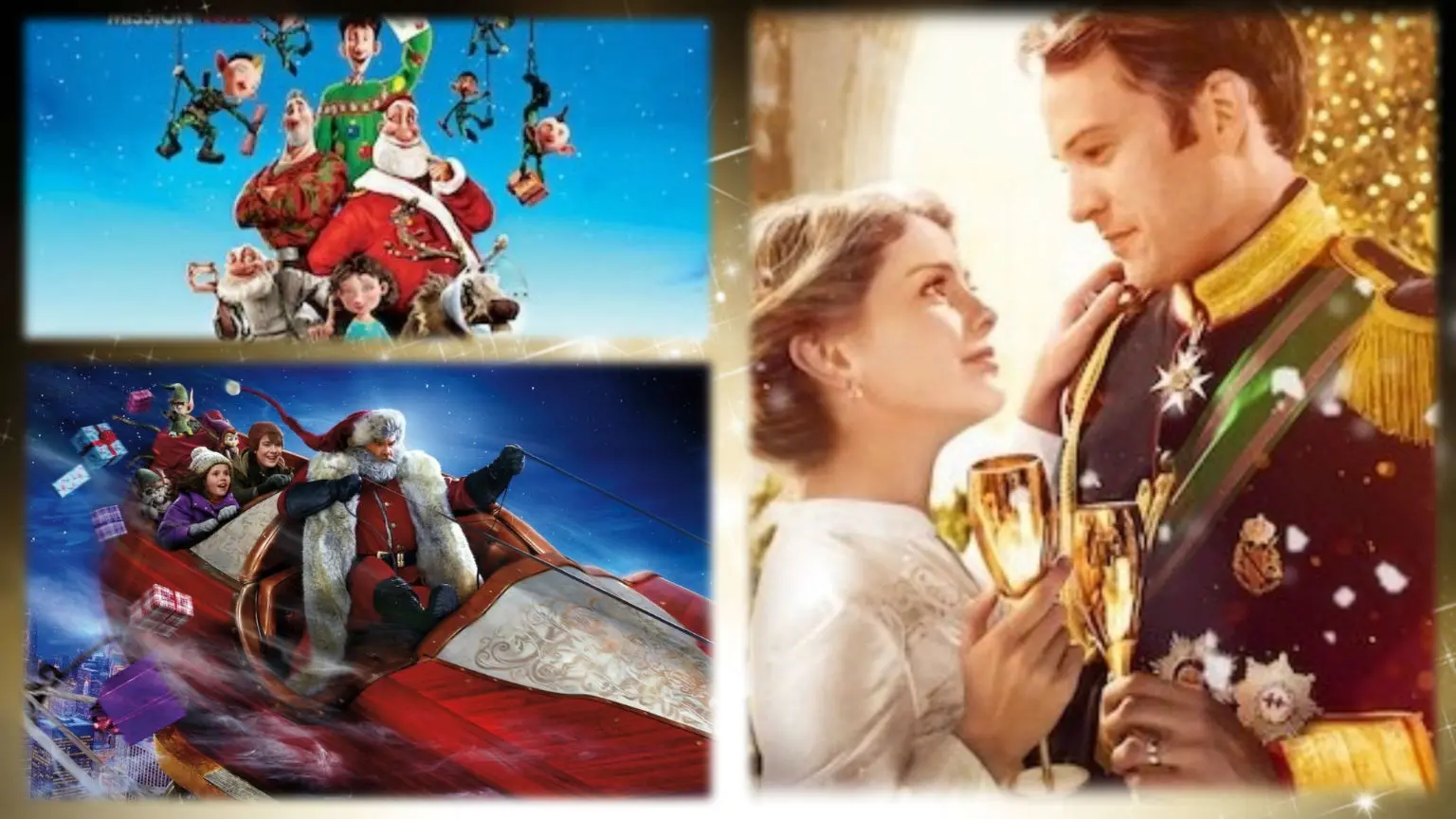 We're committed to our readers and editorial independence. We don't compare all products in the market and may receive compensation when we refer you to our partners, but this does not influence our opinions or reviews. Learn more about Finder .
Ah, the holiday season. A magical time to spend with our loved ones, whether you want to or not. This after struggling to wrap up everything at work, finding something to do on New Year's Eve, purchasing all the gifts on Santa's list and maybe even making it to a few social engagements. Fun!
To anticipate the festivities, we've gathered some of the best Christmas movies in one place, so feel free to bookmark this page in case of emergencies. Bonus, they are all available to stream. Even better? We've got one for every mood you're likely to experience this holiday season. Whether you're jolly or grumpy, you'll find something to soothe you on our list.
---

1. For when you need a tear-jerker: It's a Wonderful Life (1946)
---
A true holiday classic, It's a Wonderful Life follows George Bailey, a man whose imminent suicide on Christmas Eve prompts his guardian angel to take action. The angel takes George on a magical journey, showing him exactly how he touched the lives of those around and how much impact he had on his community.
Released in 1946, It's a Wonderful Life is considered one of the greatest films ever made, for good reason. Touching and heartwarming, the flick is the perfect stream for when you're feeling mellow and have a few tears to spare. It can be watched any time of the year, but its message has a better chance of landing around the holidays. If you haven't seen this marvellous movie yet, it's never too late to catch up. Stream it on Stan.
Cast:
James Stewart as George Bailey
Henry Travers as Clarence Odbody
Donna Reed as Mary Hatch Bailey
Lionel Barrymore as Mr. Henry F. Potter

2. For when you're feeling romantic: Love Actually (2003)
---
Love Actually features nine intertwined stories which examine the complexities of love, the one emotion that connects us all. We've got a story revolving around a newly elected British prime minister, one about a married man who is tempted by his secretary and one about another man in love with his friend's wife, among others. You'll laugh, you'll weep and you'll want to re-watch it immediately.
The best thing about Love Actually is the tremendously talented ensemble cast, which manages to inflict whimsy even in the dullest of stories. It's just a tad too mushy and bloated, but it's a delightful holiday flick overall. You can stream it on Stan.
Cast:
Alan Rickman as Harry
Emma Thompson as Karen
Hugh Grant as David
Keira Knightley as Juliet

3. For when you're feeling romantic but hate Love Actually:
The Holiday (2006)
---
As suspicious as it may sound, some people just can't stand the phenomenon that is Love Actually. For them we have The Holiday, a charming rom-com about two women who decide to swap houses in an effort to escape their dreadful lives full of heartbreak and spend a few days away, licking their wounds. To their astonishment, quite a few surprises are in store once they reach their destinations.
Touching and captivating, the movie has plenty of light humour and sweet romance to keep you glued to the screen. The cast is great, allowing viewers to truly connect with these oddball characters and the story boasts enough depth to avoid becoming saccharine. You can stream The Holiday on Foxtel Now.
Cast:
Cameron Diaz as Amanda Woods
Kate Winslet as Iris Simpkins
Jude Law as Graham Simpkins
Jack Black as Miles Dumont

4. For when you just can't feel the Christmas spirit: Elf (2003)
---
A refreshing and feel-good comedy, Elf follows Buddy, a man who was raised among elves at the North Pole. When he finds out that he's actually a human, Buddy decides to go looking for his biological father in New York, spreading plenty of holiday cheer along the way.
This movie is perfect to watch when you just can't get into the holiday spirit, as Buddy's enthusiasm is infectious enough to put a smile on your face. Will Ferrell is a hoot in the lead role, the dialogue is sharp and witty, while the overall plot is as engaging as they come. You can't stay grumpy for long when watching this one. Elf is available to stream on Netflix and Stan.
Cast:
Will Ferrell as Buddy Hobbs
James Caan as Walter Hobbs
Zooey Deschanel as Jovie
Bob Newhart as Papa Elf

5. For when you want a visual treat: The Nightmare before Christmas (1993)
---
Directed by Tim Burton, The Nightmare before Christmas centres on Jack Skellington, Halloweentown's Pumpkin King. When he accidentally stumbles through a portal to Christmastown, Jack, who has grown weary of the same routine year after year, decides to take over Christmas and celebrate it, with a few twists.
The film is gorgeous to look at, a tremendous work of stop-motion animation, but the story is captivating as well, with stellar characters and deliciously gothic undertones. Plus, the soundtrack is the stuff of dreams. All in all, The Nightmare before Christmas is pure poetry – original, macabre and beautifully animated. Stream the movie on Foxtel Now or Disney+.
Cast:
Chris Sarandon (speaking voice) and Danny Elfman (singing voice) as Jack Skellington
Catherine O'Hara as Sally
William Hickey as Doctor Finklestein
Glenn Shadix as Mayor of Halloweentown

6. For when you're drunk on eggnog:
A Christmas Prince: The Royal Wedding (2018)
---
The first one is so bad that it's good. The second one is more of the same, but this time the plot is even more ludicrous. One year after the events in the original, Amber, the American blogger and Richard, King of Aldovia, are still engaged and planning their wedding. However, Amber is having trouble with everyone's expectations about how the ceremony should look. Even more troubling, there's something going on in Aldovia that doesn't make sense – the country is haemorrhaging money and no one seems able to figure out why.
We'll give it to you straight: A Christmas Prince: The Royal Wedding is trash, but it's soothing, comforting trash. In other words, it's likely to appeal to your drunken state, as the plot is very easy to follow and you don't even need to have seen the first one to figure out what's going on. Stream it on Netflix.
Cast:
Rose McIver as Queen Amber
Ben Lamb as King Richard
Alice Krige as Queen Helena
Honor Kneafsey as Princess Emily

7. For when you need a movie to watch with children:
The Christmas Chronicles (2018)
---
The Christmas Chronicles follows Kate and Teddy, two siblings who plan to catch Santa in the act on Christmas Eve by setting up a camera and waiting for him to show up. One thing leads to another and the two accidentally crash Santa's sleigh, which takes them on a magical and unexpected journey. They now have to help Santa get on track in order to save Christmas, which is no easy feat.
The best thing about The Christmas Chronicles is Santa Claus himself, brilliantly played by Kurt Russell. He brings plenty of humour and energy to the role, making his portrayal of Father Christmas instantly memorable. Besides, the movie offers a thrilling ride for viewers of all ages, taking them on an adventure for the ages. Stream it on Netflix.
Cast:
Kurt Russell as Santa Claus
Judah Lewis as Teddy Pierce
Darby Camp as Kate Pierce

8. For when you're feeling nostalgic: Home Alone (1990)
---
A holiday classic, Home Alone follows Kevin, a young boy who is accidentally left behind when his extended family leaves for a Christmas vacation. He tries to enjoy the solitude at first, but soon discovers that a couple of robbers are targeting his house. As a result, he comes up with a complicated plan to protect his belongings.
Funny and perfectly cast, Home Alone stands the test of time as a highly enjoyable holiday hit. Plus, what's better than watching a small boy best two grown-ups over and over again? Stream it on Foxtel Now and Disney+.
Cast:
Macaulay Culkin as Kevin
Joe Pesci as Harry
Daniel Stern as Marv
John Heard as Peter

9. For when your extended family is getting on your nerves:
Four Christmases (2008)
---
A happily unmarried couple manages to avoid their respective families around the holidays by going on vacation. One year, though, their plans are derailed and they find themselves obligated to attend four relative-choked festivities, since they both come from divorced parents. As the holiday progresses, they expect the worst, but the reality seems to far surpass their expectations.
Four Christmases is a fun comedy that will soothe the soul of anyone who is held hostage by their relatives during the holidays. Vince Vaughn and Reece Witherspoon make for a delightfully mismatched pair, while the flick itself is offbeat and surprisingly entertaining, with just enough heart to make it work. Stream it on Netflix.
Cast:
Vince Vaughn as Bradford "Brad" McVie
Reese Witherspoon as Kate
Jon Voight as Creighton
Jon Favreau as Denver McVie

10. For when you believe that Die Hard is indeed a Christmas movie: Die Hard (1988)
---
As Conan O'Brien said it best, there are two kinds of people, the ones who insist that Die Hard is a Christmas movie and the ones who just don't care. In whichever category you fall, the movie is ridiculously entertaining, so you should stream it nonetheless. It stars Bruce Willis as John McClane, an off-duty police officer who is caught in a skyscraper during a heist on Christmas Eve.
An action flick for the history books, Die Hard spanned an entire franchise and rightfully earned a spot in pop culture, so you're really missing out if you haven't seen this gem yet. Equally violent and funny, the movie manages to still feel fresh all these years later, thanks to some great performances and a compelling plot. Yippe-ki-yay indeed. Stream it on Foxtel Now.
Cast:
Bruce Willis as John McClane
Alan Rickman as Hans Gruber
Alexander Godunov as Karl
Bonnie Bedelia as Holly Gennero-McClane

11. For when you want a feminist twist: Noelle (2019)
---
Noelle stars Anna Kendrick as Kris Kringle's daughter, who is full of Christmas spirit and a little salty that her brother will inherit the family business and become the next Santa. But when her brother disappears, Noelle has to go to great lengths to find him before a lot of children end up disappointed.
This Disney+ original is fun and silly, with a solid cast and enough charm to keep you glued to the screen until the very end. It can get corny at times but, at the end of the day, that's pretty much a given as far as holiday movies are concerned. Stream it on Disney+.
Cast:
Anna Kendrick as Noelle Kringle
Shirley MacLaine as Elf Polly
Bill Hader as Nick Kringle
Kingsley Ben-Adir as Jake Hapman

12. For when you're feeling naughty: Bad Santa (2003)
---
For lovers of black comedy, it's difficult to find a holiday movie more appropriate than Bad Santa. The plot follows a con man who teams up with a friend to run a special scam each year during the holiday season. But when he gets a job as a mall Santa, he finds it hard to stay on target due to his potty mouth and general disdain towards... everybody.
Bad Santa is like an antidote to forced holiday mushiness, outrageous and profane. In other words, it's like a breath of fresh air for the right audience. It doesn't hurt that the movie is hilarious as well. Stream it on Foxtel Now.
Cast:
Billy Bob Thornton as Willie
Tony Cox as Marcus
Brett Kelly as The Kid
Lauren Graham as Sue

13. For when you want to laugh and laugh: The Santa Clause (1994)
---
This feel-good holiday flick centres on Scott, who finds that he's inadvertently become the next Santa Claus. However, his ex-wife doesn't take the news so well - in fact, she makes Scott undergo a psychiatric evaluation.
Tim Allen is universally beloved, so this movie is a fun watch for the entire family, especially if you're low on Christmas spirit. The Santa Clause is lightweight entertainment, the kind of flick you can run in the background while you're having dinner or falling asleep on the couch while the kids rejoice. Stream it on Disney+.
Cast:
Tim Allen as Scott Calvin
Judge Reinhold as Neal
Wendy Crewson as Laura
Eric Lloyd as Charlie

14. For when you want something cartoonish: Scrooged (1988)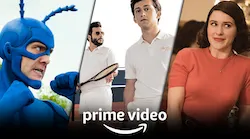 FREE TRIAL: 30 days of Prime Video's premium TV shows and movies for free
from Prime Video
Prime Video's free 30-day trial will give you instant access to thousands of premium TV shows and movies.
View details
---
Scrooged isn't your typical Christmas flick. The action follows a selfish TV executive who is visited by three spirits aiming to teach him all sorts of lessons on Christmas Eve. With the help of the ghosts of the past, present and future, he realises that he must finally take some steps to reform himself.
Starring Bill Murray, who gives a tremendous performance, Scrooged is cynical, surreal, and often hilarious. If you're looking for an offbeat film to keep you company while you're wrapping presents, this one will do. You can stream it on Amazon Prime Video and Foxtel Now.
Cast:
Bill Murray as Frank Cross
Karen Allen as Claire Phillips
John Forsythe as Lew Hayward
John Glover as Brice Cummings

15. For when you want to feel warm and fuzzy inside:
Arthur Christmas (2011)
---
Few Christmas flicks manage to feel as magical and earnest as this one. Arthur Christmas revolves around Arthur, Santa's clumsy son, who discovers that one little girl will be left without a Christmas present because of a mishap. He decides to save the day and goes on an adventure with a little help from his grandfather, an enthusiastic elf and a fleet of magical but untrained reindeer.
Arthur Christmas has a lot going for it, including some great animation. The story is clever and emotional, the jokes land, the characters have plenty of personality and the effects are wildly imaginative. Stream it on Netflix. You'll be filled with holiday joy in no time.
Cast:
James McAvoy as Arthur Claus
Bill Nighy as Grandsanta
Hugh Laurie as Steven Claus
Jim Broadbent as Malcolm "Santa" Claus
Related Posts
Stream the best and save